Certifications and automotive standards of Chalco
Accreditations of Chalco
AS9100, OHSAS 18001, ISO14001, ISO 9001, NADCAP HT, NADCAP NDT, IATP16949
Automotive standard for production
IATF16949 standard audited by BSI (British Standards Institution)
Chalco's partners in the aviation industry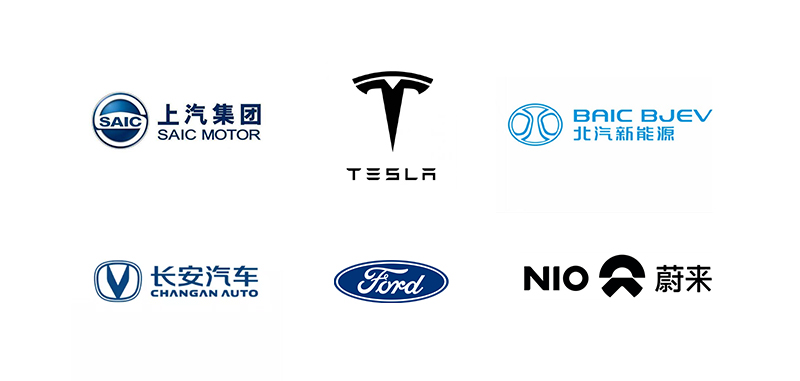 Chalco automotive product catalog:
Automotive aluminum plate
Automotive aluminum profile
Tempers comply with GB/T 16475, except for T64 and T66.
The film layer codes for various surface treatments comply with GB/T 6892.
Surface treatment supplied: anodizing; anodizing+electrophoretic painting; powder spraying; Liquid spraying.
Shapes supplied: tube profile, flat bar profile, round bar profile, rectangle profile, hexagonal profile, T profile, L profile, I profile, U profile, etc.
Other special shaped profiles can be extruded and machined by setting up molds according to customer drawings.
Automotive aluminum forging
6082-T6 auto aluminum forging

Chalco supplies forged aluminum 6082 T6, used for control arms, wheel hubs, brakes, and suspension wall parts of auto.

GB/T38958-2020

GB/T33823-2017

GB∕T 26036-2020

6061-T6 auto aluminum forging

6061-T6 aluminum forgings are suitable for many automotive applications such as engine parts, body structural parts, chassis parts, wheels and steering systems.

High strength

Light weight

Corrosion resistance

6A10-T6 auto aluminum forging

Chalco produces 6A10 T6 forged auto parts that are widely used in passenger vehicle control arms and other components.

GBn 223-84

GJB2351-95

GB/T 26036-2010
Automotive aluminum brazing welding material
Automotive aluminum micro-channel-tube
Automotive aluminum micro-channel-tube

Chalco produces 1050 1100 3003 3102 H12 micro-channel aluminum flat tubes with the characteristics of efficient heat transfer, light weight, high strength, good plasticity, etc.

Automotive engine cooling systems

Air conditioning systems

Battery radiators