Aluminum profiles, also known as aluminum frames, are aluminum products with different cross section shapes produced by hot melting and extrusion of aluminum bars. Because of its stability, machinability, recyclability and other characteristics, aluminum profiles have been widely used in traditional and emerging fields. Chalco Aluminum, focusing on aluminum products, can meet all your needs for aluminum profiles.
Chalco Aluminum profile product classification
Standard aluminum profile
Aluminum round bar
Aluminum round bar has high precision, small coarse grain, uniform oxidation, good straightness, high turning performance, small grain size, moderate price and short delivery time. The round bar products are widely used in aviation, construction and automobile areas.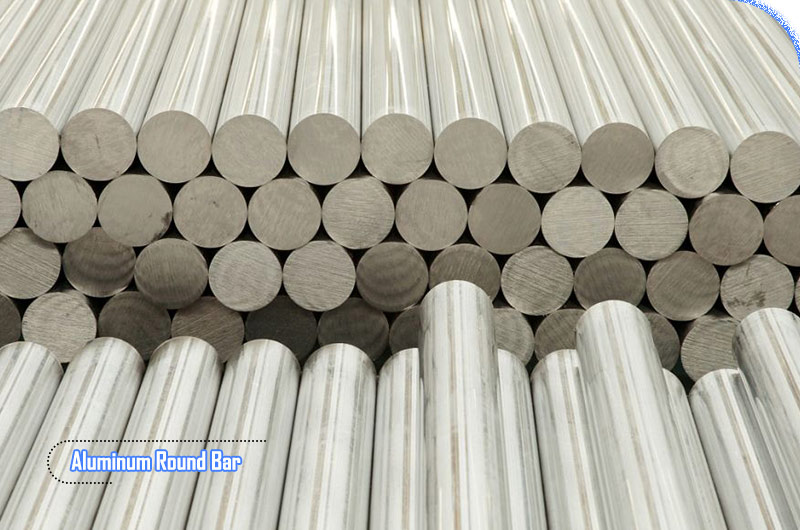 Aluminum flat bar
Aluminum flat bars are commonly used in machinery, furniture, electromechanical and construction industries. We can produce aluminum flat bars in various sizes. Thickness varies from 5mm to 120mm.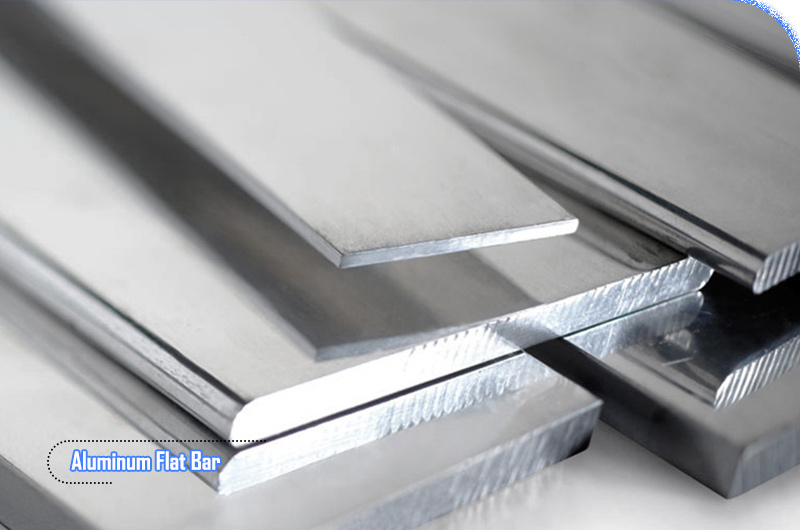 Aluminum edge strip
Aluminum edging strip mainly includes H ship, L ship, T ship, V ship, etc. It is mainly used for edging decoration. It can be used for stair's Aluminum edge anti-slip strip, trim edging cover strip for aluminum door, protection corner for aluminum metal corner, aluminium edging for wardrobe, etc.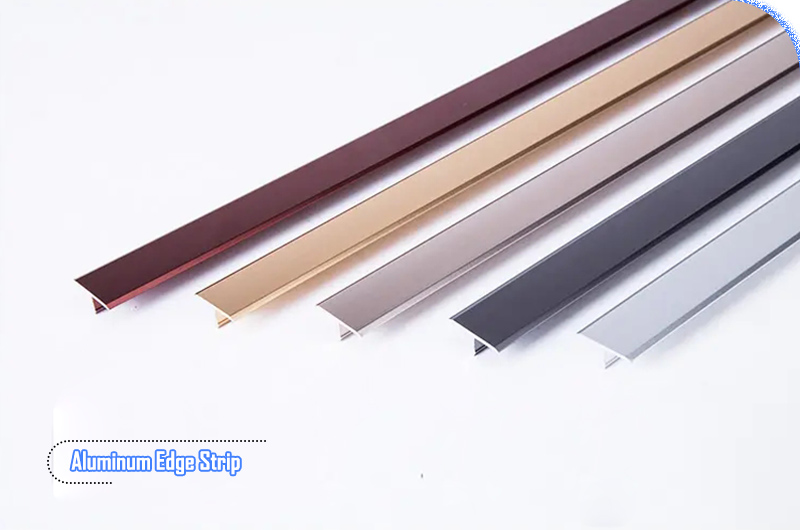 Aluminum angle bar
Aluminum angle bar is often used to support and protect structural buildings from corrosion and provide additional strength and stability. The applications of aluminum angle bar include construction, shipping, transportation, automobile, food processing, heavy machinery, industry, manufacturing and aviation industry.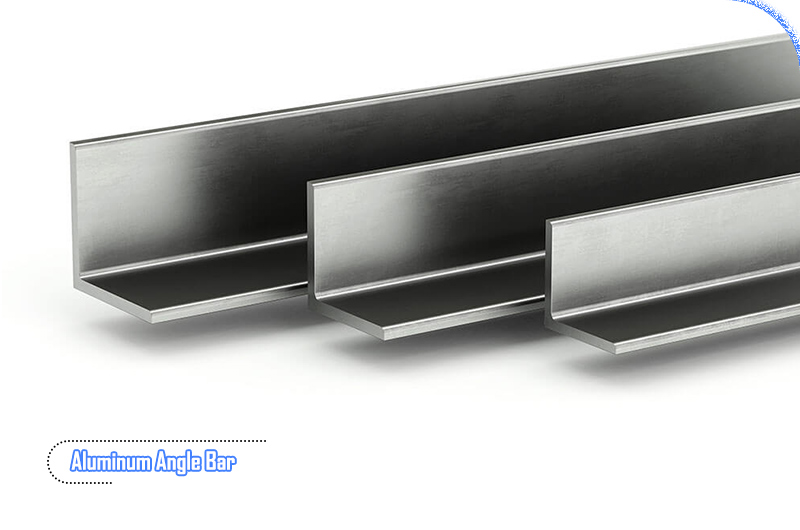 Aluminum pipe fittings
Aluminum pipe fittings are connected with aluminum pipes to achieve safe and leak free connection. These fittings are suitable for indoor and outdoor applications, including piping, racks and railings, and compressed air systems.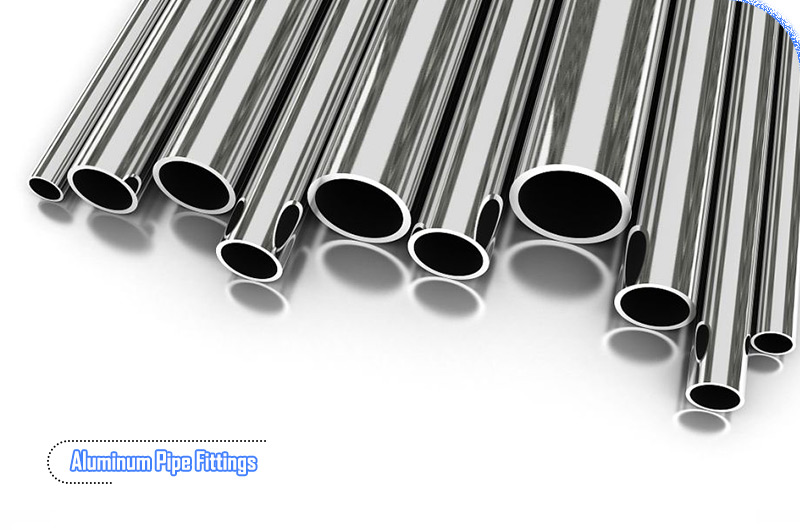 Aluminum T-slot
Aluminum T profiles are usually used in machinery, electronics, residential construction and automobile industries. We provide various aluminum T profiles, such as 1050, 1070, 3103 and 6060 and ensure the excellent strength, durability and accuracy.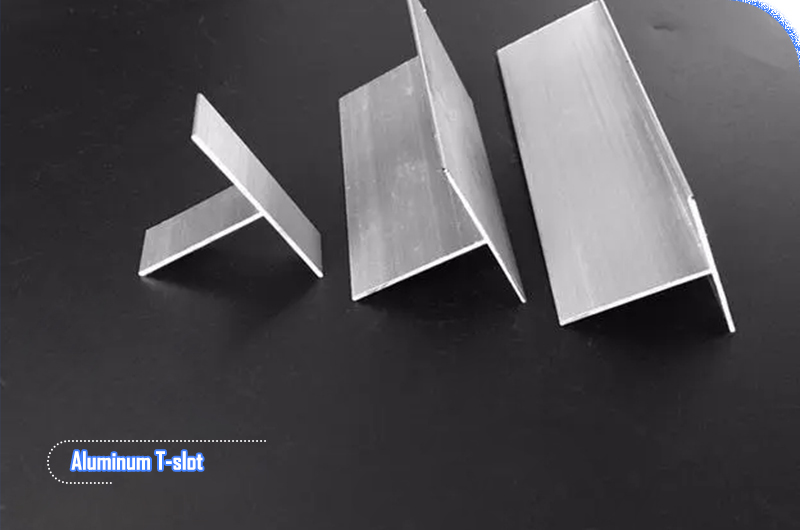 Aluminum H section
Aluminum H profiles have the properties of corrosion resistance, external media resistance, impact resistance, multifunction, high quality, etc. It is usually used in construction, machinery, electromechanical and furniture industries and many other fields.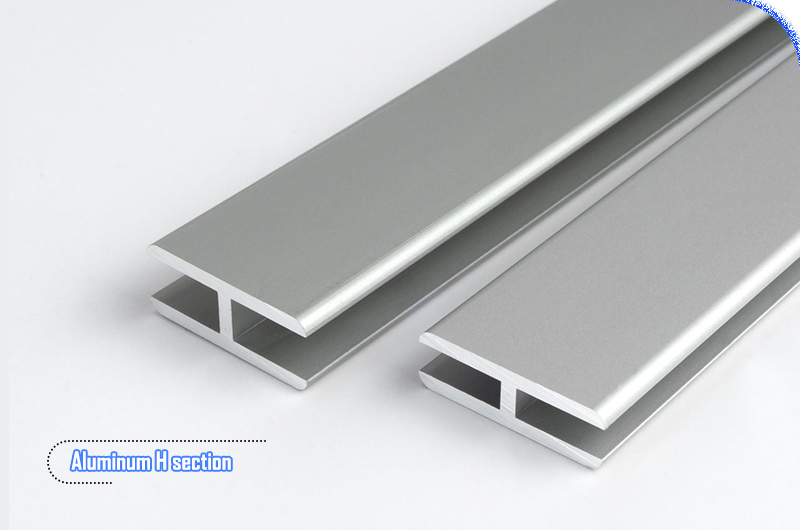 I shaped aluminum profiles
After electrochemical treatment, the surface of I shaped aluminum has the advantages of high strength and corrosion resistance. The transmission parts are flexible and can be used together with sliding rails, omnidirectional heads, lamp holders, cable holders and other parts to hang constant force suspenders and load-bearing sliding supports of lamps.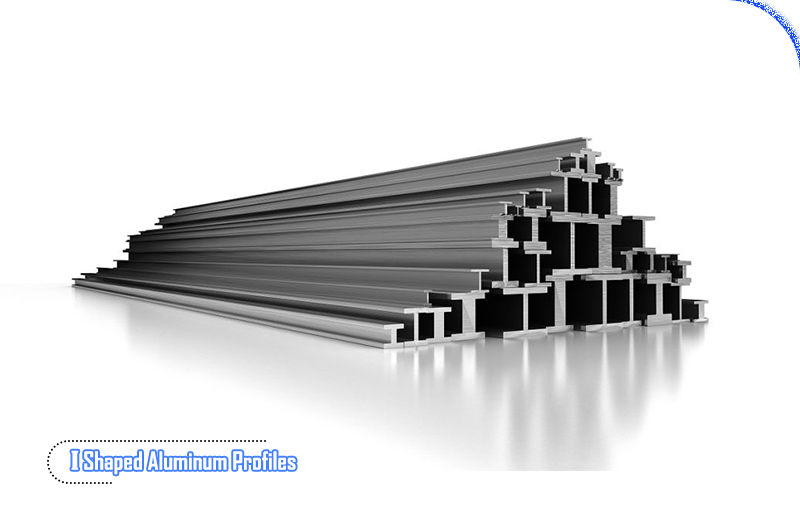 Aluminum U channel extrusions
Aluminum U channel extrusion has the advantages of high precision, small coarse crystal, uniform oxidation, good straightness, and high turning performance. It is often used in electronics, electromechanical, automobile, furniture and residential construction industries and many other fields.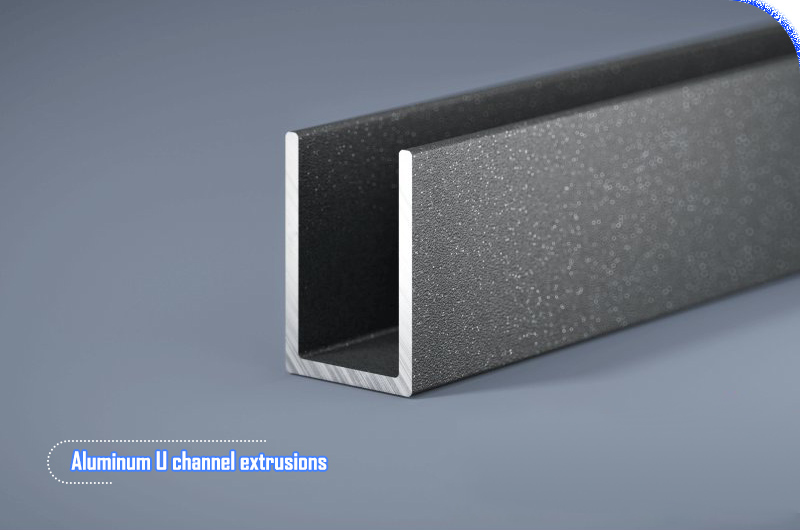 Aluminum Z profile
Z profile is a composite structure. Due to its structural stability and high bearing capacity, it is used in the construction industry, machinery and vehicle engineering. The stable and light Z profile is used for various products assembly.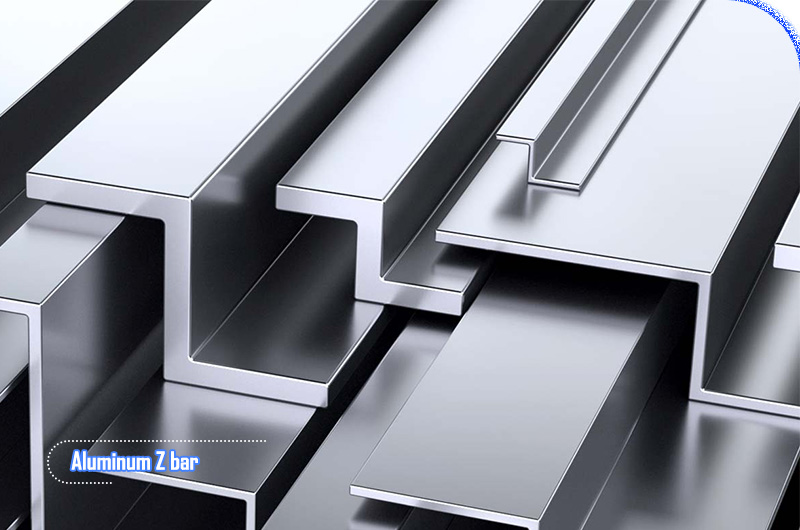 Special aluminum profile
Special aluminum profiles have relatively complex shapes, mainly used in the construction and furniture industry, automobile industry and transportation industry, such as:
Aluminum curve profiles
Aluminum glazing extrusions
Aluminum picture frames
Extruded aluminum handles
Handrail extrusions
Aluminum drainers and water deflectors
Aluminum trim profiles for motor vehicles
Corner elements with special cross-sections
Chalco Aluminum profile application field
Extruded aluminum profiles are transformed from aluminum alloys to the products with defined cross section through extrusion process, which has a wide range of applications. Our aluminum profiles are mainly used in advertising, industry, construction, rail vehicles, mounting and other traditional fields.
And with the demand of the global market for environment-friendly and new energy materials, our products are also gradually spreading in light-weight cars, aluminum furniture, LED and some other emerging markets.
Advertising aluminum profile
Aluminum alloy advertising frame profile refers to the aluminum sign frame, advertising signboard, display panel, light box frame, advertising frame, etc. It is suitable for outdoor, subway, elevator, corridor, aisle and advertisements on many places. Because the open aluminum alloy advertising frame is erected in the outdoor field, the main material of the outdoor advertising frame is aluminum alloy profiles with high-quality.
| | |
| --- | --- |
| Alloy | 6060, 6061, 6063, 6082, 6005, 6463, 7075, etc. |
| Temper | T4 T5 T6 |
| Specifications | common specifications can be found in our drawings |
| Bottom width | generally 20-400mm |
Height is 20-600mm, and the thickness is 0.4-3.5mm or customized according to customer requirements.
Length is within 6 meters, and the special size can be customized according to customer requirements.
Color: brushed gold, brushed silver, brushed wine red, brushed black, brushed light purple gold, brushed bronze, brushed rose gold, brushed champagne, brushed crystal bronze, electrophoretic black, matte black, white sand, gray sand, black sand grain, crystal electrophoretic champagne, crystal electrophoretic rose gold, porcelain electrophoretic apple gold, porcelain electrophoretic apple silver, porcelain electrophoretic champagne, brown, red, yellow pear, deep walnut, ebony, etc.
T-slot aluminum profile
T-slot profiles have been used in machinery manufacturing, aluminum frames, automation industry, material handling, belt conveyor systems, and machine safety protection and housing. Modular aluminum construction provides a high degree of flexibility and functionality. It is easy to assemble and reassemble, and combines the visual appeal and cleanliness of anodized surfaces.
| | |
| --- | --- |
| Alloy | 1050, 1070, 3103, 6060 |
| Dimensional tolerance | +/- 0.15 mm |
| Thickness | 1.0mm and above, or customized |
| Color | bronze, charcoal, white, black, anodized natural matt silver, etc. |
General industrial aluminum profiles
General industrial aluminum profiles are mainly used for industrial production and manufacturing, such as automatic mechanical equipment and the skeleton of the cover. And each company can customize the model according to their own mechanical equipment, such as assembly line conveyor belt, elevator, dispensing machine, testing equipment, shelves, etc. It is widely used in electronic machinery industry and clean room.
| | |
| --- | --- |
| Alloy | 1050, 2011, 4040, 6061, 6063 |
| Film standard | anodic oxidation is7-23 μ; powder spraying is 60-120 μ; electrophoretic membrane is 12-25 μ |
| Service life | 12-15 years for outdoor anodizing, 18-20 years for outdoor powder coating |
| Length | 5.8M or customized |
| Thickness | 0.4mm-20mm or customized |
| Color | silver, champagne, bronze, gold, black, sand coating, anodized acid and alkali or customized. |
Architectural aluminum profiles
Construction field is one of the main application fields of aluminum profiles. Compared with traditional construction steel, aluminum alloy has many advantages, such as convenient transportation, easy processing to different shapes, easy coloring and fashionable appearance, corrosion resistance, keeping the exterior surface of buildings in a new state for a long time. It is mainly used in the field of aluminum window frames and curtain walls.
| | |
| --- | --- |
| Alloy | 6063, 6061, 6005, 6005A, 6082 etc. |
| Temper | T1, T2, T3, T4, T5, T6, T7, T8, T9, T10 |
| Surface treatment | anodizing (different colors), sandblasting, powder coating, wood grain, PVDF coating |
Door and window aluminum profiles
System doors and windows are one of the application fields of architectural aluminum profiles, which are systematically designed, manufactured and installed. Compared with traditional doors and windows, system doors and windows integrate a series of performance requirements such as water tightness, air tightness, wind pressure resistance, heat insulation, sound insulation etc., and play the role of green energy conservation and consumption reduction.
| | |
| --- | --- |
| Alloy | 6061, 6063 |
| Temper | T5, T6 |
| Surface treatment | polishing, anodizing, powder coating, electrophoresis, wood grain |
| Coating standard | anodic oxidation is 7~23 μ; powder coating is 60~120 μ; electrophoresis is 12-25 μ |
| Length | 5.8M/5.85M/6M/6.4M or customized |
| Color | silver, champagne, bronze, gold, black, powder coated white, analok, hanalok and custom colors. |
Aluminum handle profile
Aluminum handle is widely used in various home decoration. For example, wardrobe, cabinet, window, gate, courtyard, folding door, etc. Customized aluminum profiles provide personalized functions for various products, and further improve the durability.
| | |
| --- | --- |
| Alloy | 6063, 6061 |
| Temper | T5 T6 |
| Type of aluminum handle | straight aluminum handle, curved aluminum handle, C-shaped handle, combined handle |
| Deep processing | CNC processing, powder spraying, anodizing, electrophoresis, etc. |
| Surface treatment | wood grain, powder coating, anodizing, polishing |
| Color | white, silver, champagne, bronze, gold, black, wood grain, sand coating, anodized acid and alkali or customized |
Solar aluminum profile
Aluminum alloy profiles can usually be used for solar battery frames. The aluminum profiles used for solar battery frames are mostly 6000 series Mg-Si alloys, which are the most popular extrusion alloys. It has the characteristics of good strength, good extrudability, good corrosion resistance, good machinability, good weldability, good formability, heat treatment, etc.
| | |
| --- | --- |
| Alloy | 6063, 6060, 6061, 6005 |
| Temper | T4, T5, T6 |
| Surface treatment | polishing, anodizing, powder coating, wood finishing, polishing |
| Color | silver, black, white, red, blue and other colors are available |
| Length | as required |
| Thickness | above 0.8mm |
Lightweight automobile aluminum profiles
Aluminum alloy has the characteristics of light weight and excellent quality, and its density is about 30% of that of steel. The use of aluminum alloy can effectively reduce the weight of vehicles, and the strength and other indicators can meet the requirements. In recent years, the trend of using aluminum alloy to replace steel in the automotive field has become increasingly obvious, in order to achieve lightweight, energy-saving and environment-friendly effects.
| | |
| --- | --- |
| Alloy | 6060/6061/6063/6082, etc |
| Temper | T3-T8 |
| Surface treatment | anodic oxidation |
| Polished aluminum profile | mechanical polishing |
| Shape or size | according to customer requirements |
LED light aluminum profile
High quality anodized aluminum LED light bar profiles are the best choice for LED light bar projects. Aluminum profiles provide housing and protection for LED light strips. As radiators, they significantly improve the thermal management of LED light bars. These specially designed LED light bar aluminum profiles can be perfectly installed in the grooves of cabinets, ceilings, stairs, walls and floors.
| | |
| --- | --- |
| Alloy | 6000 series |
| Temper | T3, T4, T5, T6, T7, T8 |
| Internal width | 8mm, 10mm, 12mm, 20mm, 30mm, ≥ 100mm |
| Length | 1m, 2m, 2.5m, 3m, etc. |
| Shape | U-shaped, angular or round aluminum profiles, flanges, etc. |
| Anodic oxide layer | the anodic oxide layer shall reach 8-13 microns |
| Paint layer | 60-80 microns. The thicker the layer, the better the corrosion resistance |
| Color | anodized silver, painted white and black are the three primary colors of LED aluminum profiles |
Radiator aluminum profile
The aluminum profile of radiator has the characteristics of beautiful appearance, light weight, good heat dissipation performance and good energy-saving effect. The surface of the processed aluminum profile radiator is anodized to increase the corrosion resistance and wear resistance of aluminum. At present, the commonly used radiator aluminum profiles include: electronic, electrical, computer radiator aluminum profiles, and power semiconductor radiator profiles.
| | |
| --- | --- |
| Alloy | 6061, 6063, 6063B, 6060, 6005, 6N01 |
| Shape | square, round, flat, angular, T-shaped, etc |
| Surface treatment | drilling, tapping, punching, wire drawing, sand blasting, milling, polishing, cutting, anodizing |
| Anodizing color | silver, red, champagne, black, blue, bronze, etc. |
Others
In addition to the above common fields, aluminum alloy profiles are also widely used in furniture, cabinets, mounting, alloy rails and other fields.
Cupboard and wardrobe aluminum profiles
Aluminum kitchenware has strong corrosion resistance and can be easily cleaned with any household cleaner without causing any damage to furniture. These characteristics make aluminum kitchen cabinet the first choice for kitchen furniture.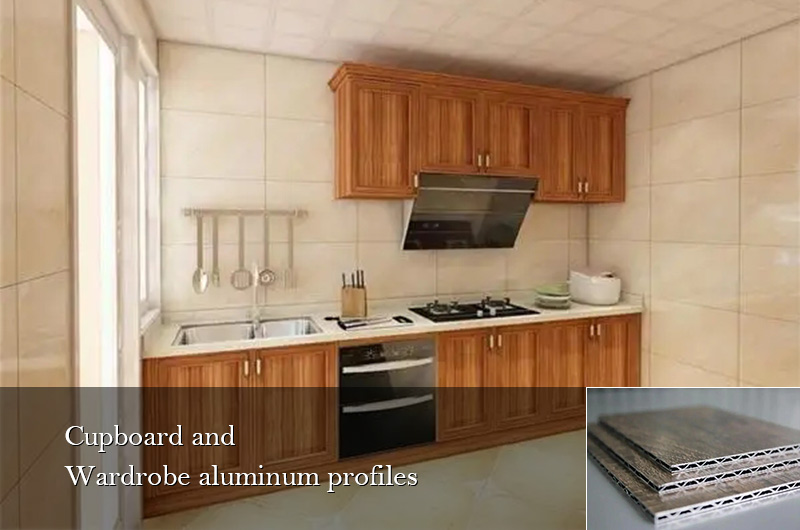 Framed aluminum profile
Framed aluminum profiles are aluminum alloy picture frames used for mounting various exhibitions or decorative paintings, etc. It is light in weight, not easy to bend, and easy to clean. Framed aluminum profiles can be used for decoration in shopping malls, homes and other places, as well as outdoor advertising for wedding celebrations, newspaper columns and other occasions.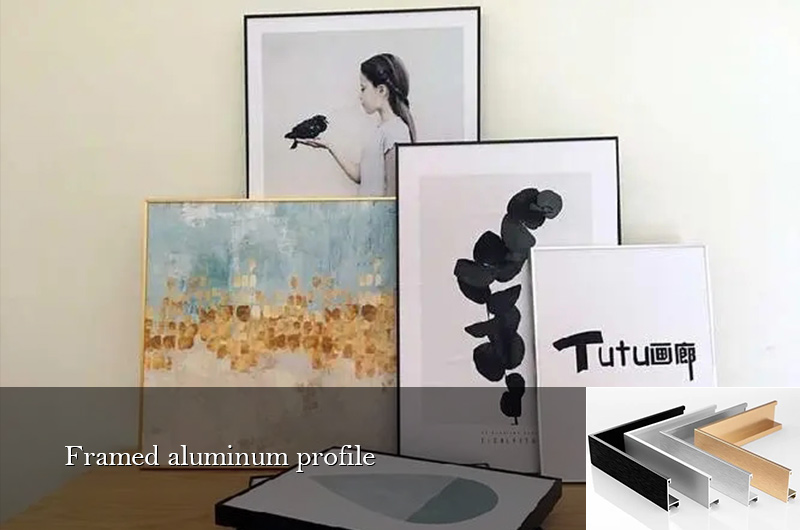 Aluminum furniture profiles
Aluminum is one of the best choice foe furniture because of its portability, durability and aesthetics. The outstanding advantage of cast aluminum furniture is that cast aluminum will not rust, so it can be used in any weather conditions.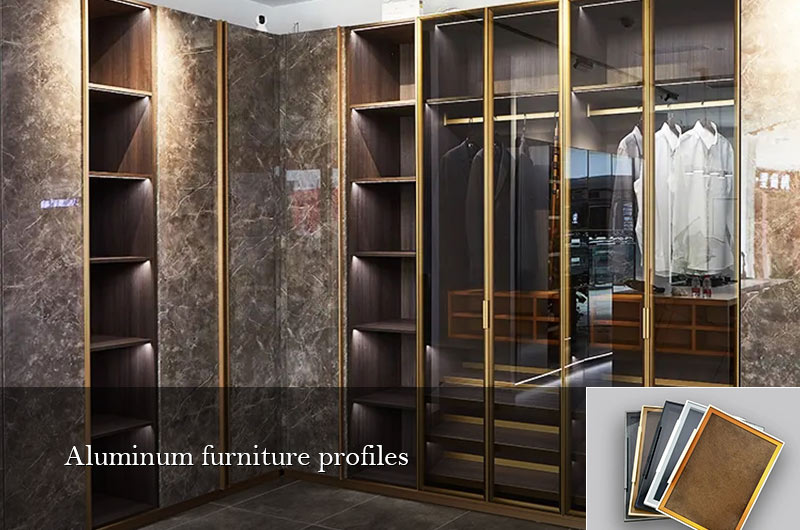 Pipe and rail aluminum alloy profiles
We provide aluminum tubes (aluminum square tubes, aluminum round tubes), aluminum curtain rods, guide rails, and rails. Because of their high durability, excellent quality and other characteristics, they are in great demand in the market. It can be used for furniture parts, buildings, auto parts, etc.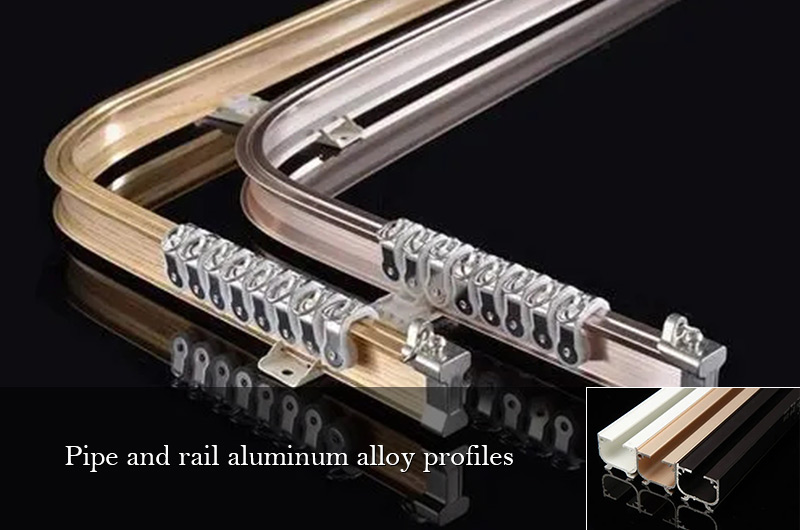 Chalco Aluminum profile production capacity
Chalco can extrude special section aluminum alloy profiles according to customer requirements and drawings.
Our existing equipment has the capabilities of extrusion, rolling, quenching, straightening, sizing, anodizing, etc. The processing length can reach 6m, and the minimum wall thickness can reach 0.6MM.
Chalco aluminum profile has 2200, 1800, 1350 (2 machines), 1100, 900, 600, 550 ton capacity machines with PLC control system. According to customers' requirements for different processes, the extruded profiles are sent to anodizing, powder spraying or mechanical operation units. It has 8 extrusion lines. The total production capacity is 25.000 tons per year.
The alloy that can be produced include 1060, 2A12, 2014, 2014A, 2017A, 2024, 3003, 5083, 5A02, 5A05, 5754, 5052, 6005A, 6060, 6061, 6063A, 6082, 7075, etc. Temper includes H112, O, T3, T4, T5, T6, etc. In order to minimize the damage of products during storage and transportation, the finished products are tightly packed, such as national standard paper packaging, single plastic bag or single cotton+shrink film, outer packaging tape or waterproof paper.
Chalco Aluminum profile processing technology
Aluminum profile extrusion die production
Chalco has the professional technical teams to design molds. We possess CAD CAM and CEA programs, and high-speed machines controlled by CNC. The laboratory that produces extrusion dies conducts microstructure research and testing, and starts production after receiving the test results. On average, 1500 moulds can be produced every year.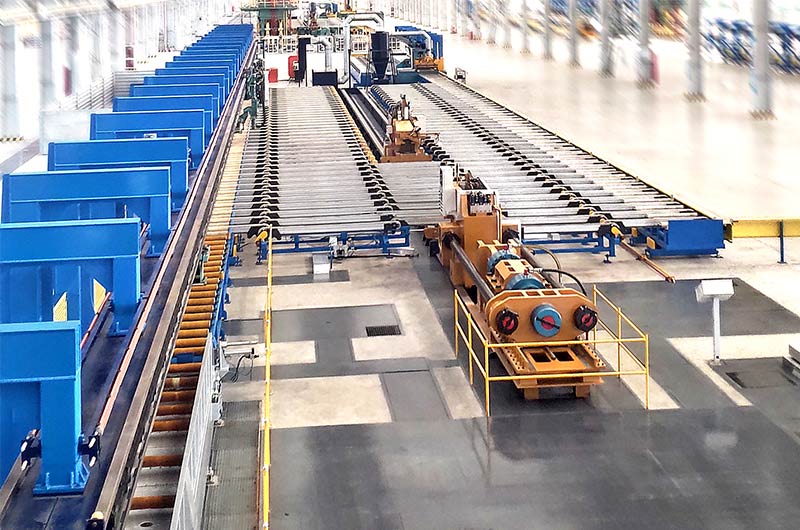 Production and processing of aluminum profiles
The processing of aluminum profiles mainly includes cutting, stamping, tapping and surface treatment. In addition to these basic processing technologies and methods, the processing of aluminum profile frame products also requires customized cutting, punching, tapping and surface treatment according to the drawings. Chalco has a number of punching machines, chamfering machines and other mechanical processing equipment, which can meet the processing needs of aluminum products.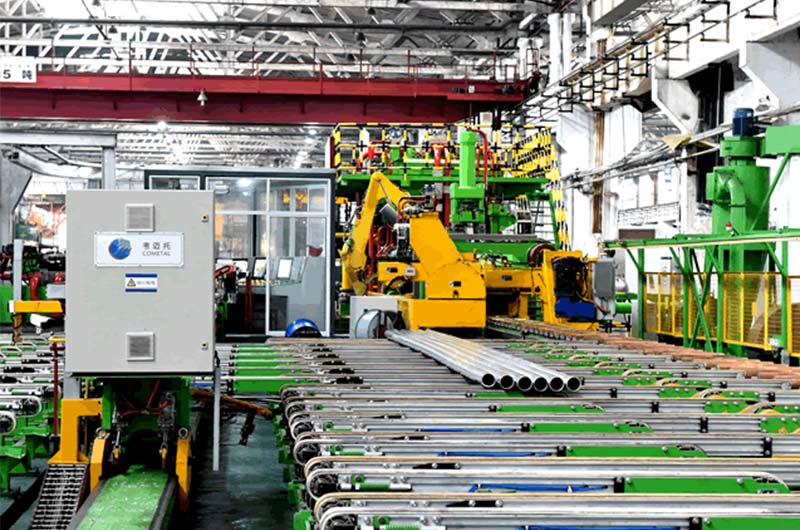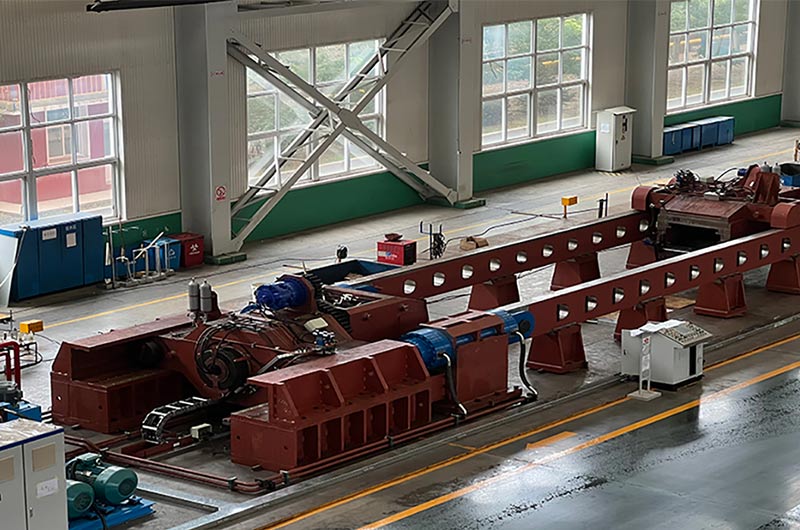 Chalco Aluminum profile surface treatment technology
Aluminum surface treatment is on the one hand to improve corrosion resistance, and on the other hand to meet the appearance requirements. Chalco offers a variety of processes for aluminum surface treatment. We will carry out different surface treatment (anodizing, spraying, brushing, electrophoresis, etc.) according to customer requirements.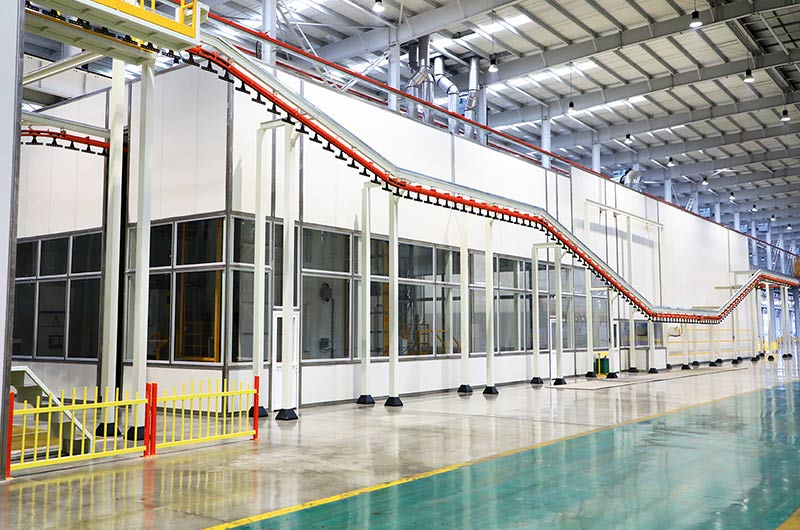 Chalco has two different types of anodizing production lines, including black anodizing, silver anodizing, gold anodizing, champagne anodizing, bronze anodizing, titanium anodizing, and copper anodizing. If you have any other requirements, we can also customize anodizing according to the requirements.
Anodizing of aluminum profiles
Aluminum profiles are anodized in different colors, and the surface is matt and glossy. In order to meet customers' different decorative appearance requirements, different processes, such as mechanical polishing or satin treatment, will be carried out before anodizing.
Type E6 anodizing is also carried out in the facility. The anodizing facilities work with the highest technology under the Qualanod standard and are checked by professional engineers 24 hours to ensure the highest standard of production and reduce production failures.
Market prospect of aluminum profiles
Aluminum alloy building profile products have the advantages of high strength, light weight, corrosion resistance, good decoration, rich colors, long service life, etc. Generally, the surface of a good product can remain shiny and does not change color within 20 years.
As the world pays more and more attention to energy conservation and environmental protection, aluminum profiles have a huge market in transportation, household appliances, electronic and mechanical equipment and other fields due to their light weight, low price and recyclability.
In recent years, the global new energy and environmental protection industry grew rapidly. Due to the advantages of good heat conduction and light weight, aluminum profiles will be widely used in solar energy, LED and other industries.