2017 is a 2-series alloy with industrial application, and it is a heat treatable forging alloy with medium strength. In 2000 series aluminum bar products, it is stronger than aluminum 2011, but more difficult to process. The machinability is general, and the ductility and formability are better than that of aluminum 2014. It has high strength and good cutting performance. The electric arc welding and resistance welding are satisfactory, but the corrosion resistance is poor.
2017 aluminum bars are widely used in accessories industries such as willow nails, general mechanical parts, aircraft, ships, transportation, building structures, transport structures, propeller components, etc.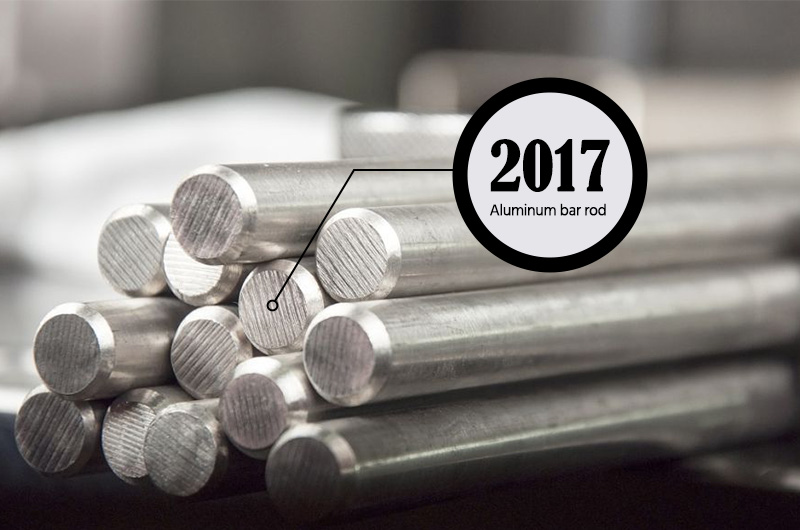 Technology and specifications of 2017 aluminum bar
Alloy
2017
Temper
T4, T351, T451, H112, O
Thickness (mm)
1.0-200
Width (mm)
100-2000
Length (mm)
500-4000
Processing technology
heat resistance, manufacturing, cold working, hot working, heat treatment, machining, welding
Type
extrusion, forging, plate cutting, round bar, square bar, rectangular bar, hexagonal bar
Finish
cold (bright) drawing, centerless grinding, hot rolling, smooth turning, peeling, trimming and edge rolling, hot rolling annealing, rough turning, bright, polishing

,

grinding, centerless grinding and black (CR)
Packing
wooden pallet or customized pallet
Delivery
The materials in stock are delivered immediately, and the factory produces them for 20-30 days
Specification
ASTM, ASME, AMS, GB/T, JIS
Chemical composition of 2017 aluminum bar
| | |
| --- | --- |
| Al | Rem |
| Si | 0.20-0.8 |
| Fe | 0.7 max |
| Cu | 3.5-4.5 |
| Mn | 0.40-1.0 |
| Mg | 0.40-0.8 |
| Cr | 0.10 max |
| Zn | 0.25 max |
| Ti | 0.15 max |
| Others Each | 0.05 max |
| Other Total | 0.15 max |
Features of 2017 aluminum bar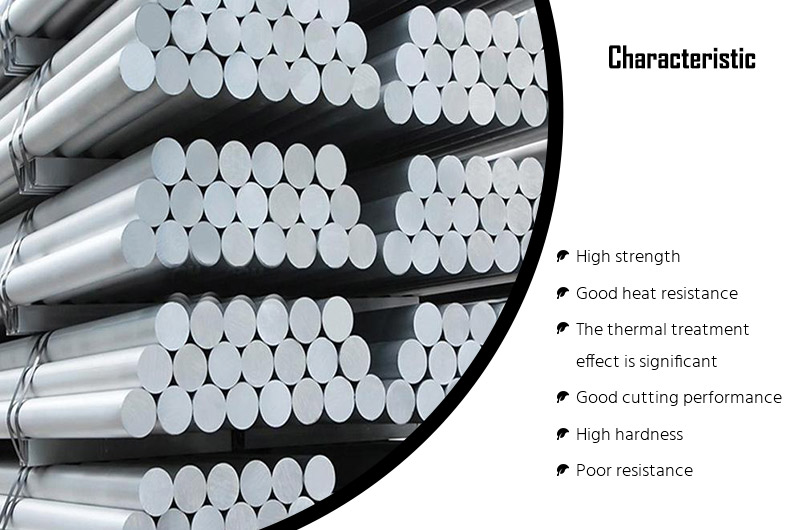 It has high strength and certain heat resistance. It can be used as a working part below 150°C. When the temperature is higher than 125°C, the strength of 2017 alloy is higher than that of 7075 alloy.
The formability in hot state, annealed state and new quenched state is better. The strengthening effect of heat treatment is obvious, but the heat treatment process is strict.
Good cutting performance.
High hardness. The copper content is high, about 3-5%.
Poor corrosion resistance, but it can be effectively protected by coating with pure aluminum.
It is easy to occur cracks during welding, but it can be welded or riveted by special process.
Chalco hot selling product type of 2017 aluminum bar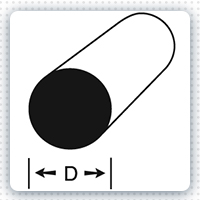 2017 aluminum round bar
Diameter: 4-800mm, etc.
Length: 1-12m, random, fixed and cut length or according to customer requirements.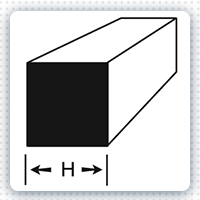 2017 aluminum square bar
Size: 4-100mm, etc.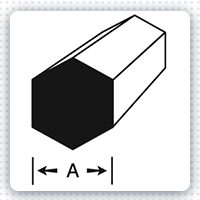 2017 Aluminum hexagonal bar
Size: 4-100mm A/F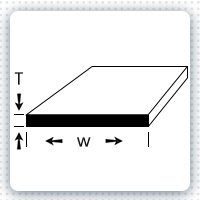 2017 aluminum flat bar
Thickness:4-100mm, etc.
Width: 10-500mm, etc.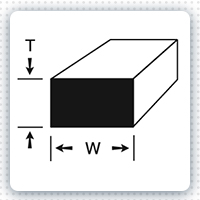 2017 rectangular bar
Dimensions: 33 × 30mm-295 × 1066mm
Chalco hot sale 2017 aluminum bar alloy tempers and application
2017 T4 aluminum bar
2017-T4 aluminum is 2017 aluminum in T4 temper. To achieve this tempering, the metal undergoes solution heat treatment and natural aging treatment. It has the highest ductility compared to other variants of aluminum in 2017.
Chemical composition
| | |
| --- | --- |
| Tensile strength Rm/Mpa | 390 |
| Yield strength Rp0.2/Mpa | 245 |
| Elongation | 13 |
| Hardness | 115 |
Mechanical properties
| | |
| --- | --- |
| Coefficient of thermal expansion(20-100°C)µm/m-k | 23.6 |
| Melting point range(°C) | 513-640 |
| Conductivity 20°C(68 F)(%IACS) | 34 |
| Resistivity 20°C(68 F)Ωmm2/m | 0.05 |
| (g/cm3)Density 20°C | 2.8 |
Quality characteristics
Density
2.80g/cm3

Elastic modulus

average tensile and compressive force: 72.4GPa (10.5×106psi);

The modulus of compression is greater than that of tension.

Stiffness modulus
27.5GPa (4×106psi)
2017 T451 aluminum bar
2017-T451 aluminum is 2017 aluminum in the T451 temper. To achieve this temper, the metal is solution heat-treated, stress relieved, then naturally aged. The stress relief is accomplished by stretching the metal by an amount that depends on the type of standard wrought product being made (sheet, plate, bar, or forging).
Mechanical properties
| | |
| --- | --- |
| tensile strength (25°CMPa) | 425 |
| yield strength (25°CMPa) | 275 |
| Elongation 1.6mm (1/16 in) thickness | 20 |
| Maximum shear stress MPa | 260 |
physical characteristics
| | |
| --- | --- |
| Weldability | preferably |
| Machinability | very good |
| Corrosion resistance | poor |
| Conductivity 20°C(68 F)(%IACS) | 30-40 |
| Density (20°C)(g/cm3) | 2.79 |


2017 T3 aluminum bar
2017-T3 aluminum is 2017 aluminum in the T3 temper. To achieve this temper, the metal is solution heat-treated, strain hardened, then naturally aged. It has the highest strength and second highest ductility compared to the other variants of 2017 aluminum.
2017 O aluminum bar
2017-O aluminum is 2017 aluminum in the annealed condition. It has the lowest strength compared to the other variants of 2017 aluminum.
2017 aluminum bar weight
2017 aluminum alloy with a density of 2.85 g/cm3.
Calculation of the weight of the aluminum round rod: πR2*h×0.0000027 (3.1415*the square of the radius of the aluminum rod*the length of the aluminum rod*density, the unit of the radius length is mm).
Calculation of the weight of the aluminum square rod: side A*side B*0.0027*h (side length*side length*density*aluminum rod length), the unit is mm.
2017 aluminum rod price
2017 aluminum rod price: (LME ingot price + processing fee)×weight + packaging fee + transportation fee
Please contact Chalco aluminum to inquire about the price, and how much is the processing fee per ton for the relevant type of aluminum square rod. The processing fee for 2017 aluminum rods of different sizes is quite different, and we will provide you with the best quotation.
Application field of 2017 aluminum bar
Aircraft field:

2017 aluminum rod belongs to 2 series of aviation deformed aluminum alloy, which has medium strength and can be strengthened by heat treatment. It is mainly used for aircraft structural parts such as wings, wing skins, frames, propellers, etc. And typical aircraft components such as fuselage skin, wingtip fairing skin, web, frame, etc.

Transportation field: truck parts, truck hubs, ship parts, railway vehicles, trams, etc.
Food and dairy products factory: milk mixer, milk mixing tank accessories, etc.
Petrochemical industry: petrochemical industry, energy equipment, etc.
Engineering field: bridges, cranes.
Other fields: general structural use, general structural parts, fasteners, screw machine products, rivets, instruments, pulleys, knitting needles, etc.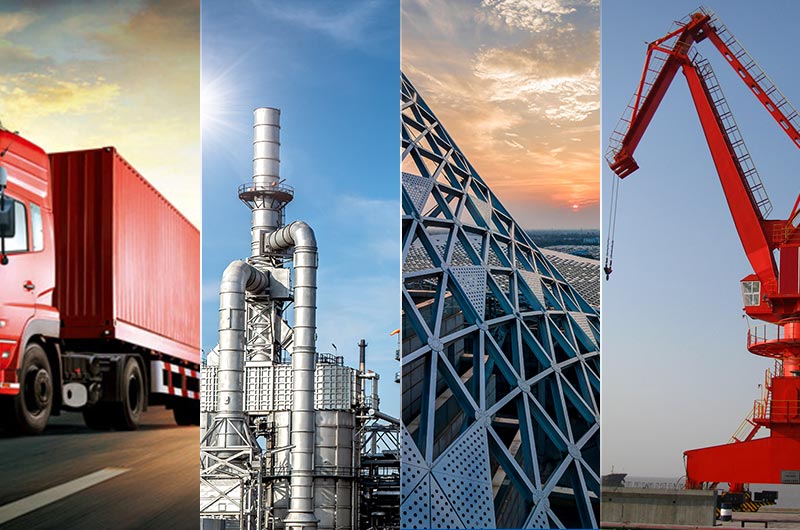 Advantages of Chalco 2017 aluminum bar products
Structure compactness: the unique grain refining process guarantees that all aviation products have passed the ultrasonic flaw detection process inspection of aerospace aluminum alloy products, and no sand holes, cracks, bubbles, impurities, etc. on it.
Internal stress (artificial aging): perfect pre stretching process to eliminate internal stress, completely eliminate internal stress. The product will not warp, crack or deform during processing and stress.
Processing performance: reduce the deviation of chemical composition, strength and hardness to small. The phenomenon of "sticking knife" and "breaking knife" will not occur during processing.
Uniformity: excellent heat treatment technology. When the thickness (or diameter) of the product is less than 300MM, the strength and hardness can be consistent.
Stability: All production processes are controlled by computers, and there is no artificial deviation. Different batches of production can ensure the same performance.
Dyeing effect: the dyeing effect is uniform and shiny. There is no "stripe" or "spot" on the surface. There is no color difference.
Corrosion resistance: through microscopic inspection of metals and alloys, it has excellent stress corrosion resistance and corrosion resistance. In the environment of various media (such as water vapor, weak acid, weak alkali, etc.), there will be no pits or blackening when it is used for a long time.
High temperature resistance: no deformation will occur when working at 400

°C

.
Bending performance: all plates pass the semi conducting bending test, and no cracking will occur when bending 180 degrees.
Why choose Chalco 2017 aluminum bar
We provide 2017 aluminum bars with high quality and excellent performance, which are used in many industries and applications. These rods are made of top quality raw materials that have been tested to give the best performance in their respective work areas.
Our expert team uses modern machines and tools to manufacture accurate bar sizes and shapes. These bars are known for their excellent properties and properties at high temperatures and temperatures. According to the needs and requirements of customers, we can provide customers with 2017 aluminum bars of various shapes and sizes.
2017 aluminum alloy is an alloy with excellent fatigue strength and good processing quality. These bars can be used in different alloys, providing a wide range of corrosion resistance, weldability, and machinability. It is suitable for welding and manufacturing applications.
Aluminum alloy 2017 round bar has been well tested and inspected according to industrial setting rules. A lot of tests have been carried out, including flaring test, flattening test, third-party inspection, durability test, pitting resistance test, material positive identification test, etc. All these tests were performed under the observation of experts. For all these tests, the manufacturer will provide test certificates to prove the quality and durability of the product.
These round bars are packed with high-quality packaging materials, that is, wooden boxes or bundles, to help prevent rust and damage.
Chalco provides 2017 aluminum bars of various shapes and sizes. In addition, Chalco's 2017 aluminum products also include plates, wires, pipes, etc. Chalco's inventory and sales of all 2017 aluminum bar products meet the most stringent standards. To find out whether 2017 aluminum is suitable for your next project, please contact Chalco's aluminum alloy experts immediately.