Heat sealed aluminum foil is a special type of aluminum foil used for packaging products such as food, medicine, cosmetics, etc. The excellent sealing and corrosion resistance of aluminum foil, as well as the sealing performance of heat sealing, can protect the items inside the packaging from external moisture, oxygen, dust, and bacteria, extending the shelf life and freshness of the product.
Chalco provides high-quality 8011, 1235, 8079 aluminum foil for heat sealing packaging, which comply with aluminum foil production standards such as ASTM B209, EN573-1, EN 546, ISO 209-1, GB/T 3198, GB/T 3190, GB/T 3880.1-2006, ISO 9001-2000, and meet Food and Drug Standards such as SGS, FDA, etc.
Why Chalco Aluminum as the supplier for heat sealing foil?
Chalco is equipped with complete aluminum foil production line equipment such as aluminum foil rolling mill, winding machine, thick and thin shear, thin foil shear, roll grinder, annealing furnace, etc. Various specifications of aluminum foil with a thickness of 0.005-0.2mm and a width of 20-2000mm can be provided.
The aluminum foil rolling mill uses a fully hydraulic setting with strong stability. The maximum speed of the coarse and medium rolling mill can reach 2000m/min, and the maximum speed of the finishing mill is 1200m/min. The slitting machine can cut 1850-2000mm wide aluminum foil.
Equipped with high-performance devices such as automatic aluminum foil surface quality testing and vacuum testing, providing online surface quality testing and pinhole testing reports for the entire length of aluminum foil products, achieving zero defect delivery.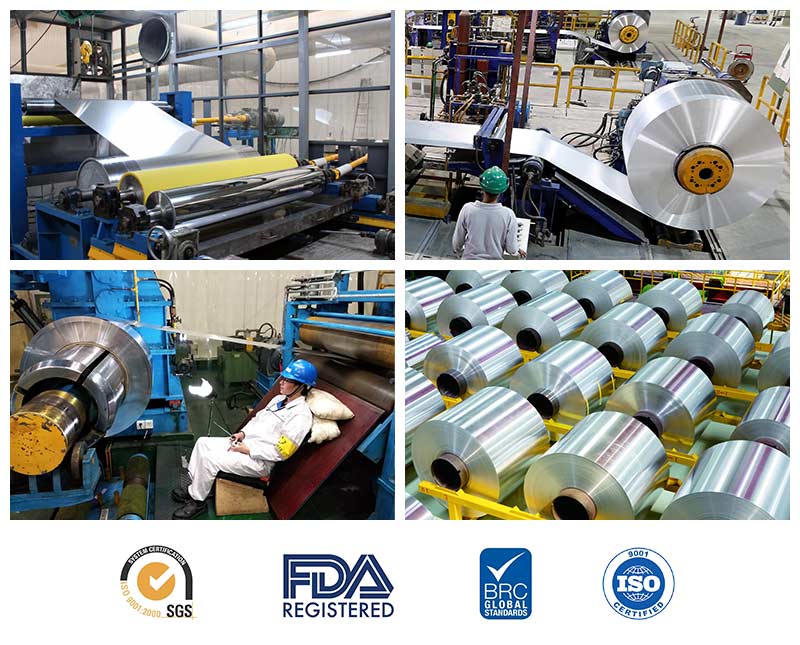 Specification of Chalco heat sealing aluminum foil
Alloy
8011 1235 8079
Temper
O H18 H22 H24
Thickness of aluminum foil
30-60mic;Commonly used 38mic
Width of aluminum foil
100-1600mm
Length of aluminum foil
coil
Quality requirement
For high precision aluminum foil: staggered layer ≤ 0.5, tower shape ≤ 1.0, pinhole diameter ≤ 0.1
Click to view the specific production quality 【Deviation Data Table】
Surface treatment
degreasing, embossing, printing
The thickness of the heat-sealing coating
0.025mm, 0.076mm, 0.127mm, etc. Sealing coating thickness can be customized.
Packaging
1) Plastic film+corrugated paper+non fumigation wooden tray+plastic tape.
2) Plastic film+non fumigation plywood box+plastic tape.
3) Special packaging requirements are available.
Features of Chalco bestselling 8011 1235 8079 hot sealing aluminum foil
Aluminum foil has a clean surface, uniform color, and smoothness; good uncoiling performance, and adhesion meets the requirements;
No coil group, spots, pinholes, white rust, oil stains, rolling marks, edge damage, bending, dents, scratches, etc.;
Excellent moisture-proof, shading, and high barrier ability;
Excellent mechanical performance, high resistance to blasting, puncture and tear;
The composite, printing, and coating materials used as packaging materials are widely used; Can print embossed text and patterns;
Non toxic and odorless, safe and hygienic; capable of puncture, peeling, resealing, and high-temperature sterilization.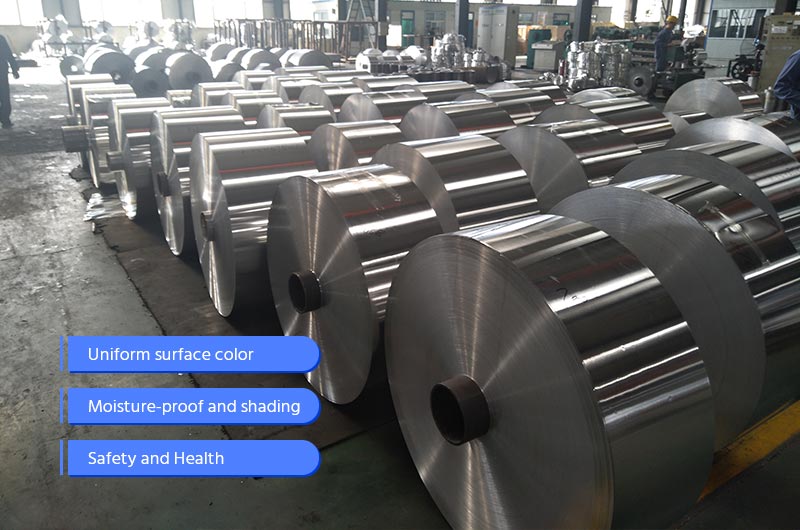 Chemical composition and mechanical properties of Chalco 8011 1235 8079 hot sealing aluminum foil
Element
Chemical composition (%)
8011
1235
8021
8079
Al
Reminder
99.3.5
99.0
Reminder
Si
0.50 - 0.90
0.65 (Si+Fe)
0.6-1.0
0.50-0.90
Fe
0.60 - 1
≤0.1
0.70-1.3
Cu
≤ 0.10
≤ 0.05
≤0.1
≤0.05
Mn
≤ 0.20
≤ 0.05
≤0.05
≤0.05
Mg
≤ 0.050
≤ 0.05
≤0.05
≤0.05
Cr
≤ 0.050
-
-
-
Zn
≤ 0.10
≤ 0.10
≤0.10
≤0.10
Ti
≤ 0.080
≤ 0.06
≤0.08
-
Mechanical Properties
Alloy
Temper
Tensile strength Rm/MPa
Elongation A50mm(%)≥
Elongation A100mm(%)≥
8011 8079
O
50-120
13-15
0.5-4
H22
90-150
5-6
1.0-2.0
H24
120-170
2-5
-
H26
140-190
1-2
-
1235
H14 H24
110-160
4-6
2-3
H16 H26
125-180
2
1
Note: The above parameter values are all reference values. Please contact us via email for specific production ranges and requirements.
Cooperative field of Chalco heat sealing aluminum foil
Coverable material for Chalco heat sealing foil include PP, PS, PE, PVC, PET, etc. tubes or containers; paper cups, etc; Heat sealing temperature range is 180-250 ℃; The composite structure of heat sealed foil covers:
AL+ Heat sealing lacquer
AL+Heat sealing film (easy/uneasy to peel off)
PET+Lacquer
PET+AL+film/lacquer
Aluminum foil heat sealing caps are widely used in yogurt cup caps, instant noodle barrels, heat sealing food bags, medicinal heat sealing films, plastic beverage bottle piercing caps, and other fields.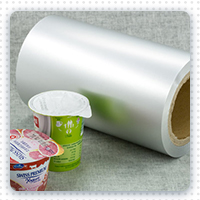 8011 8021 Embossed/printed aluminum foil cover for yogurt cup lid
Chalco supplies 8011 8021 aluminum foil for yogurt hot sealing lids. The hot sealing aluminum foil used for yogurt lid should be soft and plastic, and reliably seal the yogurt cup mouth.
Typically, the thickness of 8011 8021 aluminum foil is 0.01-0.05mm. The surface is smooth and flat, without defects such as scratches and wrinkles. Good sealing and antibacterial properties are required; good puncture performance.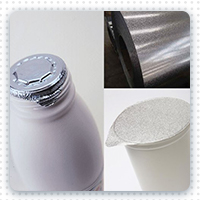 8011 8079 embossed/printed aluminum foil caps for plastic bottles
Compared to yogurt lid foil, heat sealed aluminum foil for plastic bottles requires better mechanical strength to adapt to the internal pressure of beverage bottles.
Generally, 8011 or 8079 series aluminum foil is used, with a thickness of 0.04-0.08mm. The surface should be flat and have a certain reflective effect. Good sealing performance, can completely block gas, light, and moisture; Good puncture performance.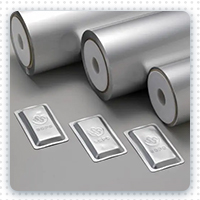 1235 heat-sealed aluminum foil for medicinal packaging
Chalco supplies drug grade 1235 heat-sealed aluminum foil for pharmaceutical packaging. This type of aluminum foil requires sterile quality and a clean and flat surface.
Usually, 1000 series high-purity aluminum is used, with commonly used alloy grades such as 1235, and foil thickness ranging from 0.015 to 0.2mm, meeting the GMP requirements for drugs. Easy to puncture and peel off.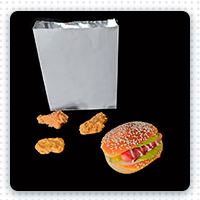 8011 8021 8079 heat sealed aluminum foil bags for food packaging
Chalco 8011 8021 8079 heat sealed aluminum foil bags for food packaging can be compounded with plastic films (such as PE, PET, etc.). The thickness of the aluminum foil layer is generally between 0.04mm-0.09mm.
Its excellent air and liquid tightness can effectively isolate oxygen and moisture; It can be used for refrigeration and freezing with temperatures from -30 °C to 100 °C. The heat-sealing edge of the bag opening is firm, beautiful and free of burrs, ensuring complete isolation from the outside.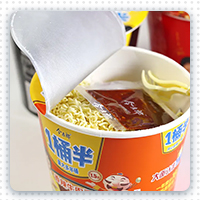 8011 printed heat-sealed aluminum foil for instant noodle bucket cover
Chalco supplies 8011 aluminum foil for hot sealing covers of instant noodles barrels. The heat-sealed aluminum foil cover for the bubble noodle barrel mainly requires reliable sealing and good moisture resistance. Commonly used 8011 aluminum foil, with a thickness of 0.01-0.02mm. The surface needs to be very flat to ensure a good seal with the instant noodle bucket.
Deviation data table for Chalco aluminum foil products
Thickness (mm)
Number of pinholes (not greater than)(≤)
Pinhole diameter mm(≤)
Within any 1 m2
Any 4 mm×4 mm or 1 mm×16 mm
Ultra-high precision level
High precision level
Ordinary level
Ultra-high precision level
High precision level
Ordinary level
Ultra-high precision level
High precision level
Ordinary level
0.004 0-<0.0060
Specific thickness according to customer requirements
6
7
8
0.1
0.2
0.3
0.0060
500
1000
l 500
>0.0060-0.0065
400
600
l 000
>0.0065-0.0070
150
300
500
>0.0070-0.0090
100
150
200
>0.0090-0.0120
20
50
100
>0.0120-0.0180
10
30
50
3
>0.0180-0.0200
3
20
30
>0.0200-0.0400
0
5
10
>0.0400
0
0
0
0
Adhesion
Thickness mm
Width mm
Peel-off length m
≤0.1000
≤1000.0
≤1.0
>1000.0
≤1.5
Staggered layer and tower shape
Staggered layer
Tower shape
High precision level
Ordinary level
High precision level
Ordinary level
≤0.5
≤1.0
≤1.0
≤2.0
Outer diameter of the coil mm
Number of joints allowed per roll (≤)
Joint spacing m
Thickness mm
0.004 0-0.0055
>0.0055-10.009 0
>0.0090-0.012 0
>0.0120-0.020 0
>0.020 0-0.040 0
>0.040 0
High precision level
Ordinary level
≤200
1
0
0
0
0
0
-
≥1 000
>200-390
1
1
1
1
>390-450
3
2
1
1
>450-650
4
3
2
2
1
≥2000
≥1 000
>650
5
4
3
3