Color coated aluminum sheet coil strip is a product made of aluminum coil as the base material after surface paint coloring treatment. The common coatings are fluorocarbon coating, polyester coating, etc. Because of its good flatness, decoration, weather resistance, mechanization and environmental protection, it is widely used in aluminum plastic panels, industrial factory roof walls, aluminum louvers, composite panels, aluminum ceilings, pop cans and electronic products.
Common alloy materials
1100 color coated aluminum sheet coil strip
The 1100 color coated aluminum strip is pure aluminum, which has excellent molding characteristics. The 1100 H14 color coated aluminum strip is usually used to make rain gutters, heat exchanger fins, etc.
1050 color coated aluminum sheet coil strip
1050 color coated aluminum sheet has low strength, pure aluminum, good tensile quality, and is widely used in cap making, bottle cap, can, cosmetic cap, etc.
1050 color coated aluminum coil has good anodizing effect and bright surface. It is an ideal aluminum material for making mirror panel and color coated mirror panel coil.
1060 color coated aluminum sheet coil strip
1060 color coated aluminum sheet belongs to pure aluminum series, with good ductility, good forming and processing characteristics, high corrosion resistance, long service life and low cost, but its strength and rigidity are lower than those of the 3 and 5 series. The use is the same as 1050 color coated aluminum plate.
1070 color coated aluminum sheet coil strip
1070 color coated aluminum panels is pure aluminum with purity above 99.7%, which has excellent conductivity, thermal conductivity, processability and corrosion resistance.
3003 color coated aluminum sheet coil strip
3003 color coated aluminum sheet is a commonly used alloy. Its price is cheaper than 3105. It is almost the same as 1100, 1060, 1070 and other alloys, but it has medium strength, atmospheric corrosion resistance, good weldability and good cold formability. Compared to 1000 series alloys, it has better mechanical properties, especially at high temperatures. Therefore, 3003 painted aluminum sheet are widely used in the construction industry, such as roof and wall panels, ceilings, corrugated panels, and good thermal insulation and refrigeration.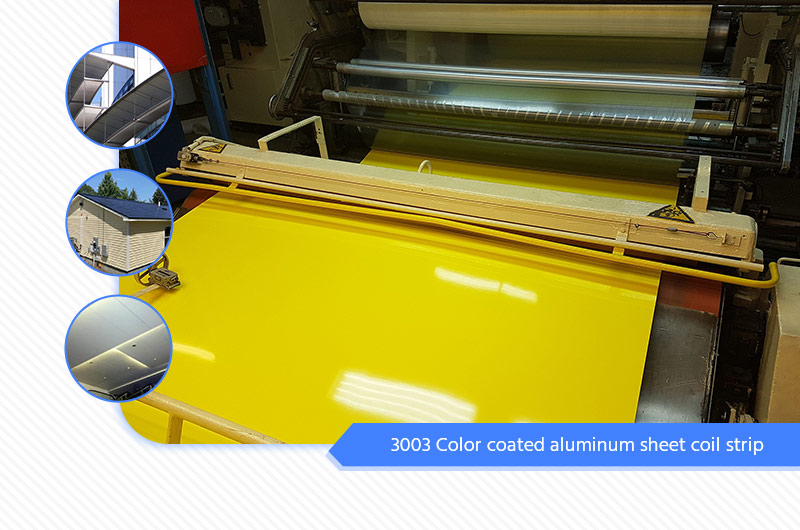 3004 color coated aluminum sheet coil strip
3004 color coated aluminum strip has a higher strength than 3003. It has the excellent formability and good corrosion resistance. It is the most widely used color aluminum product and is widely used in public buildings such as airports, stations, stadiums and gymnasiums.
3105 color coated aluminum sheet coil strip
3105 coated aluminum strip metal has good rust resistance, good conductivity, high plasticity in the annealed temper, good plasticity in semi cold hardening, low plasticity in cold hardening, good corrosion resistance and good weldability.
5005 color coated aluminum sheet coil strip
5005 colour coated aluminium sheet has medium strength and good corrosion resistance, good welding performance, good processability, and oxidation deep processing performance. The color coating effect is brighter than 3003 alloy.
Commonly used industries: wide curtain wall panels, architectural decorative parts, vehicle interior decoration materials, etc.
5052 color coated aluminum sheet coil strip
5052 color coated aluminum coil is a conventional aluminum coil among 5 series aluminum plates, and is also one of the commonly used aluminum substrates for making color coated aluminum coils. It is also called aluminum magnesium alloy. At present, in the construction industry, 5052 color coated aluminium sheet can be pressed and bent to form color aluminum tiles, which are widely used in indoor and outdoor decoration.
Specification of color coated aluminum sheet coil strip
Width: the maximum width of the colour coated aluminum coil produced by Chalco can reach 2 meters.
Length: according to the requirements, the length is unlimited.
Thickness: usually 0.2mm-6mm, coating thickness 5-25UM.
Alloy: 1100, 1050, 1060, 1070, 3003, 3004, 3105, 5052, 5005 and other aluminum alloy
Standards: ASTM-B-209M, BS EN 485-2, BS EN 573-3, GB/T3880-2008
Surface: our colored aluminum sheet metal rolls has rich colors, including single color aluminum plate, both side coated aluminum, mirror finish coated aluminium coil sheet, stone and marble finish coated aluminum coil, wood finish powder coating aluminum, printed coated aluminum, and brushed coated aluminum , stucco embossed finish coated aluminium coil sheet, ect.
General dimensions: 1.0 * 1219 * 2438mm, 2.0 * 1220 * 2440mm, 3.0 * 1200 * 2400mm, 3.0 * 1500 * 3000mm, 2.5 * 1250 * 2500mm, etc.
Coating classification of color coated aluminum sheet coil strip
The coating selection of coated aluminum coils can be considered according to their application fields and project cost requirements. The coating can be divided into PVDF fluorocarbon, HDP high weather resistant polyester, PE polyester ect., according to the weather resistance and anti-corrosion performance of the coating.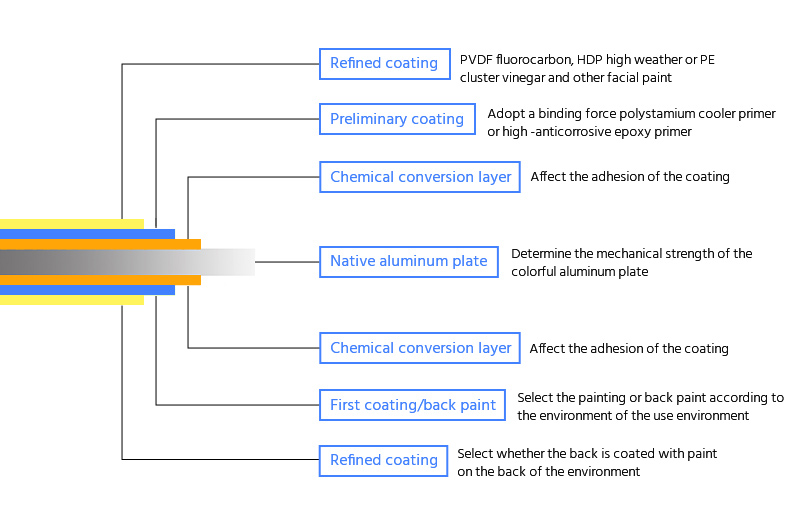 PVDF coated aluminum coil
PVDF coating, as the most protective fluorocarbon coating globally recognized, has very good corrosion resistance and color retention. In addition to chemical resistance, it has outstanding UV resistance and heat resistance, which can ensure that the color will not be damaged for 30 years and will always keep beautiful colors. It is mainly used for high-grade buildings or buildings in harsh environments, especially in chemical industry, metallurgy and other industries, as well as coastal humid areas, high UV areas and areas with serious pollution and corrosion.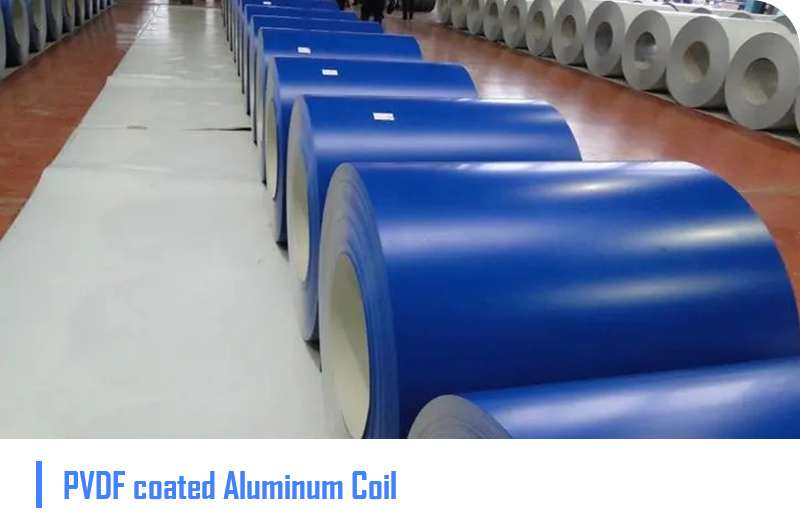 HDP color coated aluminum sheet coil
This kind of coating has the advantage of good aging resistance and corrosion resistance. And its acid resistance is very good, which is 5-6 times of that of ordinary paint coated plate. When polyester resin is changed into hydrophilic polyester with strong antifouling property, the coating surface has strong self-cleaning and pollution resistance properties. The weathering life is more than 15 years.
It is applicable to chemical industry, metallurgy, electric power, coastal areas, plateau and other areas with high requirements for UV resistance and corrosion resistance, as well as building interior and exterior panels with special requirements for anti pollution.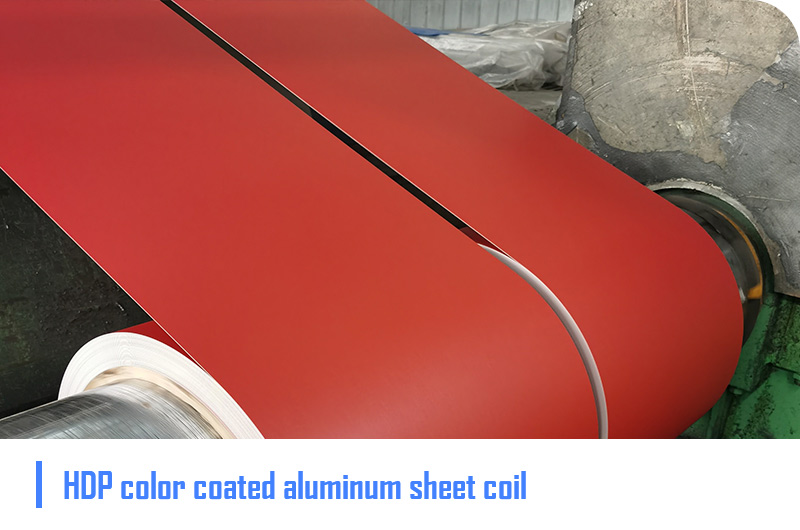 PE coated aluminum sheet coil
PE coating has good adhesion to the material, its price is lower than PVDF, and its color and luster selectivity is large, so it has a large amount of usage. In general outdoor environment, the basic corrosion resistance can reach 7-8 years. It is generally used in areas where air pollution is not serious or products that need to be processed for many times. Such as ordinary industrial plants, warehousing and logistics warehouses, traffic signs and other materials.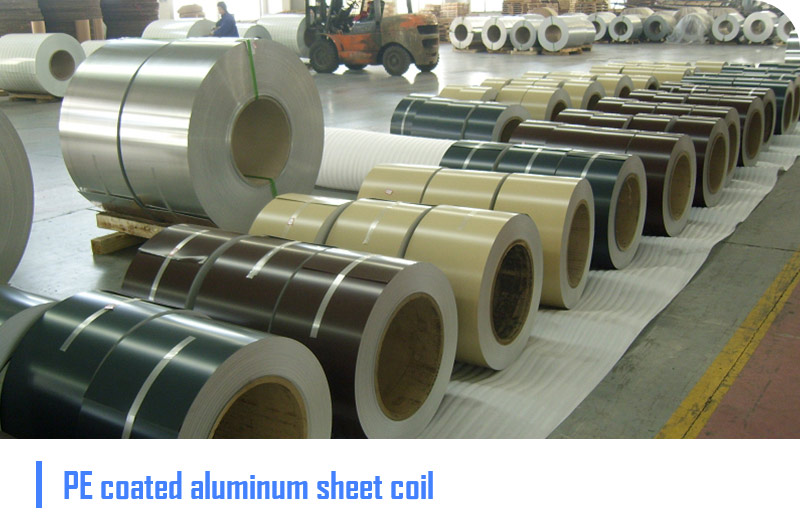 Eight advantages of Chalco's color coated aluminum sheet coil strip
Good durability, aluminum plate has the anti-corrosion function
Aluminum molecules combine with the oxygen in air to form an aluminum oxide film, which is covered on the surface of the aluminum plate to prevent further oxidation of the aluminum plate, forming a natural protective film with its own anti-corrosion function.
Fingerprint resistant, anti-static and scratch resistant
Painted aluminum coil is a new type of material. The surface is coated with a layer of fluorocarbon paint or polyester paint, which makes aluminum sheet have the advantages of antibacterial, high corrosion resistance, fingerprint resistance, anti-static, scratch resistance, etc.
Clean and tidy surface, no oil pollution and good coloring performance.
The color coated aluminum coil in our company has the bright surface color without black spots, stable performance, corrosion resistance, strong decorative formability.
Light weight, reducing the load of supporting structure
The density of alloy aluminum is 2.73, which is one-third of that of steel plate. With light weight, it greatly reduces the load of supporting structures and is widely used in long-span buildings such as airports, stations and stadiums.
High strength and rigidity
Due to the addition of magnesium, manganese and other metal components in the aluminum alloy plate, the strength and rigidity of the aluminum plate are greatly enhanced and its bearing capacity is improved through the composition configuration.
Good plasticity and easy processing
It can be bent into straight plate, inner arc, outer arc and sector, which can adapt to various shapes of the roof - spherical, arc, sector, etc., meeting the designer's design concept to a large extent.
Coating type and color can be selected as required
The aluminum plate surface can be painted with different colors and coating types according to the architectural style and design requirements, which solves the problem of cost and design life, and can fully display the artistic effect of the building.
Recyclable, high value
Ordinary color steel plate can only be recycled at a very low price after being corroded. But When the color coated aluminum plate is recycled, the recycling value is significantly higher than the ordinary color steel plate.
Application fields of color coated aluminum sheet coil strip
Because of its good durability, light weight, mild and high quality, the coated aluminium sheets is suitable for large venues, airports, high-speed railway stations and other public buildings, as well as power plants, steel mills, chemicals, aquaculture and other industries with high requirements for anti-corrosion performance.
External applications
exterior cladding, exterior walls, roofs and canopies, tunnels, column covers or renovations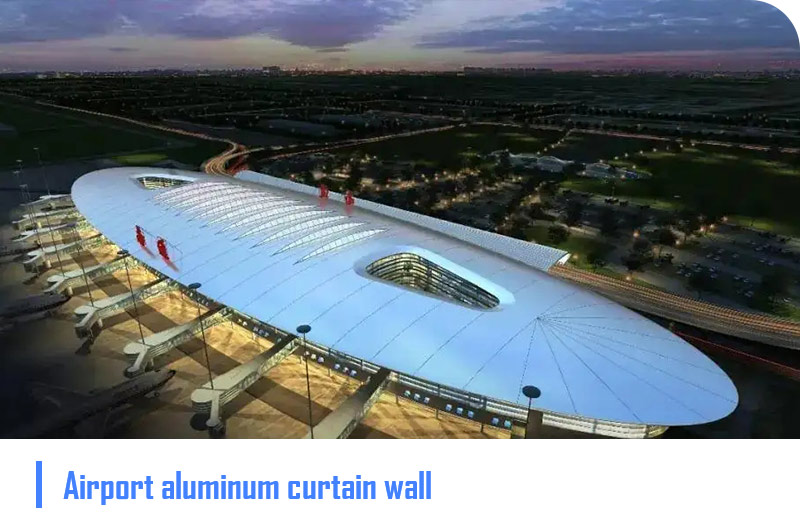 Interior applications
wall cladding (laminate), ceilings, bathrooms, kitchens and balconies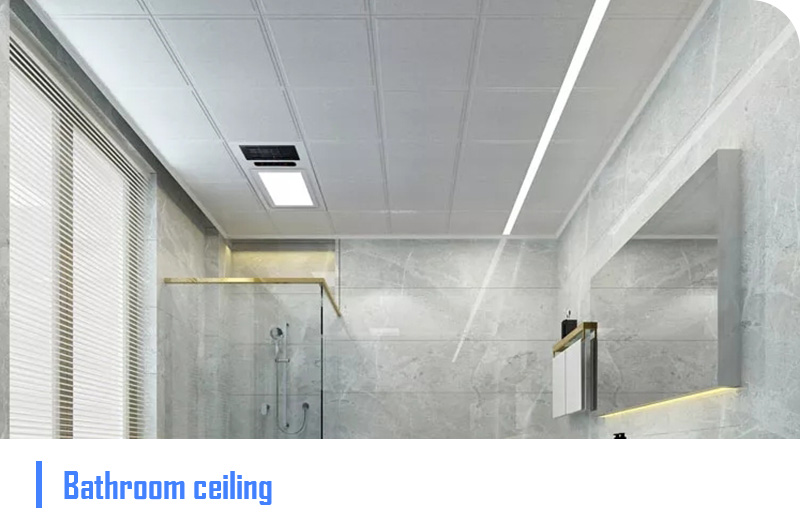 Advertising and marketing applications
display platforms, signboards, billboards and store fronts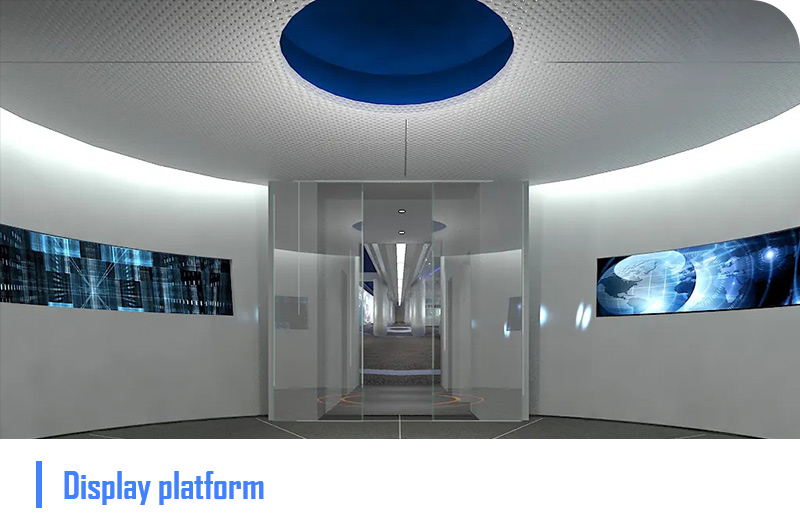 Transportation and industrial applications
manufacture of van type truck casings and cavities, car body panels, train body panels, ship car interior panels, traffic safety facility signboards, car license plate, industrial plants, radiators, air conditioners, solar reflective panels, etc.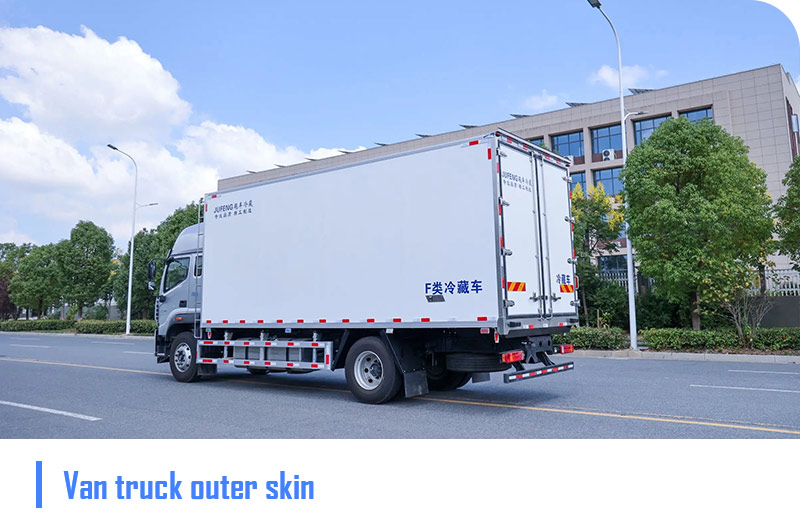 The reasons for choosing Chalco Aluminum
We have a new product R&D system and a perfect quality control system to ensure that products leave the factory with zero defects.
Our color coated aluminum strips will go through strict testing and other processes, and the product quality is recognized by users.
Our product standards strictly follow: ASTM-B-209M, BS EN 485-2, BS EN 573-3, GB/T3880-2008
Our powerful aluminum plate are bright in color, mature in technology, and can be customized to meet the diversified needs of different industries and customers.
Ultra high corrosion resistance, it can guarantee color fastness for 15-20 years outdoors.
Good after-sales service. If the customer has any quality problems with our products, we will be responsible to the end.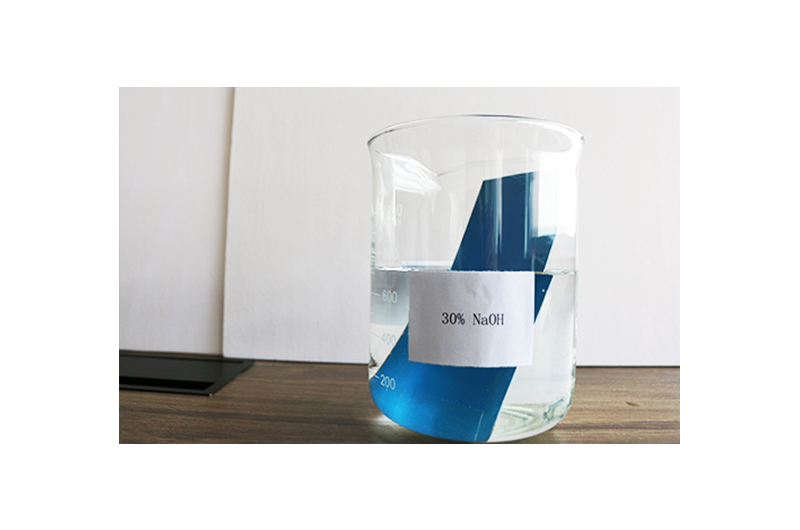 30% sodium hydroxide test (Chalco aluminum's color coated aluminum coil surface has high corrosion resistance, acid and alkaline resistance)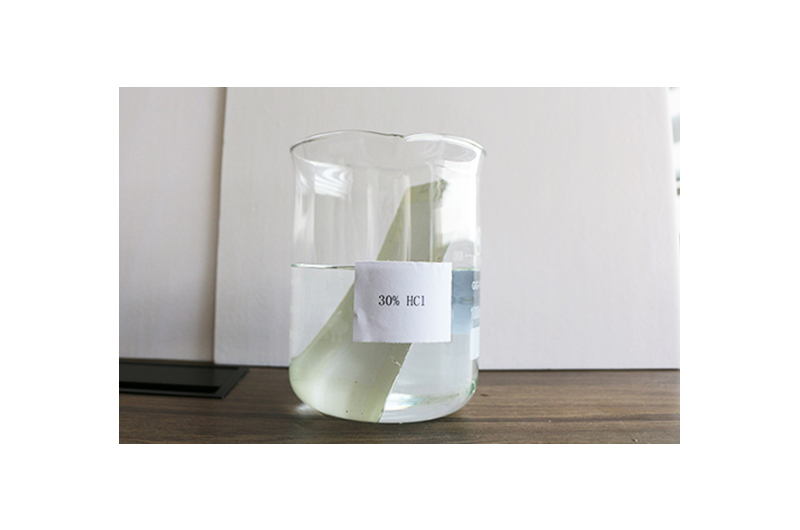 30% hydrochloric acid test (Chalco aluminum's aluminium color coated sheet surface has high corrosion resistance, acid and alkaline resistance)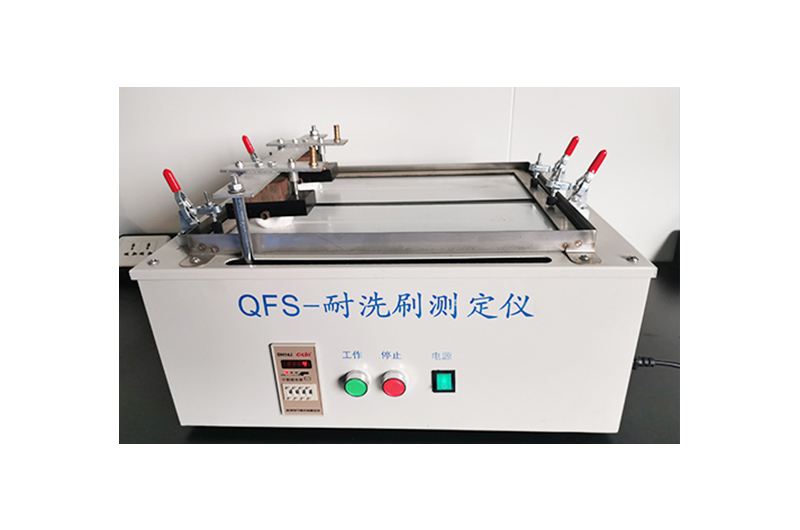 MEK Test (Chalco aluminum's aluminum color coated aluminum strip surface has high corrosion resistance, acid and alkaline resistance)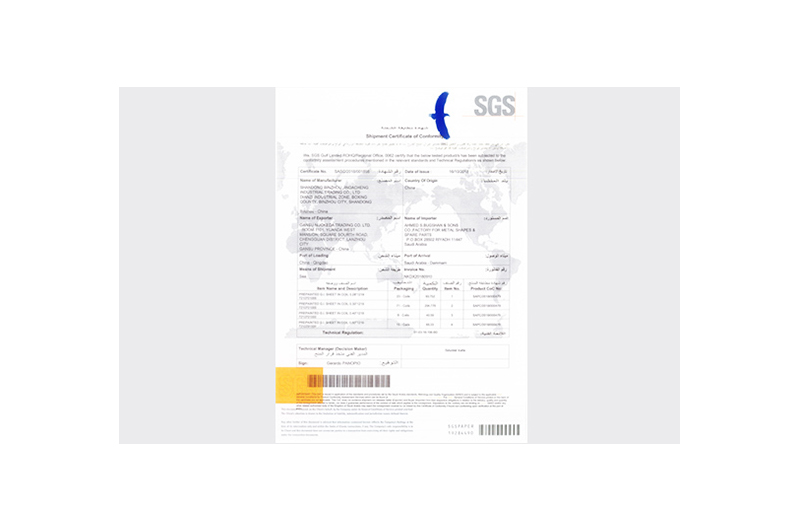 SGS certification (Chalco aluminium coating sheet has passed the SGS test by an international authoritative testing agency)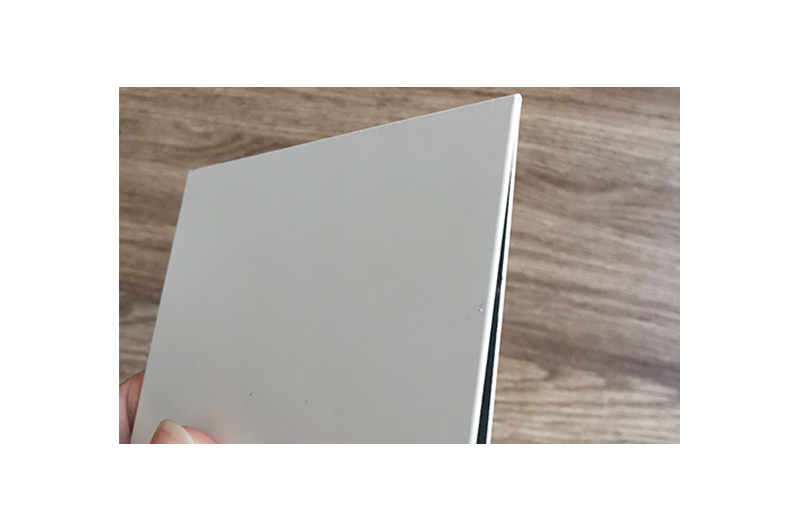 T-bend test ( the bending effect is good, and the paint will not fall off after bending)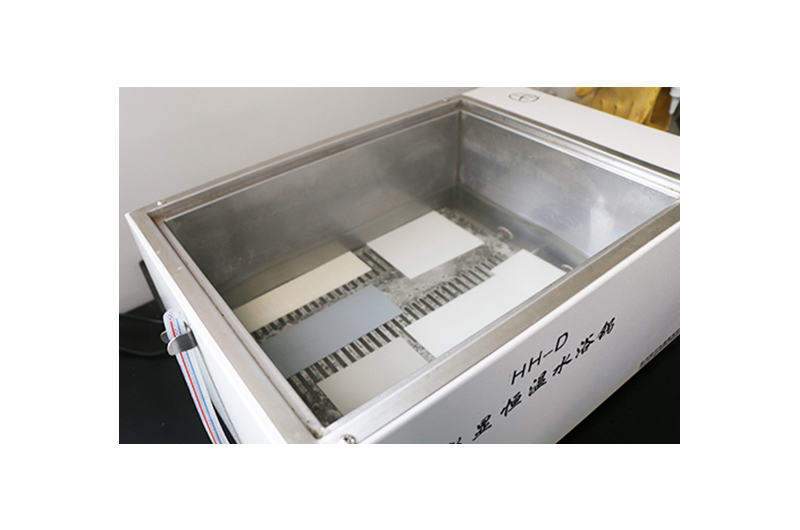 Boiling test (paint will not fall off after boiling at high temperature)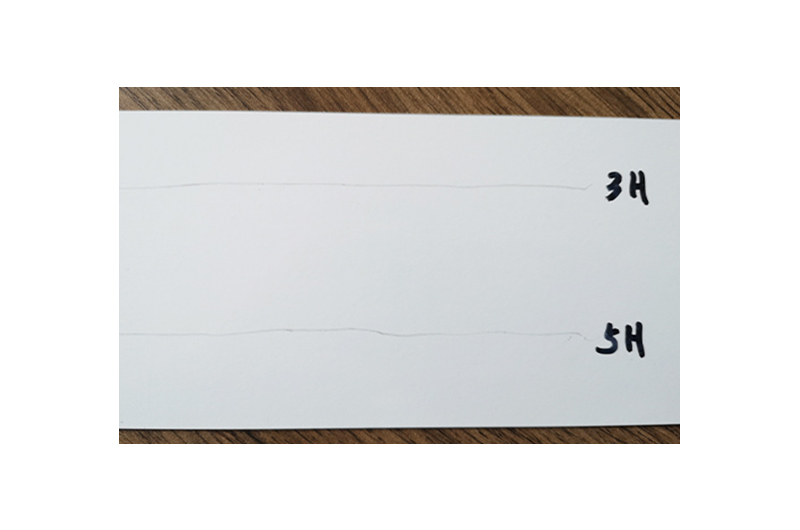 Pencil hardness test (scratch the coating surface with the sharp edge of the pencil, and the hardness of the chalco aluminum color coated coil coating is good)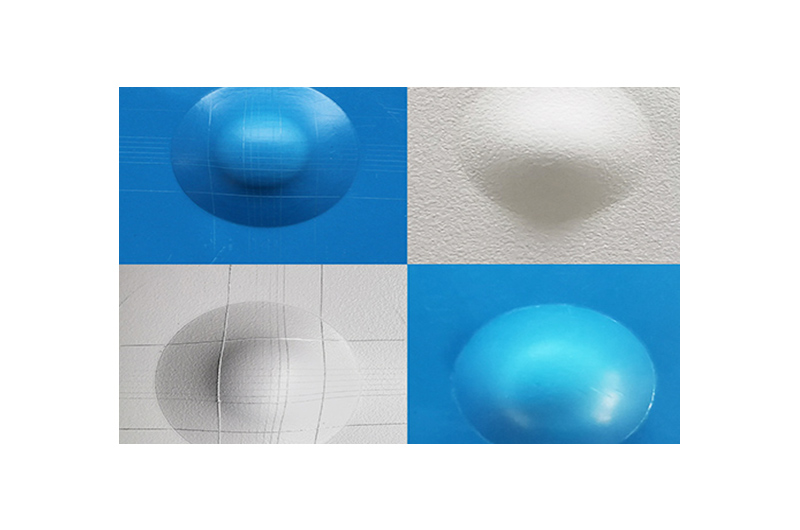 Impact and cross cut test (the prepainted aluminum sheet of chalco aluminum is resistant to external scratches and impact, and the paint does not fall off)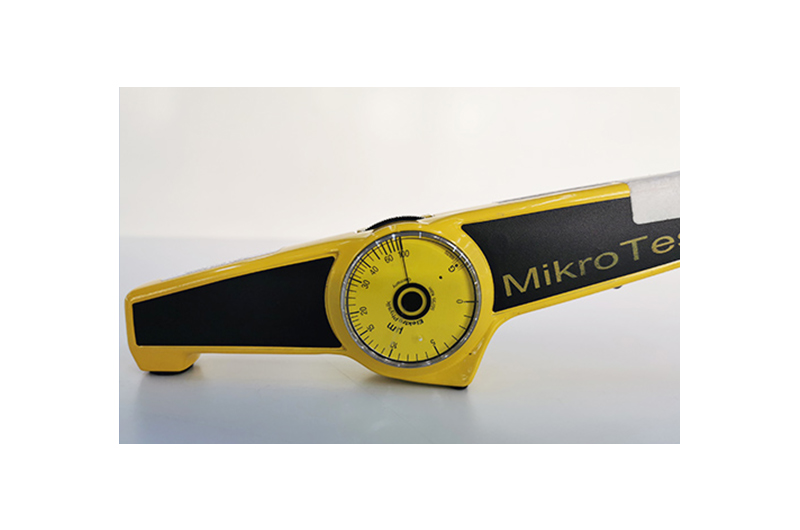 Film thickness test (the film thickness of pre coated aluminium sheet of Chalco aluminum is completely in accordance with customer requirements and applications)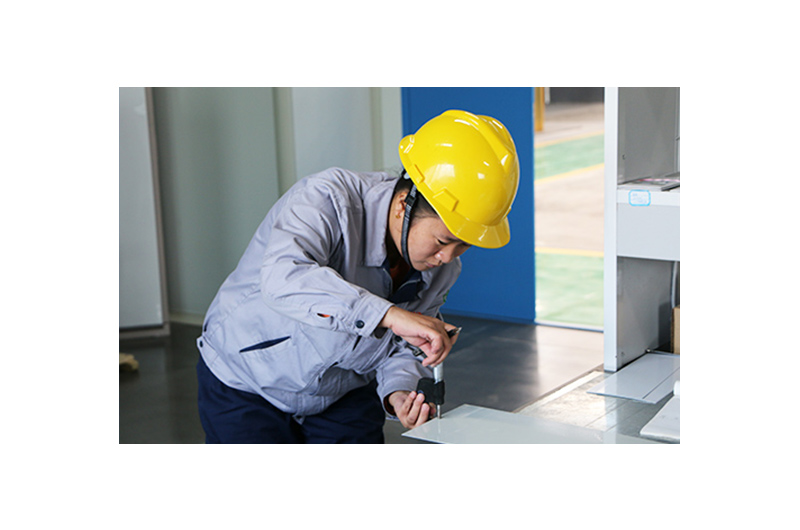 Performance test (good performance of Chalco Aluminum color coated aluminum coil)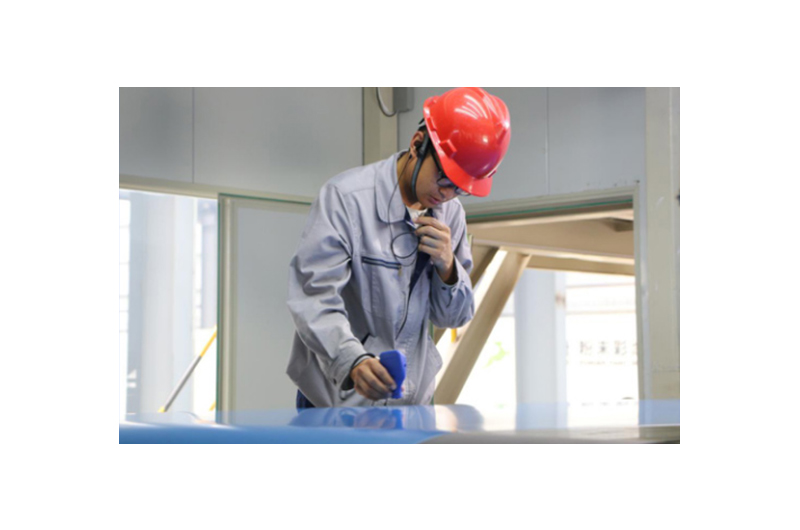 Online inspection (Chalco aluminum inspectors help customers inspect product quality online)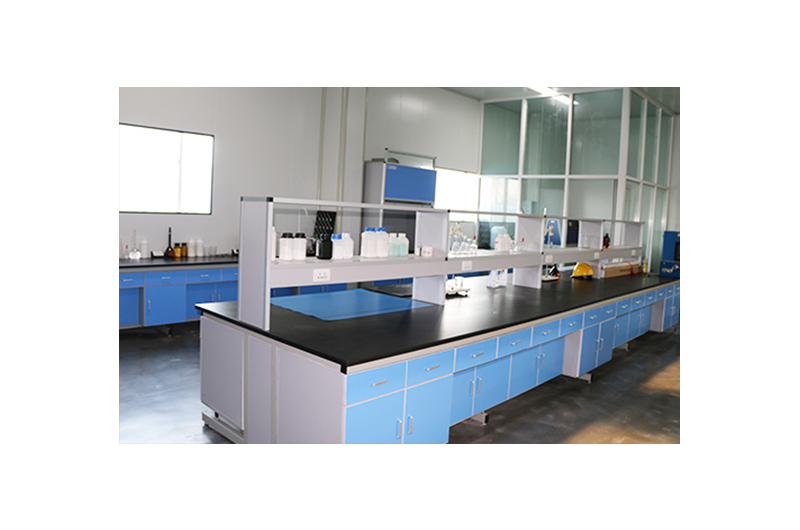 Testing center (Chalco's advanced equipment and perfect testing conditions meet various customer needs)