The 3004 3104 H19 aluminum coil strips are widely employed in the production of beverage cans. They boast exceptional deep-drawing capabilities and ductility, allowing them to seamlessly adapt to high-speed stamping processes on can body presses. Moreover, they exhibit a low earing rate after stretching, resulting in the formation of seamless can bodies. The temper H19 also provides them with sufficient strength, making them ideal materials for airtight beverage can bodies.
Chalco 3004 3104 aluminum coil strip specifications for can body
Typically, 3004 3104 H19 aluminum is supplied in the form of coil strips. If you require aluminum sheets or cut-to-length aluminum strips, please feel free to contact us for specific inquiries. Quick Quote
Chemical composition of 3004 3104 can body aluminum coil strips
Element
Chemical composition (%)
3004
3104
Si
0.3
0.6
Fe
0.7
0.8
Cu
0.25
0.05-0.25
Mn
1.3
0.8-1.4
Mg
-
0.8-1.3
Cr
-
-
Zn
0.25
0.25
Ti
-
0.1
Al
Reminder
Reminder
Physical properties of 3004 3104 can body aluminum coil strips
Alloy
Temper
Thickness/mm
Tensile Strength Rm/MPa
Elongation at Break A50mm (%)
Elongation at Break A100mm (%)
Earing Rate (%)
3004
H19
0.265-0.38
≥275
≥255
≥5
≥3
3104
≥290
≥270
Features of 3004 3104 can body aluminum coil strips
Excellent deep-drawing performance: with a 20% elongation rate, 3104 H19 aluminum coil strips are well-suited for the DI process (Drawing and Ironing) involved in can manufacturing.
Superior processability: thanks to their high ductility, 3004 3104 aluminum coil strips can easily undergo stretching, thinning, and other processing operations, reducing material consumption and bulk procurement costs.
Outstanding strength: the tensile strength of 3104 H19 aluminum coil strips reaches up to 275 MPa, while 3004 aluminum coil strips exhibit a balanced combination of ductility and rigidity, providing stable structural support for can sealing.
Corrosion resistance: the addition of magnesium and manganese elements in 3104 H19 aluminum coil strips enhances their oxidation and corrosion resistance, eliminating the need for pre-treatment of the inner and outer walls of aluminum cans. This makes them highly suitable for liquid beverage packaging, requiring only standard aluminum coatings/oils.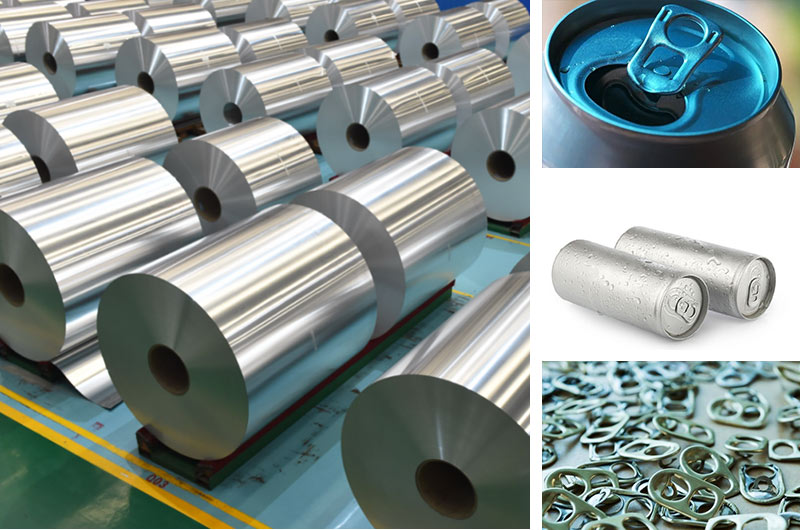 Application of 3004 3104 aluminum coil strips for can body
3004 3104 belong to the 3xxx series of Al-Mn alloys. They exhibit excellent deep-drawing properties, corrosion resistance, and processability, making them widely used in various applications such as lampshades, blinds, roofing materials, aluminum substrates for oxidation, and coated aluminum materials.
In the realm of metal packaging for beverage cans, they are primarily utilized for the production of soft drinks, beverage cans, beer cans, tea beverages, functional beverages, protein drinks, and more.
Chalco's best-selling aluminum materials for beverage cans
As is widely known, beverage cans consist of three integral components: the can body, can lid, and pull-tab ring. The can body is formed through high-speed stamping on deep-drawing presses, resulting in a seamless can body. The can lid is later attached through a curling process, facilitated by the excellent ductility of 3104 aluminum, ensuring a secure connection between the lid and the can body.
Currently, the most commonly used aluminum alloys for overall beverage can manufacturing are 3003-H14, 3104-H19, 5182-H48, and 5052-H48 aluminum can alloys. Their specific applications are outlined as follows: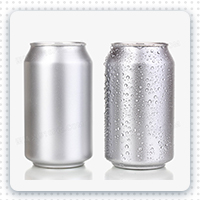 3004 3104 aluminum coil strips for can body
3004 3104 aluminum alloy coils are the primary materials used for can bodies. 3104 belongs to the Al-Mn alloys category. The addition of the main alloying element, manganese (Mn), enhances the mechanical properties of the alloy without compromising its corrosion resistance. The most commonly used 3104-H19 aluminum coil for can bodies offers exceptional deep-drawing capability and robust corrosion resistance.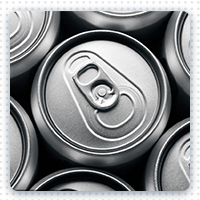 5052 5182 aluminum sheet coils for can lids
5052 5182 aluminum alloys are the most widely used materials for can lids. These 5xxx series aluminum-magnesium alloys offer excellent ductility and high strength, allowing easy production of various lid sizes. The 5052-H48 temper, with its moderate strength, can withstand the stresses of carbonated beverages and other gas metal packaging, making it an ideal material for lid production.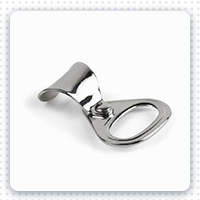 5182 aluminum sheet coils for can pull tabs
5182 aluminum alloy is the most representative material for pull-tab manufacturing. Classified under the 5xxx series of aluminum-magnesium rust-resistant alloys, 5182 aluminum sheets have a magnesium (Mg) content ranging from 4% to 5%. They exhibit excellent corrosion resistance and processability, along with high tensile strength, making them well-suited for aluminum pull-tab production with specific hardness requirements.
Supplier of 3004 3104 aluminum coil strips
Chalco is a large, modern aluminum processing enterprise in China, encompassing research, processing, and manufacturing. Our facilities include a flat ingot casting system, a 2560mm "1+4" hot rolling production line, single-stand and tandem cold rolling production lines, a 2300mm stretch leveling machine, a 2300mm slitting/vertical cutting machine, coating production lines, and more.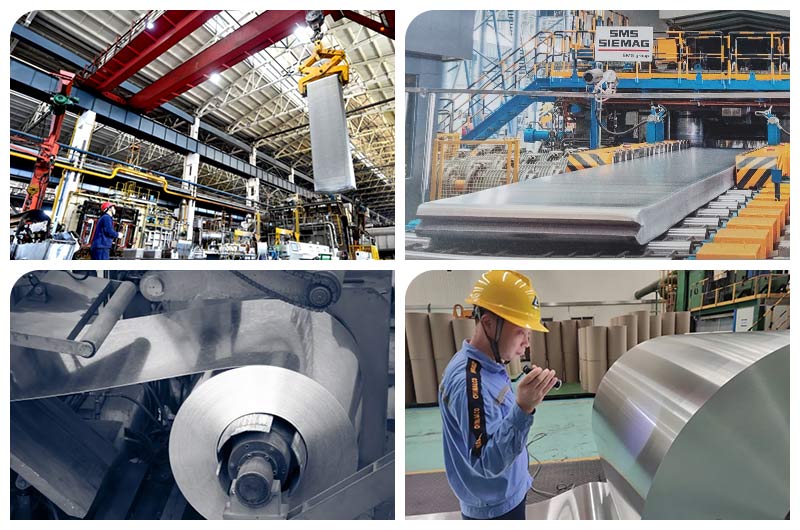 We offer a comprehensive range of 1-8 series aluminum plates, strips, and foils, with various specifications, high production capacity, ample inventory, competitive prices, and the flexibility to meet your personalized processing requirements. Our products are CE and ISO9001 certified, and we can customize them to meet various standards, such as JIS, EN, ASTM, and more, based on your specific needs. For more information, please feel free to contact us via email. Chalco looks forward to collaborating with you!
Are You Looking for an Aluminum Supplier?
If you need a professional aluminum supplier to provide you with high-quality, cost-effective aluminum, we will be your best choice.
Contact us Now
Exterior quality for 3004 3104 aluminum coil strips for can body
Surface Quality:Free from corrosion, cracks, inclusions, folds, peeling, as well as significant loose pine-branch patterns, abrasions, adhesions, black streaks, oil spots, etc.
Seamless Material:The strip should be free from any joints or splices.
Edge Quality:The edges should be neatly trimmed, free from any cracks, and without noticeable burrs.
Packaging requirements for 3004 3104 aluminum coil strips for can body
Compliance with GB/T3199 standards.
Export packaging on wooden pallets or in wooden crates.
Customization available according to customer preferences.
Size deviation for 3004 3104 aluminum coil strips for can body
| | |
| --- | --- |
| Tape Thickness/mm | 0.265-0.38 |
| 750≤Width≥1250 | +10 |
| 1250<Width≤2100 | +20 |