Why choose Chalco aviation 6063 aluminum profile?
Chalco is a professional manufacturer of aviation materials with AS9100 aviation certification and strictly adheres to the following AMS aviation standards.
Quality could full meet world wide aviation standard
BS H9 Alloy 6063
DTD 372B 6063 Bars
AMS 4156 6063-T6 Extrusions
Production and management comply with international aviation quality system certification
AS9100
OHSAS 18001
ISO14001
ISO 45001
ISO 9001
NADCAP HT
NADCAP NDT
IATP16949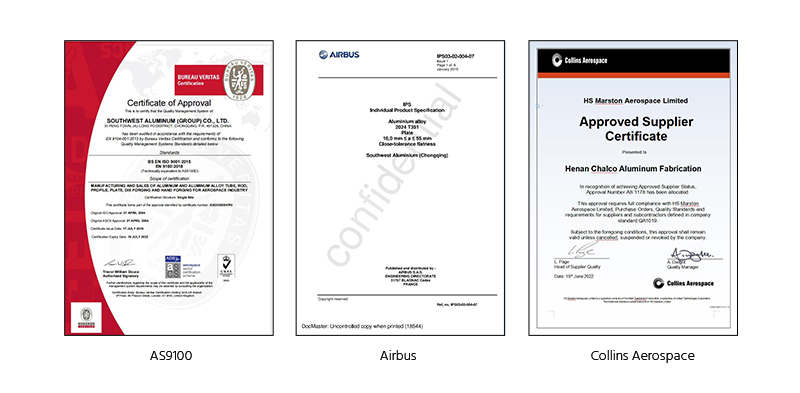 The specification of 6063 aerospace aluminum extrusions
| | |
| --- | --- |
| Temper | O, H111, T4, T5, T6, T66, T651, |
| Open Profile dimensions | Min 4mm×3mm, Max.850mm×50mm. |
| Closed profiles dimension | Min. 6.35mm×1mm, Max. 573mm×10mm. |
| Weight per meter | Min. 0.03kg/m, Max. 124kg/m |
| Profile length | Maximum 28m(standard 6000mm) |
| Standard | BS H9 Alloy 6063 DTD 372B 6063 Bars AMS 4156 6063-T6 Extrusions |
Chemical composition of 6063 aerospace aluminum profiles
Element
Composition %
Al
REM
Si
0.2-0.6
Fe
≤0.35
Cu
≤0.1
Mn
≤0.10
Mg
0.45-0.90
Cr
≤0.10
Ni
/
Zn
≤0.10
Ti
≤0.10
Note: EACH: ≤0.05; TOTAL: ≤0.15
Mechanical properties of 6063 aluminum extrusion aerospace
Temper
Dimensions /mm
Room temperature test result
Tension strength/MPa
Yield strength/MPa
Elongation/%
A50mm
A
Not less than
O/H111
All
120
65
18
T4
All
130
65
14
T5
All
175
130
8
T6
All
215
70
10
T66
All
245
200
10
What are the advantages of Chalco 6063 aerospace grade aluminum profile?
Lightweight and high-strength
6063 aviation aluminum profiles have the characteristics of lightweight and high-strength, with a weight of about one-third of that of ordinary steel, but their strength is quite good, which can meet the needs of various loads.
Strong corrosion resistance
6063 T6 aerospace aluminum profiles have good corrosion resistance and can be used in harsh environments for a long time without corrosion, oxidation, and other problems.
Good processability
6063-T4 aerospace aluminum profiles are easy to process, cut, and form, and can be processed and manufactured according to different needs to produce various shapes of aluminum alloy profiles.
Beautiful and durable
6063 aviation aluminum extrusions have a beautiful appearance, a flat and smooth surface, and are not susceptible to external damage, with a long service life.
Environmental protection
6063 T651 aluminum aircraft profiles have good environmental performance, which can be recycled to reduce resource waste, while not having a significant impact on the environment.
In summary, the advantages of extruded 6063 aluminum profiles include light weight, high strength, corrosion resistance, ease of processing, aesthetics, durability, and environmental protection. It is an excellent material.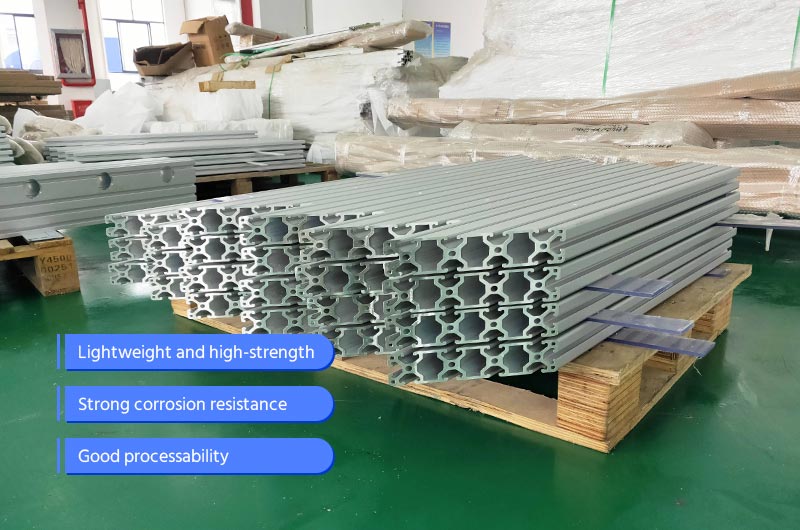 What are the precautions for purchasing 6063 T651 high strength aluminum profile?
Determine usage requirements
Before purchasing, you need to clarify your own usage requirements, such as the size, length, shape, thickness, and so on, in order to select profiles that meet your needs.
Confirmation of quality standards
Confirm whether the purchased 6063 aluminum aviation profiles meet relevant quality standards.
Observation of appearance
When purchasing, it is necessary to carefully observe the appearance of the profile to ensure that the surface of the profile is flat, smooth, and free of cracks, defects, and other issues.
Confirm price
Price is an important consideration when purchasing. It is necessary to compare the prices and quality of different suppliers and select profiles with higher cost performance.
Confirm the reputation of suppliers
Select regular and reputable suppliers to avoid purchasing fake or substandard products or unqualified products.
Pay attention to transportation safety
When purchasing, it is necessary to pay attention to the packaging and transportation safety of the profiles to ensure that the profiles will not be damaged or deformed during transportation.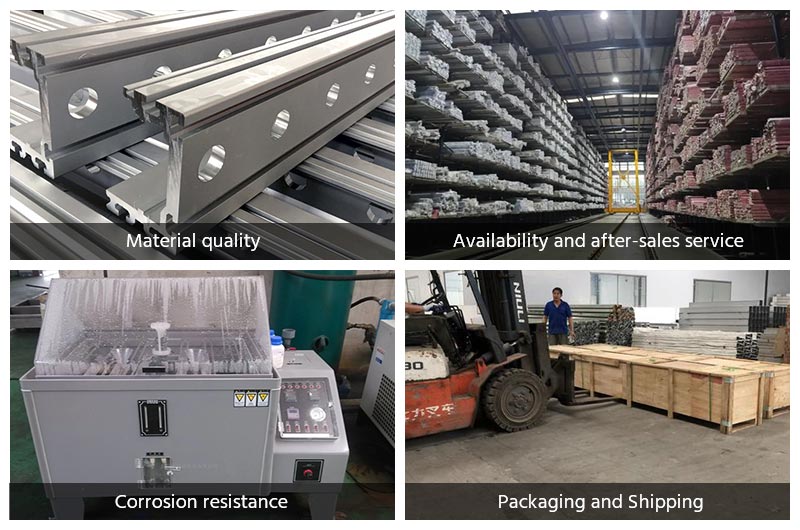 What are the applications of Chalco 6063 T6 aircraft grade aluminum profile?
Aircraft fuselage
6063 T651 aluminum profiles have high strength and lightweight characteristics, and are suitable for manufacturing structural components of aircraft fuselage.
Wing and bracket
The high strength and stiffness of 6063 T6 aluminum aircraft grade profiles make them suitable for manufacturing structural components such as aircraft wings and supports.
Interior trim
6063 T651 Extruded aluminium profiles have excellent surface treatment properties and can be used to manufacture aircraft interior trim components, such as seat brackets, luggage racks, etc.
Instrument and control system
The 6063 T651 aluminum extrusion aerospace has excellent electrical conductivity and is suitable for manufacturing supports and support structures for aircraft instrumentation and control systems.
In summary, aviation aluminum 6063 extrusions have a wide range of applications in aircraft, and can be used to manufacture structural components, interior trim, instrumentation, and control systems of aircraft.
At the same time, it has the advantages of lightweight, high strength, excellent surface treatment, and electrical conductivity, which can meet the high requirements of aircraft materials.