5454 aluminum extrusion profile is a high-strength aluminum alloy material, which has the characteristics of high strength, good toughness, strong heat resistance, and good corrosion resistance. It is widely used in automotive decoration and other parts.
Why choose Chalco Aluminum's 5454 H112 aluminum extrusion profile?
Chalco production capacity
Chalco Aluminum has aluminum and aluminum alloy profile extrusion, anodizing, and spraying production lines, and can customize various decorative aluminum profiles for automobiles.
Automotive IATF16949 standard
Chalco Aluminum has passed the requirements of the automotive IATF16949 standard audited by BSI (British Standards Institution), providing quality compliance for continuously expanding the automotive product market and achieving high-quality development.
Well-known brand material certifications
Serving Tesla, Ford, Shanghai Automobile, Weilai Automobile, BAIC New Energy, Changan Automobile and other famous new energy automobile manufacturers, confirmed the material certification relationship, and completed the parts of many automobile factories such as BAIC New Energy and Weilai Automobile Model car plate material certification.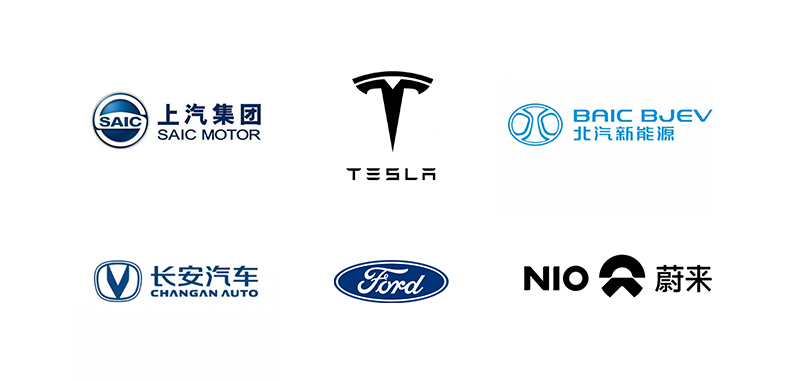 Specs of 5454 H112 aluminum extrusion profile
Open profile dimensions
Min 4mm×3mm,
Max.850mm×50mm.
Closed profiles dimension
Min. 6.35mm×1mm,
Max. 573mm×10mm.
Weight per meter
Min. 0.03kg/m,
Max. 124kg/m
Profile length
Maximum 28m (standard 6000mm)
Standard
GBT 33910-2017
Surface treatment
Anodizing;
electrophoretic painting;
powder coating;
liquid spraying
Chemical composition of 5454 alloy
| | |
| --- | --- |
| Element | Composition(%) |
| Si | 0.25 |
| Fe | 0.40 |
| Cu | 0.10 |
| Mn | 0.50-1.00 |
| Mg | 2.4-3.00 |
| Cr | 0.05-0.20 |
| Ni | - |
| Zn | 0.25 |
| Ti | 0.20 |
| Al | Remainder |
Mechanical property of 5454 H112 aluminum extrusion profile
Wall thickness(mm)
Mechanical property
Tension strength /MPa
Yield strength /MPa
Elongation/ %
Hardness / HV
≤25mm
180
80
14
60
Features of 5454 H112 aluminum extrusion profile
High strength: 5454 aluminum alloy is stronger than ordinary aluminum alloy, which can effectively improve the strength and rigidity of the car.
Lightweight: compared with traditional steel materials, 5454 aluminum profiles are lighter in weight, which can effectively reduce the overall weight of the car and improve fuel economy.
Good corrosion resistance: 5454 aluminum extrusion profile has excellent corrosion resistance, and can maintain its appearance and performance for a long time in harsh environments.
Good weldability: 5454 aluminum profiles are easy to weld, and can be processed and assembled conveniently.
Good surface treatment performance: 5454 aluminum extrusion has good surface treatment performance, and can be subjected to various surface treatments, such as spraying, anodizing, etc., to achieve different aesthetic effects and use requirements.
In general, 5454 automotive aluminum profiles have excellent properties such as high strength, light weight, corrosion resistance, and easy processing, so they are widely used in modern automobile manufacturing.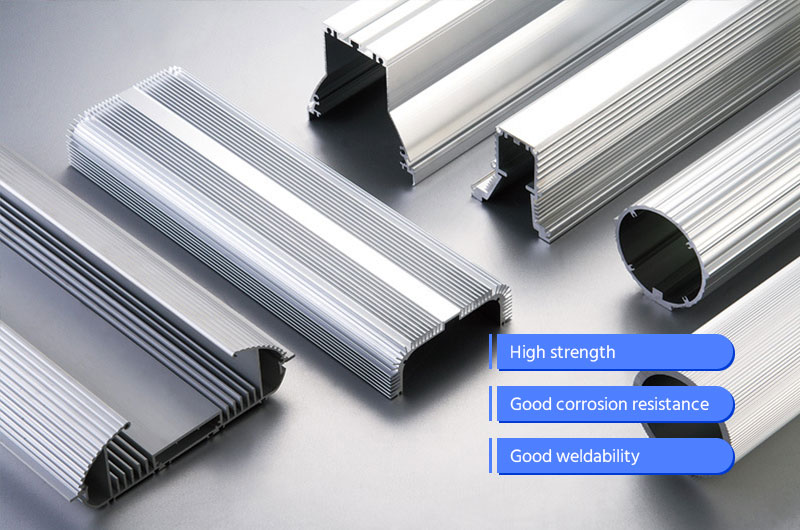 Uses of 5454 H112 aluminum extrusion profile
5454 automotive aluminum profiles are mainly used in the manufacture of automotive decorative parts and accessories, such as:
Windshield frames
Door and window frames
Door trim panels
Luggage racks
Seat slide rails
Sliding door guide rails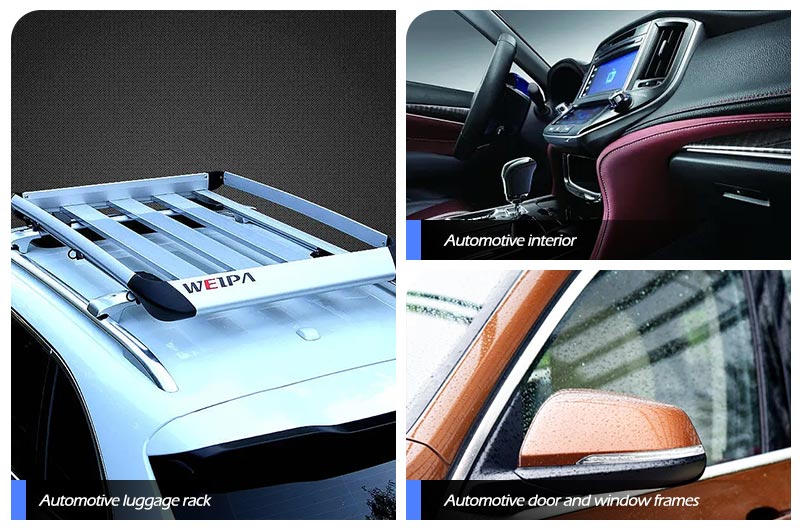 What precautions should be taken when purchasing 5454 aluminum extrusion profile?
Understand the specifications and requirements of profiles: before purchasing, you need to understand the specifications and requirements of the profiles you need, including length, width, thickness, strength and other parameters, to ensure that the profiles meet your needs.
Choose a regular manufacturer: choose a reputable and regular manufacturer to ensure product quality and after-sales service.
Check the surface and internal quality of profiles: when purchasing profiles, you need to check their surface and internal quality to ensure that there are no quality problems such as cracks, pores, and inclusions.
Pay attention to protecting the surface of the profile: the surface of the 5454 aluminum profile is vulnerable to corrosion and scratches, and it is necessary to protect the surface during storage, transportation and processing.
Consult a professional: if you are not sure how to choose a profile or how to process a profile, you can consult a professional engineer or technician for professional advice and help.
In general, when purchasing 5454 automotive aluminum extrusions, you need to pay attention to product quality, specification requirements, and processing requirements to ensure high-quality products that meet your needs.