Large diameter aluminum pipes (or tubes) are most suitable for general structural pipelines and mechanical structural pipelines, including pipelines that transport fluids such as water, oil, and gas. It can also be applied in fields such as aerospace, construction, and machine manufacturing.
Due to different uses, the size of large-diameter aluminum tube pipes also varies. And the ability to produce large size products has become a key indicator for measuring the capacity of an aluminum company.
How large can Chalco large diameter tube pipe be?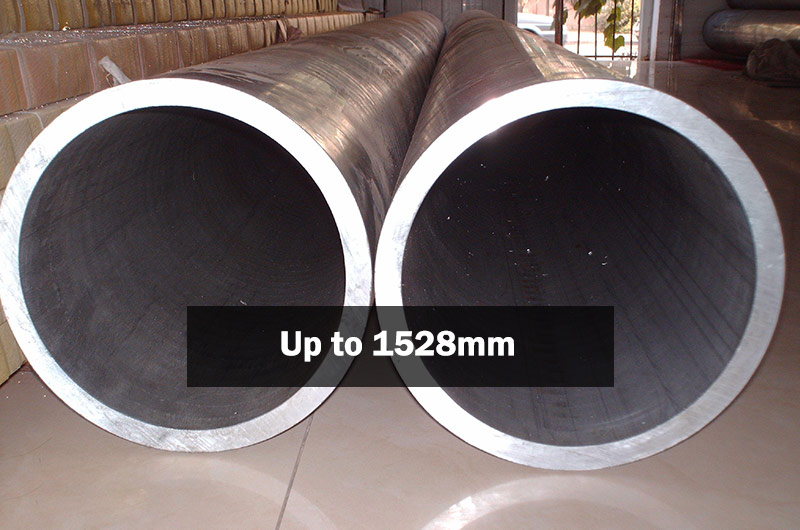 Chalco is currently the first aluminum manufacturer to use the spiral welding manufacturing technique. The maximum outer diameter for large diameter aluminum pipes can reach 1528mm; Forged aluminum pipes can reach a maximum of 1000mm; Hot selling large diameter aluminum pipes of 100-800mm are available.
Alloy
1050 1060 2024 3003 5052 5083 5754 6061 6063 7075 8011
Temper
O F H14 H16 H18 H32 H111 H112 T5 T6 T351 T3511 etc.
Spiral welded circular pipe
Max. outer diameter 1580mm
Wall thickness 14mm
Forged aluminum round tube pipe
Outer diameter 200-1000mm
Wall thickness 20-100mm
Extruded aluminum round tube pipe
Outer diameter 6-500mm
Wall thickness 0.5-50mm
Extruded aluminum square tube pipe
10*10-300*300mm
Wall thickness 1-10mm
Seamless circular tube pipe
Outer diameter 90-300mm
Wall thickness 5-20mm
Cold drawn round tube pipe
Outer diameter 1-20mm
Wall thickness 0.1-0.5mm
Surface treatment
Grinding surface;
Anodized surface;
Polished surface;
Powder coated surface;
Colored anodized surface.
Chalco Large Diameter Aluminum Pipe Tube Tolerance Table
Plus
Mimus
OD
0.003"
0.003"
ID
0.002"
0.002"
Wall
0.002"
0.002"
More large-sized products in Chalco
Ultra thick aluminum block: 340-620mm (slab);
Ultra wide aluminum plate coil: 950-2150mm;
Ultra large diameter aluminum bar: maximum 1350mm billet bar;
Large diameter aluminum tube: hot selling Φ100-800mm; largest can be Φ1582mm
Spiral welding aluminum large diameter tube pipe: Φ1582mm
Super large diameter forged ring: with an outer diameter of up to 10m.
Production capacity of Chalco large diameter aluminum tube pipe
Production capacity guarantee: Chalco has a complete production line for melting, rolling, forging, extrusion, as well as the technologically advanced low-temperature aluminum alloy spiral welding production line, ensuring diversified production capacity and specifications of aluminum pipes.
Quality assurance: advanced production lines and technologies, as well as strict quality inspection systems for pressure pipeline components, ensure the quality and performance of each pipeline, making your project safer and more reliable.
Certification system: Chalco has quality system certifications such as ISO 9001, GJB 9001, AS9100, TS16949, and Nadcap (Non Destructive/Heat/Materials Testing) certificates.
Cooperative partners: Chalco large-diameter aluminum pipes play an important role in many projects such as submarine oil and gas pipelines, international space stations, high-speed Railway track supports and ocean engineering.
Chalco hot selling large diameter aluminum tube pipe products
Property
Large diameter spiral welded pipe products
Other aluminum tube performance references table
5052
5754
5083
5A05
2024
3003
6061
6063
7075
Elastic Modulus GPa
68
68
68
-
71
70
69
68
70
Elongation at Break %
1.1-22
2.0-19
1.1-17
-
4.0-16
1.1-28
3.4-20
7.3-21
Shear Strength GPa
120-180
120-190
170-220
-
130-320
68-130
84-210
70-190
150-340
Ultimate Tensile Strength Rm/MPa
170-215
190-240
275-350
270-350
200-540
110-240
130-410
110-300
240-590
Yield Tensile Strength Rp0.2/MPa
65
80
125
150
100-490
40-210
76-370
49-270
120-510
Thermal Conductivity W/m-K
140
130
120
-
120
180
170
190-220
130
Electrical Conductivity Equal Volume IACS
35%
33%
29%
-
30%
44%
43%
49-58%
33%
Electrical Conductivity: Equal Weight IACS
120%
110%
96%
-
92%
140%
140%
160-190%
98%
Large diameter spiral welded aluminum tube pipe
The maximum diameter of large diameter spiral welded pipes can reach 1580mm. Advanced low-temperature spiral welding production technology is used to weld narrow aluminum plates and strips into large diameter aluminum circular pipes through spiral welding. Flexible size, customizable according to user drawings.
The pressure of Chalco large-diameter spiral welding is designed to be 1.0MPa through the pipeline water injection pressure design of experiments. When the pressure reaches 5.1MPa, the welding seam is intact after blasting from the side of the middle section of the pipeline.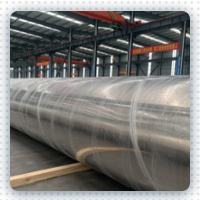 Alloy: 5052 5754 5083 5A05 Temper: O H112
High strength, good stress, and its circumferential stress is twice the axial stress.
Spiral welded pipes can produce welded pipes with larger diameters using narrower strip materials.
Good formability, with a straightness tolerance of no more than 1mm/m and no more than 0.5 ‰ of the length of the welded pipe.
Spiral welded pipes can theoretically be infinitely extended, with a typical cutting length of 12-18m.
Nominal pressure PN≤1.0 MPa
Nominal diameter DN
300
350
400
450
500
600
700
800
900
1000
1200
1300
1400
1500
OD
312
362
412
466
516
630
720
820
920
1020
1224
1324
1328
1528
WT δ
6
6
6
8
8
8
8
10
10
12
12
12
14
14
Theoretical weight kg
187
215
245.2
372.7
413.4
499.2
571.8
800
912
1214
1480
1573
1974
2117
The length of welded pipes in this table is 12000 mm The size of aluminum spiral welded pipe can be customized according to user drawings, with a customized unit of mm
Forged large diameter aluminum pipe tube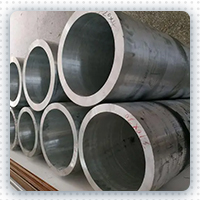 Alloy:conventional hot selling alloys Temper:T5 T6 T651 etc.
The maximum diameter can reach 1000mm;
Good size control;
Excellent mechanical performance.
Extruded aluminum round/square tubes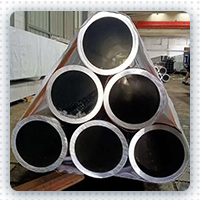 Alloy:conventional hot selling alloys Temper: O F H14 H16 H18 T5 T6 T651 etc.
Maximum diameter 500mm;
Excellent surface quality;
Good processing performance;
Seamless aluminum round pipe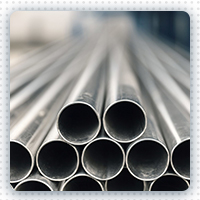 Alloy:2011 2024 3003 5052 6061 6063 7075 etc.
Maximum diameter 300mm;
Excellent sealing performance and pressure performance
High strength and rigidity;
Good corrosion resistance and thermal conductivity.
Chalco large diameter aluminum pipe special applications
Aluminum is the second largest metal used after steel, partly due to its versatility and efficiency. Aluminum provides strong structural support for machined parts and building materials without adding extra weight to the product. This makes large-diameter aluminum pipes an irreplaceable material in some fields.
Large diameter aluminum pipe for liquid storage and transportation
Large diameter aluminum pipes can be used in liquid storage and transportation systems, such as tanks, pipelines, and pipelines. Due to the lightweight and excellent corrosion resistance of aluminum, large diameter aluminum pipes are widely used in the chemical, petrochemical, and energy industries.
Large diameter aluminum tube pipes for wind energy industry
Large diameter aluminum tubes can be used for wind turbine structures and components in the wind energy industry. Their lightweight and excellent mechanical properties make them an ideal choice for manufacturing components such as wind turbine towers, blade masts, etc.
Large diameter aluminum tube pipes for ship and ocean engineering
The application of large-diameter aluminum pipes in ships and marine engineering is also common. For example, they are used for manufacturing large ship structures, offshore platforms, dock facilities, and liquid pipelines.
Large diameter aluminum tube pipes for oil and gas industry
Large diameter aluminum pipes can be used in oil wells and pipeline systems in the oil and gas industry. Their corrosion resistance, high pressure resistance, and lightweight characteristics make them a suitable choice for deep water and offshore oil and gas extraction.
Large diameter aluminum tube pipes for nuclear energy industry
In the nuclear energy industry, large-diameter aluminum tubes can be used in the cooling system of nuclear reactors and the manufacture of nuclear fuel elements. Their high thermal conductivity and radiation resistance make them important materials in nuclear energy applications.
Large diameter aluminum tube pipes for aviation international space station
Large diameter aluminum tubes are used to support various loads and equipment on space stations and spacecraft, supporting structural components such as bulkheads, floors, and ceilings, ensuring stability and safety inside the cabin. It can also be used in thermal control systems in space stations to transmit coolant or heat transfer media.