The main applications of aluminum in kitchens include aluminum profiles, aluminum foil, aluminum sheet coil, etc. Aluminum profiles are commonly used for aluminum cabinets; Aluminum foil is commonly used for food packaging and containers; Aluminum sheet coils are often used for kitchen appliances, such as the interior partition of refrigerators and range hood exhaust ducts. Chalco, a professional aluminum product manufacturer and distributor, meets the needs of different kitchenware manufacturers.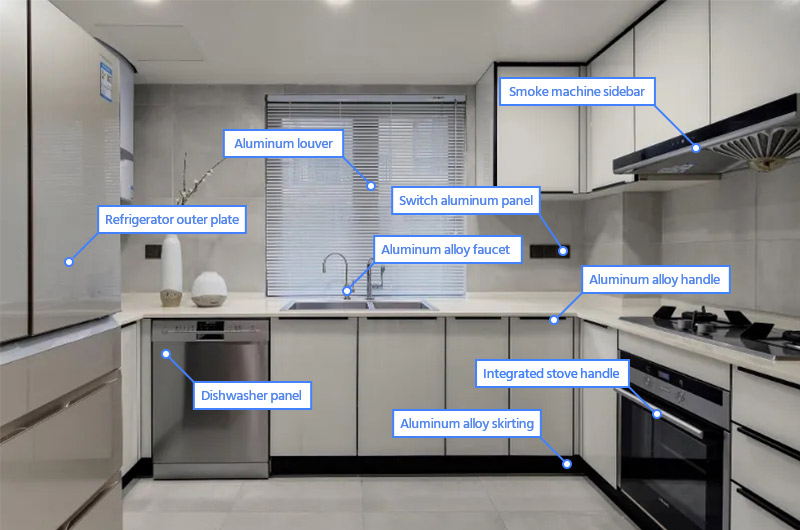 Chalco aluminum profiles for cabinet
Aluminum kitchen cabinets are made of aluminum, from cabinet doors or front panels to various cabinet components such as backboards, cabinets, drawers, and shelves. Chalco provides high-quality aluminum materials that can meet the different requirements of various sections, and have the ability of die sinking according to customer requirements.
Click【specification table】to check the detailed parameter.
Chalco aluminum foil and circle for food container and cookware
Chalco produces high-quality aluminum foils 3003, 3104, 8011, 8079, 8006, 1235, 5005, 5052, 1100 etc. as raw materials for food containers and cookware. The quality meets the aluminum foil production standards such as ASTM B209, EN573-1, EN 546, ISO 209-1, GB/T 3198, GB/T 3190, GB/T 3880.1-2006 and the FDA SGS certification for food and drugs.
Click【specification table】to check the detailed parameter.
Chalco aluminum plate and coil for kitchen appliances
Aluminum strip products are not only used in cabinet panels, but also widely used in lining and partitions of kitchen appliances. Chalco high-quality embossed aluminum panels are widely used in refrigerator partitions and cooling systems, and Chalco aluminum coils are widely used in various kitchen air duct systems.
Click【specification table】to check the detailed parameter.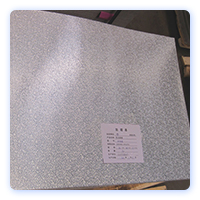 Anodized embossed aluminum plate for refrigerators
Alloy: 1060, 1070 W: 400-1000mm; T: 0.2mm-0.8mm; L: 400-1000mm; Provide anodized or pre-painted, stucco surface treatment. Anodized embossed aluminum panels are used for internal and external decoration of refrigerator and cooler systems.Quick Quote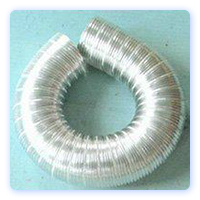 Aluminum coil for range hood air duct
Alloy: 8011 O; The aluminum coil thickness range 0.09-0.18mm; widely used in household kitchen range hoods, forced exhaust gas water heaters, and hotel kitchen range systems.Quick Quote
Why aluminum has become the preferred material for kitchen
Aluminum has sufficient elasticity to cope with dampness and high temperatures in the kitchen. Aluminum kitchen cabinets will not easily deform or break, making them more sturdy and durable.
Rust prevention and waterproof properties effectively prevent problems such as warping of wooden cabinets in aluminum cabinets, while maintaining surface glossiness.
The high barrier, antioxidant, and non porous properties of aluminum can prevent pests and bacteria, making it suitable for cabinets and various food packaging.
Aluminum foil has high mechanical strength, is easy to process, has good heat sealing performance, and has strong resistance to impact and puncture.
Aluminum foil has strong adaptability and can adapt to various environments for storage or secondary processing of food.
Chalco kitchen aluminum products production capacity
Chalco provides a complete range of kitchen aluminum. Our aluminum profile, aluminum foil aluminum plate coil can be used for aluminum kitchen cabinet, aluminum tableware, aluminum cookware, etc. Various kitchen aluminum materials can be provided with standard and customized specifications according to customer needs.
Chalco aluminum profiles have machines with capacities of 2200, 1800, 1350, 1100, 900, 600, and 550 tons, equipped with PLC control systems; 8 extrusion production lines with a total production capacity of 25.000 tons per year; The processing length can reach 6m, and the minimum wall thickness is 0.6mm.
Chalco is equipped with the complete aluminum foil production lines such as aluminum foil rolling mill, winding machine, thick and thin shear, thin foil shear, roll grinder, annealing furnace, etc. Various specifications of aluminum foil can be produced with a thickness of 0.005-0.2mm and a width of 20-1970mm. The high-performance devices such as automatic aluminum foil surface quality testing and vacuum testing can make the products 'zero defects' when deliver to our clients.
Chalco has 8 melting and casting production lines, as well as '1+4' hot rolling production lines and supporting equipment. Can efficiently produce high-quality aluminum sheet coils, with a maximum width of 2650mm. Chalco plate products have high dimensional accuracy and excellent shape. It also has online testing equipment such as an Alscan hydrogen analyzer and slag analyzer.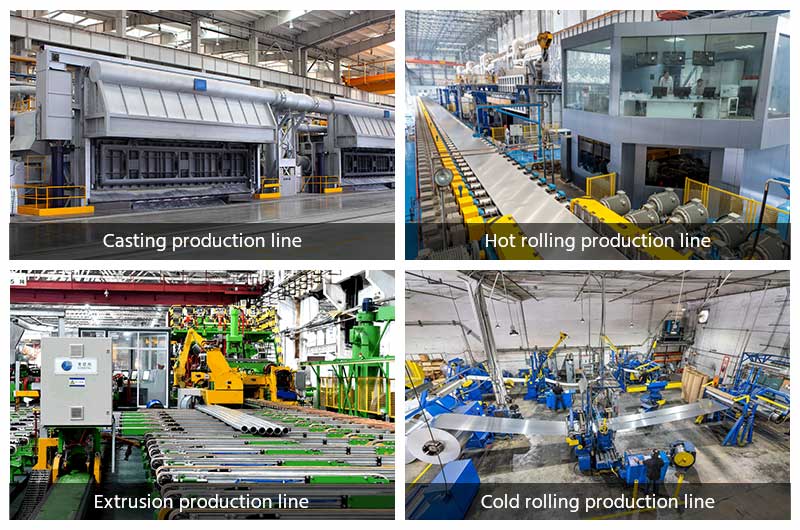 Specification of Chalco aluminum products in kitchen
Specification of Chalco aluminum profiles for cabinet
| | |
| --- | --- |
| Alloy | 6000 series aluminum alloy, 6063 6061, etc. |
| Temper | T4 T5 T6 etc. |
| Length | 5.8M or customization |
| Thickness | 0.4mm-20mm or customization |
| Color | Silver, champagne, bronze, gold, black, sand coated, anodized acid-base or customized. |
| Surface treatment | Polishing, anodizing, electrophoresis, powder spraying, wood color, fluorocarbon coating, polishing, wire drawing, etc. |
| Film thickness | Anodic oxide film 8-25 μ, Powder spraying film 40-120 μ, Electrophoretic film 12-25 μ |
| Packaging details | The internal packaging has a protective film to protect the surface of each profile; The external packaging is wrapped with heat shrink film and waterproof kraft paper |
| Service life | 12-15 years of anodizing treatment; Powder coating 18-20 years |
Specification of Chalco aluminum foil and circle for food container and cookware
| | |
| --- | --- |
| Alloy | 3003 3005 8006 8011 |
| Temper | O |
| Thickness and tolerance | 0.008mm(8micron) - 0.2mm(40micron) (tolerance: ±5%) |
| Width and tolerance | 120- 1500 mm ((tolerance: ±1.0mm) |
| Surface treatment | Single sided, double-sided, color coated, etc. |
| Weight of the coil reel | 100-300kg |
| Inner diameter | 3 inches or 6 inches |
| Surface quality | no black spots, lines, creases, wrinkles, etc. |
Specification of Chalco aluminum plate and coil for kitchen appliances
| | |
| --- | --- |
| Hot selling alloy | 1050, 1060, 1070, 1100, 3003, 3004, 8011, etc. |
| Width | 500-2650mm |
| Length | 1000-16500 or coil |
| Thickness of the aluminum plate | 4.5-100mm |
| Thickness of the aluminum coil | 02.-8mm |
| Features of the aluminum plate | Smooth, with good surface finish, weather resistance, corrosion resistance, and UV resistance |
| Processing pf the aluminum plate coil | Embossing, stamping, color coating, etc. |
| Surface coatings | PE, PVDF, HDP, FEVE, etc., with customizable colors; Single- or double-sided coating can be applied according to customer needs. Standard thickness 18-25 microns, maximum 60 microns and customized |
| Packaging | Export airworthiness packaging Waterproof paper+anti polymer film+steel plate cover, with steel edge protectors and sufficient steel strips. More packaging details can be customized according to customer requirements |
| Standard | ASTM B209 EN485 GB/T33227 GB/T3880 etc. |