5052 aluminum metal sheet is AL Mg alloy aluminum plate, and magnesium is the main alloy element in 5052 alloy aluminum plate. It is the most widely used rust proof aluminum, especially in the construction industry. It is the most promising alloy.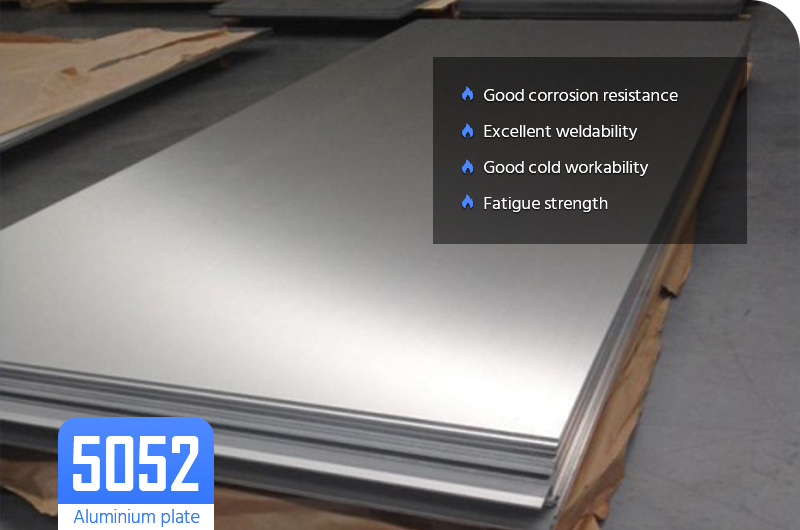 5052 aluminum plate has good corrosion resistance, good weldability, good cold workability, high strength and especially high fatigue strength. 5052 aluminum plate is used to manufacture aircraft fuel tank, oil pipe, and sheet metal parts of traffic vehicles and ships, instruments, street lamp brackets and rivets, hardware products, electrical enclosures, etc.
Chemical composition of 5052 aluminium plate
| | |
| --- | --- |
| Element | Composition % |
| Al | REM |
| Si | ≤0.25 |
| Cu | ≤0.10 |
| Mg | 2.2 - 2.8 |
| Zn | ≤0.10 |
| Mn | ≤0.10 |
| Cr | 0.15 - 0.35 |
| Fe | ≤0.40 |
| Single | ≤0.05 |
| Total | ≤0.15 |
Mechanical properties of 5052 alloy aluminum plate
| | |
| --- | --- |
| Tensile strength(σb ) | 170 - 305MPa |
| Yield strength σ.2 (MPa) | ≥90 |
| Elastic modulus(E) | 69.3 - 70.7Gpa |
| Annealing temperature | 345℃ |
| Welding electrode model | 5052 aluminum plate can be welded with ER5356 electrode, and the mechanical properties of 5052 aluminum metal plate can be met after welding |
Specification of chalco aluminum 5052 aluminum sheets
| | |
| --- | --- |
| Alloy | 5052 |
| Temper | O, H111, H112, H12, H14, H16, H18, H32, H34, H36, H38 |
| Thickness | 0.2 mm - 600mm |
| Width | 1250 - 2650mm |
| Length | 500 - 16000 mm |
| Surface | Polishing, mill finishsurface, paper clamping, singlefilm protect, double film protect |
| Standrad | National standard, American standard, European standard, Russian standard, Japanese standard, etc |
Main features of chalco aluminum 5052 aluminum metals plate
Clean and tidy surface and good flatness of products.
Excellent anodizing quality and excellent mechanical performance.
The strength is higher than that of Series 1 and 3 aluminum plates, belonging to medium and high strength aluminum alloy, with good fatigue and welding performance.
The best welding characteristics of all aluminum alloys with high tensile strength and elongation.
Good formability and corrosion resistance during processing.
It can cover the aluminum surface and provide good packaging.
The alloy has good plasticity in hot process. The forging and die forging temperature is 420 - 475 ° C, and the hot deformation with a deformation rate of 80% is carried out within this temperature range.
Its cold stamping performance is related to the alloy temper. The cold stamping performance of annealed O temper is good, followed by H32 and H34 temper, and H36/H38 temper is not good.
During processing, appropriate manganese alloy and magnesium alloy are added, which can resist the corrosion of external environment and is suitable for use in outdoor, humid and marine environments.
Compared with ordinary aluminum plates, 5052 anti rust aluminum plates have a longer service life.
The hot selling custom 5052 aluminum plate products of chalco
5052 aluminum plates are generally delivered in three types: F, O and H.
The processing thickness can reach 0.2 - 600mm and can be customized according to customer needs.
5052 H32 aluminum plate
5052 H32 aluminum sheet has high plasticity and good weldability, and has good plasticity when semi cold work hardening.
Application fields: Automobile engine outer plate, bus trunk plate, bus anti-skid decorative plate, automobile fuel tank aluminum plate, etc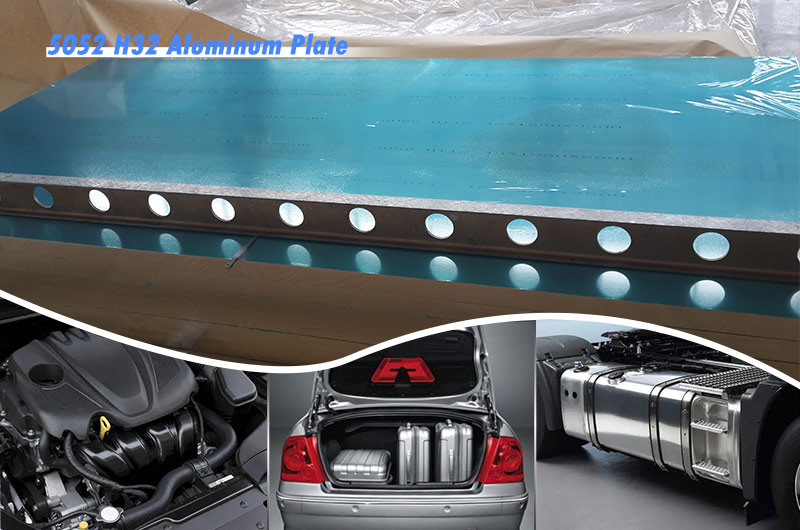 5052 H34 aluminum plate
5052 H34 aluminum sheet has good formability and corrosion resistance.
Application fields: Light special aluminum for automobile roof, automobile fuel tank materials, automobile parts, etc.
5052 H24 aluminum plate
5052-H24 aluminum sheet has soft and hard, easy to stretch and oxidize, high plasticity and corrosion resistance.
Application field: Mainly used for stamping parts, high-end decoration, etc.
5052 aluminum sheet
The thickness is between 0.2 - 6mm. It is mainly used for automobile aluminum alloy, 3C products, computer brackets, high-end curtain wall panels, high-end oxidation materials, buildings, louvers, trolley boxes, aluminum furniture, household appliances, and refrigerator linings.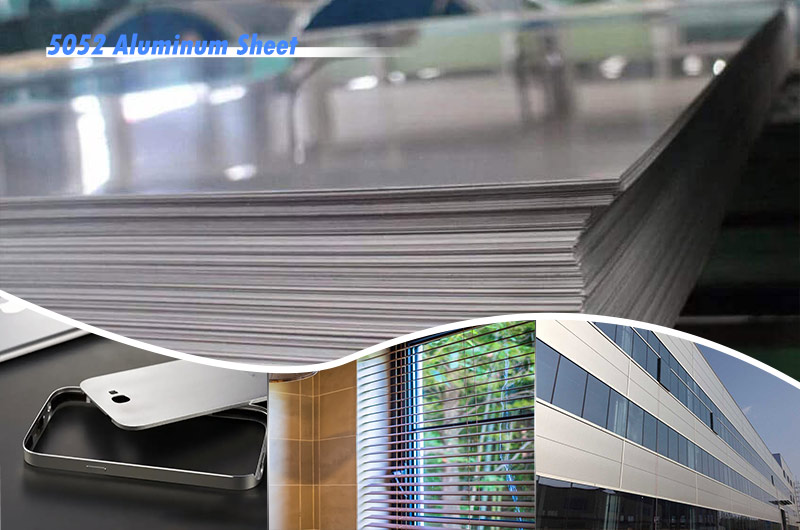 5052 thick aluminum plate
The thickness of 6.0 - 600mm is called thick plate, which is mainly used for silos, GIS shells, yachts, gas tanks, mask machines, mask machines and precision machining;
Price of 5052 aluminum plate metal
FOB price of 5052 aluminum sheet metal = SMM A00 aluminum ingot price on the day of inquiry+processing fee/exchange rate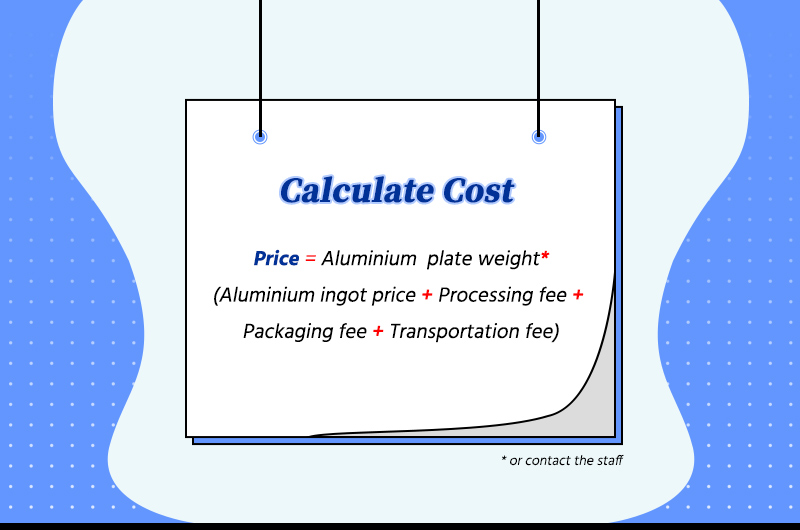 Notes: Aluminum ingot price is SMM A00 aluminum ingot price
FOB price can be USD price, Euro price, or RMB price according to customer requirements.
We can customize according to requirements, but also have stock for small or urgent customers to choose.
5052 aluminum plate packaging and transportation
The products are packed in export wooden boxes or wooden pallets, fumigated wooden tray with fumigation certificate.
During transportation, it is not allowed to mix aluminum plate with active chemical products and wet materials. The carriage and cabin should be kept in a dry, clean and pollution-free condition.
Aluminum plates are generally shipped in closed carriages or warehouses, and ultra-long plates or gondola cars in special cases. The waterproof cloth shall be tightly covered and tied to ensure that water, rain and snow will not enter the packaging box and aluminum products.
Aluminum plates are generally stored in the warehouse during transshipment. If it needs to be stored in the open air under special circumstances, it must be tightly covered and tied with rainproof cloth. At the same time, the bottom aluminum plate shall be padded not less than 100mm.
During transportation, moisture-proof packaging measures shall also be taken to avoid water ingress into the aluminum plate packaging. In the process of loading and unloading, collision shall be avoided and aluminum plates shall be safely transported to the user's warehouse.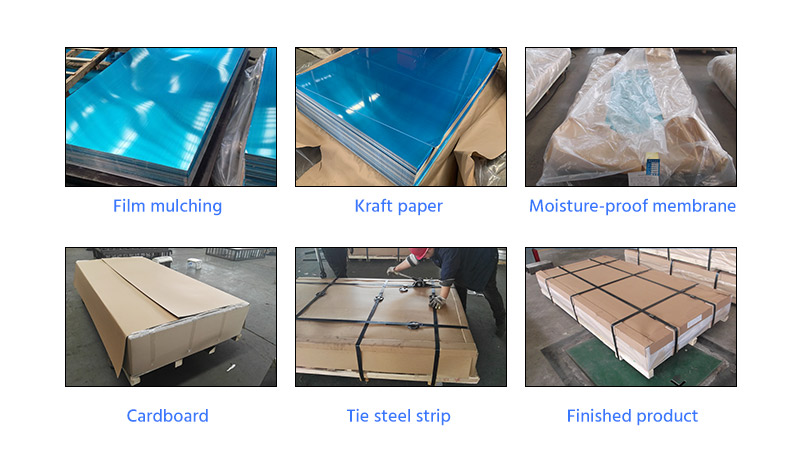 Chalco 5052 aluminum sheet materials supplier
Chalco aluminum is a professional aluminum plate manufacturer with professional R&D technical team, complete product specifications, guaranteed quality, affordable price and customized support. Customers who choose Chalco 5052 aluminum plate will have no worries in the future. For more details, please send our email to discuss. Chalco aluminum looks forward to cooperating with you!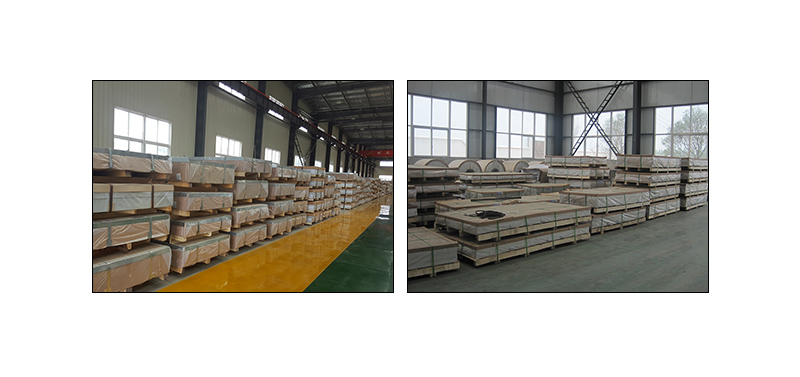 5052 Aluminum Sheet Inventory ListQuick Quote
| | | | | |
| --- | --- | --- | --- | --- |
| Alloy | Temper | Thickness (mm) | Width (mm) | Length (mm) |
| 5052 | H112 | 70 | 1500 | 3000 |
| 5052 | H112 | 75 | 1500 | 3000 |
| 5052 | H112 | 80 | 1500 | 4000 |
| 5052 | H32 | 3.95 | 1500 | 3000 |
| 5052 | H32 | 4 | 1250 | 2500 |
| 5052 | H32 | 4 | 1500 | 3000 |