3003 aluminum and aluminum alloy drawing (rolling) seamless pipe has good thermal conductivity and electrical conductivity, good corrosion resistance, good forming and bending performance, etc., and can be applied to many applications that require high strength, corrosion resistance and light weight, such as automotive cooling systems, heat exchangers, hydraulic pipes for aerospace vehicles, fuel transmission pipes and cooling systems, etc.
Why choose Chalco 3003 aluminum and aluminum alloy drawn (rolled) seamless tubes
Chalco Aluminum can provide high-quality 3003 aluminum and aluminum alloy drawn (rolled) seamless pipes, as well as high-quality technical services in the market, and has a profound knowledge base on how to support customers to meet future challenges.
Quality could full meet 3003 Aluminum and aluminum alloys cold drawn seamless tubes standard GB/T 6893-2010, AMS 4067, WW-T-700/2 etc.
3003 aluminum and aluminum alloy drawing (rolling) seamless pipe customer reference
Tesla, Ford, Shanghai Automobile, Weilai Automobile, Beiqi New Energy, Changan Automobile and other famous new energy automobile manufacturers.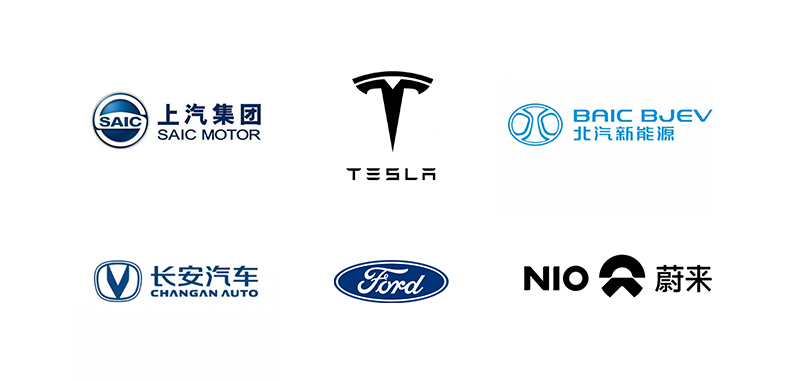 The specification introduction of 3003 aluminum and aluminum alloy drawing (rolling) seamless pipe
Alloy
Temper
Specs unit: mm
OD
Wall thickness
Length
3003
O, H14
10-120
0.5-25
1000-40000
The chemical composition of 3003 aluminum cold drawn seamless tubing
| | |
| --- | --- |
| Element | Composition (%) |
| Si | 0.60 |
| Fe | 0.70 |
| Cu | 0.05-0.20 |
| Mn | 1.0-1.50 |
| Mg | - |
| Cr | - |
| Ni | - |
| Zn | 0.10 |
| Ti | - |
| Al | Remainder |
The mechanical properties of aluminium 3003 seamless tubing
Alloy
Temper
Wall thickness mm
Longitudinal tensile mechanical properties at room temperature
Tension strength Rm N/mm²
Yield strength R p0.2 N/mm²
Elongation after break/%
Full section specimen
other samples
A50 mm
A50 mm
Aa
Not less than
3003
O
All
95-130
35
-
20
25
H14
All
130-165
110
-
4
6
Characteristics of 3003 aluminium drawn tubing
Excellent corrosion resistance
3003 aluminum and aluminum alloys have good corrosion resistance and can be used in many corrosive environments for a long time.
Lightweight high strength
Seamless Aluminium 3003 Tubing have a low density, and they are relatively light materials compared to other metals. However, despite their light weight, they still have good strength and rigidity and are suitable for applications requiring high strength but low weight.
Ease of processing
3003 Aluminium Drawn Tubing are easy to process and form, including drawing and rolling to make seamless tubes. This material can be obtained to the desired size and shape by various processing methods.
Good thermal conductivity
Aluminum has good thermal conductivity, which makes seamless tubes made of 3003 aluminum and aluminum alloys can conduct heat effectively, and is suitable for applications that require rapid heat transfer, such as heat exchangers and cooling systems.
Solderability
Aluminium 3003 Seamless Tubing have good weldability, and can be connected by various common welding methods, such as TIG welding, MIG welding and resistance welding.
Good plasticity
3003 Aluminum Cold Drawn Seamless Tubing have good plasticity and can be easily cold and hot processed, such as bending, pressing and stretching, to meet the needs of different shapes and sizes.
Excellent electrical conductivity
Aluminum has good electrical conductivity, making seamless pipes made of 3003 aluminum and aluminum alloys suitable for applications that require good electrical conductivity, such as wires and cables, electronic equipment, and electrical conductors.
High recycling value
Aluminum is a recyclable material, and seamless pipes made of 3003 aluminum and aluminum alloys can be recycled and reused, helping to reduce resource consumption and environmental impact.
Small range of deviation
The 3003 aluminum and aluminum alloy drawn (rolled) seamless tubes produced by Chalco have a small deviation range, which can meet customers' requirements for seamless tube tolerances.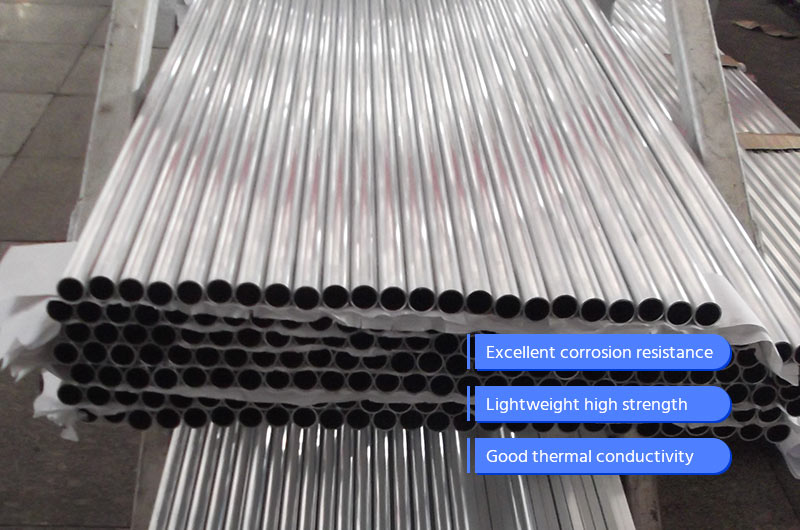 Items for purchasing seamless aluminium 3003 tubing
Material specifications: determine required pipe diameters, wall thicknesses, lengths, and other dimensional specifications to ensure your specific needs are met.
Surface treatment: find out if seamless pipes require surface treatments such as anodizing, painting, powder coating, etc. to increase the pipe's corrosion resistance, aesthetics, or other characteristics.
Quality certification: ensure that the seamless pipe provided by the supplier complies with relevant quality certification standards, such as ISO certification, ASTM standards, etc. This helps ensure reliability in product quality and performance.
Supplier reputation and service: select suppliers with good reputation and experience to ensure that they can provide high-quality products and excellent customer service. Check out supplier testimonials and references to understand their business capabilities and reliability.
Prices and delivery times: conduct market research to compare prices and delivery times of different suppliers. Make sure that the selected supplier offers products with reasonable prices and reasonable lead times.
Technical support: find out whether the supplier provides technical support and consulting services, so that you can get the necessary support and guidance during the purchase, installation and use.
Quality control: understand the supplier's quality control measures and processes to ensure that products comply with relevant standards and specifications. Suppliers may be required to provide quality certification documents and test reports to verify product quality and performance.
Application field: find out whether the supplier has the experience and expertise to provide 3003 aluminum and aluminum alloy drawn seamless tubes suitable for your specific application field. Applications in different fields may have different specific requirements for pipelines, so choosing a professional supplier can better meet your needs.
Reliability and durability: find out about the reliability and durability of seamless pipe offered by suppliers. This includes consideration of factors such as pipe durability, fatigue resistance and corrosion resistance to ensure long-term, reliable performance of the selected product.
Packaging and shipping: ask the supplier about the packaging method and shipping arrangements for the product to ensure that the pipeline is not damaged during shipping. Proper packaging and shipping measures can reduce the risk of product loss and quality problems.
After-sales service: understand the after-sales service policy provided by the supplier, including product return, repair and technical support. Make sure you have access to timely support and avenues for problem resolution after your purchase.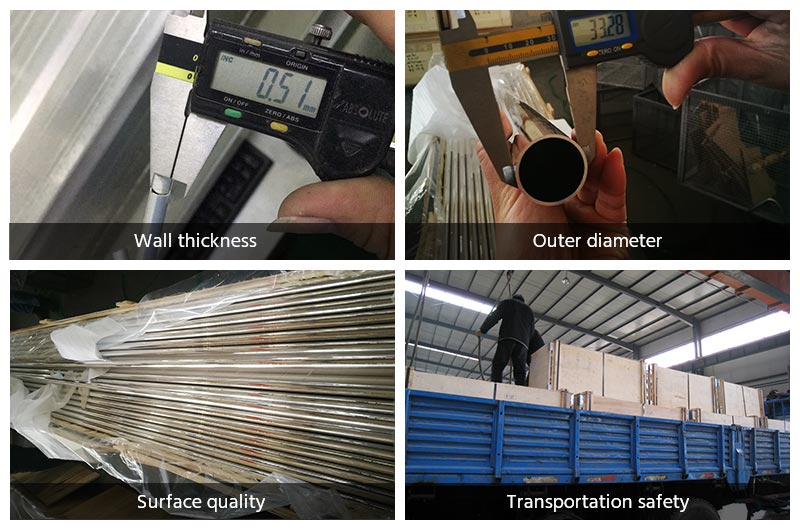 The usage of 3003 Aluminium and aluminium alloys cold drawn seamless tubes
Automotive manufacturing: seamless tubes for automotive cooling systems, pipes and components for exhaust systems, hydraulic systems and fuel delivery systems, etc.
Aerospace industry: critical components such as hydraulic piping, fuel transfer piping, and cooling systems for aerospace vehicles.
Heat exchangers: seamless tubes used to manufacture heat exchangers, such as air conditioning systems, coolers, steam generators, etc.
Chemical equipment: pipes and fittings used to manufacture chemical equipment, such as distillation towers, reactors, storage tanks, etc.
Power transmission and electronic equipment: used for power transmission lines, cable protection pipes, heat dissipation pipes for electronic equipment, etc.
Food and beverage industry: used for food processing equipment, beverage filling lines and other related pipes and components.
Medical equipment: pipes and components used to manufacture medical equipment, such as medical oxygen supply systems, surgical instruments, etc.