Chalco-high quality marine grade aluminum supplier
Products: marine grade aluminum plate, marine aluminum round, marine aluminum square bar, marine aluminum hexagon bar, and other marine aluminum profiles.
Full size profile molds: Chalco has over 2000 sets of molds with different aluminum row sizes.
Advantage in delivery time: hot selling products such as 5083, 5086, H116, H321 are in stock, and other alloys or sizes can be customized and produced in our own factory.
Complete certification: CCS, DNV, NK, CCS, ABS, BV, LR, KR, etc.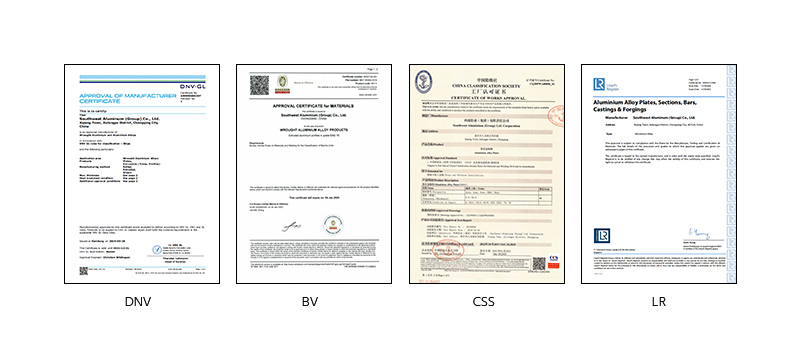 Marine grade aluminum plates
Aluminum plates are commonly used in hull, hull structure, side plates, bottom plates, outer plates, ribs, partitions, frames, engine bases, control rooms, bulwarks, chimneys, portholes, gangways, and other parts. The deck is made of aluminum alloy plates and aluminum alloy anti slip patterned plate.
Marine aluminum alloys mainly include 5000 series aluminum magnesium alloy materials (5083, 5083, 5383), 6000 series aluminum magnesium silicon alloy materials, and aluminum zinc magnesium alloy materials (6061, 6063, 6082). The tempers include O, H111, H112, H116, H321, etc. Sizes can be customized
Aluminum round bar for shipbuilding
Aluminum square bar for shipbuilding
Aluminum hexagon bar for shipbuilding