5A05 O H112 Marine grade aluminum plate sheet produced by Chalco adopts strict quality and environmental management system, passed ISO 9001 and ISO 14001 certification, and ISO 12215-5:2019 certification.
Chalco Aluminum has served many well-known shipyards, has DNV, NK, CCS, ABS, BV, LR, KR and other marine aluminum plate certifications, and can supply materials that meet international shipbuilding standards and meet ASTM B928/B928M-15, ASTM B928/B928M- 21 production standards.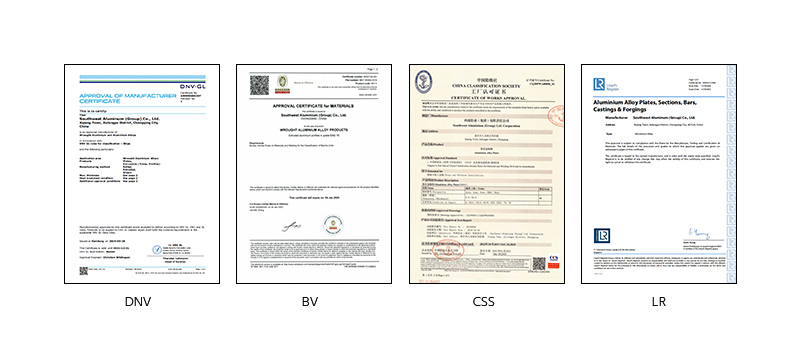 5A05 Marine aluminum plate sheet specification
Alloy
Temper
Thickness mm
5A05
O
3.00-6.00
H112
6.00-50.00
The width and length corresponding to the thickness of 5A05 marine aluminum plate
Thickness
Width
Length
3.00-20.00
1 000-2 400
1 000-11 000
>20.00-50.00
1 000-3 500
1 000-20 0oo
5A05 Marine aluminum plate sheet thickness deviation
Thickness
Thickness tolerances for the following widths
≤1500
>1500-2000
>2000
3.00-4.00
+0.10-0.10
+0.17-0.15
+0.23-0.15
>4.00-8.00
+0.20-0.20
+0.23-0.20
+0.28-0.25
>8.00-12.00
+0.38-0.25
+0.51-0.25
+0.58-0.25
>12.00-20.00
+0.50-0.35
+0.60-0.40
+0.65-0.50
>20.00-50.00
+0.65-0.45
+0.75-0.50
+0.90-0.65
Different vessel sizes, types and uses may require different aluminum sheet sizes and shapes. In order to ensure proper size and quality, it is recommended to contact Chalco aluminum premium marine aluminum plate suppliers for detailed consultation and negotiation to determine the most suitable 5a05 marine aluminum plate size for a specific marine project.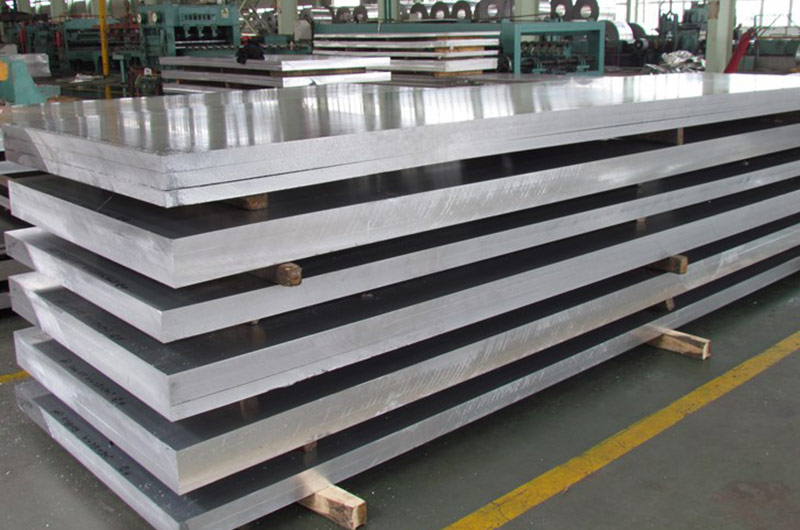 5A05 Marine aluminum plate sheet composition limits
Si
Fe
Cu
Mn
Mg
Zn
Ti
Cr
Others
Al
≤0.50
≤0.50
≤0.10
0.40-0.8
4.7-5.5
≤0.20
0.15
0.15-0.35
each
total
Bal
0.05
0.15
5A05 Marine aluminum plate sheet mechanical properties
Alloy
Temper
Sample temper
Thickness mm
Tensile strength RmMPa RmMPa
Specified non-proportional extension strength Rp0.2 Mpa Rp0.2 Mpa
Elongation after break%
A50 mm
A
5A05
O
O
3.00-6.00
275-350
≥145
≥16
-
H112
H112
6.00-10.00
≥275
≥125
≥16
-
>10.00-25.00
≥265
≥115
≥14
≥14
Specific application of 5A05 aluminum plate on ships
Hull structure: 5a05 marine aluminum plate can be used for structural components such as hull shell, ship bulkhead, ship bottom and deck. It has good strength and corrosion resistance, and can withstand the pressure of seawater and long-term use without damage.
Ship internal components: various components inside the ship, such as partitions, ceilings, floors and cabin doors, can also be made of 5a05 marine aluminum plates. Its lightweight properties help to reduce the weight of the ship itself and improve the ship's load capacity and fuel economy.
Marine equipment and accessories: 5a05 marine aluminum plate can also be used to manufacture various marine equipment and accessories, such as ship pipes, ship ladders, ship handrails and ship ventilation systems, etc. These components need to have good corrosion resistance and structural strength to meet the requirements of the marine environment.
Ship repair and maintenance: in ship repair and maintenance, 5a05 marine aluminum plates are also often used. It can be used for ship patch repair, local hull reinforcement and replacement of corroded areas.
In general, 5a05 marine aluminum plates are widely used in shipbuilding and ship maintenance, and can meet the strength, corrosion resistance and lightweight requirements of ship structures. The specific application will vary according to the ship design and manufacturing requirements. It is recommended to further communicate and understand with the supplier or manufacturer to obtain more accurate application information.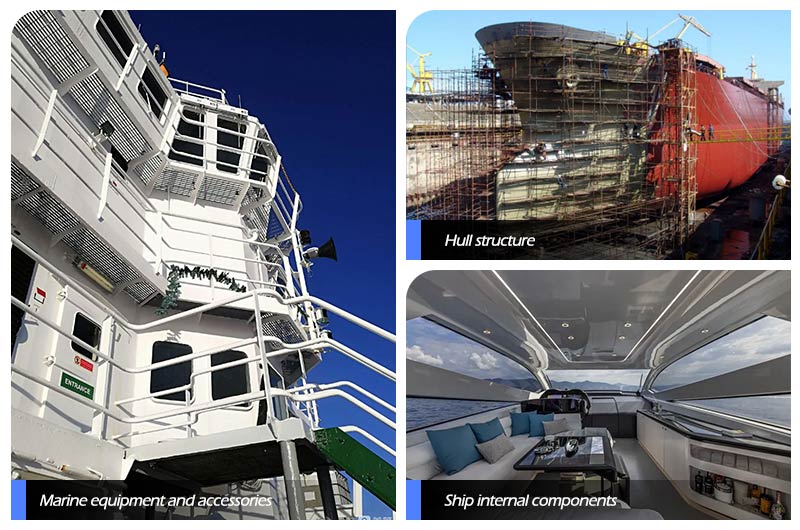 5A05 marine aluminum alloy plate price
5A05 aluminum alloy plate price:
(LME ingot price + processing fee) × weight + packaging fee + transportation fee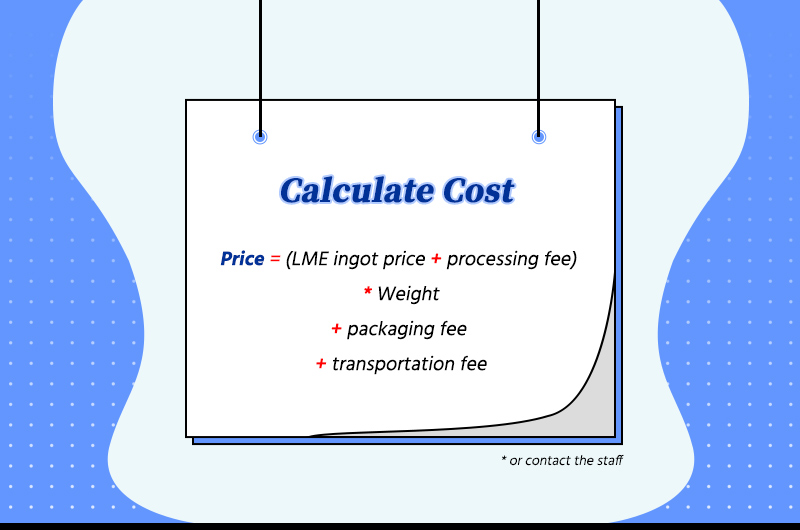 The price of 5A05 marine aluminum alloy plates is affected by many factors such as market supply and demand, raw material prices, processing costs, and specifications. Different manufacturers and suppliers may have different pricing strategies and price levels. In addition, it is also affected by factors such as currency exchange rates and the international economic situation.
Therefore, please contact Chinalco for an inquiry, we will provide you with the best quotation and service.
Key points for purchasing 5A05 marine aluminum alloy plate
Verify the reputation and qualification of the supplier: choose a reliable supplier or manufacturer, and ensure that it has a good reputation and relevant certifications, such as ISO 9001 quality management system certification, whether it meets the requirements of classification societies, etc.
Check certificates and certifications: suppliers are required to provide relevant certifications, test reports or certificates of conformity to ensure that products meet applicable standards and specification requirements.
Corrosion resistance: ships are often exposed to seawater and other corrosive media, so ensure that the 5a05 marine aluminum alloy plate has good corrosion resistance to ensure the long-term service life of the hull.
Size and processing capacity: according to the ship design and manufacturing requirements, select the appropriate size and shape to ensure that the supplier has the corresponding processing capacity and can provide customized 5a05 marine aluminum alloy plates.
Check the appearance and quality: carefully check the appearance quality of the aluminum plate, including flatness, surface finish, and no obvious flaws or damages.
Understand the supply chain and delivery time: ensure that suppliers have a stable supply chain and reasonable delivery capacity to avoid delays in ship manufacturing progress.
Cost and cost performance: considering factors such as price, quality and performance, choose 5a05 marine aluminum alloy plates with reasonable cost performance.
It is best to fully communicate and understand with suppliers or manufacturers, clarify your needs, and seek professional advice to ensure that you can purchase 5a05 marine aluminum alloy plates that meet the requirements.