Why choose Chalco marine grade aluminum 5A02 bar?
Classification society certification
With CCS, DNV, NK, CCS, ABS, BV, LR, KR and other classification society certification, quality fully in line with the world Marine grade standards.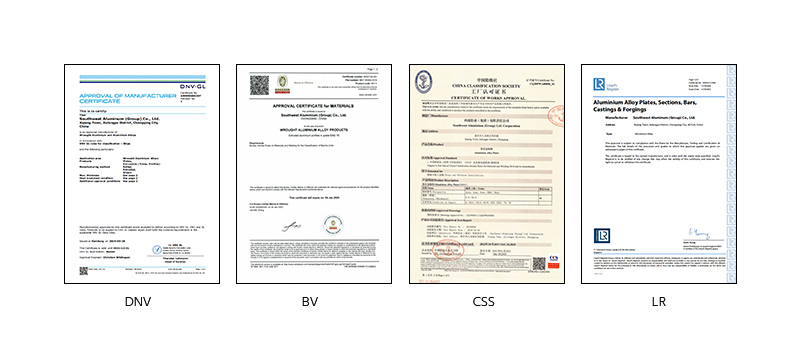 Production standard
GB/T 26006-2010
GB/T14846-2008
GB/T6892-2015
EN 755
Authentication
Chalco products are manufactured in our advanced factories using strict quality and environmental management systems, and have passed ISO 9001 and ISO 14001 certifications.
Production strength
Production and management comply with the international Marine quality system to ensure the best quality of super corrosion resistance, good welding performance, strong impact resistance.
Mechanical properties of 5A02 aluminium bar for marine use
Alloy
Temper
Diameter/mm
Tensile strength RmMPa
Extension strength RP0.2/Mpa
Elongation %
A50 mm
A
NO LESS THAN
5A02
O, H112
25.00-150.00
≤225
-
10
-
The specification of 5A02 marine grade aluminum rods
Specification
Alloy
5A02
Temper
O, H112
Diameter
8-320MM
Length
1000mm-6000mm
Standard
GB/T 26006-2010 GB/T14846-2008 GB/T6892-2015 EN 755
Chemical composition of marine grade aluminum 5A02 bars
Chemical composition
Al
REM
Si
≤0.40
Fe
≤0.40
Cu
≤0.10
Mn
0.15-0.40
Mg
2.0-2.8
Ti
≤0.15
Zn
-
Note:Each:≤0.05;Total:≤0.15
5A02 Marine aluminum round bar diameter deviation
| | |
| --- | --- |
| Diameter | Diameter deviation |
| 8.00-18.00 | ±0.22 |
| >18.00-25.00 | ±0.25 |
| >25.00-40.00 | ±0.30 |
| >40.00-50.00 | ±0.35 |
| >50.00-65.00 | ±0.40 |
| >65.00-80.00 | ±0.45 |
| >80.00-100.00 | ±0.55 |
| >100.00-120.00 | ±0.65 |
| >120.00-150.00 | ±0.80 |
| >150.00-180.00 | ±1.00 |
| >180.00-220.00 | ±1.15 |
| >220.00-270.0 | ±1.3 |
| >270.0-320.0 | ±1.6 |
The Length deviation of 5A02 Marine aluminum round bar
Diameter
The allowable deviation of the length of the round rod corresponding to the following measured lengths
≤2000
>2000-5000
>5000
<100.00
+5
+7
+10
0
0
0
>100.00-200.00
+7
+9
+12
0
0
0
>200.00-320.00
+8
+11
-
0
0
The bending degree of 5A02 marine aluminum extrusion bar
Diameter
The bending degree h of the round rod at any length of 300 mm
Curvature on the full length of the rod (Lm)
Normal level
High precision
Normal level
High precision
8.00-80.00
-
≤0.8
≤3*L
≤2*L
>80.00-120.00
-
≤1.0
≤4*L
≤2*L
>120.00-220.00
-
≤1.5
≤6*L
≤3*L
>220.00-320.0
-
≤3.0
≤12*L
K6*L
Advantages of Chalco 5A02 marine grade aluminum rods
Light weight and high strength: 5A02 Marine aluminum round bar is a kind of aluminum alloy material, compared to traditional steel, with lighter weight and higher strength. This allows ships to reduce weight, increase load capacity and fuel efficiency.
Excellent corrosion resistance: 5A02 Marine aluminium round rods have excellent corrosion resistance and are particularly suitable for Marine applications in the Marine environment. Aluminum alloy can form a dense oxide film, effectively prevent corrosion and oxidation, prolong the service life.
Good machinability: 5A02 Marine aluminum round bar has good machinability, can be cut, milling, stamping, welding and other processing operations. This makes it easier to process and install during ship construction and maintenance, adapting to the needs of a variety of complex shapes and structures.
Good thermal conductivity: 5A02 Marine aluminum rods has good thermal conductivity, can quickly conduct heat, help the ship in high temperature environment heat dissipation, maintain the stability and comfort of the hull.
Recyclable: 5A02 Marine aluminium round rod is a recyclable material with good sustainability. Aluminum alloy can be recycled to reduce resource consumption and environmental pollution.
In general, 5A02 Marine aluminum round rod has become one of the commonly used materials in the Marine industry due to its advantages of light weight, high strength, good corrosion resistance, good machinability and recyclability. It has a wide range of applications in ship structure, ship equipment and ship components, providing efficient, reliable and economical solutions for ships.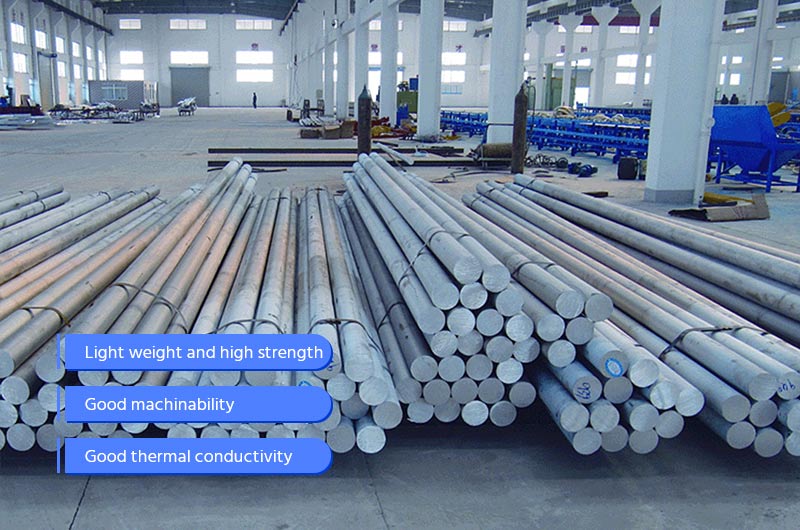 Precautions for purchasing 5A02 marine grade aluminum bar
Material Certification: to ensure that purchased 5A02 Marine aluminum round rods meet relevant standards and certification requirements. Marine aluminum round rods are usually required to comply with specific classification societies or international standards, such as ABS or IMO regulations. Ensure supplier can provide relevant certification documents and quality assurance.
Size and specification: determine the size and specification of the required Marine aluminum round rod, including diameter, length, wall thickness, etc. According to the specific ship design and application requirements, select the appropriate size and specification, to ensure that the requirements of the ship structure are met.
Supplier reputation and quality: select suppliers or manufacturers with good reputation and experience. Review supplier background information, customer reviews and product quality records to ensure that the purchased 5A02 Marine aluminum round rods are in compliance with quality standards.
Check appearance and quality: check appearance and quality of 5A02 Marine aluminum round rods at time of purchase. Make sure there are no obvious damage, dents, cracks or other quality problems. Suppliers can be required to provide relevant quality certificates and test reports.
Price and delivery: compare prices and delivery terms from different suppliers. Prices may vary considering the special requirements and material costs of 5A02 Marine aluminum round rods. Ensure clear delivery agreements with suppliers, including delivery times, quantities and modes of delivery.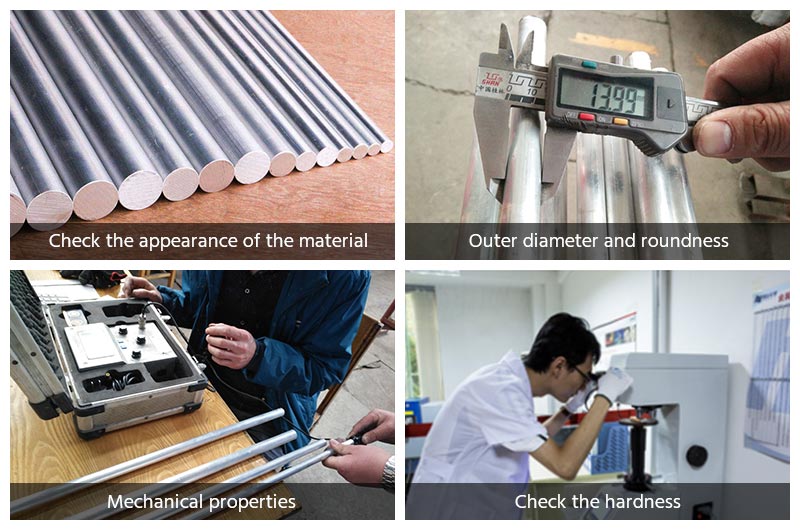 What are the applications of Chalco 5A02 extruded aluminum marine grade bars?
Hull structure: 5A02 Marine aluminum round rods can be used for structural parts of the hull, such as hull, bottom, cabin wall, ship bulkhead, etc. It has good strength and corrosion resistance, can withstand the stress and pressure of the ship under navigation and harsh sea conditions, and maintain good durability.
Deck equipment: 5A02 O Marine aluminum round rods can be used in a variety of equipment and structures on the ship deck, such as gangway, guardrail, railings, baffles, etc. It has the characteristics of light weight and high strength, which can provide reliable support and protection.
Marine fuel tanks: 5A02 H112 Marine aluminum round rods can be used to manufacture Marine fuel tanks. Fuel tank is an important equipment for storing Marine fuel, lubricating oil and other liquids. 5A02 Marine aluminum round rod has good corrosion resistance and sealing performance, which can ensure the safe and reliable operation of the fuel tank.
Ship internal components: extruded 5A02 aluminum round rods can also be used for ship internal components and equipment, such as cabin partitions, ship furniture, lockers, etc. It has good machining performance and can be processed and customized according to the needs of ship design.