Compared with other transportation equipment, ships have stricter requirements for materials due to the unique sailing environment. Chalco can offer various aluminum alloys, but this blog is more about education because we consider ourselves experts in aluminum. This article will provide you with a detailed explanation of the various aspects of shipbuilding materials - "aluminum" from various perspectives.
The explanation of the following information can help you choose the best marine grade aluminum material for your next project. With the right choice, you will be able to build ocean giant ships, passenger and cargo cruises, or private speedboats, "floating" farther and more durable on the ocean! If you have any needs, you can contact us for more detailed explanations.
Marine grade aluminum - modern ocean miracle metal
The marine environment, due to its complexity - strong corrosiveness, humidity, and wind waves, has created high requirements for the quality, strength, and corrosion resistance of metals used in the marine environment. Compared to many other metals, pure aluminum has higher natural corrosion resistance, but in marine applications, continuous exposure to water and moisture requires additional protection.
When aluminum forms alloys with other metals such as magnesium, it produces a higher level of corrosion resistance and can withstand continuous contact with water and salt water. These specially treated aluminum alloys are called marine grade aluminum. Marine grade aluminum is very suitable for building marine vessels and structures, as well as the machinery and components used therein.
Light weight, reduce the weight of the ship, improve the aspect ratio of the ship, reduce fuel consumption, and improve economy and environmental protection.
Good corrosion resistance, no tendency for stress corrosion, peeling corrosion, and intergranular corrosion in seawater or marine environments.
Good processing performance, easy to perform various processing operations such as cutting, punching, cold bending, rolling, etc.
Good formability, wide availability of sheets, profiles, and plates, capable of manufacturing large, wide, and thin-walled profiles.
Good welding performance, using automatic argon arc welding method, good forming, less cracks, and easy correction.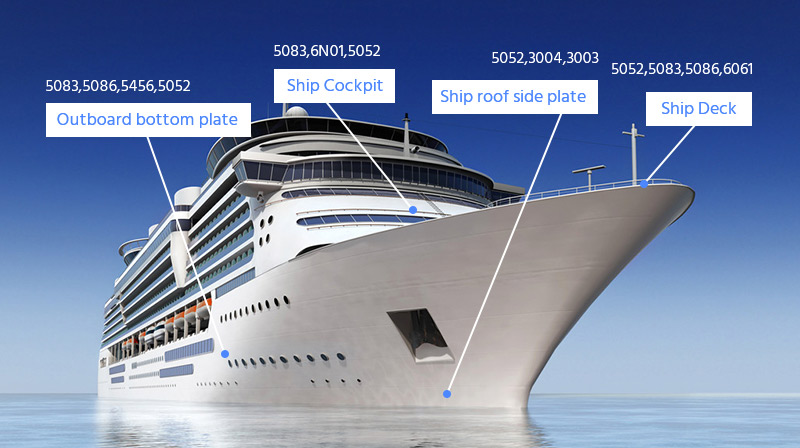 Four maritime transportation major alloys that cannot be ignored - 5052 5083 6061 6063 aluminum alloy
High fatigue strength 5052 aluminum alloy
The application of 5052 alloy in marine environments mainly includes two tempers: H32 and H34. It is a non heat-treatable aluminum alloy with superior fatigue strength that surpasses most other aluminum alloys. It also has good processability, is easy to shape into complex shapes, and has solid corrosion resistance to marine salt water and atmospheric conditions.
Strong corrosion resistance 5083 aluminum alloy
The application of 5083 alloy in marine environments mainly includes two tempers: H321 and H116. It is very suitable for applications that require the highest corrosion resistance in harsh environments. 5083 is the strongest non heat-treatable aluminum alloy that can maintain its strength even after welding.
Excellent processing performance 6061 aluminum alloy
The main applications of 6061 alloy in marine environments include T4, T6, T651, T6511, and other tempers. As an aluminum alloy with added silicon, 6061 grade aluminum has excellent corrosion resistance and is easier to finish machining and welding than 5052 grade aluminum.
Marine grade aluminum 6061 alloy has excellent processing performance, available in sheet, sheet, and extrusion forms, making it an ideal choice for a range of near water applications.
Strong tensile property 6063 aluminum alloy
Aluminum alloy 6063 is mainly used for architectural and decorative purposes, rather than structural support purposes. It has excellent corrosion resistance, tensile properties, and precision machining characteristics. This aluminum alloy is used for various external and internal building purposes, including decoration.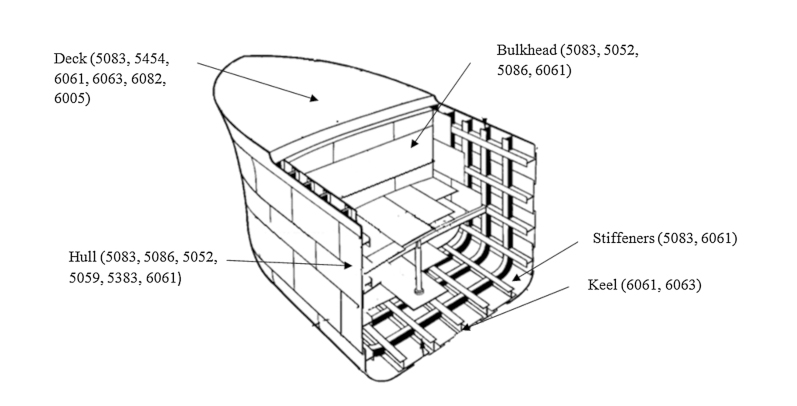 Aluminum deep processing plate - support the development of marine shipbuilding industry
Aluminum plates, aluminum rods, aluminum pipes, aluminum profiles, etc. are applied to various parts of the ship's hull, providing the overall shape of the ship's hull, support for the hull, and components for various applications.
In addition, some deeply processed aluminum plate products also provide more support for the manufacturing of ships.
Aluminum tread checker plate: The surface of the aluminum plate has various raised patterns such as diamond and square patterns. Usually used on ship decks, stairs, equipment, and dashboard; Not only does it have a decorative effect, but it also provides additional anti slip performance.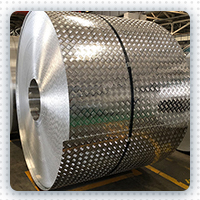 Aluminum tread checker plate
The surface of the aluminum plate has various raised patterns such as diamond and square patterns. Usually used on ship decks, stairs, equipment, and dashboard; Not only does it have a decorative effect, but it also provides additional anti slip performance.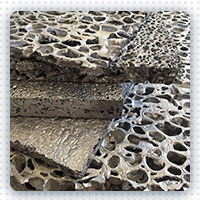 Marine aluminum foam plate
Marine foam plate has the characteristics of good fire resistance, flame retardancy, moisture-proof and dust-free. It solves the problem of traditional sound-absorbing materials being prone to moisture absorption and endangering the health of crew members. More suitable as a soundproofing material for ship cabins.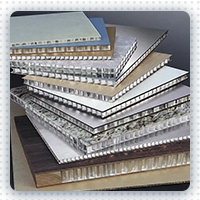 Aluminum alloy honeycomb plate
a composite material composed of an aluminum hexagonal honeycomb core layer. The core is sandwiched between two aluminum plates adhered on both sides. Can be manufactured into various thicknesses. It is commonly used on ship decks, gangways, outfitting boards, and other parts. Due to its honeycomb hollow structure, it can more effectively reduce the weight of the hull structure, improve the ship's load-bearing capacity and fuel efficiency.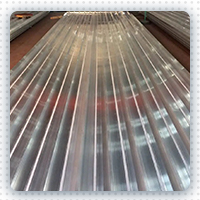 Stiffened plate aluminum ribbed plates for ships
It is a reinforcing material used for ship structures. It plays a strengthening and supporting role in key areas and structures of the ship's hull.
Surface treatment that cannot be ignored - anodizing, coating, cathodic protection
Anodizing, coating, and cathodic protection are commonly used surface treatment methods for ship class aluminum. In addition to adding aesthetic effects to the ship, they can also effectively enhance the protective performance and enhance the corrosion resistance of aluminum.
Coating: commonly used marine coatings include polyurethane coating, epoxy coating, etc. It should be noted that the natural oxide film on the aluminum surface can prevent the adhesion of paint and organic coatings. Therefore, surface treatment is necessary to increase the adhesion of the coating.
Anodizing: a surface treatment that thickens the natural oxide film of aluminum. The 5000 and 6000 series alloys are most suitable for anodizing. Anodizing is the most commonly used treatment method for decoration, obtaining hard coatings, and enhancing corrosion performance.
Cathodic protection: it is an electrochemical method used to protect ship metal structures from corrosion. It forms a battery system by connecting more active metals as cathodes to the hull metal to reduce or eliminate electrochemical corrosion of the metal. Aluminum can be used as a cathode material, and the oxide film formed by aluminum in seawater can provide a protective layer and slow down the corrosion of ship metals.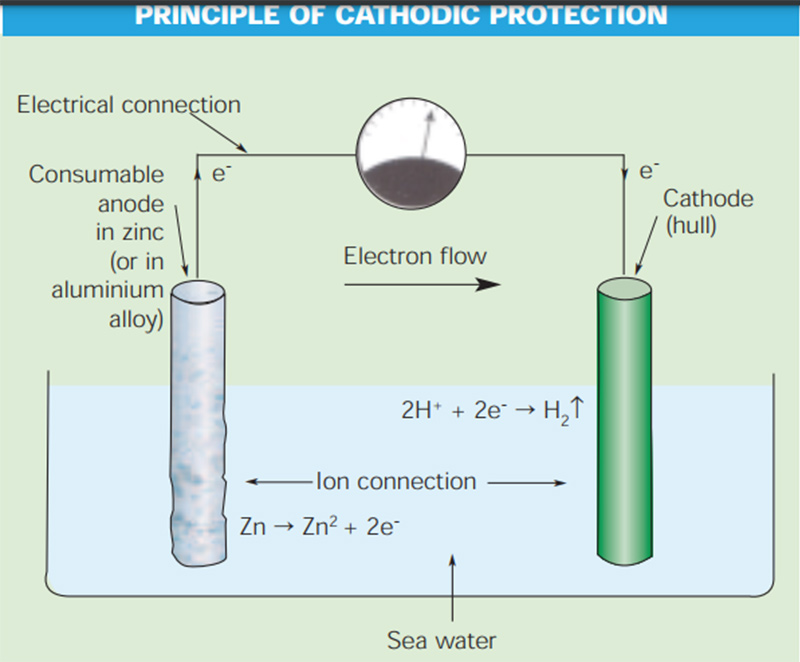 Chalco - best partner for shipbuilding projects or private ship repairs
Product and delivery advantages: Chalco has its own independent production line, mold workshop, and testing laboratory. Hot selling 5052, 5083, 5383, 5086, 6061, 6063 and other 5000 and 6000 series alloys are in stock or can be customized for production
Full size profile molds: Chalco has over 2000 sets of molds with different aluminum row sizes. It can produce aluminum plates, aluminum rods, aluminum tubes, aluminum profiles, as well as marine pattern plates, honeycomb plates, foam plates and stiffened plates.
Complete certification: CCS, DNV, NK, CCS, ABS, BV, LR, KR, etc.