The 2014 aluminium plate is an aluminum-copper alloy with a copper content between 3.9% and 5.0%. It is a hard aluminum alloy. Because of the high copper content, the strength is high, but the corrosion resistance is slightly poor, the aluminum plate can be clad with pure aluminum to enhance its corrosion resistance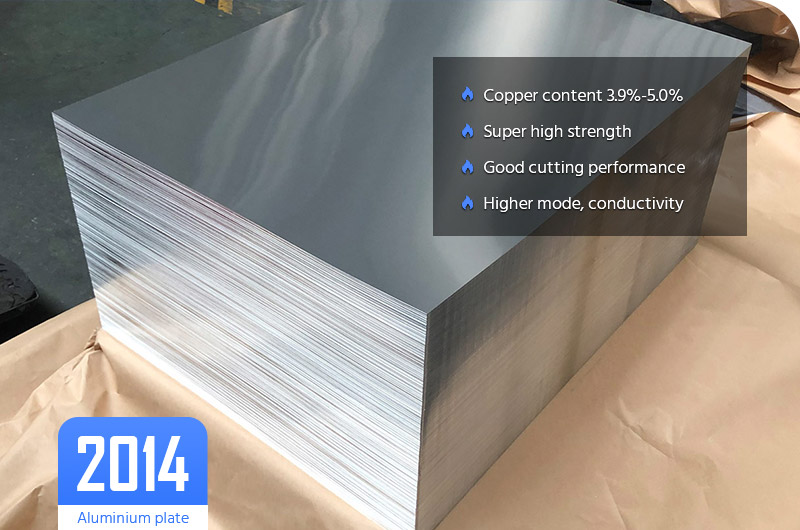 The product advantages of chalco 2014 aluminum sheet
Chalco 2014 aluminum alloy sheet has super high strength.
Chalco 2014 aluminum sheet has good machinability and adapts to high temperature environment.
Chalco 2014 aluminum plate has low density, high specific modulus, good thermal conductivity and electrical conductivity, and good manufacturing process performance.
Chalco has the production line to produce ultra-wide and ultra-thick aluminum plate. the 2014 aluminum plate produced has good mechanical properties, high strength, easy processing, and good performance.
Chalco 2014 aluminium sheets can be used in occasions requiring high strength and hardness (including high temperature).
The specifications of chalco 2014 aluminum sheet
| | |
| --- | --- |
| Alloy | 2014 |
| Material temper | F, O, H112, T3, T4, T42, T62, T6, T351, T651 |
| Thickness | 1.0 - 500 mm |
| Width | 500 - 2800 mm |
| Length | 500 - 16000 mm |
The chemical composition of chalco 2014 aluminum sheet
| | |
| --- | --- |
| Element | Composition % |
| Si | 0.5 - 1.2 |
| Fe | 0.7 |
| Cu | 3.9 - 5.0 |
| Mn | 0.4 - 1.2 |
| Mg | 0.2 - 0.8 |
| Cr | 0.1 |
| Ni | - |
| Zn | 0.25 |
| Ti | 0.15 |
| Other | 0.20 |
| Al | Remainder |
The application of 2014 aluminum plate
The 2014 Alclad Aluminum sheet plate can be used for production aircraft structures (such as skin, skeleton, rib beams, separation frames, etc.).Ultra-hard and high-strength 2014 aluminum plates can be used to produce trucks and suspension system parts, propeller components, molds, and high-strength machine parts.
High strength high temperature resistance 2014 aluminum plate can be used to produce missile components, multi-class rockets first-class fuel tanks and spacecraft parts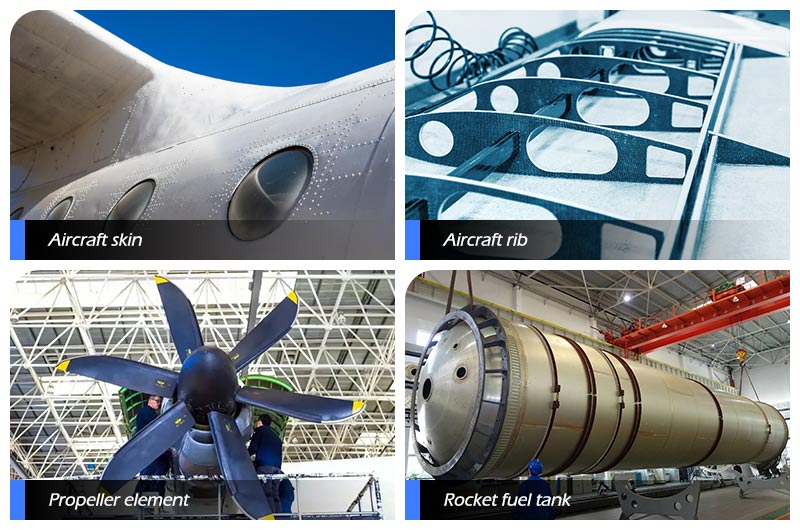 2014 forged aluminum plate block
The specifications of 2014 forged aluminum plate block
| | |
| --- | --- |
| Alloy | 2014 |
| Temper | O;F;H112;T3;T4;T5;T6;T62;T652;T73;T74;T7452;T852 etc. |
| Production execution standards comply with | GBn223, YS/T479, ASTM B247, AMS, etc. |
| Maximum weight(t) | ≤9 |
| Length(mm) | ≤7000 |
| Width(mm) | ≤2000 |
| Height(mm) | ≤500 |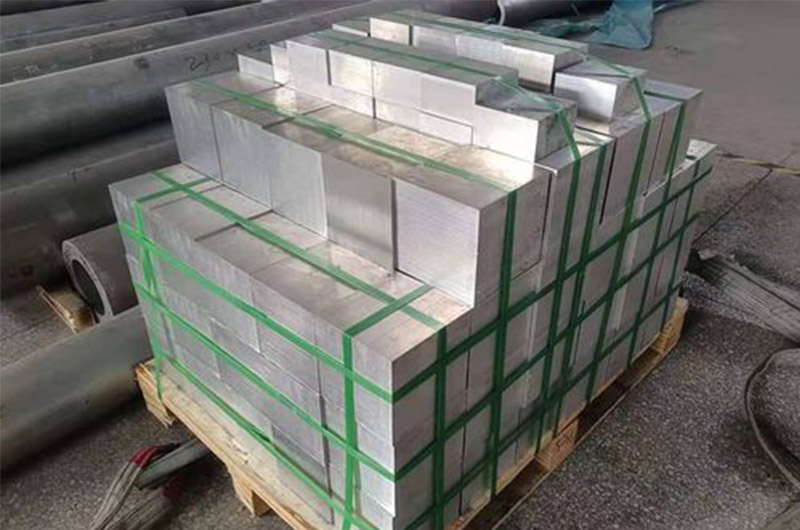 The application of 2014 forged aluminum plate block
2014 forged aluminum plates can be used to produce molds, high-strength structural parts, truck hubs and other types of structural parts, precision parts, missile components, first-stage fuel tanks of multi-stage rockets and spacecraft parts, etc. It can also be used in oxygen equipment, shipbuilding and other fields.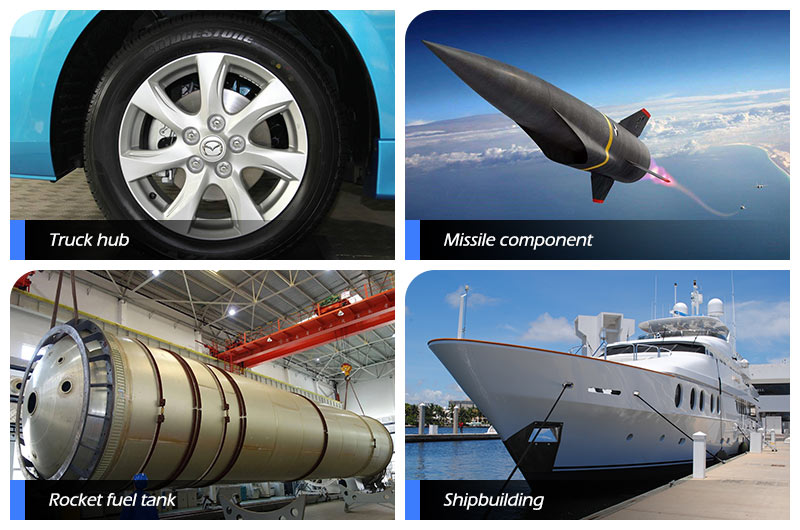 The price composition of Chalco 2014 aluminum sheet
FOB price of 2014 aluminum plate = SMM A00 aluminum ingot price on the day of inquiry + processing fee/exchange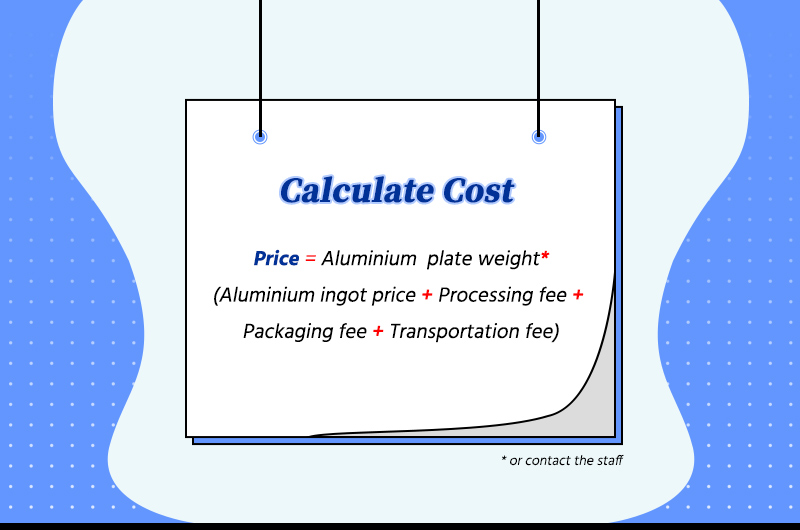 RateNotes:Aluminum ingot price is SMM A00 aluminum ingot price FOB price can be US dollar price, Euro price, or Renminbi price, according to customer requirements.
We can customize on demand, some products are in stock, and they will be shipped immediately after placing an order. We look forward to cooperating with you!
2014 aluminum plate packaging and transportation
The products are packed in export wooden boxes or wooden pallets, fumigated wooden tray with fumigation certificate.
During transportation, it is not allowed to mix aluminum plate with active chemical products and wet materials. The carriage and cabin should be kept in a dry, clean and pollution-free condition.
Aluminum plates are generally shipped in closed carriages or warehouses, and ultra-long plates or gondola cars in special cases. The waterproof cloth shall be tightly covered and tied to ensure that water, rain and snow will not enter the packaging box and aluminum products.
Aluminum plates are generally stored in the warehouse during transshipment. If it needs to be stored in the open air under special circumstances, it must be tightly covered and tied with rainproof cloth. At the same time, the bottom aluminum plate shall be padded not less than 100mm.
During transportation, moisture-proof packaging measures shall also be taken to avoid water ingress into the aluminum plate packaging. In the process of loading and unloading, collision shall be avoided and aluminum plates shall be safely transported to the user's warehouse.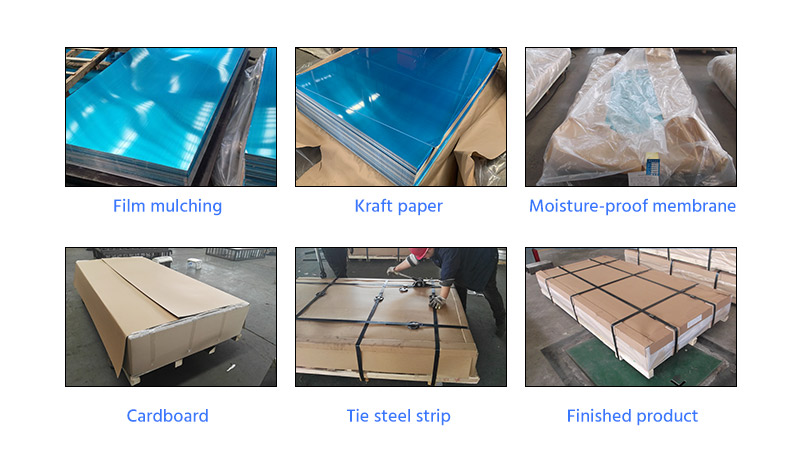 Why choose Chalco?
Chalco provides excellent quality aerospace materials, as well as the best technical services in the market, and has a deep knowledge base on how to support customers in meeting future challenges.
We have a complete set of domestic advanced aerospace materials research and development, testing and analysis instruments, which guarantee the efficiency of new product research and development and accelerate the transformation of scientific and technological achievements. In addition, our R&D & innovation and verification capabilities can help enhance customers' competitiveness by saving time and cost in new product development and marketing.
We have passed the AS9100 certification required by the aviation industry, providing a strong guarantee for the quality of aerospace materials produced by our company.
The Chalco brand stands for quality, delivery and a solid reputation. With leading technology and globally competitive products, we can continue to develop together with our customers in the future.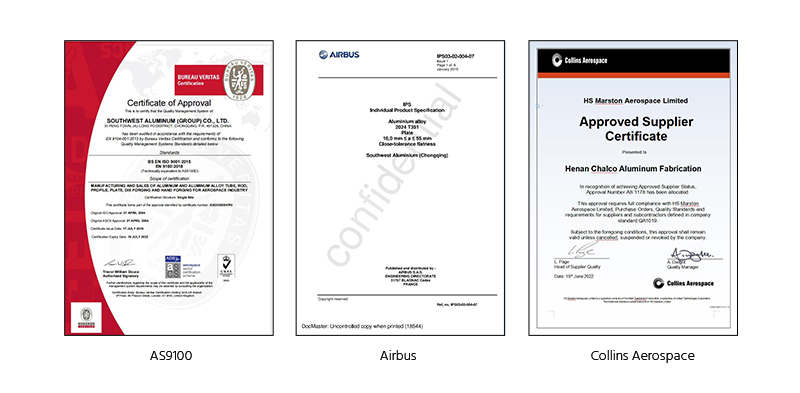 The stock of chalco 2014 aluminum sheetQuick Quote
Regular stock specifications: 1525mm x 3660mm, 1250mm x 2550mm
Regular stock thickness: 10mm, 12mm, 15mm, 20mm, 25mm, 30mm, 35mm, 40mm, 45mm, 50mm, 55mm, 60mm, 65mm, 70mm, 75mm, 80mm, 85mm, 90mm, 100mm, 110mm, 120mm, 150mm, 160mm, 180mm, 200mm, 250mm
The production scope of Chalco 2014 aluminum sheet: It can produce 2014 aluminum alloy plates with width less than 2800mm. anodic oxidation processing service can be provided, and small-sized products can be sawn. it is a high-quality 2014 aluminum plate manufacturer.
Temper: F, O, T3, T4, T351, H112, T6, T651 etc. T651 is in a pre-stretched temper. The internal stress of the Aluminium Alloy 2014 T651 Plate is eliminated by pre-stretching equipment, which is more suitable for the manufacture of high-end molds and mechanical parts, and can reduce the amount of deformation during milling and grinding.
H112 temper belongs to the natural state with low hardness.
Our company's inventory advantages: flexible customization, low requirements for MOQ.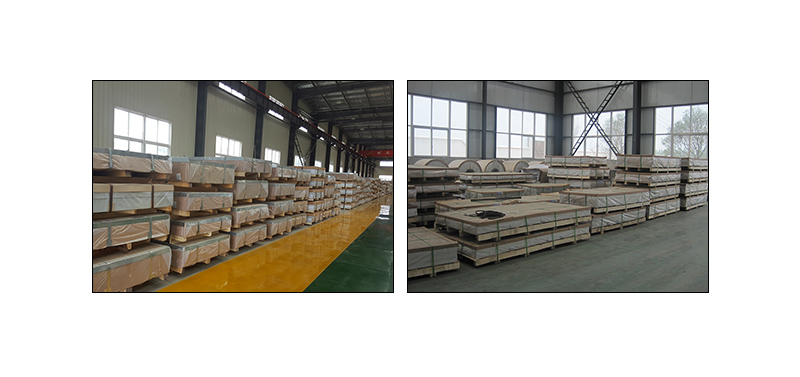 | | | | | |
| --- | --- | --- | --- | --- |
| Alloy | Temper | Thickness (mm) | Width (mm) | Length (mm) |
| 2014 | T6 | 0.8 | 1500 | 3000 |
| 2014 | T6 | 3 | 1500 | 3000 |
| 2014 | T6 | 6 | 1500 | 3000 |
| 2014 | T6 | 25 | 2000 | 4000 |
| 2014 | T6 | 35 | 2000 | 4000 |
| 2014 | T6 | 50 | 2000 | 4000 |
| 2014 | T6 | 55 | 2000 | 4000 |
| 2014 | T6 | 80 | 1500 | 3000 |
| 2014 | T6 | 90 | 1500 | 3000 |
| 2014 | T6 | 100 | 1500 | 3000 |
| 2014 | T6 | 110 | 1500 | 3000 |
| 2014 | T6 | 1 | 1500 | 3000 |
| 2014 | T6 | 1.5 | 1500 | 3000 |
| 2014 | T6 | 2 | 1500 | 3000 |
| 2014 | T6 | 4 | 1500 | 3000 |
| 2014 | T6 | 8 | 1500 | 3000 |
| 2014 | T6 | 10 | 1500 | 3000 |
| 2014 | T6 | 12 | 1500 | 3000 |
| 2014 | T6 | 16 | 1500 | 3000 |
| 2014 | T6 | 20 | 1500 | 3000 |
| 2014 | T6 | 20 | 2000 | 4000 |
| 2014 | T6 | 25 | 1500 | 3000 |
| 2014 | T6 | 30 | 1500 | 3000 |
| 2014 | T6 | 40 | 2000 | 4000 |
| 2014 | T6 | 45 | 2000 | 4000 |
| 2014 | T6 | 50 | 1500 | 3000 |
| 2014 | T6 | 80 | 2000 | 4000 |
| 2014 | T6 | 130 | 1500 | 3000 |
| 2014 | T6 | 140 | 1500 | 3000 |
| 2014 | T6 | 150 | 1500 | 3000 |
| 2014 | T6 | 160 | 1500 | 3000 |