Chalco can produce AMS 4121 UNS A92014 QQ-A-225/4D 2014 Aerospace hot rolled aluminum alloy finished wire rod, has AS9100 Collin Aviation Certification.
Specifications of Chalco aluminium alloy 2014 aerospace rod wire
Alloy: 2014
Material temper: T3, T4, T6, H13 etc.
Standard: AMS 4121 UNS A92014 QQA 225/4D
Wire diameter: 2-50mm
Disk weight: 1-300KG
Other dimensions may vary depending on the needs of the application.

Chemical composition of Chalco 2014A aerospace aluminum alloy
2014 alloy chemical
Chemical element
% Present
Si
0.15-1.2
Fe
0.7
Cu
3.9-5.0
Mn
0.40-1.2
Mg
0.20-0.8
Ti
0.15
Cr
0.10
Zn
0.25
Other (Each)
0.0-0.05
Aluminium (Al)
Balance
Mechanical properties of Chalco 2014 aerospace high quality rod wire
Properties
Mechanical property
Value
Tensile strength
415MPa
Yield strength
370 Min MPa
Electrical conductivity
34%-50% IACS
Product features of Chalco 2014 aviation aluminum alloy rod wire
2014 Aluminum Alloy is a copper based alloy that exhibits very high strength and excellent machinability in certain tempered conditions. It is not suitable for soldering as it tends to crack. It has poor corrosion resistance, which is why it is often clad with pure aluminum. When exposed and used in environments exposed to the weather, it requires a coat of paint to reduce the risk of corrosion.
High mechanical strength
Excellent fatigue resistance
Excellent machinability
Protective coating required to avoid corrosion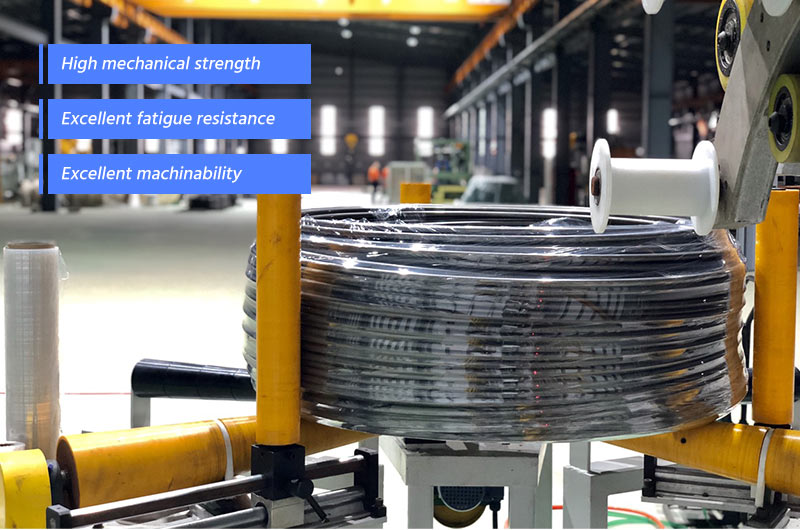 Application of Chalco 2014A industrial aerospace grade aluminium rod wire
2014 Aviation & Aerospace hot rolled aluminum alloy finished wire rod is mainly used in the aviation industry, including aircraft structural components, fuselage shells, engine components, and aerospace screws, nuts, small rivets and other fasteners.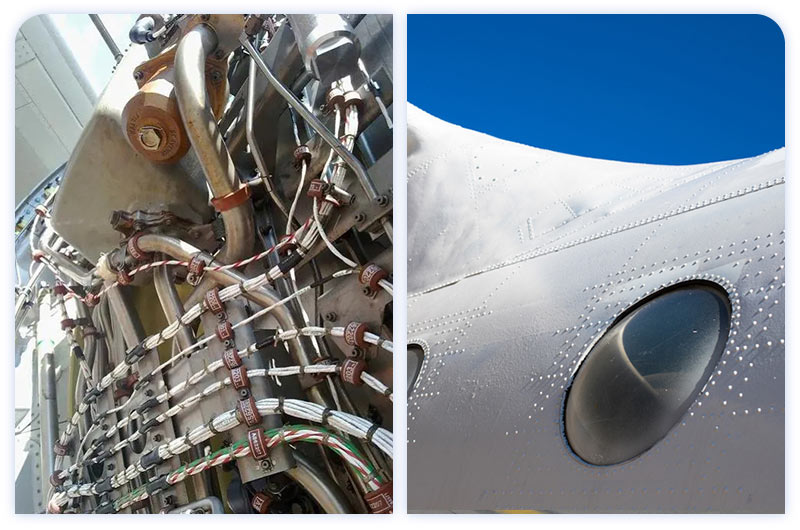 Production process of Chalco aluminum alloy 2014 (UNS A92014) rod wire
Raw material preparation: prepare high-purity aluminum, copper, magnesium and other materials, and at the same time need to control the oxygen content, water content and other indicators of raw materials.
Melting: after mixing the prepared raw materials in a certain proportion, put them into a high-temperature furnace for smelting. During smelting, parameters such as temperature, melting time, and atmosphere need to be strictly controlled to ensure the uniformity and purity of the alloy composition.
Stretching: after the smelted alloy billet is evenly heated, it is sent into the stretching machine. After multiple stretching and annealing treatments, the cross-sectional area is gradually reduced and the length is increased, so that it gradually becomes a wire.
Cooling: send the stretched aluminum wire into the cooling tank, and cool it quickly by soaking and spraying with cooling water, so that the physical properties of the wire are improved.
Straightening, cutting and packaging: the cooled aluminum wire is straightened and cut, and then packaged and shipped according to customer needs.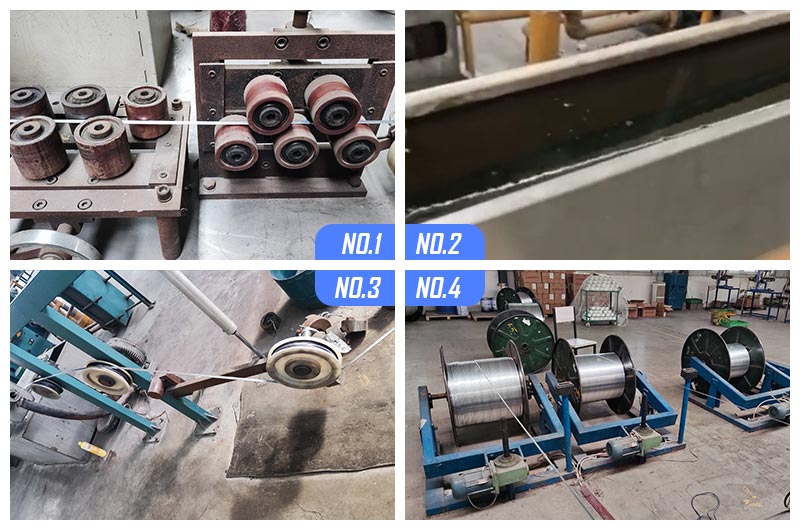 Why choose Chalco Aluminium as alloy 2014 aerospace rod wire aircraft materials manufacturer?
Chalco provides excellent quality aerospace materials, as well as the best technical services in the market, and has a deep knowledge base on how to support customers in meeting future challenges.
We have a complete set of domestic advanced aerospace materials research and development, testing and analysis instruments, which guarantee the efficiency of new product research and development and accelerate the transformation of scientific and technological achievements. In addition, our R&D & innovation and verification capabilities can help enhance customers' competitiveness by saving time and cost in new product development and marketing.
We have passed the AS9100 certification required by the aviation industry and the Colin Aviation certification, and produce according to the AMS 4121 UNS A92014 QQ-A-225/4D standard required by customers, providing a strong guarantee for the quality of aerospace materials produced by our company.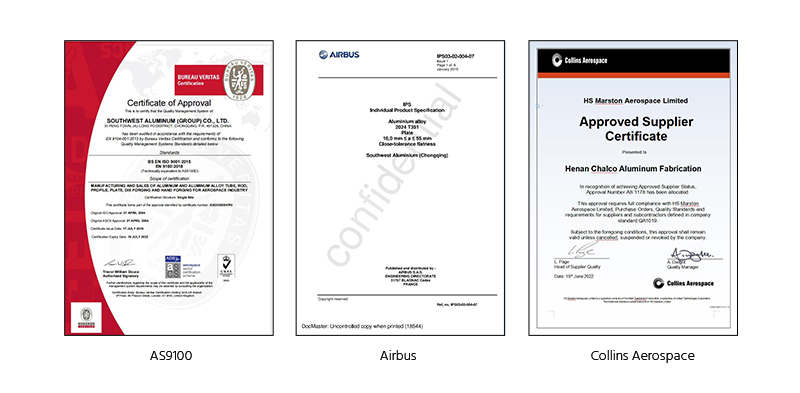 The Chalco brand stands for quality, delivery and a solid reputation. With leading technology and globally competitive products, we can continue to develop together with our customers in the future.