Chalco's certifications
FDA certification
Food Contact certification
QS certification
CFDA certification
Chocolate aluminum foil specifications
| | |
| --- | --- |
| Alloy | 8011, 1235, 8079 |
| Temper | O |
| Thickness | 8-15µm |
| Width | 100-1700mm |
| Reel Dimensions | According to customer's requirements |
| Colour | Either plain or printed in a single colour (full surface or logo) |
| Embossing | Neutral patterns (spot, leinen) or embossed with customer's logo |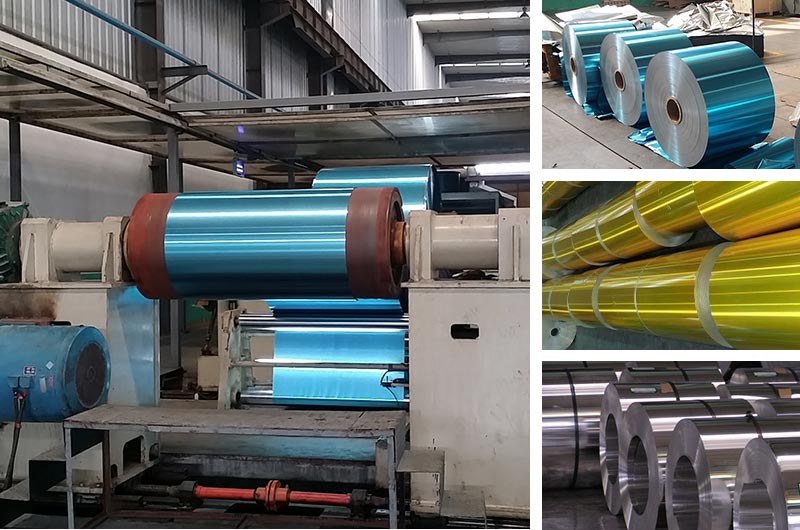 The production workshop of chocolate aluminum foil
Our hot-selling products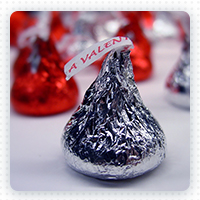 Embossed chocolate foil
We can emboss orange peel patterns, grid patterns, etc. In addition, customization is also available according to customer requirements.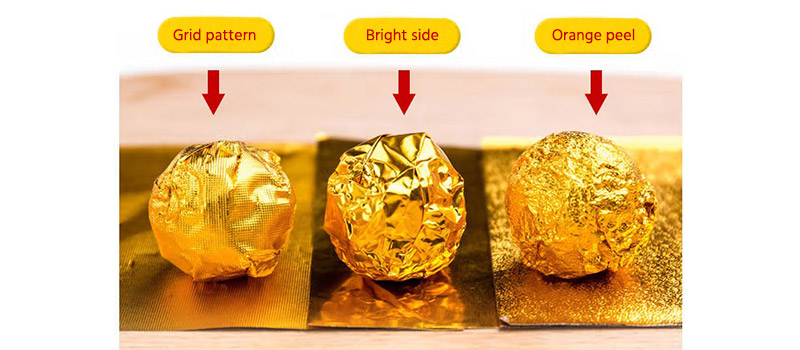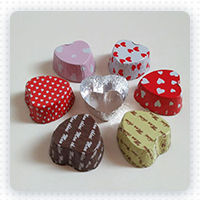 Heart shape printed chocolate foil
Festive, personalized, can be customized according to customer requirements.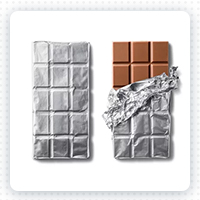 Plain chocolate foils
Simple and economical, pure appearance, suitable for different occasions.
Advantages and applications of chocolate aluminum foil
Extend shelf life and maintain its characteristics intact, including taste and aroma.
The characteristics of aluminum foil are non-toxic, odorless, soft, and high gloss.
Chocolate has a low melting point, and aluminum foil has good thermal conductivity, which can spread the heat well. Chocolate is a lipid that is easy to melt, ordinary paper will be penetrated by oil, and paper will also absorb water, while aluminum foil does not have these disadvantages.
Used to wrap chocolates, nougats, brown sugar, red sugar, lollipops, zen tea, dragon pearl tea, egg yolk cookies, xi eggs, glutinous rice eggs, rice balls and other foods.