Aluminum square bar has a square cross-section, widely used in fields such as structure, support, and industrial profiles, and can replace angle steel. Compared to round bars, the rolling and drawing of square bars are more difficult, requiring strict control of four right angles and high requirements for precision and lubrication.
Chalco offers extruded, drawn, and cutting aluminum square bars. The hot selling alloy series are 6061 T6 T651, 6063 T6, 7075, and 2024 T4 T351. The product specifications are complete and the price is affordable. To ensure quality, Chalco conducts inspections of four angles, four edges, and surface defects to ensure geometric dimensions and appearance quality.
Specification of Chalco aluminum square bar
Side length: 6.3mm~250mm, can be customized according to user requirements.
Length: 2500mm, 3000mm, 6000mm, etc., can be cut according to customer requirements.
Surface treatment: polished aluminum square bar rod, drawn aluminum square bar rod, anodization square aluminum bar rod, etc.
For detailed specifications, please refer to the 【Chalco Square Aluminum Rod Specification Table】 .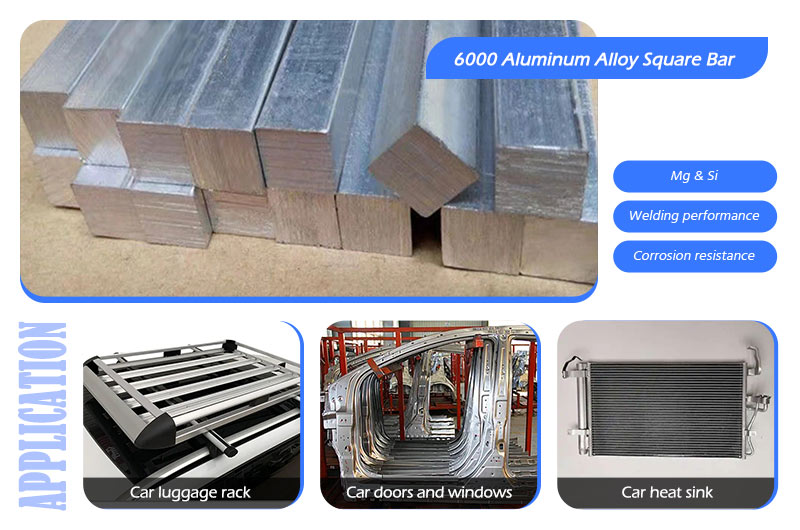 Chalco square aluminum bar hot selling product
6061 aluminum square bar

High strength, good corrosion resistance, heat treatable, and easy to weld. Applied in aerospace, transportation, bicycle, etc.

6063 aluminum square bar

Good corrosion resistance can be strengthened through quenching and artificial aging.

7075 aluminum square bar

Extremely high strength and excellent wear resistance, belonging to high-strength aviation aluminum alloy.

2024 aluminum square bar

High strength, good processing performance, but sensitive to corrosion. Applied to aircraft structures, bolts, and nuts.

5083 aluminum square bar

Excellent corrosion resistance, especially suitable for seawater environments. Applied in ship structure, marine engineering, etc.

1070 aluminum square bar

Pure aluminum, good conductivity and processing performance. Applied in power industry, power, and chemical containers.
Chalco square aluminum bar hot selling alloy series
1000 series aluminum square bare

Hot selling alloys: 1050, 1060, 1070, 1100

Containing aluminum over 99.00% with relatively low price, good conductivity, corrosion resistance and welding performance. Mainly used for conducting electricity in transformers, corrosion-resistant chemical industries, and special applications.

2000 series aluminum square bar

Hot selling alloys: 2A12, 2014, 2024, 2011, 2017-T3 T4 T351 T6 T6511

Copper is the main alloying and is widely used in the aviation industry (2014 alloy), screws (2011 alloy), and high-temperature industry (2017 alloy).

3000 series aluminum square bar

Hot selling alloys: 3003, 3A21-H112 H24

It has good corrosion resistance and welding performance, and can be strengthened by cold work hardening to enhance strength. Mainly used for seamless oil pipes (3003 alloy), deep drawing can shaped packaging, radiator seals, etc.

4000 series aluminum square bar

Hot selling alloys: 4A01-H112 F

Containing silicon, with low coefficient of thermal expansion and good corrosion resistance. Mainly used in construction materials, mechanical parts, forging materials, welding materials, pistons for motor vehicles, cylinder bodies, etc.

5000 series aluminum square bar

Hot selling alloys: 5052, 5005, 5083, 5A05, 5A06-H112 F

Containing magnesium element, medium strength, good corrosion resistance, good welding performance, low density, suitable for ship structures, aircraft fuel tank conduits, military and other fields.

6000 series aluminum square bar

Hot selling alloys: 6061, 6063, 6082, 6060

Containing magnesium and silicon elements, it has moderate strength, good corrosion resistance, and good welding performance. It is suitable for car luggage racks, doors, windows, car bodies, heat sinks, and compartment shells.

7000 series aluminum square bar

Hot selling alloys: 7075 7050 7A04

Containing zinc element, heat-treatable, it belongs to superhard aluminum alloy and is used in high-strength applications such as aerospace, military industry, and molds.
Weight and price of square aluminum bars
Square aluminum bar weight:
Meter weight (kg)= side width (mm) x side width (m) x length (m) x 2.7g/cm3
Square aluminum bar price:
(LME ingot price + processing fee) x weight + packing fee + shipping fee
If you want to know the price of LME aluminum ingots in the current market, you can go to (LME Metal Network)
If you find the aluminum price every day, please contact Chalco aluminum to inquire about the price, and ask about the processing fee per ton of the relevant type of aluminum square bar. Different alloys have different processing fees, and the difference is quite large. We will provide you with the best quotation.
Advantages of Chalco square aluminum bar
MOQ is low, and small orders can be accepted. Chalco has 2, 000 tons of inventory and can ship at any time.
Complete specifications, there are 5, 000 sets of aluminum square bar molds of different specifications for customers to choose from.
Good quality, manufactured according to EN/755, ASTM B211 standard.
Cheap price, Chalco is the largest aluminum processing manufacturer in China, with large raw materials and production capacity, and favorable price.
Fast delivery (15-20days) and good after-sales service.
Packed well, bundle the aluminum bar with a fumigation-free wooden frame, built-in moisture-proof agent, wrap it with moisture-proof film and put it in a wooden box, which is suitable for long-distance transportation and sea transportation.
Chalco's other hot selling aluminum bar shaped profile products
Aluminum round bars, aluminum hexagonal bars, and aluminum semi-round bars
Aerospace grade aluminum bars
Marine grade aluminum bars
Aluminum extruded bar rod and aluminum drawn bar rod
Brushed aluminum bar rod, bright finish aluminum bar rod
Chalco square aluminum bar production equipment strength demonstration
The production and processing of square aluminum bars require steps such as melting, extrusion, heat treatment, drawing, straightening, surface treatment, cutting, etc. to ensure that the strength, straightness, surface quality, and other aspects of the aluminum bars meet the quality requirements.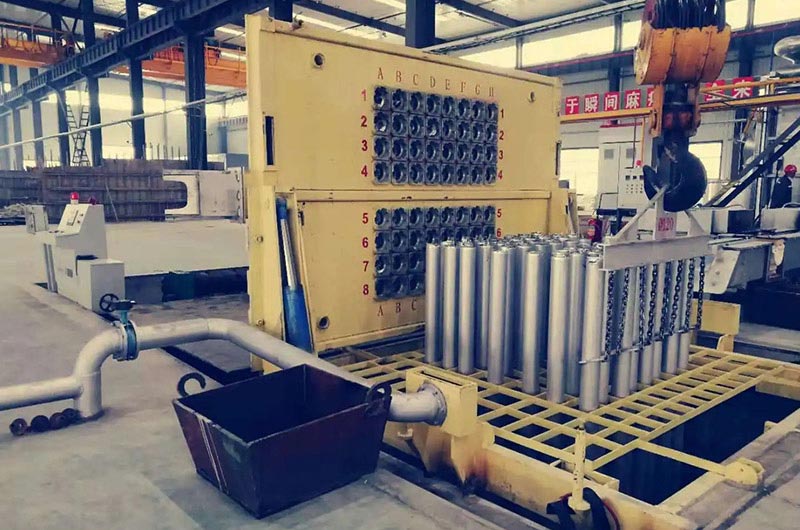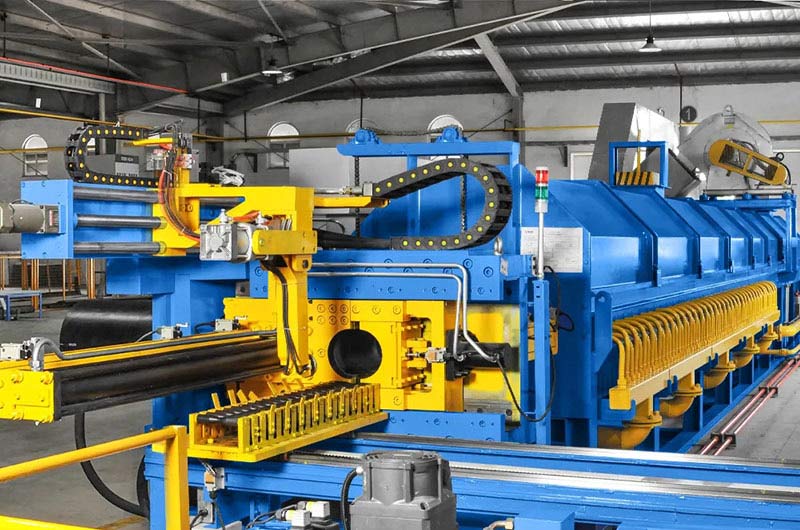 Chalco's inventory size of some hot selling aluminum square bar products