Chalco electrical aluminum busbar products include 1050, 1060, 1070, 1100, 1350, 6061, 6063, 6082, 6101 and some other hot selling aluminum alloy series, with the advantages of light weight, strong conductivity, good ductility, and good corrosion resistance. Widely used in electrical conductors of distribution systems.
Chalco-reliable supplier of conductive aluminum busbar products
Chalco EC grade aluminum busbar, complying with standards such as ASTM B317, ASTM B236, IEC 60105, ISO 209-1, 2, DIN EN 755-2, EN 573-3, etc., is widely used in electrical conductors of distribution systems.
Chalco specializes in providing various conductive aluminum busbar products and has established connections with a large number of manufacturers in transformers, switchgear, power capacitors, power tools, etc. fields.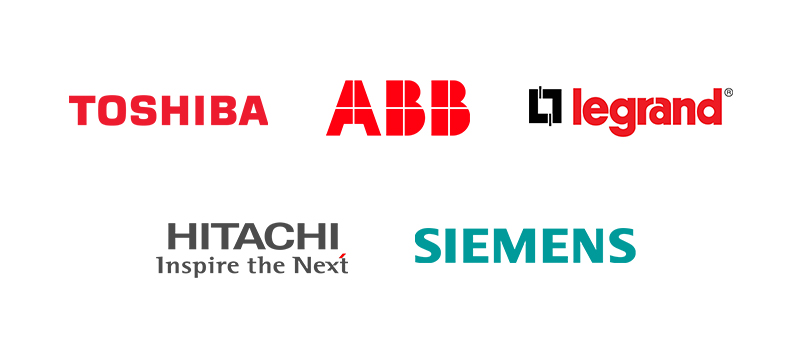 Introduction of Chalco Aluminum conductive aluminum busbar
It is usually formed by extrusion or rolling, and has good processing performance.

High conductivity

Corrosion resistance

The minimum weight percentage is 99.5%, which is the material used for battery busbars.

Conductivity

Thermal conductivity

It can effectively transmit and distribute electricity, reducing energy loss and line power loss.

Lightweight

Processability

It has high strength and hardness, while maintaining good conductivity.

Machinability

High strength and rigidity

Containing magnesium and silicon, has high mechanical strength. Better anti creep than 1350.

Thermal stability

Easy processing

6061 aluminum busbar has strong conductivity and is a universal material for most processing technologies.

Smooth surface

Strong moisture resistance

In high-power applications, it can help effectively dissipate heat, and reduce the risk of equipment overheating.

Strong plasticity

Excellent heat dissipation

CCA bus or bimetallic conductive bus, it is the third generation of "new energy-saving conductor materials".

Conductivity

Scalability

Reliability
For more alloy products or customized requirements, please contact us
Production capacity of Chalco Aluminum electrical busbar
Chalco can provide complete design, including machining, forming, and brazing. Cutting, stamping, bending, drilling and other processing can be completed according to the specific requirements of customers for current capacity and bending degree.
Chalco conducts size, weld seam, and appearance quality inspections on the processed conductive aluminum busbar. Ensure that the surface of the product is free of burrs and other defects, and that its performance meets the requirements and standards.
Chalco can provide surface coating and insulation processing for conductive aluminum busbars according to customer requirements to improve product corrosion resistance, aesthetics, and avoid short circuits and other issues.
Surface treatment: anodizing, electroplating, spraying, etc.; Usually aluminum is plated with silver, tin, and nickel.
Insulation treatment:
Insulation coating (powder coating, epoxy resin coating or insulation paint coating, etc.)
Insulating sleeve (PVC, heat shrink tubing, or silicone rubber, etc.)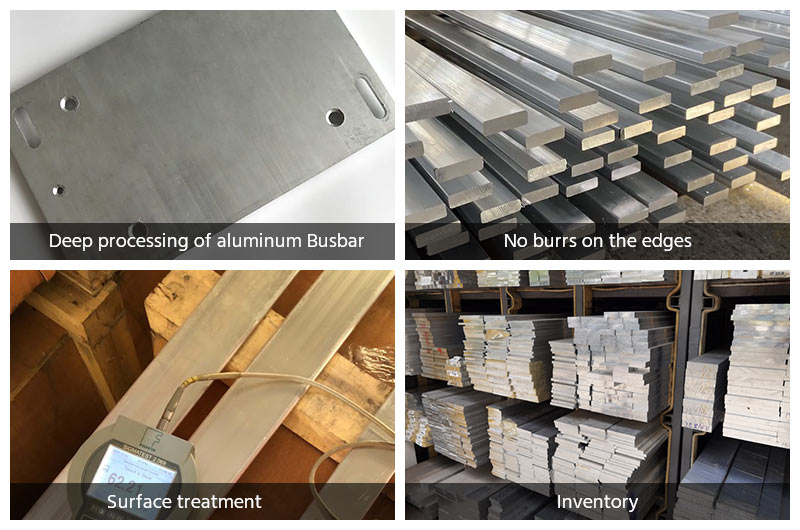 Service field and cooperative partner of Chalco electrical aluminum busbar
Power transmission and distribution system: can be used in high-voltage transmission lines, substations, distribution transformers, and other power equipment.
Industrial power applications: such as factories, mines, and manufacturing facilities.
Buildings and building facilities: can be located in the distribution room and power box inside the building.
New energy systems: such as solar and wind power generation systems. They are used to convert new energy into electrical energy and transmit it to the power grid or energy storage equipment.
New energy electric vehicles: with the popularization of new energy electric vehicles, conductive aluminum busbars are also widely used in electric vehicle drive systems and charging stations. The high conductivity and lightweight performance of aluminum can not only meet the requirements of reaching the point, but also meet the requirements of automotive lightweight.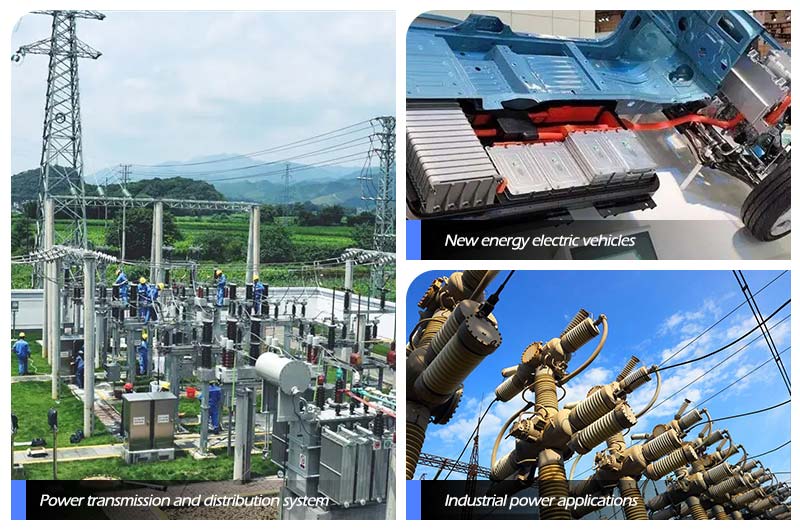 Conductive aluminum busbar size reference table
Square angle aluminum bar
2mm
2*30
2*40
2*67
2*70
2.5* 25
3mm
3*10
3*15
3*20
3*25
3*30
3*40
3*50
3*60
3*67
3*75
3*110
4mm
4*10
4*15
4*20
4*25
4*30
4*40
4*45
4*50
4*60
4.6*60
4.8*9.8
5mm
5*15
5*20
5*25
5*30
5*35
5*40
5*50
5*60
5*80
5*100
6mm
6*20
6*25
6*30
6*40
6*50
6*54
6*55
6*60
6*65
6*70
6*75
6*80
6*100
6*120
6*150
6*160
6.3mm
6.3*50
6.3*63
6.3*63.5
6.3*80
6.35*50.8
6.35*76.2
7mm
7.6*80
7*150
7*4*20*4
8mm
8*11
8*30
8*40
8*50
8*51
8*60
8*63
8*63.5
8*65
8*70
8*80
8*90
8*100
8*120
8*125
8.8*28.6
9mm
9*170
9*125
9. 2*64
10mm
10*20
10*25
10*30
10*40
10*45
10*50
10*60
10*63
10*65
10*70
10*80
10*90
10*100
10*110
10*114
10*120
10*125
10*140
10*150
10*160
12mm
12*30
12*40
12*45
12*50
12*60
12*70
12*76
12*80
12*100
12*120
12*125
12*130
12*140
12*150
12*160
12.5mm
12.5*90
12.5*100
12.5*125
12.5*127
12.7*101.6
12.7*160
13mm
13*125
13*130
13*160
14mm
14*100
14*120
14.5*80
15mm
15*30
15*35
15*50
15*60
15*80
15*100
15*120
15*125
15*150
16mm
16*30
16*90
16*100
16*110
16*125
16*130
16*140
16*150
16*160
20mm
20*76
20*100
20*120
20*130
Square bar
19*19
30*45
15*15
Round bar
Φ6
Φ8
Φ10
Φ11
Φ12
Φ14
Φ15
Φ15.6
Φ16
Φ18
Φ20
Φ21
Φ22
Φ23
Φ25
Φ27
Φ28
Φ30
Φ32
Φ35
Φ38
Φ40
Φ45
Φ50
Φ55
Φ60
Round angle aluminum bar
2mm
R2*20
R2.5* 50
3mm
R3*30
R3*40
R3*50
R3*60
R3*80
R3*100
R3*120
R3*160
4mm
R4*25
R4*30
R4*35
R4*40
R4*50
R4*60
R4.1*44.1
R4.7*151
5mm
R5*30
R5*35
R5*40
R5*45
R5*50
R5*60
R5*70
R5*75
R5*80
R5*90
R5*100
R5*120
6mm
R6*40
R6*50
R6*60
R6*70
R6*80
R6*100
R6*120
R6*140
R6*160
R6.3*63
R6.35*76.5
7mm
R7*70
8mm
R8*40
R8*50
R8*60
R8*80
R8*100
RS*120
10mm
R10*20
R10*40
R10*50
R10*60
R10*75
R10*80
R10*100
R10*120
R10*125
R10*150
R10*160
R10*170
R10.4*25
12mm
R12*80
R12*100
R12*110
R12*120
R12*125
R12*150
R12*160
12.5mm
R12.5*80
R12.5*125
R12.7*90
R12.7*127
13mm
R13*120
R13*125
14mm
R14*100
R14*120
R14*150
15mm
R15*100
R15*120
R15*130
R15*150
16mm
R16*150
R16*160
19mm
R19.05*101.6
R19.05*127
20mm
R20*80
R20*120
R20*130
Special-shaped hypotenuse
*4*50
*5*50
*5*60
*6*40
*6*50
*6*60
*6*80
*8*60
*8*80
*8*100
*8*120
*10*40
*10*80
*10*100
*10*120
*12*80
*12*100
*12*120
*15*120
*20*130
*28*60