Chalco can produce GB/T 33910 aluminum alloy grade extrusions profile 3002 H112 for automotive, has IATF16949 automotive material certification, used to windshield frames, luggage racks, seat rails, sliding door rails, door accessories, ABS valve bodies, etc.
Why choose Chalco Aluminum's 3002 automotive aluminum extrusion?
Automotive IATF16949 standard
The 3002 H112 T6 Aluminum auto profiles produced by Chalco adopt a strict quality and environmental management system, and have passed ISO 9001 and ISO 14001 certification, and IATF16949 certification
Well-known brand material certifications
Chalco Aluminum serves Tesla, Ford, Shanghai Automobile, Weilai Automobile, Beiqi New Energy, Changan Automobile and other famous new energy automobile manufacturers. Some models of automotive plate material certification.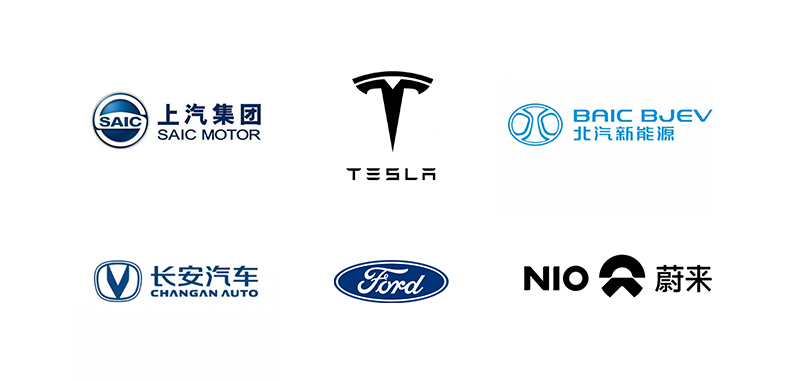 Specifications of Chalco Aluminium alloy 3002 H112 automotive extrusion
Alloy
3002
Temper
H112
Production standard
GB/T 33910
Size
Commonly used circular profiles with diameter 10-250mm, thickness 0.5-50mm,
rectangular profiles with length, width and height 20-100mm, 10-80mm, 0.5-10mm,
special shaped profiles of different sizes.
Length and Width:
according to specific vehicle and application
Aluminum profile surface treatment
Anodizing, electrophoretic coating, sandblasting and other methods
Common shapes:
3002 H112 aluminum alloy profiles for the automotive industry come in a variety of shapes as follows:
3002 H112 aluminum alloy round tube,
3002 H112 aluminum alloy square tube,
3002 H112 aluminum alloy angle aluminum,
3002 H112 aluminum alloy U profile,
3002 H112 aluminum alloy T profile,
3002 H112 aluminum alloy Z profile,
3002 H112 aluminum alloy H profile.
Chemical composition of Chalco 3002 H112A automotive aluminum alloy
| | |
| --- | --- |
| Element | Composition (%) |
| Si | 0.08 |
| Fe | 0.1 |
| Cu | 0.15 |
| Mn | 0.05-0.25 |
| Mg | 0.05-0.2 |
| Ti | 0.03 |
| V | 0.05 |
| Zn | 0.05 |
| Other (Each) | 0.0-0.05 |
| Aluminium (Al) | Balance |
Mechanical properties of Chalco 3002 H112 automotive high quality extrusion
| | |
| --- | --- |
| Mechanical property | Value |
| Tensile strength | 180-220MPa |
| Yield strength | 90-140 Min MPa |
| Elongation | 10-25% |
Product features of Chalco 3002 H112 automotive aluminum alloy extrusion
Lightweight and high-strength: compared with traditional steel materials, aluminum alloy materials have lower density, lighter weight, and higher strength and rigidity, so the overall weight of the car can be reduced, and the fuel efficiency and acceleration performance of the car can be improved.
Good corrosion resistance: aluminum alloy material has good corrosion resistance and can be used in various harsh environments, such as high temperature, humidity, acid and alkali environments.
Good processability: aluminum alloy materials have good processability and can be processed in various ways, such as extrusion, stretching, deep drawing, stamping, etc., and are also easy to connect with welding and riveting.
Good aesthetics: the surface of the aluminum alloy material is smooth and flat, with various colors, and the surface can be treated by oxidation, spraying, anodic treatment, etc., so that it has good aesthetics.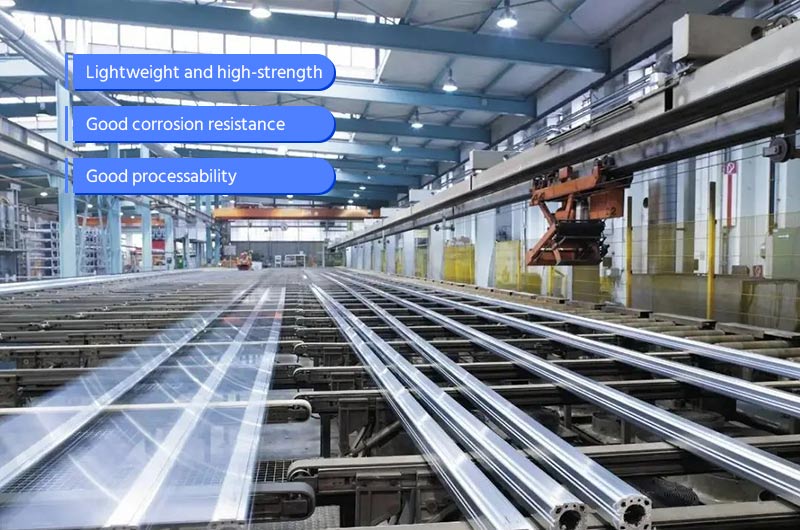 Application of Chalco 3002 H112A industrial automotive grade aluminium extrusion
Body structure: automotive aluminum profiles can be used to build body structures, such as door frames, roof structures, side skirts, etc. These components play an important role in the safety and rigidity of the vehicle.
Engine and transmission system: aluminum profiles can be used in the manufacture of components such as engine covers, radiator grilles and chassis protection covers, as well as components such as clutches and transmissions in the transmission system.
Wheels: aluminum profiles can be used in the manufacture of automobile rims. These rims are usually manufactured by casting process, which can effectively reduce the weight of the vehicle and improve the acceleration performance and fuel efficiency of the vehicle.
Interior decoration: aluminum profiles can be used for car interior decoration, such as steering wheels, door handles, dashboard trims, etc. These parts can increase the sense of class and luxury of the vehicle.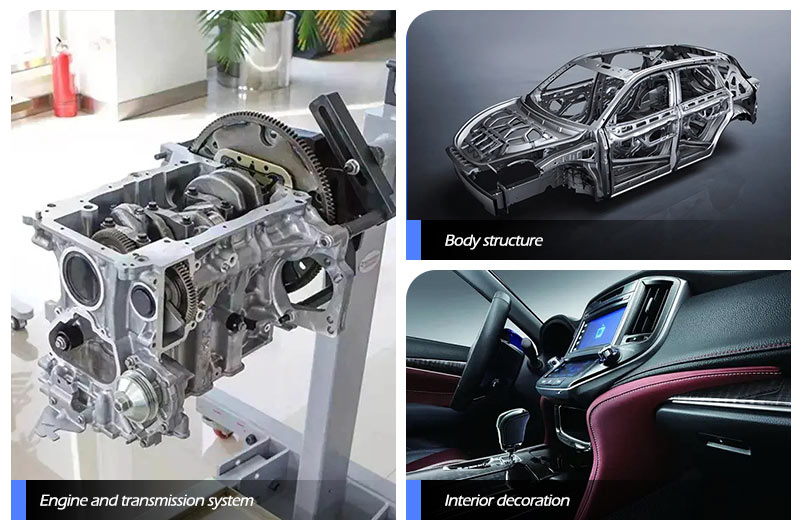 Production process of Chalco aluminum alloy 3002 H112 extrusion
At present, the production process of aviation aluminum profiles mainly includes casting, extrusion and rolling.
Melting and casting is the method of heating the aluminum material to a liquid state and cooling it through a mold;
Extrusion is to extrude the aluminum material into profiles of various cross-sectional shapes;
Rolling is to pass the aluminum material through multiple passes of pressure. It is tapered and formed into profiles of the desired shape.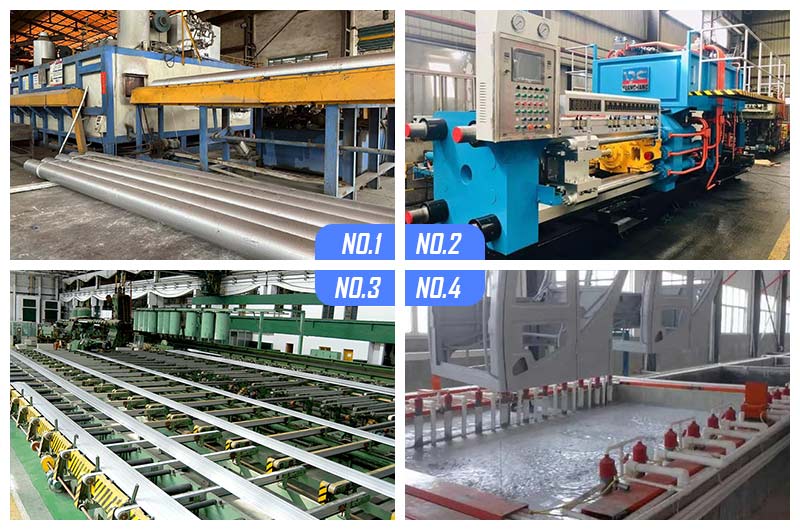 When purchasing 3002 H112 automotive aluminum profiles, you need to pay attention to the following items
Material certification
When selecting suppliers, suppliers with qualifications and experience should be given priority, and qualified material certification certificates should be required at the same time.
The material certification certificate should include information such as the chemical composition, mechanical properties, processing technology and surface treatment of the material to ensure that the purchased 3002 H112 aluminum profiles meet the corresponding standards and requirements.
Specification and size
According to the required specific use and design requirements, select the appropriate 3002 H112 aluminum profile specification and size. Pay attention to the performance and price differences between different specifications and sizes, and make choices and trade-offs according to actual needs.
Surface treatment
The surface treatment of 3002 H112 aluminum profiles includes oxidation, anodic oxidation, electrophoretic coating, sandblasting and other methods.
Choose the appropriate surface treatment method according to the specific requirements to improve the corrosion resistance, wear resistance and aesthetics of the 3002 H112 aluminum profile.
Supply cycle and delivery method
When negotiating with suppliers, details such as supply cycle and delivery method need to be clarified. Ensure that the purchased 3002 H112 aluminum profiles can be supplied in a timely manner.
At the same time suppliers are required to provide reasonable transportation and delivery methods to ensure that the goods arrive at their destination safely and in time.
Price and after-sales service
Price is a factor that cannot be ignored in the procurement process. The price and after-sales service of different suppliers should be evaluated and compared, and the cost-effective supplier should be selected for cooperation.
At the same time, establish a good cooperative relationship with suppliers to obtain better service and support in future cooperation.