Why choose Chalco 6061 aluminum automotive profile?
Chalco authentication
Chalco products are manufactured in our advanced factories using strict quality and environmental management systems, and have passed ISO 9001 and ISO 14001 certifications, as well as IATF16949 certifications.
Production strength of Chalco
Production equipment, production standards and capabilities, production lines for automotive panels: cleaning, passivation, stretching.
Reference
Chalco Aluminum serves Tesla, Ford, Shanghai Automobile, Nextev, Beiqi New Energy, Changan Automobile and other famous new energy automobile manufacturers, determines the material certification relationship, and has completed the certification of some models of automobile plate materials of Beiqi New energy, Nextev and other automobile factories.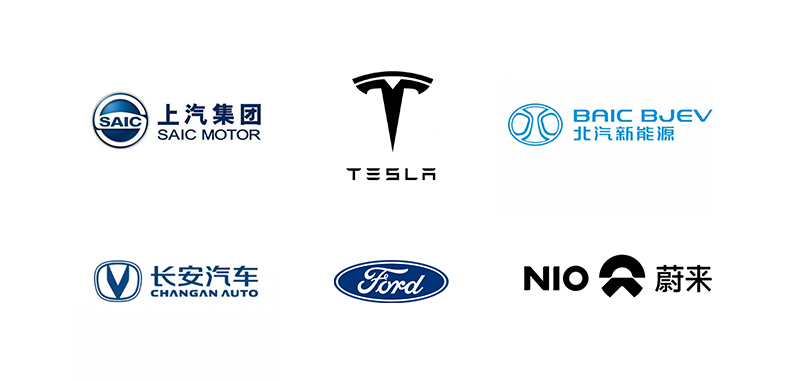 Mechanical properties of 6061 custom aluminum auto profile
Alloy
Temper
Wall thickness mm
Tensile strength Rm N/mm2
Yield strength Rp0.2 N/mm2
Elongation A 50 min %
Hardness HBW
6061
T4
≤25.00
≥180
≥110
≥15
65
T5
≤16.00
≥240
≥205
≥19
65
T6
≤5.00
≥260
≥240
≥7
95
>5-40.00
≥260
≥240
≥10
95
The specification of 6061 custom aluminum auto trim profiles
Alloy
6061
Temper
T4, T5, T6
Open profile dimensions
Min. 4mm×3mm,
Max. 850mm×50mm.
Closed profiles dimension
Min. 6.35mm ×1mm,
Max. 573mm×10mm.
Weight per meter
Min. 0.03kg/m,
Max. 124kg/m
Profile length
Maximum 28m (standard 6000mm)
Surface treatment
Anodizing;
Anodized oxidation + electrophoretic spray paint;
Powder spraying;
Liquid spraying
Standard
GB/T 33227-2016,
JIS H4000,
ASTM B209,
EN 485
Chemical composition of 6061 aluminum automotive profile
| | |
| --- | --- |
| Element | Composition(%) |
| Al | Remainder |
| Si | 0.40-0.80 |
| Fe | ≤0.70 |
| Cu | 0.15-0.40 |
| Mn | 0.15 |
| Mg | 0.80-1.20 |
| Cr | 0.04-0.35 |
| Zn | ≤0.25 |
| Ti | ≤0.15 |
| other(each) | ≤0.05 |
| other(total) | ≤0.15 |
What are the advantages of Chalco 6061 aluminum alloy extruded profile?
High strength: 6061 aluminum automotive profiles have excellent strength and hardness, can withstand high-strength stress, and is suitable for the manufacturing of automotive parts.
Strong corrosion resistance: 6061 aluminum auto profile has good corrosion resistance and can resist the corrosion of many chemicals, making it very suitable for use in automobiles.
Easy to process: 6061 aluminum automotive profiles are easy to process, cut, and form, and can produce various shapes and sizes of aluminum profiles, making it convenient for automobile manufacturers to produce and assemble.
Lightweight: compared with steel materials, aluminum alloy has a lighter weight, which can effectively reduce the weight of the vehicle and improve fuel efficiency and performance.
Good heat treatment performance: 6061 automotive aluminum has good heat treatment performance, which can obtain higher strength and hardness through heat treatment, making it suitable for high demand automotive parts.
High recyclability: aluminum materials have good recyclability, which can reduce waste emissions and help achieve sustainable development.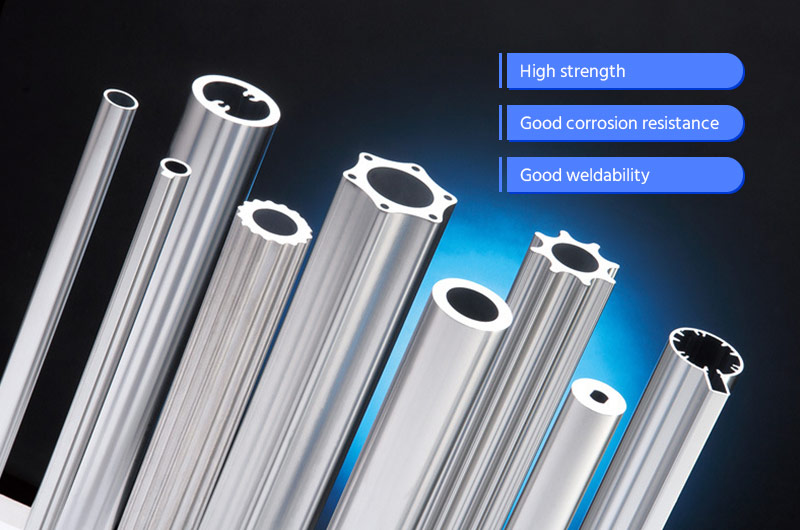 What are the precautions for purchasing 6061 car body aluminum profile?
Material certification: ensure that the purchased 6061 aluminum alloy material meets relevant standards and obtains a qualified material certification certificate.
Specification requirements: select appropriate specifications, sizes, and shapes based on actual needs to ensure that the purchased aluminum profiles can meet specific automotive component manufacturing requirements.
Surface quality: check whether the surface of the purchased aluminum profile is flat, free from cracks, wear, oxidation, or other surface defects, to ensure that the surface quality of the aluminum profile meets the requirements.
Supplier reputation: choose reputable and experienced suppliers to purchase to ensure reliable quality, reasonable price, and timely delivery of 6061 automotive aluminum profiles.
Storage requirements: pay attention to the storage requirements of aluminum profiles, keep them dry, avoid moisture, and avoid mechanical impact or other damage.
In summary, when purchasing 6061 automotive aluminum profiles, it is necessary to pay attention to material certification, specification requirements, surface quality, supplier reputation, and storage requirements to ensure that the purchased aluminum profiles are of reliable quality and meet the requirements.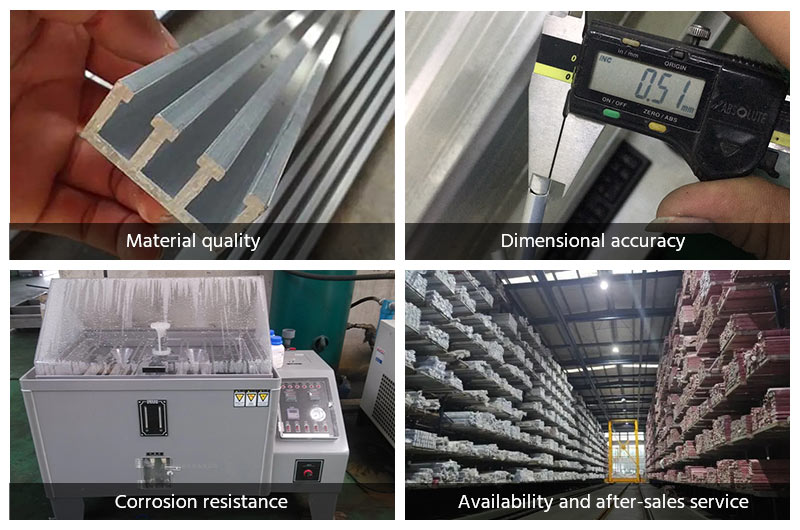 What are the applications of Chalco 6061 aluminum extrusions for automotive?
Engine and transmission components: 6061 Aluminum Profile for Auto can be used in engine housing, cylinder head, crankcase, intake manifold and transmission parts, with excellent strength and heat treatment properties.
Suspension system: 6061 T6 Aluminum automotive profile can be used in suspension system support rod, spring seat, shock absorber and control arm components, with the characteristics of lightweight and high strength.
Body structure: 6061 T5 aluminum tubing for auto can be used in the body structure of the door frame, beams, support rods and other parts, can effectively reduce the body weight, improve vehicle fuel economy and performance.
Cooling system: 6061 Car body aluminum profile can be used in automotive cooling system radiator, fan blades, water pump impeller and other parts, has good thermal conductivity and corrosion resistance.
The fuel system: 6061 T6 aluminum alloy profile can be used in automotive fuel systems such as the fuel tank, throttle and intake manifold components, with good corrosion resistance and machinability.
In short, 6061 T4 aluminum auto alloy profile is widely used in automobile manufacturing. It can be used in engine and transmission parts, suspension system, body structure, cooling system, fuel system and other aspects to meet the requirements of automobile manufacturers for lightweight, high strength, corrosion resistance and other performance.