Why choose Chalco 2117 aluminum automotive profile?
Authentication
Chalco products are manufactured in our advanced factories using strict quality and environmental management systems, and have passed ISO 9001 and ISO 14001 certifications, as well as IATF16949 certifications.
Production strength
Production equipment, production standards and capabilities, production lines for automotive panels: cleaning, passivation, stretching
Reference
Chalco Aluminum serves Tesla, Ford, Shanghai Automobile, Nextev, Beiqi New Energy, Changan Automobile and other famous new energy automobile manufacturers, determines the material certification relationship, and has completed the certification of some models of automobile plate materials of Beiqi New energy, Nextev and other automobile factories.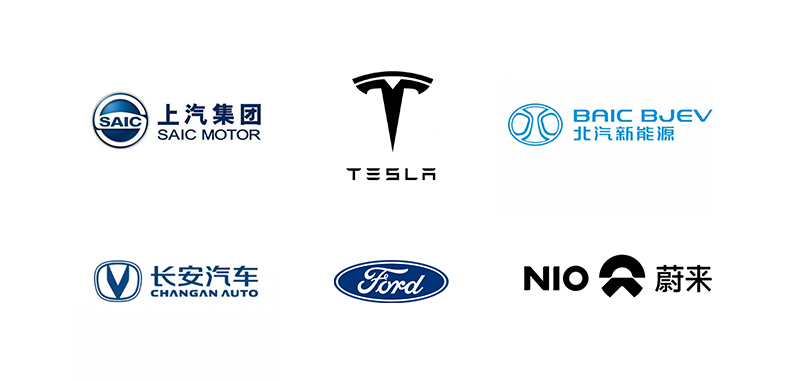 The specification of 2117 auto aluminum profiles
Temper
T4, T6
Open Profile dimensions
Min.: 4mm*3mm,
Max.: 850mm*50mm.
Closed profiles dimension
Min.: 6.35mm*1mm,
Max.: 573mm*10mm.
Weight per meter
Min.: 0.03kg/m,
Max.: 124kg/m
Profile length
Maximum 28m (standard 6000mm)
Surface treatment
Anodizing;
Anodized oxidation + electrophoretic spray paint;
Powder spraying;
Liquid spraying
Standard
GB/T 33227-2016,
JIS H4000,
ASTM B209,
EN 485
Mechanical properties of 2117 aluminum auto profile
Temper
Wall thicknessmm
Tensile strength Rm N/mm2
Yield strength Rp0.2 N/mm2
Elongation A50 min %
T4
≤12.50
According to the measured results
T6
≤25.00
According to the measured results
Chemical composition of 2117 aluminum automotive profile
Element
Composition(%)
Al
Remainder
Si
≤0.80
Fe
≤0.70
Cu
2.20-3.0
Mn
0.20
Mg
0.20-0.50
Cr
≤0.10
Zn
≤0.25
Other element:Sigle:≤0.05;Total:≤0.15
What are the advantages of Chalco 2117 aluminum alloy extruded profile?
Lightweight: 2117 aluminum automotive profiles are lighter than steel, which can reduce the weight of the vehicle, improve fuel efficiency and energy saving and emission reduction.
High strength: 2117 aluminum automotive profiles have higher strength and stiffness than ordinary aluminum alloy, which can provide better structural support and stability.
Good corrosion resistance: 2117 aluminum automotive profiles have good corrosion resistance, can extend the life of the car and reduce maintenance costs.
Easy processing: 2117 aluminum automotive profiles can be processed through a variety of processing methods (such as forging, extrusion, casting, etc.) to meet the needs of a variety of shapes and sizes in automotive manufacturing.
High recyclability: aluminum has good recyclability, can reduce waste emissions, contribute to sustainable development.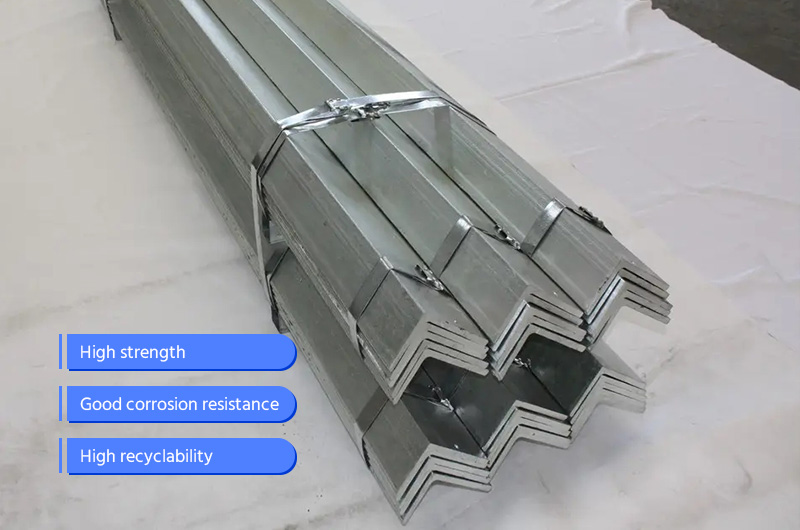 What are the precautions for purchasing 2117 car body aluminum profile?
Material certification: ensure that the aluminum profile purchased has the relevant material certification and quality assurance. If you are not sure, you can ask the supplier to provide relevant documentation.
Specifications and dimensions: the specifications and dimensions of the aluminum profile should be consistent with your design requirements. Before purchase, the specification and size of the aluminum profile to be purchased should be confirmed.
Length requirements: the length of the aluminum profile may affect transportation and processing. Before purchasing, you need to consider the shipping and processing requirements and choose the right length.
Supplier reputation: select reliable suppliers to ensure that the products you receive meet quality requirements and are delivered on time. You can get a sense of a supplier's reputation by asking for reviews from other customers or by looking up reviews from suppliers.
Safe transportation: aluminum profiles need to be properly protected during transportation to prevent damage and deformation. Before purchasing, you need to confirm with the supplier the shipping details and protection measures to ensure that the aluminum can safely reach your destination.
In short, before buying 2117 automotive aluminum profile, we need to know our specific needs, choose the right material and size, choose reliable suppliers, balance cost and performance, to ensure that we can buy aluminum profiles that meet the requirements.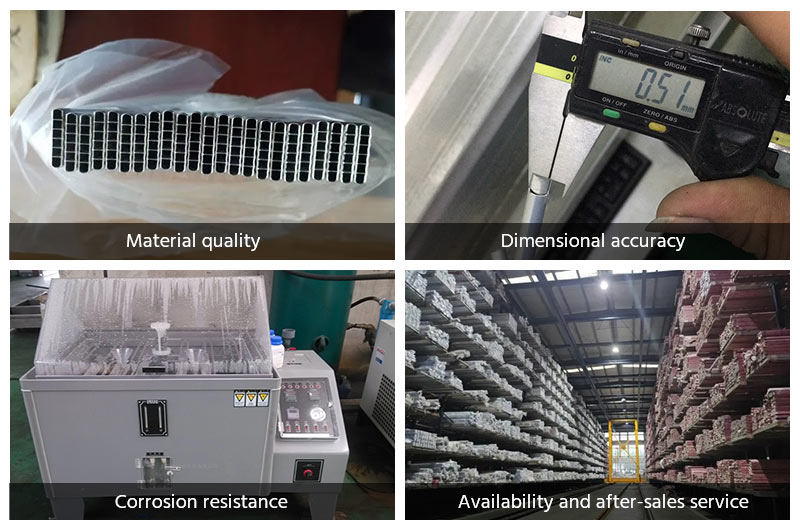 What are the applications of Chalco 2117 aluminum extrusions for automotive?
Automobile body: 2117 T6 Aluminum automotive profile alloy can be used in the manufacture of structural parts of car bodies, such as doors, roofs, hoods, etc. Due to its high strength, lightweight and corrosion resistance, 2117aluminum alloy can improve the fuel economy and performance of the vehicle.
Wheels: 2117 T4 Aluminum automotive profile alloy can be used in the manufacturing of automobile hub, improve the strength and stiffness of the wheel, while reducing the weight of the wheel, improve the suspension performance and handling performance of the car.
Engine parts: 2117 Aluminum alloy can be used in engine components, such as the cylinder head, crankcase, exhaust pipe, etc. Because 2117aluminum alloy has high heat resistance, it can improve the performance and life of the engine.
Brake system: 2117 Car body aluminum profile can be used in the manufacturing of automotive brake system components, such as brake calipers and brake discs. 2117aluminum alloy has high strength and thermal conductivity, which can improve the performance and durability of the brake system.
Chassis: 2117-T4 aluminum auto alloy profile can be used in the construction of structural parts of vehicle chassis, such as suspension, steering system and frame. Because 2117aluminum alloy has high strength and stiffness, it can improve the stability of chassis and suspension performance.