Why choose Chalco 6A10 T6 automotive aluminum forging?
Authentication
Chalco products are manufactured in our advanced factories using strict quality and environmental management systems, and have passed ISO 9001 and ISO 14001 certifications, as well as IATF16949 certifications.
Production strength
Production equipment, production standards and capabilities, production lines for automotive panels: cleaning, passivation, stretching.
Reference
Chalco Aluminum serves Tesla, Ford, Shanghai Automobile, Nextev, Beiqi New Energy, Changan Automobile and other famous new energy automobile manufacturers, determines the material certification relationship, and has completed the certification of some models of automobile plate materials of Beiqi New energy, Nextev and other automobile factories.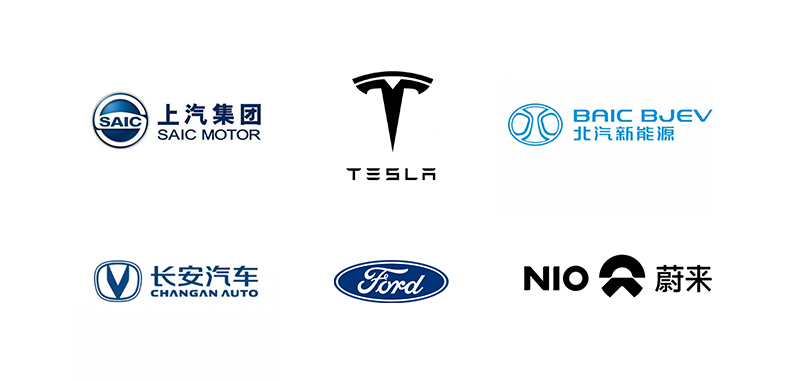 Mechanical properties of 6A10 T6 automotive parts forging
Alloy
Temper
Thickness/mm
Direction
Tensile strength RM/Mpa
Specify non-proportional extension strength RP0.2/Mpa
percentage elongation after fracture/%
Hardness HBW
No less than
6A10
T6
≤100
streamiline wire
380
350
10
105
Non-streamlined line
370
330
8
Anodized film requirements for 6A10 T6 automotive aluminium forgings
Macro test
Fracture test
Area under inspection mm2
Requirements for anodized films with a single point length in the following range
Area under inspection mm2
anodized film
<2 mm
2 mm-3 mm
>3 mm
total area mm2
Single point area mm2
105
≤6
≤2
Not allowed to exist
104
≤8
≤3
The specification of 6A10 T6 auto aluminum forged parts
Alloy
6A10
Temper
T6
Free forging
Free forging
Die forging
≤2.5m²
Forged aluminum ring size
Aluminum rolled ring forgings
Wall thickness: 50-400mm
Height: 2000mm
Out diameter: 100-6000mm
Standard
GBn 223-84,
GJB2351-95,
GB/T 26036-2010,
YS/T 479-2005
Chemical composition of 6A10 T6 aluminum forging automobile parts
| | |
| --- | --- |
| Element | Composition(%) |
| Al | Remainder |
| Si | 0.7-1.1 |
| Fe | ≤0.50 |
| Cu | 0.30-0.80 |
| Mn | 0.30-0.90 |
| Mg | 0.70-1.1 |
| Cr | 0.05-0.25 |
| Zn | ≤0.20 |
| Ti | 0.02-0.10 |
| Zr | 0.04- 0.20 |
| other(each) | ≤0.05 |
| other(total) | ≤0.15 |
Advantages of Chalco 6A10 T6 aluminum alloy forged auto parts
Lightweight: high strength forged aluminum alloy 6A10 is used instead of the traditional steel plate to produce the upper arm, which can reduce the weight of the whole vehicle by 5 kg and achieve an obvious lightweight effect.
High strength: 6010 T6 aluminum auto forgings have high strength and hardness after heat treatment. This makes it perform well under high loads and pressures, and can withstand various forces and vibrations in the operation of the car. Compared to other materials, 6010 T6 aluminum auto forgings are light in weight and strong enough to improve vehicle safety.
Good corrosion resistance: aluminum has good corrosion resistance, 6010 T6 Forged Auto Parts can maintain good durability in common atmospheric environment and chemical media. This is important for car components, which operate in a variety of environmental conditions and are exposed to factors such as humidity, salt spray and chemicals.
Plasticity: the aluminum forgings process enables the production of complex shapes and precise sizes. 6010 T6 aluminum forgings can be forged, extruded and machined to create a variety of complex automotive components. This plasticity makes aluminum forgings ideal for the design and manufacture of complex structures.
Recyclability: aluminum is a recyclable material and 6010 T6 Automotive Parts Forging can be recycled and reused, helping to reduce the consumption of natural resources and reduce the negative impact on the environment. The recyclability of aluminium forgings is an important advantage in the context of sustainable development.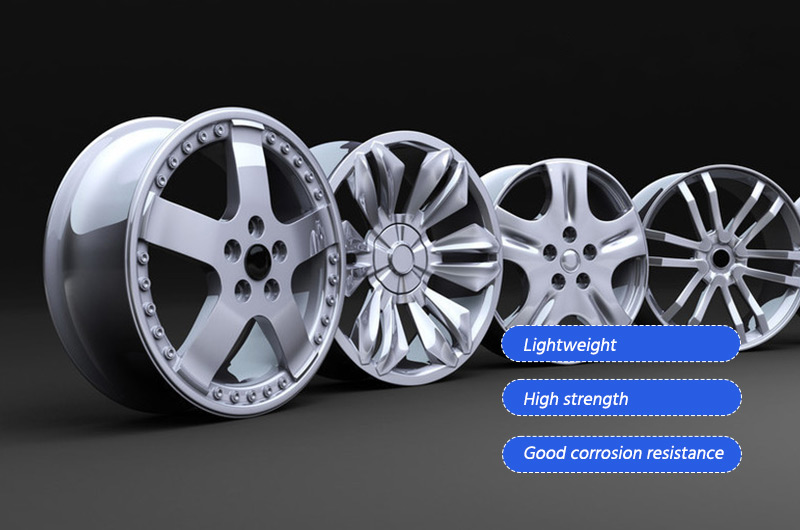 Precautions for purchasing 6A10 T6 automotive parts forging
Material quality: ensure that quality 6010 T6 aluminum forging material is selected. Good quality aluminum forgings provide higher strength and durability, ensuring the safety and performance of automotive components.
Supplier reputation: choose a reputable supplier or manufacturer to buy 6A10 T6 Aluminum Forging for Automotive Application. They should have good production and quality control standards and be able to provide products that meet the specifications.
Certification and Standard: ensure that the 6010 T6 aluminum auto forgings purchased meet the relevant certification and standard requirements. For example, ISO/TS 16949 certification in the international automobile industry, or other relevant quality management system certification.
Technical support: ask if the supplier provides technical support and after-sales service. They should be able to provide support on product features, installation instructions, and maintenance recommendations.
Price comparison: compare prices and quotations from different suppliers to ensure that the price of 6010 T6 aluminum automobile forgings purchased is reasonable and in line with market conditions.
Delivery time: understand the supplier's delivery time and supply capacity. Ensure they are able to deliver the required quantity of 6010 T6 aluminium automobile forgings on time to avoid production delays or supply shortages.
Compatibility: ensure that the 6010 T6 aluminum forged parts purchased are appropriate for your specific needs and applications. Consider size, shape, and other technical requirements to ensure that the aluminum forgings chosen will meet your requirements.
Warranty and return policies: understand the supplier's warranty and return policies. Before buying 6010 T6 aluminum forged parts, know the warranty period and return conditions to ensure you have the proper support and solutions if you need them.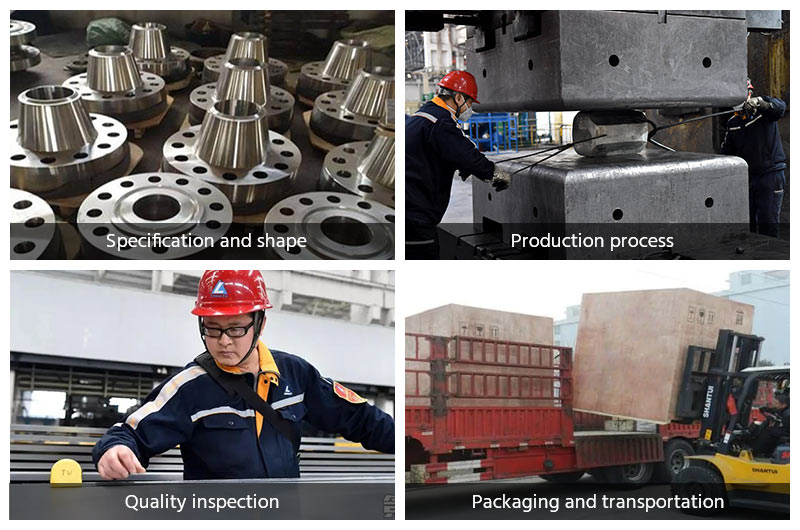 Applications of Chalco 6A10 T6 aluminum forging for automotive
Engine parts: 6010 T6 forged aluminum auto parts can be used on engine parts such as pistons, connecting rods and cylinder heads. These components require high strength and heat resistance, and aluminum forgings can meet these requirements and reduce the overall weight of the engine.
Chassis and suspension: 6010 T6 aluminum forgings for auto can be applied to key components of chassis and suspension such as suspension arms, control arms, crossarms and crutches. The use of aluminum forgings can reduce the weight of the suspension system and improve the response and handling performance of the suspension system.
Hub and braking system: the hub is a key component that carries the wheel and 6010 T6 aluminium automotive forgings can be used to manufacture the hub, providing adequate strength and rigidity. In addition, aluminum forgings can also be used in brake system components such as brake calipers and brake discs.
Transmission and transmission systems: in transmission and transmission systems, 6010 T6 aluminium automotive forgings can be used to manufacture critical components such as enclosures for gears and gearboxes. Aluminum forgings provide sufficient strength and durability while reducing the weight of the entire drivetrain.
Body structure and doors: 6010 T6 aluminum forged parts for Auto can be used for support and reinforcement of body structure such as roof beams and body beams. In addition, aluminum forgings can be applied to the internal structure of the door and components such as hinges, reducing the weight of the door and improving the smoothness of opening and closing.