The 1100 aluminium embossed heat shield sheet increases its surface area and ability to reflect heat. The sheet is made of high-quality 1100 aluminum alloy, which has excellent corrosion resistance and high thermal conductivity, and is suitable for heat insulation of automobile engine and exhaust, etc.
Why choose Chalco Aluminum's 1100 aluminium embossed heat shield sheet?
Chalco auto body sheet production capacity
Chalco Aluminum has an embossed anodizing slitting production line, and the embossed anodized aluminum heat shield sheet produced can well meet the requirements of automobiles for heat insulation.
Chalco Aluminum can provide automotive inner panels, outer panels, and automotive structural materials, realizing full coverage of key automotive lightweight panels, and the industrialization of automotive lightweight materials has entered a new stage.
Automotive IATF16949 standard
Chalco Aluminum has passed the requirements of the automotive IATF16949 standard audited by BSI (British Standards Institution), providing quality compliance for continuously expanding the automotive product market and achieving high-quality development.
Well-known brand material certifications
Serving Tesla, Ford, Shanghai Automobile, NIO Automobile, BAIC New Energy, Changan Automobile and other famous new energy automobile manufacturers, confirmed the material certification relationship, and completed the parts of many automobile factories such as BAIC New Energy and Weilai Automobile Model car plate material certification.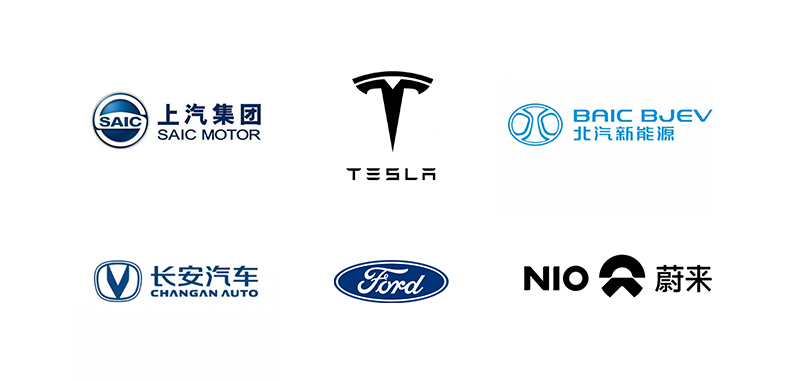 Specs of 1100 aluminium embossed heat shield sheet
Alloy
1100
Temper
O
ABS sheet dimension
Thickness: 0.30-3.50mm
Width: 800-2400mm
Length: 800-5500mm
ABS coil dimension
Thickness: 0.70-1.50mm
Width: 800-2400mm
Standard
GB/T 33227-2016,
JIS H4000,
ASTM B209,
EN 485
Chemical composition of 1100 aluminum alloy
Element
Composition %
Si
0.95
Fe
Cu
0.05-0.20
Mn
0.05
Mg
-
Cr
-
Ni
-
Zn
0.10
Ti
-
Al
Remainder
Property of 1100 aluminium embossed heat shield sheet
Surface treatment method: the surface is spherically embossed, and then anodized.
| | | |
| --- | --- | --- |
| Thickness mm | 0.50-1.50 | 1.50-3.00 |
| Tension Strength Rm N/mm2 | 75-105 | 75-105 |
| Yield Strength R p0.2 N/mm2 | ≥25 | ≥25 |
| Elongation A 50 min % | ≥21 | ≥24 |
| Hardness HBW | 23 | 23 |
Features of 1100 aluminium embossed heat shield sheet
High reflective performance: the surface area is increased by processing the embossed texture, which makes it have a better ability to reflect heat.
Excellent heat dissipation performance: the plate is made of high thermal conductivity 1100 aluminum alloy, which has excellent heat dissipation performance and can effectively manage and disperse heat.
Good corrosion resistance: 1100 aluminum alloy has good corrosion resistance and can be used in harsh environments for a long time.
Good surface decoration: the embossed texture of the plate is beautiful, and can be used in architectural decoration and interior design and other fields.
Easy to process and install: aluminum has good processability and plasticity, easy to cut, bend, shape and other processing, and it is lightweight and easy to install.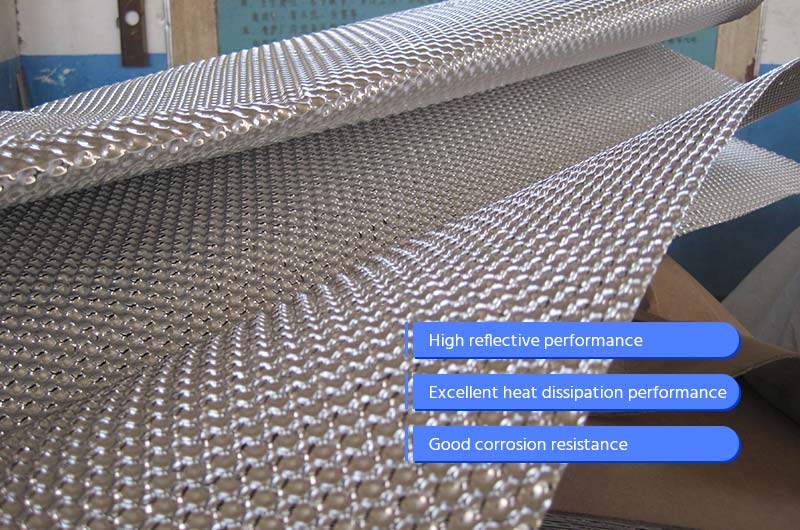 Uses of 1100 aluminium heat shield sheet
1100 aluminum embossed heat shield can be used in the following aspects in the automotive industry:
Radiator plate: acts as a radiator chip or heatsink to dissipate heat from a car's engine, transmission, or drivetrain to keep the engine and other systems running at the proper temperature.
Heat insulation pad: used as a heat insulation material to isolate the temperature between the engine and the interior, so as to prevent the high temperature from harming the interior and passengers.
Exhaust pipe protection cover: used as an exhaust pipe protection cover to protect other components from the high temperature of the exhaust pipe.
Some other uses: exhaust heat shield, component heat shield, fuel tank heat shield, steering rack heat shield.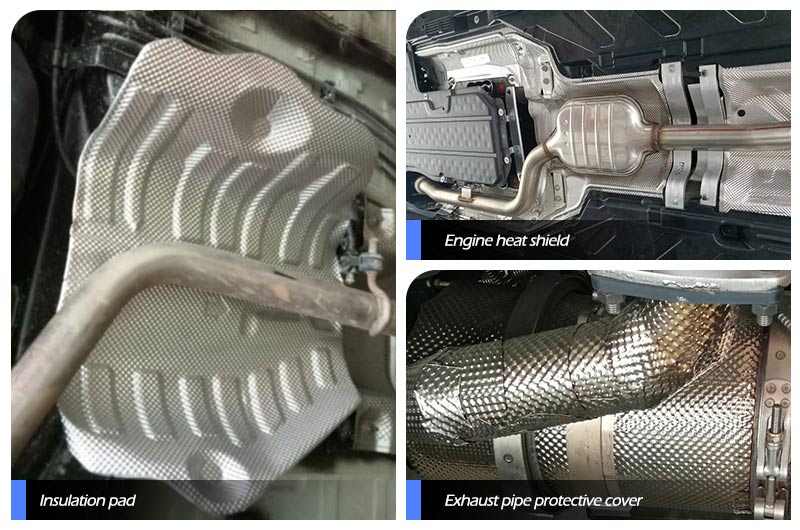 What should I pay attention to when buying 1100 aluminum heat shield sheet?
When purchasing 1100 aluminium heat shield sheet, you need to pay attention to the following items:
Specifications and sizes: choose the specifications and sizes that suit your needs to ensure that the purchased boards can meet your own use requirements.
Plate quality: choose a reputable manufacturer to ensure that the purchased plates are of reliable quality and meet national and industry standards
Surface quality: check whether the surface of the board is smooth, flat, free of cracks, scale and other surface defects to ensure that the surface quality meets the requirements.
Price comparison: compare the prices of multiple manufacturers, choose a reasonable price and quality, and avoid being deceived by high-priced or low-priced products.
Transportation and packaging: check whether the purchased panels are damaged during transportation, and confirm that the manufacturer can provide safe and reliable packaging and transportation services.
In short, when purchasing 1100 aluminium heat shield sheets, you need to pay attention to the above aspects to ensure that the quality and use effect of the purchased plates meet your own requirements.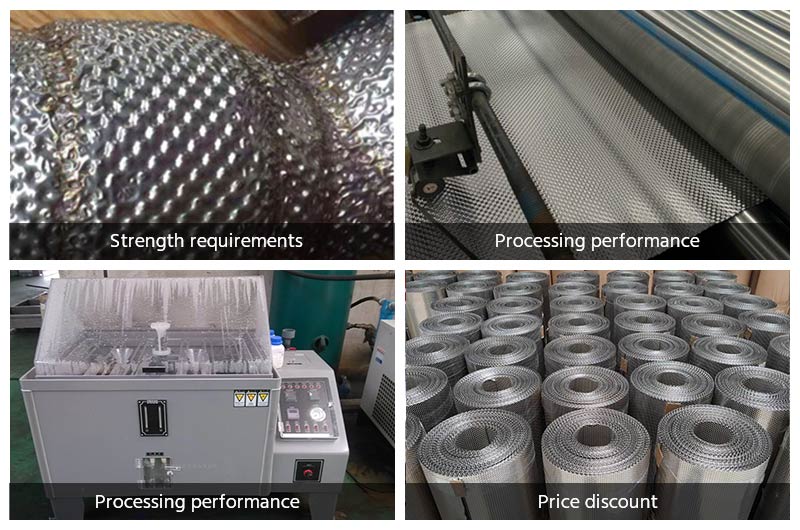 Thickness deviation of 1100 aluminum heat shield sheets and strips for body panels
Thickness mm
Thickness tolerances within the following width ranges
800.0-1600.0
>1600.0-1800.0
>1800-2400.00
0.70-1.00
±0.03
±0.05
±0.08
>1.00-1.20
±0.04
±0.06
±0.09
>1.20-1.50
±0.05
±0.07
±0.10
Width deviation of 1100 aluminum heat shield sheets and strips for body structural parts
Thickness mm
Width tolerances within the following width ranges
<100.0
>100.0 -300.0
>300.0-500.0
>500.0-800.0
>800.0-1 250.0
>1 250.0-1 800.0
>1 800.0-2 000.0
>2 000.0-2 400.0
0.30—1.60
+ 0, 3 0
+ 0, 4 0
+ 1.0 0
+ 1.5 0
+ 2, 0 0
+ 3.0 0
—
—
>1.60—3.50
—
—
—
+ 2.0 0
4-3.0 0
+ 4.0 0
+ 5.0 0
+ 6.0 0