1. Thin film in hanging material causes light coloring, even no coloring
Main Cause: Loose binding of material or loosening after alkali etching, leading to poor contact between material and conductor rod.
Solution: Tighten the binding wire further with pliers after alkali etching.
2. Partial burn of oxidation film results in blackening
Main Cause: Poor contact between aluminum parts and conductor rod or insufficient contact area, unclean film on conductor rod, or short circuit between anode and cathode.
Solution: Improve contact and eliminate anode-cathode contact.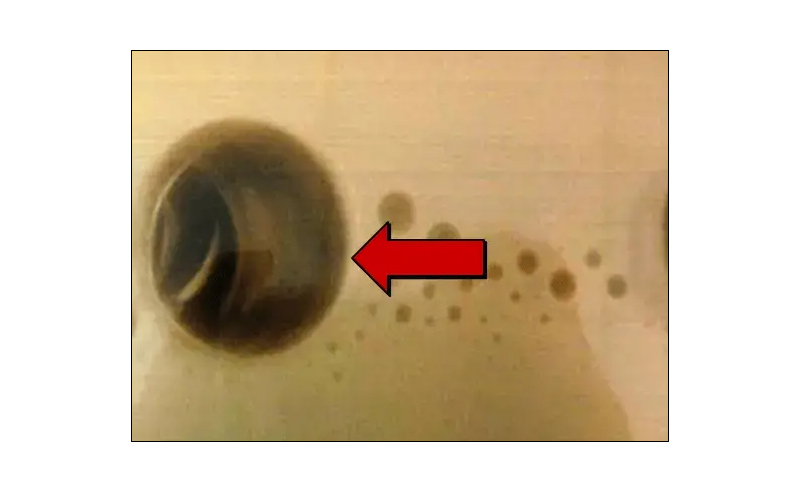 3. Dark film layer
Main Cause: Issues with alloy composition, interruption of current during oxidation, low electrolyte concentration, high oxidation voltage, poor pretreatment.
Solution: Improve ingot quality if it's a material issue, or strengthen pretreatment if it's a treatment issue. Adjust electrolyte content, sulfuric acid concentration, and appropriately reduce voltage.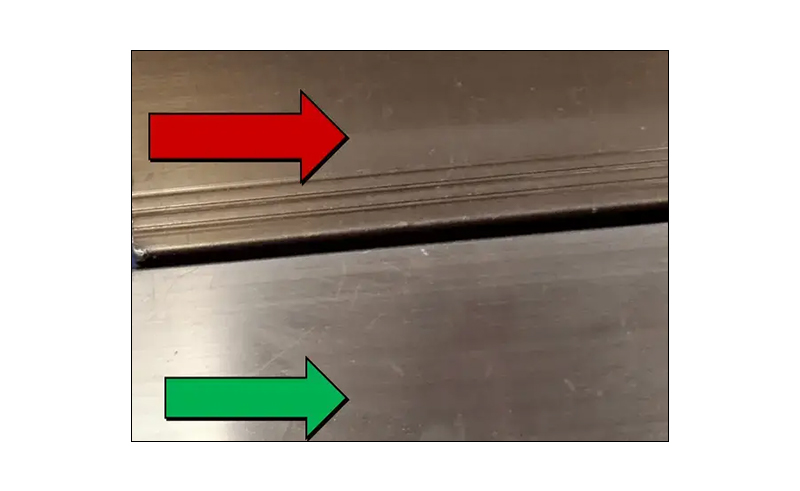 4. Fingerprints appearing
Main Cause: Touching the anodized film with fingers during operation.
Solution: Wear clean gloves and avoid touching with fingers as much as possible.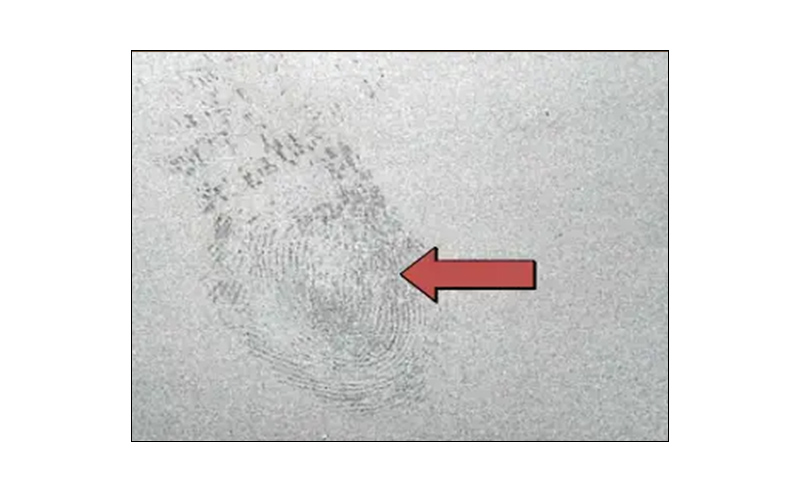 5. Poor corrosion resistance
Main Cause: High concentration of sulfuric acid, aluminum ion content exceeds 20g/L.
Solution: Maintain sulfuric acid concentration between 150-200 g/L. Consider replacing 1/2-3/4 bath fluid if aluminum ion exceeds 20 g/L.
6. Yellowing
Definition: Impurities mixed in the oxide film cause the film to turn yellow.
Phenomenon: The color tone changes when this film is used for electrolytic coloring.
Causes: Iron, silicon, etc., in the electrolyte or alloy material mix into the film.
Countermeasures: Reduce the concentration of iron, silicon, etc., in the alloy and electrolyte. Optimize anodizing conditions.
7. Overlapping
Definition: Abnormal film formation due to material overlapping during oxidation.
Phenomenon: Can see the imprint of overlapped profiles, sometimes can see partial rainbows (interference color).
Causes: Possible abnormal contact due to dense arrangement of aluminum materials during electrolysis.
Countermeasures: Maintain appropriate binding spacing, tighten fixtures, remove deformed fixtures, and do not hang deformed, bent profiles.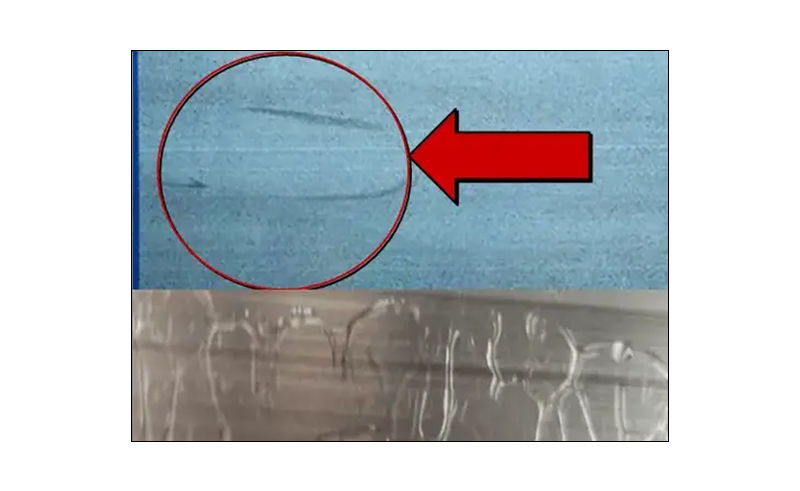 8. Accumulated gas (air pockets)
Definition: The gas produced during electrolysis or the air used for stirring remains in the gaps or corners of the material.
Phenomenon: The film is very thin or non-existent at the gaps or corners of the material, and it cannot obtain uniform color during electrolytic coloring.
Causes: Unsuitable hanging angle or material shape affects gas and air retention.
Countermeasures: Use hanging angles and loading methods that allow gas to escape easily.
9. Black spots
Definition: Black or white spots appear after anodizing due to the local precipitation of β' intermediate phase.
Causes: The belly button material undergoes rapid cooling and reheating, leading to the precipitation of the intermediate phase (Mg2Si).
Countermeasures: Suppress reheating with cooling fans and reduce the thermal conductivity of the materials in contact with extruded materials.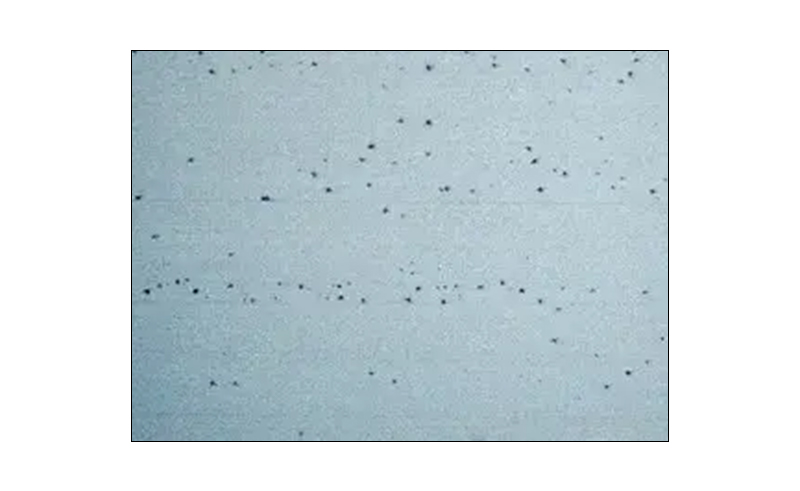 10. Powdering (powdery film)
Definition: White powder forms on the surface of the film after anodizing.
Phenomenon: After anodizing, the film appears powdery and opaque.
Causes: Long-time electrolysis in high temperature, high concentration electrolyte, or long-time immersion after electrolysis.
Countermeasures: Lower electrolyte concentration and temperature, reduce aluminum ion content, and shorten immersion time.
11. Short circuit (electric corrosion, melting film, sparking)
Definition: Material dissolves partially due to contact with the electrode during electrification.
Phenomenon: The material and the electrode short-circuit, and part of the material dissolves due to excessive current.
Causes: Material and electrode contact, or a short circuit occurs through fallen profiles.
Countermeasures: Improve arrangement, prevent material sway, remove fallen materials, and adjust electrode spacing.
12. Poor electrolysis (poor electrification)
Definition: Poor conductive contact during anodizing, different from the set current value, almost no film is generated.
Phenomenon: Sometimes rainbows (interference color) can be seen on both sides, and normal electrolytic coloring cannot be performed.
Causes: Interruption of electrolysis due to power outage, power supply failure, deteriorated, contaminated fixtures.
Countermeasures: Strengthen management of fixture joints, increase contact area, and confirm set current values.
13. Milky white
Definition: Impurities mixed in the anodized film, causing the film structure to differ and appear milky white.
Phenomenon: The film lacks transparency and turns white.
Causes: High-temperature electrolytic treatment, short hot water wash time, poor extrusion conditions, fluctuations in the content of silicon, iron, manganese, etc.
Countermeasures: Normalize anodizing treatment conditions, normalize water wash conditions, confirm set current values, and adjust alloy components.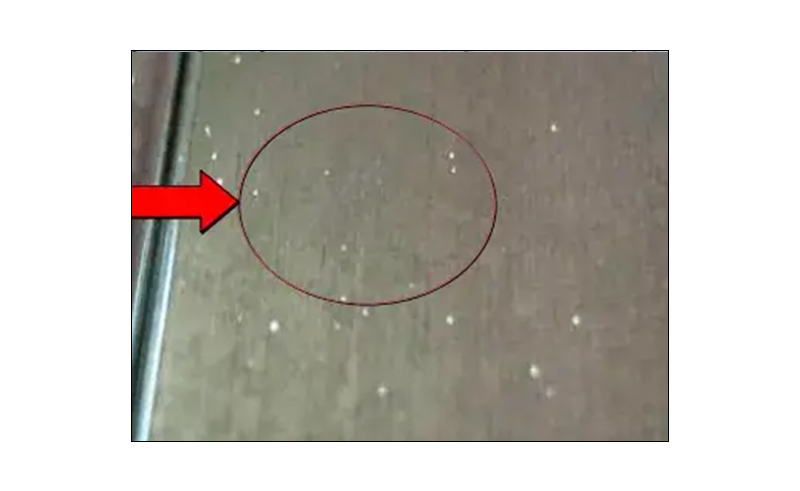 14. Film burns (burns)
Definition: During anodizing treatment, the local current density is too high, forming a burn-like appearance.
Phenomenon: During anodizing treatment, the local concentration of current increases the temperature, and the film thickness increases, becoming whitened and powdery.
Causes: Insufficient contact area, too close proximity between electrode and material, etc., leading to locally high current density.
Countermeasures: Ensure appropriate contact point area, improve electrode configuration, increase bath fluid circulation, ensure uniformity, set appropriate current density, and optimize process conditions, especially determining the content of aluminum ions.