What are aluminum traffic signs?
Aluminum traffic signs refer to signs made of aluminum raw materials (aluminum plates, aluminum circles). The facilities are used to manage traffic and indicate driving direction to ensure smooth road and driving safety. They are mainly applicable to highways, urban roads and all special highways, and have the functions of guidance, indication, warning, warning, information transmission, etc.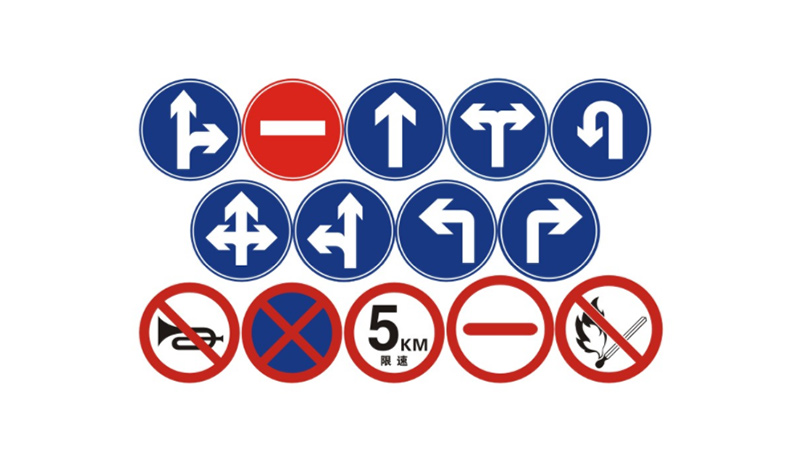 Among the products with metal signs, the proportion of aluminum signs accounts for more than 90% of metal signs. The use of aluminum plates and aluminum circle to make signs has been enduring for a long time. The main reason is that aluminum has the most decorative expressive force. Many surface decoration processes can be applied and played on aluminum, so as to obtain colorful and multi combination high-level decorative layers. On the other hand, it is determined by a series of excellent properties of aluminum.
The specification of aluminum metal traffic sign blanks
Alloy
1100/1050/1060/3003/5052/5454/5754 and other alloys required by customers.
Thickness
0.48mm, 0.81mm, 1.0mm, 1.27mm, 1.60mm, 2.0mm, 2.54mm, 3.175mm
Surface
mill finish surface, color coated surface, anodized surface.
Punching
the standard hole diameter: 3.175mm, 4.76mm, 6.35mm, 7.94mm, 9.53mm, 12.7mm
centered up and down, customized hole, or no hole.
Radius angle
9.53mm, 12.7mm, 19.05mm, 25.4mm, 38.1mm, 47.63mm, 57.15mm, 76.2mm
Shape
horizontal rectangle, vertical rectangle, square, circle, triangle, pentagon, octagon.
If the customer has special requirements, it can be customized according to the size and drawings.
Common alloys for aluminum blank signs
1100/1050/1060 aluminum traffic signs
1100/1050/1060 aluminum sign blanks, with an aluminum content of more than 99.0%, are softer than other aluminum alloys and are easy to manufacture. They are usually used in areas with good weather conditions, without storms and airflow.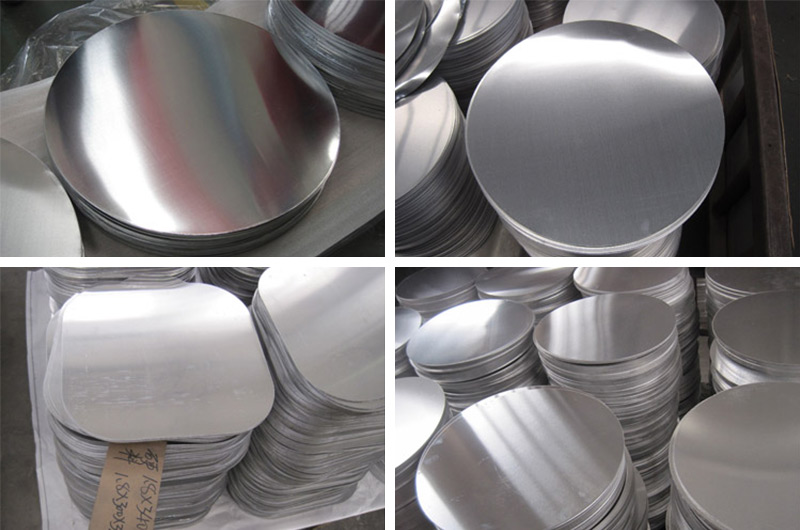 Because of the low cost and light weight, this kind of traffic sign is usually used in underdeveloped countries. It is usually in H14 and H24 temper, because the surface is dry and clean after high temperature annealing, and it is easy to paint or film.
3003 aluminum traffic sign
Because 3003 has manganese element, its surface can resist corrosion and oxidation. 3003 aluminum sign blanks board is usually used for roads with high grade requirements, especially in coastal areas with frequent wind.
5052 aluminum traffic sign
It has higher strength and excellent thermal conductivity, and is more resistant to corrosion than 3003 aluminum. It is suitable for outdoor use. It is also harder and stronger, with greater wear resistance.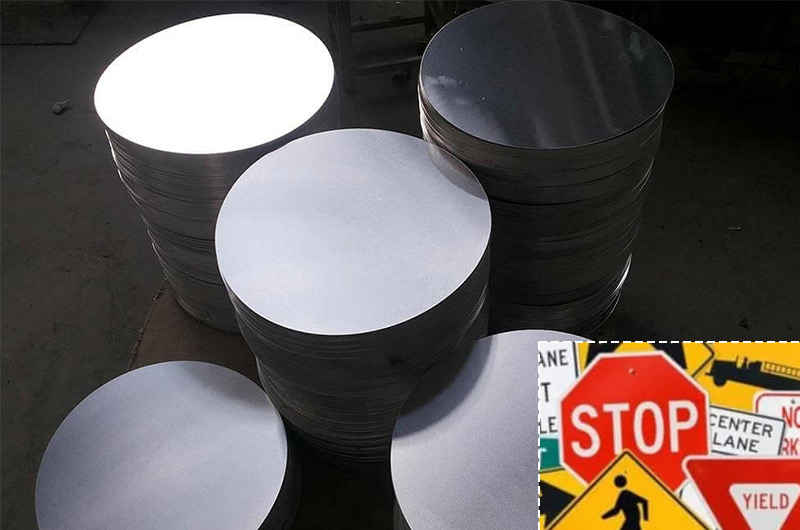 For example, the United States usually uses 5052 H38 aluminum traffic signs. H38 is a very hard alloy, which can ensure that the surface is very smooth and will not bend even in high-speed wind. Because hurricane and storm weather is very common in the United States, aluminium traffic signs are required to withstand high wind pressure.
5454 aluminum traffic sign
The anti rust strength of 5454 aluminum sign blanks plate is 20% higher than 5052. It is very popular to use aluminium signs to make it. Because of its high strength and good corrosion resistance, it is the best choice for seawater corrosion resistance, which is why 5454 aluminum sign sheet is widely used in Europe and other countries.
5754 aluminum traffic sign
5754 aluminum traffic sign blanks have the characteristics of medium strength, good corrosion resistance, weldability and easy forming. This traffic sign is usually used in European countries close to the sea, because the sea water in the air is very corrosive. But the price is cheaper than 5454 reflective aluminum sign blanks, and it is also loved by many customers.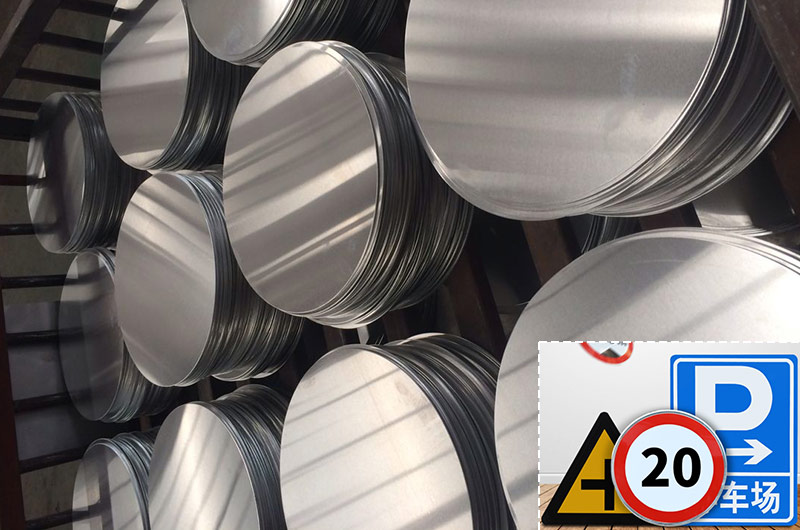 The meanings of aluminum custom sign blanks with different shapes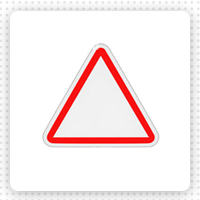 Triangular aluminum traffic signIt is generally used to make warning signs, with yellow background, black edge and black pattern. The shape is equilateral triangle and the top angle is upward, such as road engineering signs and road signs.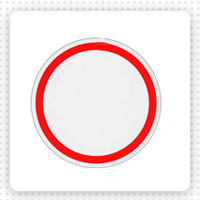 Circular aluminum sign blanksGenerally used for prohibited and indicative signs. The color is red edge, white background and black picture.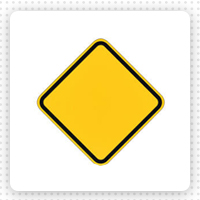 Square traffic signUsed for guide signs, some warning, prohibition and indication signs, tourist area signs, auxiliary signs, notice signs, etc.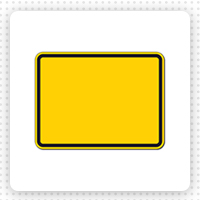 Rectangular aluminum traffic signAluminum rectangular signs are usually used to make diversion routes, location identifiers, direction signs, information boards, rectangular signs, rectangular road signs, horizontal rectangular signs, etc. Because of their large size, more information can be marked inside. The logo background can be blue, brown, green, white and yellow.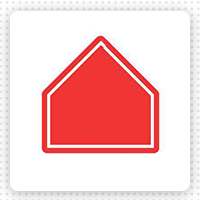 Pentagon aluminum traffic signThe aluminum pentagon signs is not a standard pentagon plate. It is usually used to make direction signs, aluminum direction signs, and triangle road directions. The back is painted white, and the triangle direction is the road direction. It is generally made of 3003 and 1100 alloy, with low cost.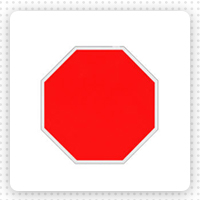 Octagonal aluminum traffic signAluminum octagonal signs are usually used to make warning signs or stop signs, and the background color is usually red. It is usually used as aluminum road sign, aluminium traffic sign and aluminum parking lot sign.
Ten advantages of Chalco Aluminum's blank aluminum signs
1. Light weight
The weight of aluminum alloy per square meter is 2.70 kg, which is only 1/3 of that of copper. The aluminum label will not increase the weight of equipment, but also save costs.
2. Easy processing
Aluminum has excellent ductility, and it is easy to cut and to punch, which can meet the needs of the special process of signs.
3. It is not easy to rust and has good corrosion resistance
Aluminum alloy anodized is relatively slow, and there will be no rust stains to pollute aluminum alloy traffic signs.
4. Good weather resistance
Aluminum anodizing coating, which is not corrosive by many substances, will also have excellent durability in harsh industrial environment and coastal areas.
5. No magnetism
Aluminum is a non-magnetic body, and aluminum metal traffic signs will not cause external interference to instruments and equipment.
6. Convenient installation
As the weight of aluminum alloy is relatively low, the installation is much lighter. The unique installation method of aluminum sheet metal signs only requires a screwdriver to install, without welding.
7. Bright color
Aluminum sheet metal for signs is sprayed with electrostatic powder, which are colorful and lasting, meeting the needs of different places.
8. Simple cleaning and easy maintenance
Aluminum has excellent self-cleaning function, and its appearance is bright without dust. It can be bright as new when washed by precipitation and cleaned by high-pressure water gun.
9. Long service life
It has long service life, and can keep 15-20 years without discoloration and deformation.
10. High recyclability
Aluminum is green, non-toxic and harmless, and has the characteristics of unlimited recycling.
Why choose Chalco Aluminum metal blank traffic signs
Chalco Aluminum specializes in producing blank aluminium signs of various shapes, which can provide folding, hanging aluminum chute, stamping R arc angle, welding and rivet, and users can use them after pasting the film. Our products are widely used in the field of traffic signs to provide a complete aluminum sign blanks scheme for the international traffic sign market.