According to QQ-A-200/4, ASTM B221, AMS 4156, ISO 6361-2, ASME SB221, the 5083 aluminum bar has high corrosion resistance, good weldability and medium strength, and is widely used in aviation Parts and components in the aerospace field.
Why choose Chalco 5083 aerospace aluminum bars?
Chalco Aluminum provides excellent quality aerospace materials, as well as the best technical services in the market, and has a deep knowledge base on how to support customers in meeting the challenges of the future.
Quality could full meet AMS etc. aviation standard.
Standard
QQ-A-200/4
ASTM B221
AMS 4156
ISO 6361-2
ASME SB221
We have passed AS9100, OHSAS 18001 and other certifications required by the aviation industry, providing a strong guarantee for the quality of aerospace materials produced by our company.
Accreditations
AS9100
OHSAS 18001
ISO14001
ISO9001
NADCAP HT
NADCAP NDT
IATP16949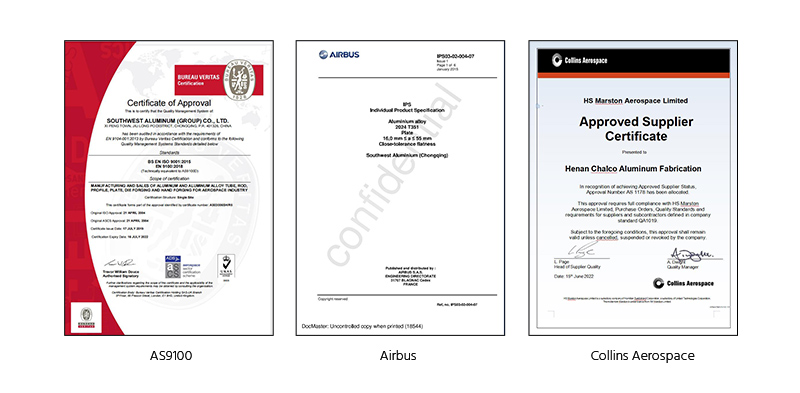 We have a complete set of domestic advanced aerospace materials research and development, testing and analysis instruments, which guarantee the efficiency of new product research and development and accelerate the transformation of scientific and technological achievements. In addition, our R&D & innovation and verification capabilities can help enhance customers' competitiveness by saving time and cost in new product development and marketing.
The Chalco brand stands for quality, delivery and a solid reputation. With leading technology and globally competitive products, we can continue to develop together with our customers in the future.
The specifications of 5083 aviation aluminum rods
5083 aviation aluminum rod specification
Alloy
5083
Temper
O, H12, H22, H32, H111, H112, F
Diameter
3.0mm-600mm
Length
1000-6000 mm
5083 aluminum bar rod stock size range
Diameter: 10mm, 12mm, 13mm, 14mm, 15mm, 16mm, 18mm, 20mm, 22mm, 25mm, 28mm, 30mm, 32mm, 35mm, 38mm, 40mm, 45mm, 50mm, 55mm, 60mm, 65mm, 70mm, 75mm, 80mm, 85mm, 90mm, 95mm, 100mm, 110mm, 120mm, 130mm, 140mm, 150mm, 160mm, 170mm, 180mm, 190mm, 200mm, etc.
The chemical composition of 5083 aluminum round rods
5083 Alloy %
Si
0.40
Fe
0.40
Cu
0.10
Mn
0.40-1.0
Mg
4.0-4.9
Cr
0.05-0.25
Ni
-
Zn
0.25
Ti
0.15
Al
Remainder
The mechanical properties of 5083 aluminium round bars
Physical Property
Alloy
Temper
Dimensions /mm
Room temperature Test Result
Tension strength /MPa
Yield strength /MPa
Elongation/%
A50mm
A
Not less than
5083
O, H111
All
270
110
10
12
H112
All
270
125
10
12
F
All
270
110
10
12
H12, H22, H32
≤30
280
200
4
6
What are the characteristics of aluminum alloy 5083 round bars?
Lightweight and high strength
Compared with similar steels, 5083 Extruded Round Rod are lighter in weight, and at the same time have higher strength and toughness, and are an excellent structural material.
Strong corrosion resistance
Aluminium 5083 Bar has high corrosion resistance and can be used in harsh environments.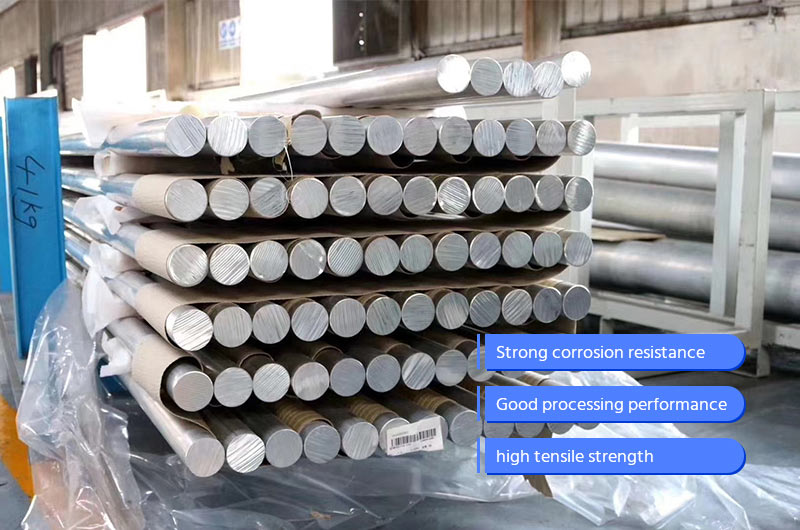 Good solderability
5083 Extruded Bar has good weldability and can be connected by a variety of welding methods.
Smooth surface
The surface of the Bright finish 5083 Aluminum Rod is polished, with high smoothness and not easy to scratch.
Good processing performance
5083 Aluminum Rod can be processed by various processing methods, such as forging, stretching, extrusion, rolling, etc.
Good high temperature performance
The 5083 Aluminium Round Bar also has good performance in high temperature environment and can be used for a long time at high temperature.
High tensile strength
5083 aviation aluminum rod has high tensile strength, can withstand large tensile force, and is not easy to deform or break.
Non-magnetic
5083 aluminium round bar are not magnetic, and are suitable for occasions that require high magnetic properties.
Recyclability
5083 aluminum round bar is a recyclable and environmentally friendly material that meets the requirements of sustainable development.
Good low temperature performance
5083 aviation aluminum rod also has good performance in low temperature environment, and it is not easy to become brittle or deformed.
What items should be paid attention to when purchasing 5083 aviation aluminum rods?
Material: Chalco Aluminum is produced in strict accordance with QQ-A, ASTM, AMS, ASME and other standards to ensure that the material of the 5083 aviation aluminum rod you purchase meets the standards and requirements of the aviation industry.
Dimensions: the diameter and length of the 5083 aviation aluminum rod are critical to its suitability. Chalco Aluminum ensures that the aluminum rods you purchase will meet your requirements.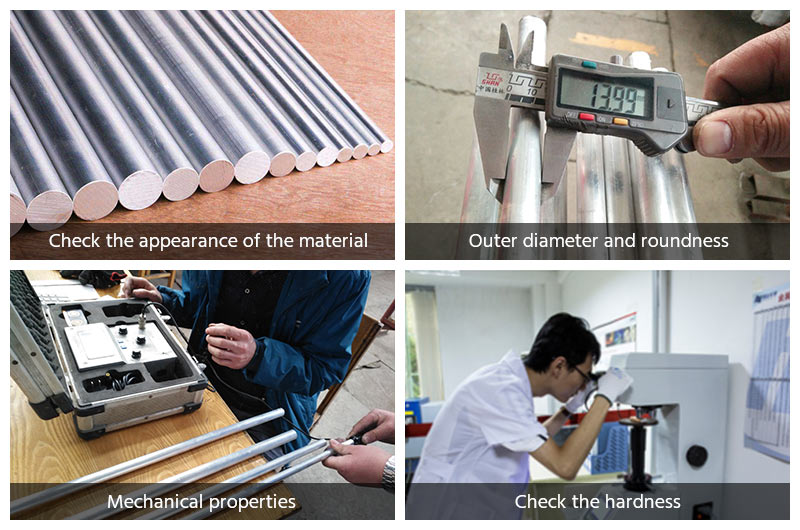 Supplier reputation: Chalco Aluminum is a supplier with good reputation and reputation, which allows you to purchase 5083 aviation aluminum rods with more confidence, and at the same time, you can get better after-sales service, quality assurance and other services.
Certification: Chalco Aluminum has AS9100, OHSAS 18001 and other certifications to ensure that the 5083 aviation aluminum rods you purchase meet the relevant certification standards.
Price: considering the 5083 aluminium round bar price, the price of Chalco Aluminum is moderate, and it is widely favored by aviation parts manufacturers.
Delivery time: if you have urgent needs, please contact Chalco Aluminum and confirm the delivery time to ensure that you can get 5083 aviation aluminum rods in time. In addition, our company has different diameters of 5083 aviation aluminum rods in stock for you to choose, which is convenient and quick.
Packaging and transportation: Chalco Aluminum can provide you with suitable packaging and transportation solutions to ensure that the 5083 aviation aluminum rods will not be damaged during transportation.
The application of 5083 aviation aluminum rod
5083 O aerospace grade aluminum bar
With good processability and formability, it is often used to extrude into aircraft fuel and oil conduits.
5083 H111 aluminum round bar rod
With high plasticity and toughness, it is suitable for manufacturing aircraft parts that do not require high strength but require good corrosion resistance.
5083 H32 aviation aluminum rod
With high strength and corrosion resistance, it is often used to manufacture high-strength parts of aircraft.