Chalco can produce AMS 4152 UNS A92024 QQA 200/3 copper aluminum alloy grade extrusions 2024 for Aerospace, has AS9100 Collin Aviation Certification.
Specifications of Chalco aluminium alloy 2024 aircraft extrusion
Hot selling products:
2024 angular profiles for aviation
2024 square profiles for aviation
2024 round profiles for aviation
2024 rectangular profiles for aviation
2024 oval profiles for aviation
2024 special profiles for aviation
There are more sizes and shapes of 2024 aluminum profiles in practical applications. It is necessary to select the appropriate profile size and shape according to the specific application requirements.Welcome contact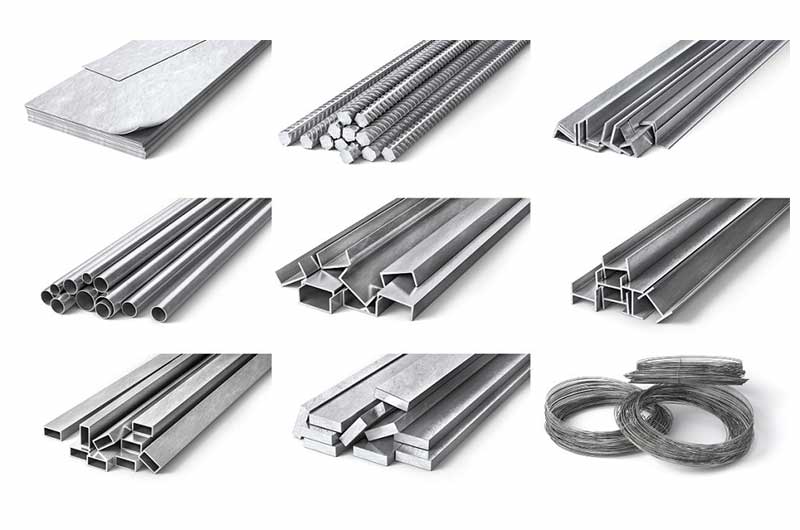 Name
2024 aluminum Extrusions
Hot selling Temper
O, T3, T8, T351, T3511, T8511
Equivalent name
2024, AW-AlCu4Mg1, AU4G1, 3.1355, A92024, AlCu4Mg1, AlCuMg2
2024-T3 Aluminum Extrusions AMS 4152
Thickness:0.125"-10"(3-250mm)
Width:0.5"-20"(12-500mm)
2024-T6 Aluminum Rings AMS 4152
OD Range:1"-10"(25-250mm)
Thickness:0.125"-2"(25-50mm)
2024-O Aluminum Extrusion AMS4152
Thickness:0.03"-4"(0.8-100mm)
Width:0.5"-16"(12-400mm)
2024-T4511 Extrusion AMS 4152
Thickness:0.25"-4"(6-100mm)
Width:0.5"-12"(12-300mm)
2024-T6511 Extrusion AMS 4152
Thickness:0.125"-20"(3-500mm)
Width:0.5"-24"(12-600mm)
Length
Max 30m, Fix & Cut Length or Customized
Color
Silver, gold, natural color, silver, bronze, champagne, red, gray black, customized
Surface treatment
Anodizing, powder coating, electroplating, etc.
Processing services
CNC cutting, drilling, etching, etc.
Production Process
Extrusion, cold drawing, forging, etc.
Package
Refer to detailed packaging requirements
Standard
AMS-4152, AMS-4164, AMS-4165, ASTM-B221, AMS-QQ-A-200/3
Chemical composition of Chalco 2024A aerospace aluminum alloy
2024 alloy chemical
Chemical element
% Present
Si
0.5
Fe
0.5
Cu
3.8-4.9
Mn
0.3-0.9
Mg
1.20-1.8
Ti
0.15
Cr
0.10
Zn
0.25
Other (Each)
0.0-0.05
Aluminium (Al)
Balance
Mechanical properties of Chalco 2024 aerospace high quality extrusion
| | | | |
| --- | --- | --- | --- |
| Temper | Tensile strength | Yeild strength | Elongation |
| T4 | 460 MPa | 220 MPa | 19 % |
| T351 | 460 MPa | 260 MPa | 19 % |
| T851 | 480 MPa | 450 MPa | 20 % |
Product features of Chalco 2024 aviation aluminum alloy extrusion
High strength: aviation aluminum profiles have high strength and can withstand the weight and various external forces on various parts such as the fuselage and wing surfaces.
Lightweight: aviation aluminum profiles are lighter than traditional steel, which can reduce the overall weight of the aircraft and improve its load capacity and flight performance.
Good corrosion resistance: aviation aluminum profiles have good corrosion resistance, can resist various harsh environments and climatic conditions, and ensure the long-term stability and safety of aircraft structures.
Easy to process: aviation aluminum profiles can be processed and formed through various processing techniques, which can meet the needs of different shapes and sizes, and also have high plasticity and weldability.
Recyclability: aviation aluminum profile is a recyclable material, which can reduce environmental pollution and waste of resources, and is in line with the concept of sustainable development.Quick Quote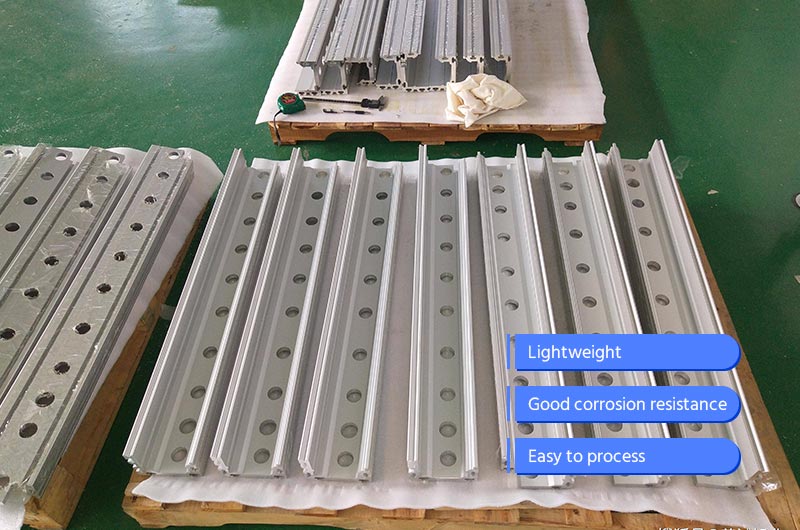 Application of Chalco 2024A industrial aerospace grade aluminium extrusion
Fuselage structure: aviation aluminum profiles can be used for the keel, beam and rib structure of the fuselage, which bear the weight of the fuselage and various external forces to ensure the stability and safety of the fuselage.
Wing surface structure: aviation aluminum profiles can be used for the main beam and sub-beam of the wing surface, which can support the load of the wing surface and distribute the weight of the aircraft to various parts of the wing surface.
Landing gear: aviation aluminum profiles can be used for structures such as brackets and bases of the landing gear. They can withstand the weight of the landing gear and various external forces to ensure the firmness and stability of the landing gear.
Engine bracket: aviation aluminum profiles can be used for engine hangers and brackets, which can support the weight of the engine and disperse the vibration and impact of the engine to other parts of the aircraft.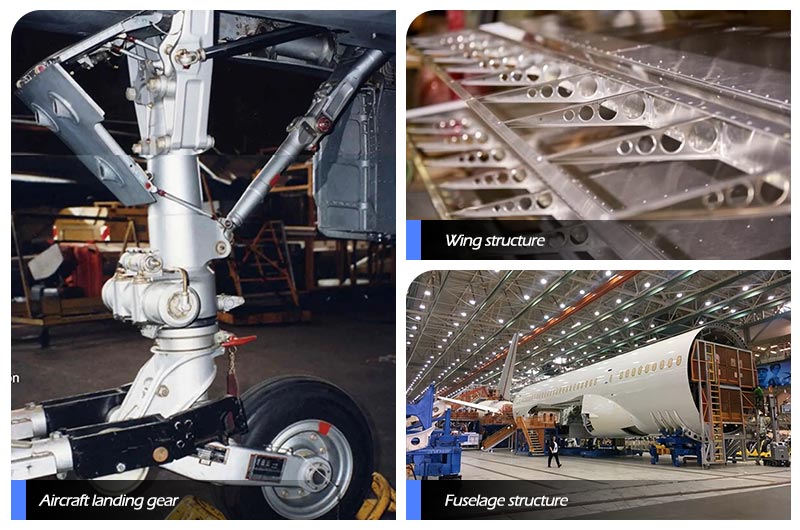 Chalco 2024 aerospace grade aluminum related products
Production process of Chalco aluminum alloy 2024 (UNS A92024) Extrusion
At present, the production process of aviation aluminum profiles mainly includes casting, extrusion and rolling.
Melting and casting is the method of heating the aluminum material to a liquid state and cooling it through a mold;
Extrusion is to extrude the aluminum material into profiles of various cross-sectional shapes;
Rolling is to pass the aluminum material through multiple passes of pressure. It is tapered and formed into profiles of the desired shape.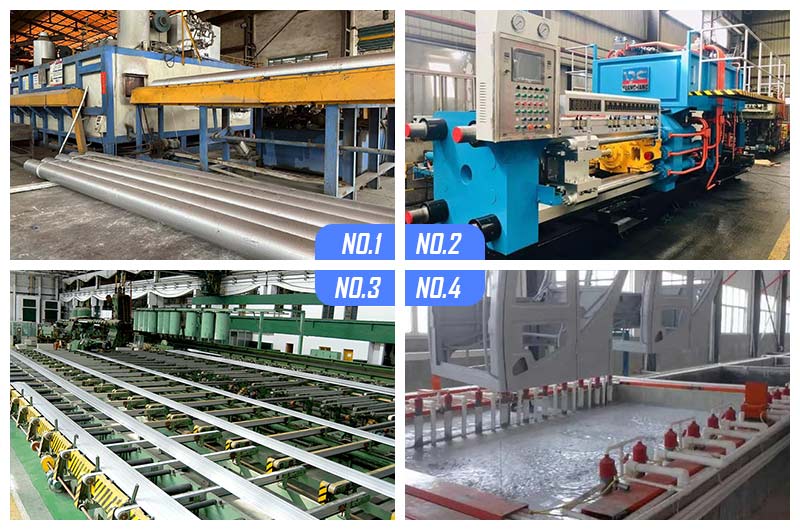 Why choose Chalco Aluminium as alloy 2024 aerospace extrusion materials manufacturer?
Chalco provides excellent quality aerospace materials, as well as the best technical services in the market, and has a deep knowledge base on how to support customers in meeting future challenges.
We have a complete set of domestic advanced aerospace materials research and development, testing and analysis instruments, which guarantee the efficiency of new product research and development and accelerate the transformation of scientific and technological achievements.
In addition, our R&D & innovation and verification capabilities can help enhance customers' competitiveness by saving time and cost in new product development and marketing.
We have passed the AS9100 certification required by the aviation industry and the Colin Aviation certification, and produce according to the AMS 4152 UNS A92024 QQA 200/3 standard required by customers, providing a strong guarantee for the quality of aerospace materials produced by our company.
The Chalco brand stands for quality, delivery and a solid reputation. With leading technology and globally competitive products, we can continue to develop together with our customers in the future.