Chalco-reliable supplier for EC grade aluminum wire rod
Chalco EC grade aluminum wire rod conforms to ASTM B 800, BS EN 573-3, GB/T6892, ASTM B221, ASTM B233, GOST 13843–78, EN 1715, EN 755, IS 5487: 1997 etc. standards.
Chalco Aluminum supplies 1370, 1350, 1070, 1050, 6101, 6201, 8176, 8030, 8017 etc. aluminum wire rod for electrical application and has established long-term cooperative relationships with AVIAL LLC, WIELAND METAL SERVICES, enjoying good reputation from them.

1000 series pure aluminum EC grade aluminum wire rod
Chalco provides pure aluminum EC grade aluminum wire rod and high purity electrical aluminum wire rod. High purity electrical aluminum wire rods (with an aluminum content of 99.99%) have higher purity and better conductivity, may become a superconductor at 1.1-1.2K. It is mainly used in the processing and manufacturing of electrolytic capacitor guide pins, coating materials and special power industry with high demand for high-purity aluminum materials.
For more 1000 series aluminum wire rod, you can contact us to know the details.
6000 series high-strength EC Grade aluminum wire rods
The ordinary pure aluminum wire rod can generally meet the strength requirements, but are more dangerous in harsh climates such as ice and strong winds.
Chalco Aluminum high-strength 6101, 6201 aluminum wire rod improves the strength of the alloy through solution treatment and artificial aging, while still possessing good conductivity.
6101 EC grade aluminum wire rod

6101 aluminum EC wire rod belongs to the Al Mg Si series heat-treatable and strengthened aluminum alloy, with excellent conductivity and medium strength, high corrosion resistance, and can be used for long-distance transmission lines.

6201 EC grade aluminum wire rod

6201 aluminum EC wire rod has good conductivity, corrosion resistance, large conductivity capacity, and high tensile strength, is often used as a transmission wire in overhead large span steel core aluminum alloy stranded wire (AACSR) or aluminum alloy stranded wire (AAAC).
For more 6000 series hot selling products, you can contact us to inquire.Quick Quote
8000 series high conductivity thermoelectric EC Grade aluminum wire rods
Chalco 8000 series EC grade aluminum wire rod is high-temperature resistant and has a large current carrying capacity about 1.4-1.6 times of ordinary wires. The hot selling aluminum wire rods are 8076, 8030, 8017, etc. alloy series.
It can simplify the structure of the line and improve the safety of the line. Widely used in fields such as high-speed transmission lines, high-strength cables, high-temperature electronic devices, and urban circuit expansion.
8076 EC grade aluminum wire rod

Its conductivity is close to pure copper, but lighter in weight than copper; can effectively transmit and distribute electricity, reducing line power loss and energy loss.

8030 EC grade aluminum wire rod

It has high mechanical strength and can withstand additional loads and stresses. This makes it perform well in applications requiring high-strength support, such as high temperatures, high humidity, or high altitude areas.
For more 8000 series EC aluminum wire rod, you can contact us to inquire.
Production capacity of Chalco EC grade aluminum wire rod
Chalco EC grade aluminum wire rods are produced through continuous casting and rolling in an integrated process of raw material melting. Can provide maximum φ32mm. The large unit weight (up to 2 tons) significantly improves productivity.
Productive temper: O, H12, H22, H14, H24, H16, H26, H18, H19, T1, T4
Typical diameter:7.5, 9.5, 12.0, 15.0, 19.0, 24.0; heat treatment, drawing, and other production methods can ensure that the diameter and performance of the product. Specific size can be customized by contacting.
Surface processing: deoxygenation, polishing or electroplating to improve its conductivity, corrosion resistance, and appearance quality.
Surface quality: no casting or rolling defects; No oil stains, oxides or surface corrosion, dirt, or aluminum powder; No welded joints, grinding defects and end damage.
Patent product: rare earth electrical round aluminum rod is a new product produced by Chalco Aluminum after researching pure aluminum EC grade wire rods. Rare earth elements such as lanthanide elements and scandium elements have been added to ordinary EC grade aluminum wire rod, improving conductivity, tensile strength, fatigue toughness, and corrosion resistance. At present, Chalco rare earth electrical aluminum round poles have been widely used in the manufacturing of aluminum wire materials such as overhead transmission lines, cables, sliding wires, wire cores, general wires, and special purpose thin wires, becoming a star product of aluminum alloy conductors.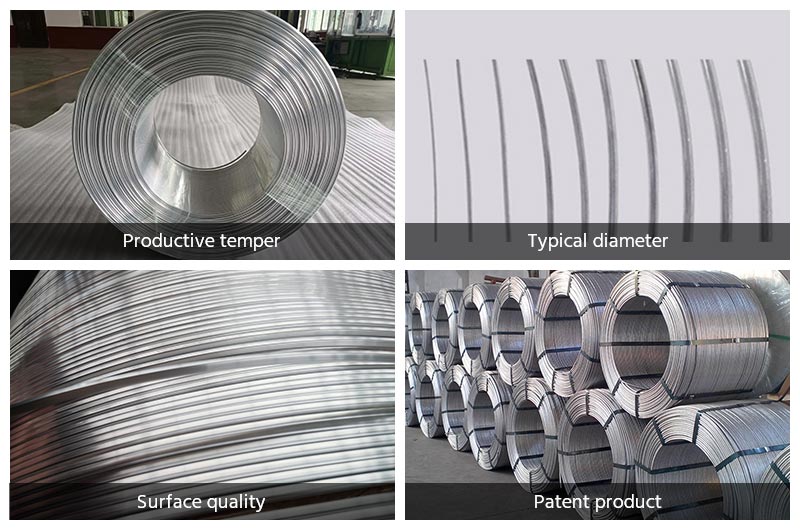 Service field and cooperative partner of Chalco EC grade aluminum wire rod
Chalco EC Grade aluminum wire rod is the main raw material for wires and cables. Our partners mainly involve the following fields. Welcome to consult and cooperate. Quick Quote
Power transmission and distribution: power equipment such as transmission lines, cables, and transformers.
Power cables: overhead and underground cables. These cables are used to transmit electricity in urban, industrial, and rural areas.
Automotive industry: components such as electrical systems, wiring harnesses, and sensors in automobiles. Especially under the influence of new energy vehicles and the trend of vehicle lightweight, the high conductivity and lightweight characteristics of EC grade aluminum wire make the automotive electrical system more efficient, and help reduce the weight of the entire vehicle and improve fuel economy.
Home appliances and electronic equipment: manufacturing internal circuits and connecting wires for household appliances such as refrigerators, air conditioners, washing machines, televisions, etc. Internal cables and connectors of electronic devices.
Architecture and construction engineering: commonly used for manufacturing indoor and outdoor cables, conduits, and trunking, applied in lighting systems, power distribution, communication networks, etc.
New energy field: internal electrical connections of equipment such as solar panels and wind turbines.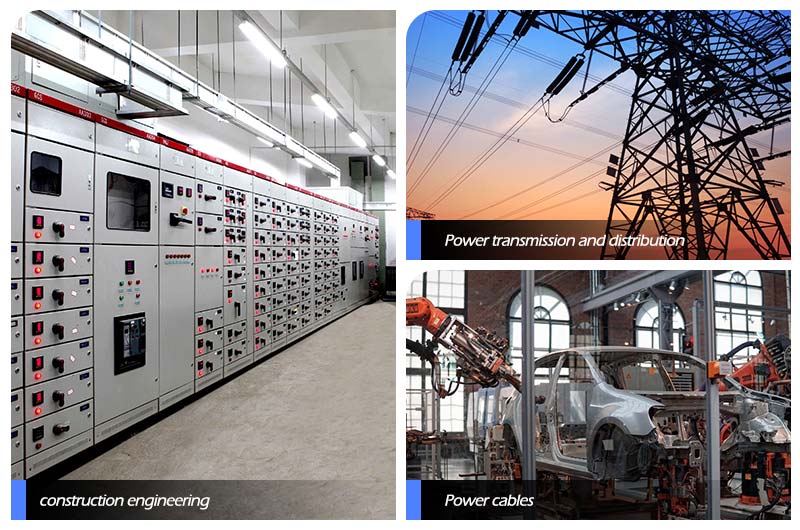 Common size reference table Chalco aluminum wire rod
Common sizes of Chalco electrical aluminum wire rod
Common sizes of Chalco electrical aluminum wire rod
Alloy
Temper
Diameter/mm
1000 series high-purity electrical aluminum wire rods
1350 1370 1050A 1070A 1080A 1098
O
9.50-25.00
H12 H22
H14 H24
H16 H26
H18
1.20-6.50
1A50
O H18
0.80-20.00
6000 series high-strength electrical aluminum wire rods
6101 6201
T1 T4
9.5
8000 series high conductivity thermoelectric aluminum wire rods
8017 8030 8076 8130 8176 8177
O H19
0.20-17.00
8C05 8C12
O H14 H18
0.30-2.50
Nominal dimensions and tolerance
Nominal Diameter
9mm
9.5mm
12mm
15mm
19mm
23mm
25mm
Diameter tolerance, not more
+/-0, 3 mm
+/-0, 3 mm
+/-0, 4 mm
+/-0, 5 mm
+/-0, 8
+/-1, 0
+/-1, 0 mm
mm
mm
Ovality, not more
0, 4 mm
0, 3 mm
0, 4 mm
0, 5 mm
0, 6 mm
0, 8 mm
0, 8 mm
0, 4 mm
0, 5 mm