Why choose Chalco Aluminum supplier?
As we all know, oil tank trucks are dangerous goods on the road, and the requirements for safety are very strict. In order to ensure that our products meet the safety requirements of the tank truck industry, we have passed the certification of the EN14286 standard (European standard for the safety of liquid transport tank trucks) and the ASTM B209 standard (the American aluminum plate industry standard).
Chalco cooperates with many well-known tank car manufacturers, including CIMC Lingyu, pt.geluran adikarya, almutlak, etc.

Chalco has a complete set of advanced material research and development, testing, and analysis instruments, which can provide high-quality aluminum plates that meet safety standards for the tank truck industry to ensure safety and reliability during transportation.
Specifications of 5182 aluminum sheet plate for oil tanker
Chemical composition of 5182 aluminum sheet plate for oil tanker
| | |
| --- | --- |
| Element | Composition % |
| Si | 0.20 |
| Fe | 0.35 |
| Cu | 0.50 |
| Mn | 0.0-0.5 |
| Mg | 4.0-5.0 |
| Cr | 0.10 |
| Ni | - |
| Zn | 0.25 |
| Ti | 0.10 |
| Al | Remainder |
Mechanical properties of 5182 aluminum sheet plate for oil tanker
Temper
Thickness/mm
Tensile Strength /MPa
Specified non-proportional Tensile Strength/MPa
Elongation After Break/%
A50 mm
Bending Radius
H111
3.00-6.00
≥280
≥125
≥24
≥6600
1.0t
>6.00-12.00
≥280
≥125
≥24
≥6600
2.0t
O
3.00-6.00
≥280
≥125
≥26
≥7280
1.0t
>6.00-12.00
≥280
≥125
≥26
≥7280
2.0t
Features of 5182 aluminum sheet plate for oil tanker
High strength: 5182 aluminum plate belongs to aluminum-magnesium alloy, has high strength, and is suitable for making parts such as tank body and frame of oil tanker.
Good corrosion resistance: 5182 aluminum plate has good corrosion resistance, can resist common chemical corrosion, and is suitable for storing various petroleum products.
Good processability: 5182 aluminum plate is easy to process and form, and can meet the complex shape requirements of tank trucks.
Light weight: 5182 aluminum plate has low density and light weight, which can reduce the self-weight of tank trucks and improve transportation efficiency.
Good environmental protection: 5182 aluminum plate has good recyclability and can realize the reuse of resources.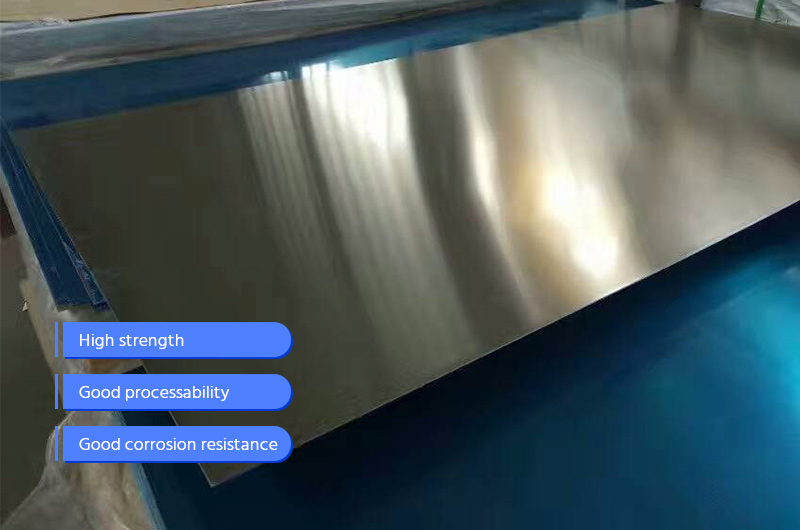 Chalco 5182 oil tanker aluminum plate hot selling products
5182 aluminum plate is specially developed for the storage and transportation of dangerous goods. It complies with the latest ADR (Agreement on the Transport of Dangerous Goods by Road) regulations.
5182-O tanker aluminum plate
5182-O aluminum plate has good plasticity and workability, suitable for manufacturing head partitions that have undergone complex molding and bending, ensuring good sealing and structural strength.
5182-H111 tanker aluminum plate
5182-H111 aluminum plate has been stabilized, has high strength and stability, can withstand mechanical stress and impact load, so it is often used in the tank structure of oil tanker, its good corrosion resistance, it can prolong the service life of the tanker.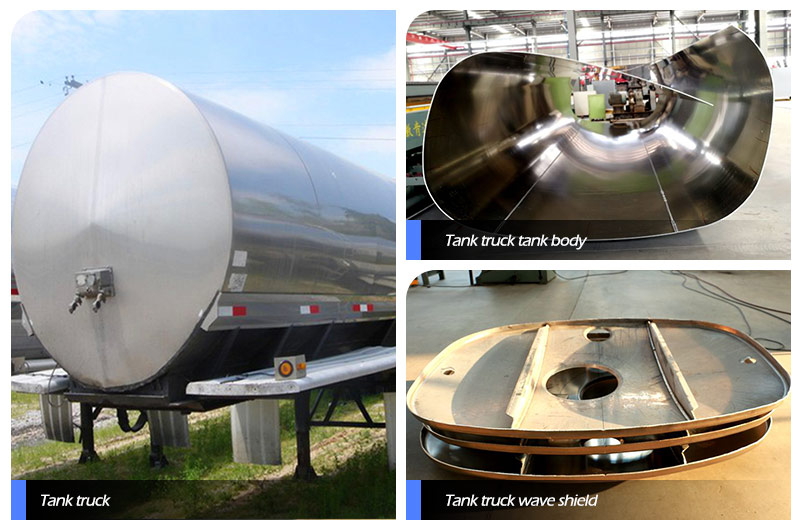 Precautions for purchasing 5182 oil tanker aluminum plate
Specification and size: choose the specifications of the 5182 tanker aluminum plate that suits you according to your actual needs, including plate thickness, width, length and other parameters.
Surface quality: the surface of 5182 Oil Tanker aluminum sheet produced by Chalco Aluminum is smooth and flat, without obvious protrusions or depressions, no obvious cracks, oxidation, blemishes and other defects.
Supplier reputation and service: the supplier's reputation and service quality are also factors that you need to consider. Chalco Aluminum is a supplier with a good reputation and perfect after-sales service to ensure your purchasing experience is pleasant and smooth.
Test certificate: the test certificate is an important proof to measure the quality of the aluminum plate. Chalco Aluminum can provide corresponding inspection certificates to ensure that aluminum sheets meet national or industry standards.
Packaging and shipping: Chalco Aluminum fully considers the packaging and shipping methods of aluminum sheets to ensure that they will not be damaged during shipping.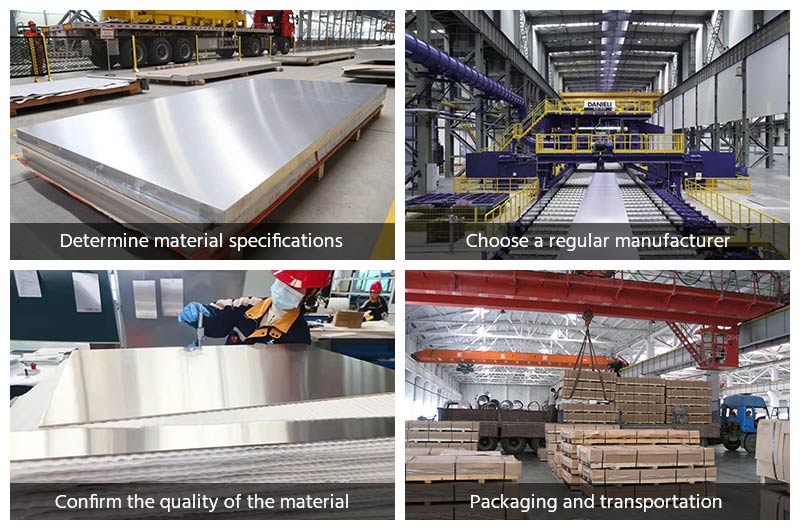 Surface grade of 5182 aluminum sheet plate for oil tanker
| | | | | |
| --- | --- | --- | --- | --- |
| Type | Standard Plate | High Class Plate | Bright Plate | Mirror Plate |
| Surface | ★★★☆☆ | ★★★★☆ | ★★★★☆ | ★★★★★ |
| Roughness Ra/μm | 0.5-0.8 | 0.3-0.5 | 0.1-0.3 | ≤0.04 |
| Product Description | Smooth surface Defect deepness <Minus Tolerances Of Thickness | Fine and smooth surface No or only very little colour aberration and chatters | Bright, fine and Smooth surface No colour aberration and chatters | Mirror reflective Surface Reflectance ≥86% |
| Applicable Standards | GB/T 3880 | EN14286 ASTM B209 EN485 Customer special requirements | EN14286 ASTM B209 Customer special requirements | EN14286 ASTM B209 Customer special requirements |
| Application | Use directly or After brashing Tanker Body, Tanker Head Wall Partition, Resistance Plate | Use directly Tanker Body, Tanker Head Wall Partition, Resistance Plate | Use directly Tanker Body, Tanker Head | Use directly Tanker Body, Tanker Head |
Permissible deviation of 5182 aluminum sheet plate for oil tanker
Thickness tolerances within the following width ranges
Thickness
≤1250
>1250-1600
>1600-2000
>2000-2600
3.00-3.50
+0.28
+0.28
+0.30
+0.40
>3.50-6.00
+0.32
+0.32
+0.40
+0.45
>6.00-8.00
+0.38
+0.45
+0.50
+0.60
>8.00-12.00
+0.45
+0.55
+0.65
+0.80