The specific application of aluminum strips on mobile phones
Aluminum alloy materials are usually used for different parts of mobile phones, including the middle frame, middle plate, card tray, side buttons and rear shell or back panel of the mobile phone. These parts need to have high strength and durability to meet the requirements of mobile phones for structural stability, good compression and impact resistance, so some aluminum alloy types are often used, such as 5252-H32, 6013-T6, 6061- T6, 6063-T6, 7021-T6 and 7075-T6 etc.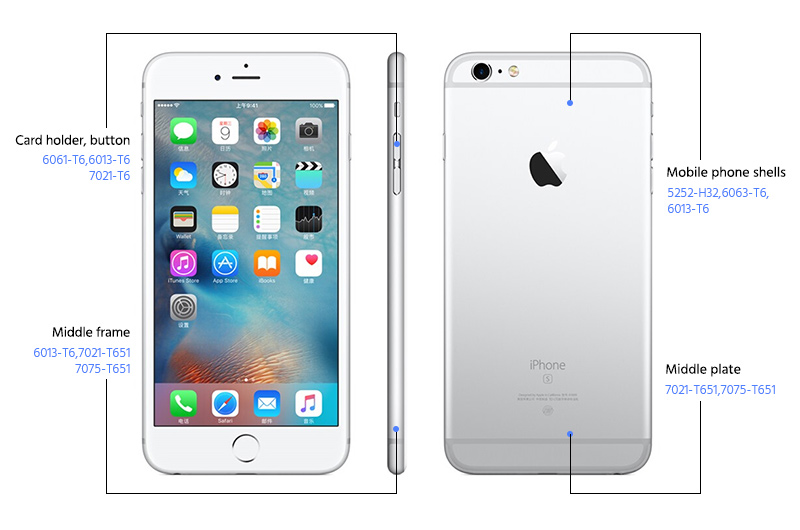 Specific application of aluminum strips on desktop computers/all-in-one machines
Aluminum alloy materials are usually used in different parts of computers, including the panel and casing of laptops; Backplane and frame of the all-in-one machine; The panel and casing of a tablet computer; And computer chassis, keyboard positioning board, panel, etc. Different application scenarios require different material properties. In order to meet the requirements of structural strength and lightweight design, aluminum alloys with excellent strength, durability, and corrosion resistance are provided. The commonly used aluminum alloy grades in different parts include 5252-H32, 5052, 5754, 6061-T6, 6063-T6, etc.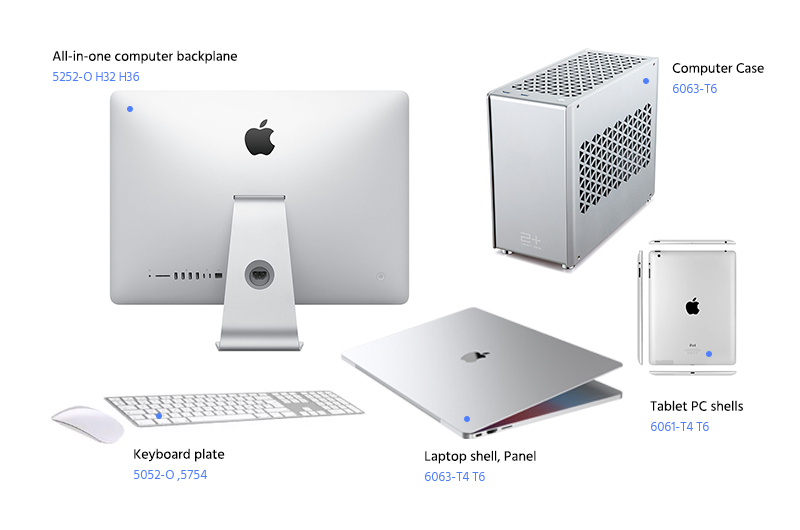 The specific application of aluminum strips on other 3C digital products
In addition to computers, aluminum alloy materials are also widely used in other 3C digital devices. These devices include SLR camera lenses, digital camera casings, car cameras, TV backplane casings, router casings, charging treasure casings, smart wearable devices (such as smart watches, smart bracelets), Bluetooth headsets, and VR glasses. These devices need to maintain sufficient strength and durability while being lightweight, so aluminum alloy materials are often used. Common aluminum alloy grades include 1050, 1060, 5052, 5252, 6061, and 6063.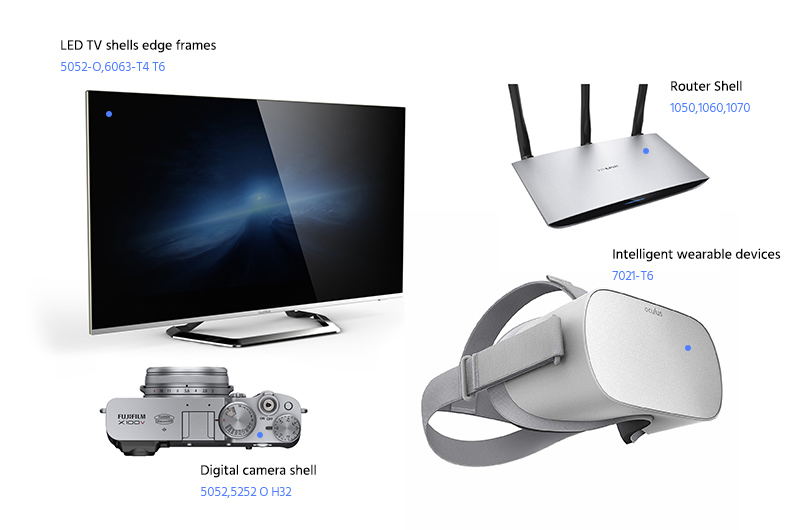 Specifications of Chalco 3C Digital Aluminum Sheet and Strip
| | |
| --- | --- |
| Alloy | 1050, 1060, 1070, 5005, 5052, 5252, 6063, 6061, 6013, 7021, 7075 |
| Temper | O, H14, H24, H32, H34, H36, T4, T6, T651 |
| Thickness | 0.25-12.50mm |
| Width | 16.0-2100.0mm |
| Length | 1000.0-12000.0mm |
| Surface treatment | Sand effect anode, mirror anode, baking paint, electroplating |
| Supply status | sheet, coil, strip |
| Mucosal selection | Transparent film, blue film, black and white film |
| Package | Wooden frame packaging, wooden box packaging |
| Standard | EN485, ASTM B209, GB/T 3880, YS/T 711-2020 |
Why choose aluminum supplier Chalco?
When choosing housing materials for mobile phones, digital and electronic products, the stability and machinability of aluminum plates are key to ensure that the aluminum housing resists pressure and protects electronic components. Used as a shell, the anodizing process is also an important factor, which can improve the corrosion resistance and hardness of the aluminum plate, and achieve various appearance effects. The 3C digital aluminum plate produced by Chinalco complies with ASTM B209 (American aluminum plate industry standard) and EN 485 (European aluminum plate industry standard) standards.
Chalco cooperates with many well-known digital 3C brands, including Apple, Huawei, Xiaomi, Samsung, LG, Konka and other Fortune 500 companies.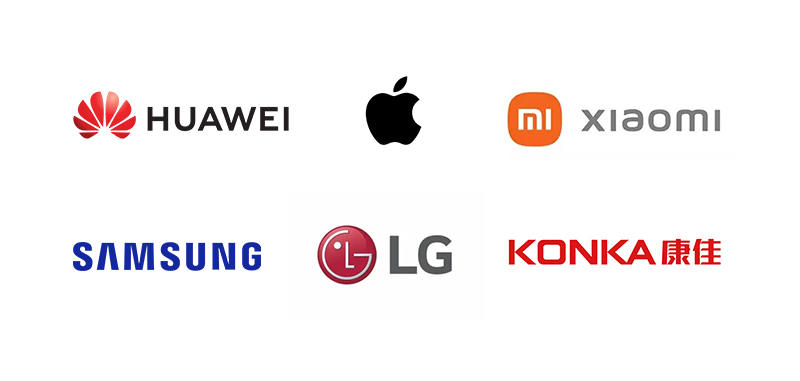 Chalco has a complete set of advanced material research and development, testing, and analysis instruments, which can meet the requirements of digital electronic structural parts such as stable structural strength, good formability, high hardness, and long service life. It can be easily punched, bent, Deep drawing, welding and other processing.