Why choose aluminum supplier Chalco?
When choosing housing materials for mobile phones, digital and electronic products, the stability and machinability of aluminum plates are key to ensure that the aluminum housing resists pressure and protects electronic components. Used as a shell, the anodizing process is also an important factor, which can improve the corrosion resistance and hardness of the aluminum plate, and achieve various appearance effects. The 3C digital aluminum plate produced by Chinalco complies with ASTM B209 (American aluminum plate industry standard) and EN 485 (European aluminum plate industry standard) standards.
Chalco cooperates with many well-known digital 3C brands, including Apple, Huawei, Xiaomi, Samsung, LG, Konka and other Fortune 500 companies.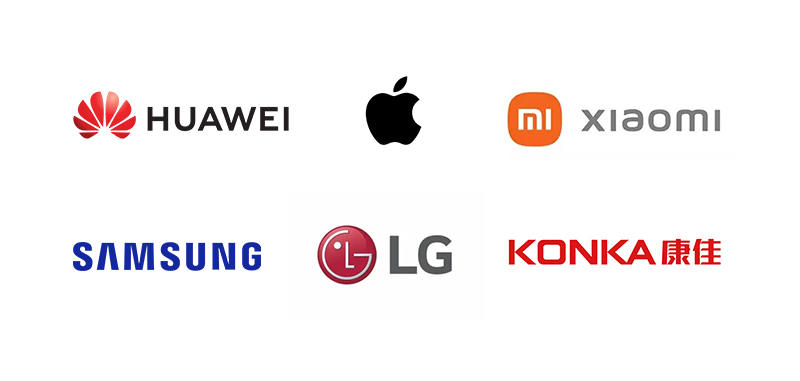 Chalco has a complete set of advanced material research and development, testing, and analysis instruments, which can meet the requirements of digital electronic structural parts such as stable structural strength, good formability, high hardness, and long service life. It can be easily punched, bent, Deep drawing, welding and other processing.
Specifications of 1050 1060 1070 3C digital aluminum sheet and strip
| | |
| --- | --- |
| Aloy | 1050, 1060, 1070 |
| Temper | H14, H24 |
| Thickness | 0.25-6.00mm |
| Width | 16.0-1500.0mm |
| Length | 1000.0-12000.0mm |
| Typical socket id | 405mm, 505mm, 605mm |
| Supply status | Sheet, Coil, Strip |
| Standard | EN485, ASTM B209, GB/T 3880, YS/T 711-2020 |
Chemical composition of 1050 1060 1070 3C digital aluminum sheet and strip
Element
Composition %
1050
1060
1070
Si
0.25
0.25
0.2
Fe
0.4
0.35
0.25
Cu
0.05
0.05
0.03
Mn
0.05
0.03
0.03
Mg
0.05
0.03
0.03
Cr
-
-
-
Zn
0.07
0.05
0.07
Ti
0.05
0.03
0.03
Other
Each
0.03
0.03
0.03
Total
-
-
-
Al
99.5
99.6
99.7
Mechanical properties of 1050 1060 1070 3C digital aluminum sheet and strip
Alloy
temper
Thickness /mm
Tensile strength/MPa
Elongation strength/MPa
Elongation after break%
1050, 1060, 1070
H14, H24
0.25-0.50
95-145
≥80
≥2
>0.50-1.00
≥4
>1.00-2.00
≥7
>2.00-6.00
≥8
Features of 1050 1060 1070 3C digital aluminum sheet and strip
High purity: 1050, 1060 and 1070 alloys are all pure aluminum alloys, with an aluminum content of more than 99.5%, and have excellent electrical properties and thermal conductivity.
Lightweight: 1050 1060 1070 alloys have a lower density, making the aluminum strips lighter while maintaining sufficient strength.
Good ductility: 1050 1060 1070 alloy has good ductility, easy to process and form, suitable for deep drawing and bending.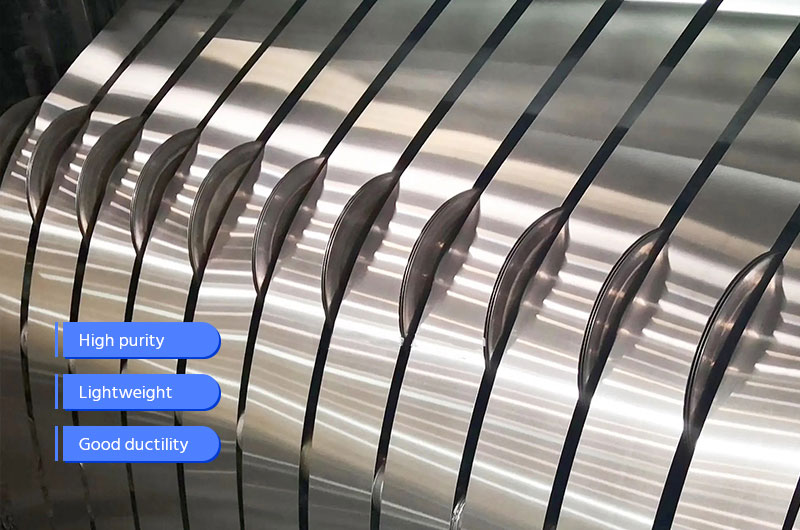 Specific application of Chalco 1050 1060 1070 aluminum sheet and strip in 3C digital field
3C electronic equipment shells: 1050, 1060 and 1070 aluminum strips are often used in the manufacture of electronic equipment casings that do not require high hardness, such as set-top boxes, routers, mobile hard disks, digital cameras and other shells. These alloys have good processability and can be easily formed and processed into shells of various shapes and sizes.
Radiators for 3C electronic products: in 3C electronic products, such as computer motherboards, power supplies, graphics cards, etc., 1050, 1060 and 1070 aluminum strips are used to manufacture radiators. They have excellent thermal conductivity and can effectively conduct and dissipate heat to maintain a stable operating temperature of electronic components.
LED light bar base: in the field of LED lighting, 1050, 1060 and 1070 aluminum strips are often used to manufacture the base of LED light bars. These alloys have good thermal conductivity and plasticity, and can provide stable support and heat dissipation.
Electronic circuit board brackets: 1050, 1060 and 1070 aluminum strips can also be used to manufacture brackets and fixtures for electronic circuit boards. These alloys have high strength and stability, can protect the circuit board and provide good mechanical support.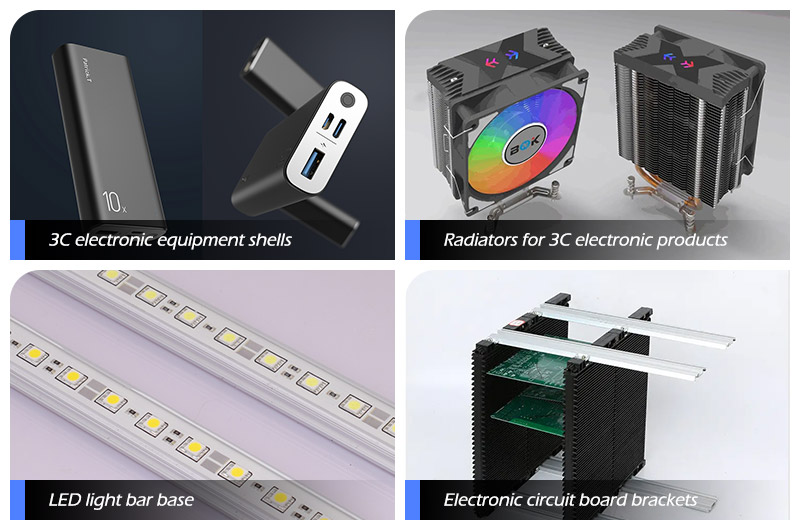 Precautions for purchasing 1050 1060 1070 3C digital aluminum sheet and strip
Specifications and dimensions: choose the 1050 1060 1070 3C digital aluminum strip specification that suits you according to your actual needs, including parameters such as the thickness, width, and edge smoothness of the aluminum strip.
Surface quality: the surface of 1050 1060 1070 3C digital aluminum strip produced by Chalco Aluminum is smooth and flat, without obvious protrusions or depressions, no obvious cracks, oxidation, blemishes and other defects.
Supplier reputation and service: the supplier's reputation and service quality are also factors that you need to consider. Chalco Aluminum is a supplier with a good reputation and perfect after-sales service to ensure your purchasing experience is pleasant and smooth.
Test certificate: the test certificate is an important proof to measure the quality of aluminum strips. Chalco Aluminum can provide corresponding inspection certificates to ensure that aluminum sheets meet national or industry standards.
Packaging and transportation: Chalco Aluminum has fully considered the packaging and transportation methods of aluminum strips to ensure that they will not be damaged during transportation.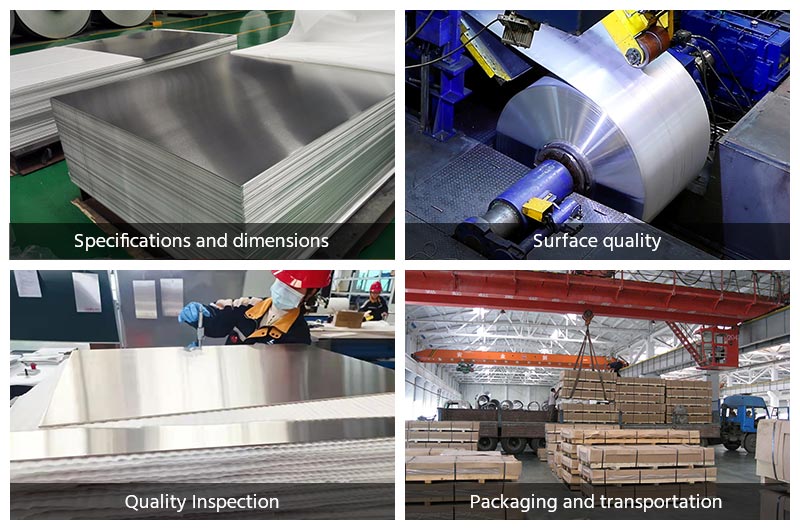 Dimensions and tolerances of 1050 1060 1070 3C digital aluminum sheet and strip
Thickness tolerance
| | |
| --- | --- |
| Thickness /mm | Thickness Tolerance /mm |
| 0.25-0.50 | ±0.01 |
| >0.50-1.00 | ±0.02 |
| >1.00-2.00 | ±0.04 |
| >2.00-4.00 | ±0.06 |
| >4.00-6.00 | ±0.10 |
| >6.00-12.50 | ±0.20 |
Length tolerance
| | |
| --- | --- |
| Length /mm | Length Tolerance/mm |
| 1000.0-4000.0 | ±2.0 |
| >4000.0-8000.o | ±2.5 |
| >8000.0-12000.o | ±3.0 |
Diagonal tolerance
| | | | |
| --- | --- | --- | --- |
| Length /mm | 1000.0mm | >1000.0-1500.0mm | >1500.0-2100.0mm |
| 1000.0-2000.0 | ≤3 | ≤4 | ≤5 |
| >2000.0-4000.0 | ≤4 | ≤5 | ≤6 |
| >4000.0-6000.0 | ≤5 | ≤6 | ≤7 |
| >6000.0-12000.0 | ≤7 | ≤8 | ≤9 |