Why choose aluminum supplier Chalco?
When choosing housing materials for mobile phones, digital and electronic products, the stability and machinability of aluminum plates are key to ensure that the aluminum housing resists pressure and protects electronic components. Used as a shell, the anodizing process is also an important factor, which can improve the corrosion resistance and hardness of the aluminum plate, and achieve various appearance effects. The 3C digital aluminum plate produced by Chinalco complies with ASTM B209 (American aluminum plate industry standard) and EN 485 (European aluminum plate industry standard) standards.
Chalco cooperates with many well-known digital 3C brands, including Apple, Huawei, Xiaomi, Samsung, LG, Konka and other Fortune 500 companies.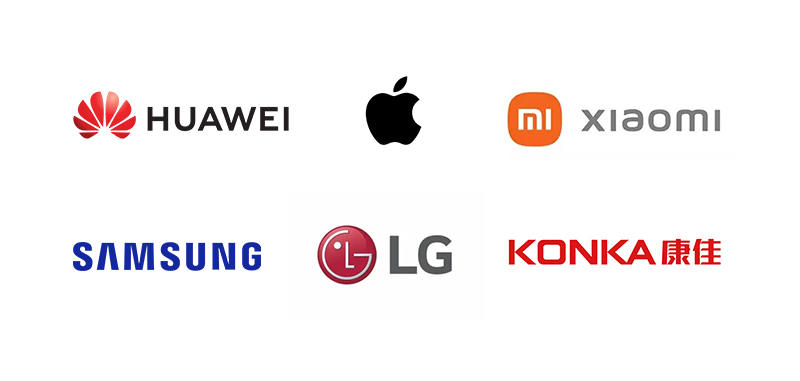 Chalco has a complete set of advanced material research and development, testing, and analysis instruments, which can meet the requirements of digital electronic structural parts such as stable structural strength, good formability, high hardness, and long service life. It can be easily punched, bent, Deep drawing, welding and other processing.
Specifications of 7021 O T6 T651 3C digital aluminum sheet plate
| | |
| --- | --- |
| Alloy | 7021 |
| Temper | O, T6, T651 |
| Thickness | 1.50-12.50mm |
| Width | 600.0-2100.0mm |
| Length | 1000.0-12000.0mm |
| Typical socket id | 405mm, 505mm, 605mm |
| Anodic oxidation index | ★★★★☆ |
| Supply status | Sheet, Coil |
| Standard | EN485, ASTM B209, GB/T 3880, YS/T 711-2020 |
Chemical composition of 7021 O T6 T651 3C digital aluminum sheet plate
| | |
| --- | --- |
| Element | Composition % |
| Si | 0.25 |
| Fe | 0.4 |
| Cu | 0.25 |
| Mn | 0.1 |
| Mg | 1.2-1.8 |
| Cr | 0.05 |
| Zn | 5.0-6.0 |
| Ti | 0.1 |
| Other | 0.05 |
| Al | Remainder |
Mechanical properties of 7021 O T6 T651 3C digital aluminum sheet plate
Alloy
Temper
Thickness /mm
Tensile strength/MPa
Elongation strength/MPa
Elongation after break%
7021
O
1.50-12.50
≤290
≤160
≥9
T6, T651
1.50-3.00
≥460
≥420
≥5
>3.00-6.00
≥6
>6.00-12.50
≥7
Material organization of 7021 T4 3C digital aluminum sheet plate

Features of 7021 O T6 T651 3C digital aluminum sheet plate
High strength: 7021 aluminum plate has high yield strength and tensile strength, which allows it to withstand large forces and pressures, and is suitable for applications that require high-strength support.
Excellent corrosion resistance: 7021 aluminum plate has good corrosion resistance, can resist oxidation, corrosion and erosion of corrosive environment, and prolong service life.
Good processing performance: 7021 aluminum plate has good plasticity and workability, and can be processed by cutting, bending, forming and welding to meet the needs of different shapes and sizes.
Lightweight: although 7021 aluminum sheet has high strength, its density is relatively low, making it an ideal choice for lightweight design, which can reduce the overall weight and improve the portability of the product.
High thermal conductivity: 7021 aluminum plate has good thermal conductivity, can effectively conduct and disperse heat, and is suitable for application scenarios that require excellent heat dissipation performance.
Good surface treatment effect: 7021 aluminum plate is suitable for sandblasting and mirror anodizing, sandblasting can give it a frosted texture and anti-skid property, while mirror anodizing can enhance its corrosion resistance and decorative effect, suitable for applications such as digital electronic product casings.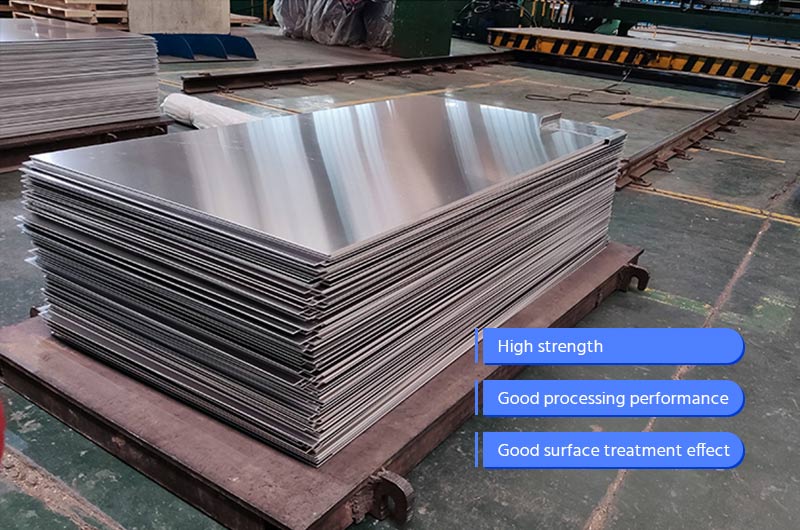 Specific application of Chalco 7021 O T6 T651 aluminum sheet plate in 3C digital field
Mobile phone shells, middle frame, SIM card holder, side button:7021 aluminum sheet plate can be used in the manufacture of mobile phone shells, middle frames, card holders and buttons in digital electronic products. It has high strength, corrosion resistance and decorative properties. The product provides excellent protection, stability and appearance.
Smart wearable devices: 7021 aluminum sheet plate is suitable for the manufacture of various smart wearable devices, including smart watches, smart bracelets, glasses, Bluetooth headsets and fitness trackers. It offers light weight, strength and corrosion resistance with attractive cosmetic finishes. Whether it is the shell, connecting piece or supporting part, 7021 aluminum plate is the ideal choice.
Handheld game console casing: the high strength and corrosion resistance of 7021 aluminum sheet plate make it ideal for manufacturing handheld game console casings. It can provide strength and durability, while having a good touch and appearance.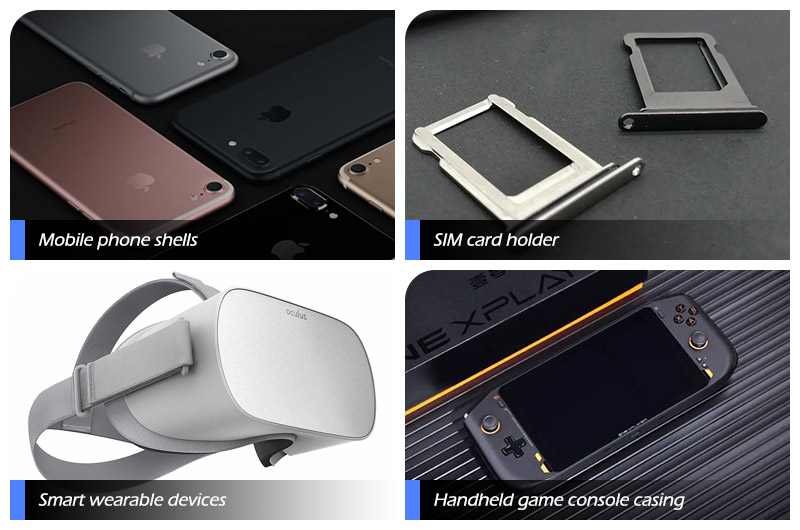 Precautions for purchasing 7021 3C digital aluminum sheet plate
Specifications and dimensions: choose the 7021 3C digital aluminum sheet plate specifications that suit you according to actual needs, including plate thickness, width, length and other parameters.
Surface quality: the surface of the 7021 3C digital aluminum sheet plate produced by Chalco Aluminum is smooth and flat, without obvious protrusions or depressions, no obvious cracks, oxidation, blemishes and other defects.
Supplier reputation and service: the supplier's reputation and service quality are also factors that you need to consider. Chalco Aluminum is a supplier with a good reputation and perfect after-sales service to ensure your purchasing experience is pleasant and smooth.
Test certificate: the test certificate is an important proof to measure the quality of aluminum strips. Chalco Aluminum can provide corresponding inspection certificates to ensure that aluminum sheets meet national or industry standards.
Packaging and transportation: Chalco Aluminum has fully considered the packaging and transportation methods of aluminum strips to ensure that they will not be damaged during transportation.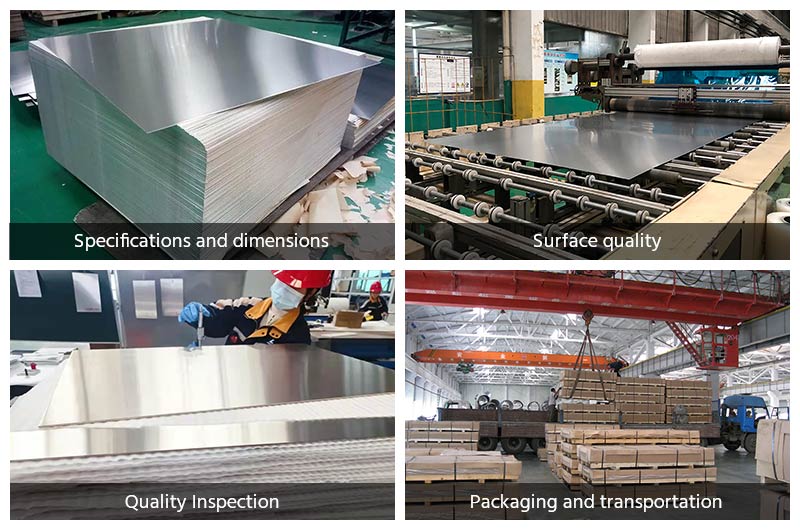 Dimensions and tolerances of 7021 O T6 T651 3C digital aluminum sheet plate
Thickness tolerance
| | |
| --- | --- |
| Thickness /mm | Thickness Tolerance /mm |
| 0.25-0.50 | ±0.01 |
| >0.50-1.00 | ±0.02 |
| >1.00-2.00 | ±0.04 |
| >2.00-4.00 | ±0.06 |
| >4.00-6.00 | ±0.10 |
| >6.00-12.50 | ±0.20 |
Length tolerance
| | |
| --- | --- |
| Length /mm | Length Tolerance/mm |
| 1000.0-4000.0 | ±2.0 |
| >4000.0-8000.o | ±2.5 |
| >8000.0-12000.o | ±3.0 |
Diagonal tolerance
| | | | |
| --- | --- | --- | --- |
| Length /mm | 1000.0mm | >1000.0-1500.0mm | >1500.0-2100.0mm |
| 1000.0-2000.0 | ≤3 | ≤4 | ≤5 |
| >2000.0-4000.0 | ≤4 | ≤5 | ≤6 |
| >4000.0-6000.0 | ≤5 | ≤6 | ≤7 |
| >6000.0-12000.0 | ≤7 | ≤8 | ≤9 |