7A09 aircraft aluminum rod is a high-strength aluminum alloy material, commonly used in the manufacturing of aerospace and other areas requiring high strength, light.
Why choose Chalco 7A09 aviation aluminum round bar
Chalco is a professional manufacturer of aviation materials with AS9100 aviation certification and strictly adheres to the following AMS aviation standards.
Aviation standards
AMS 4123: this is an aviation standard based on 7075 aluminum alloy, which also applies to 7A09 aluminum metal alloy. This standard covers the requirements for the chemical composition, mechanical and physical properties of 7A09 aluminium rods.
AMS 4124: this standard applies primarily to 7A09 aluminum rods, requiring that the tubing meet certain mechanical and physical requirements and pass tests for air tightness and weldability.
AMS 4125: this standard applies to castings of 7A09 aluminum rods that meet certain chemical composition, mechanical and physical properties and pass tests for shrinkage, porosity and thermal cracks.
This standard applies to the manufacture and supply of aviation aluminum 7A09 rods and requires that the material meet certain chemical and mechanical requirements and pass tensile and hardness tests.
These aviation standards provide guidance for the manufacture and use of 7A09 aluminium aerospace bars, ensuring that they meet the stringent requirements of the aviation sector and ensure their safety and reliability in the aviation sector.
Accreditations
AS9100
OHSAS 18001
ISO14001
ISO 45001
ISO 9001
NADCAP HT
NADCAP NDT
IATP16949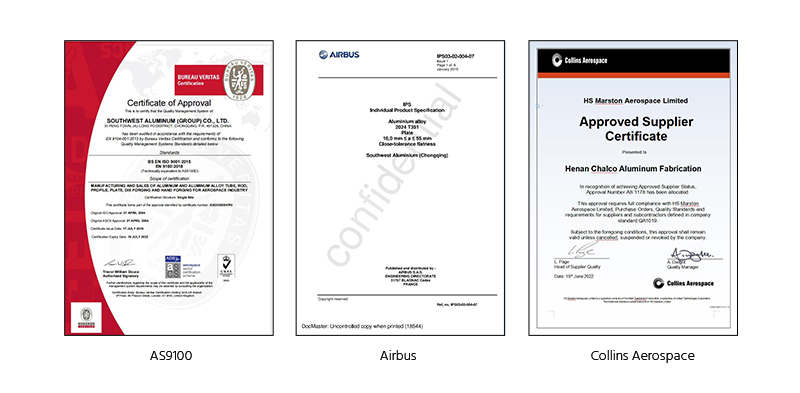 The specification of 7A09 aerospace aluminum round bars
7A09 aerospace aluminum round bar specification
Alloy
7A09 Aerospace aluminum alloy
Temper
T6, T651
Out diameter (OD)
3.0mm-600mm
Length(mm)
Common 1500/3000/5000/6000mm
Standard
AMS 4124/AMS 4123/AMS 4125/ASTM B221
Chemical composition of 7A09 aluminum aircraft bar
Chemical composition
Al
REM
Si
≤0.5
Fe
≤0.5
Cu
1.2-2.0
Mn
≤0.15
Mg
2.0-3.0
Cr
0.16-0.30
Ni
/
Zn
5.1-6.1
Ti
≤0.10
Note:Each:≤0.05;Total:≤0.15
Mechanical properties of 7A09 aircraft square bar
Physical Property
Alloy
Temper
Dimensions /mm
Room temperature test result
Tension strength/MPa
Yield strength/MPa
Elongation/%
A50mm
A
Not less than
7A09
T6 T651
All
530
400
≥6
What are the advantages of Chalco 7A09 T651 aviation aluminum flat bus bar?
High strength
7A09 T6 aviation aluminum bar has extremely high tensile strength and yield strength, which can reach 550MPa and 495MPa, and has more advantages than ordinary aluminum alloy materials. Therefore, 7A09 aviation aluminum rod is widely used in manufacturing high-strength aerospace components, military equipment, sports equipment and other fields.
Significant hardness
7A09 aluminum aerospace industry rod still maintains high hardness under high temperature conditions and has excellent fatigue strength, which can effectively extend the service life of the material.
Good processability
7A09 high strength aluminum bar has good processing performance and can be processed by a variety of processing processes, such as extrusion, stretching, stamping, etc. At the same time, 7A09 aluminum aviation bar has good welding performance, and can be connected by various welding methods.
Strong corrosion resistance
7A09 aviation aluminum bus bar has good corrosion resistance and can resist oxidation, vulcanization and other corrosion factors, so that it still has a long service life in harsh environment.
Lightweight
The density of 7A09 aerospace grade aluminium rod is low, nearly three times lighter than ordinary steel. Therefore, the use of 7A09 aviation aluminum rod can greatly reduce the weight of the entire aircraft and improve its performance and efficiency.
In short, 7A09 extruded aviation aluminum flat bar has the advantages of high strength, significant hardness, good processability, strong corrosion resistance and lightweight. It is an excellent aviation aluminum material and is widely used in aerospace, military equipment, sports equipment and other fields.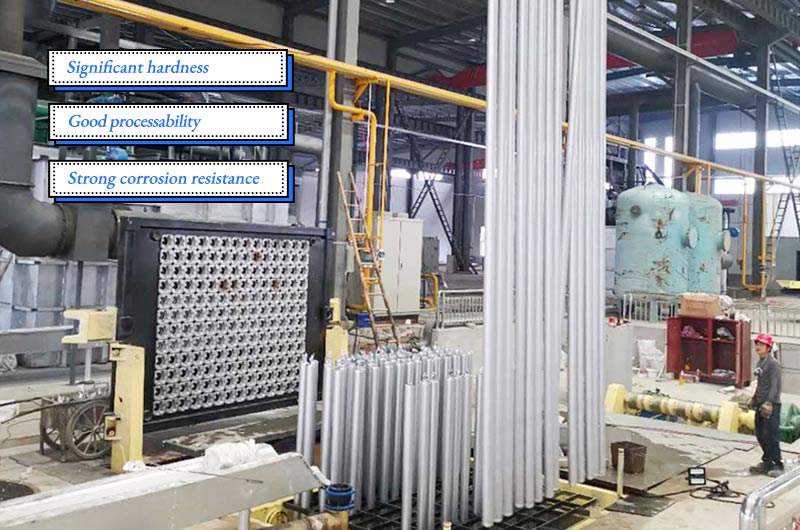 What are the precautions for purchasing 7A09 aircraft aluminum bus bar?
Material certification
The customer needs to confirm whether the 7A09 aerospace aluminum bars purchased has been legally certified. Generally, aviation aluminum materials need to meet international or industrial standards, such as AMS, ASTM, etc. Customers need to confirm that the purchased materials meet relevant standards.
Material quality
The customer needs to confirm whether the quality of 7A09 aluminum extrusion bar purchased meets the requirements, including appearance quality, dimensional deviation, chemical composition, mechanical properties, etc. Customers can request to provide corresponding material certificates or test reports to ensure that the quality of purchased materials meets the requirements.
Supply capacity
The customer needs to confirm the supplier's supply capacity, including supply cycle, quantity, etc. Because 7A09 aerospace aluminum rod usually need customized production, the supply cycle is long, and customers need to plan the purchase plan in advance.
Price and service
The customer needs to confirm whether the price of the 7A09 aviation alloy bar purchased is reasonable, and consider the supplier's service quality, delivery method, after-sales service and other aspects.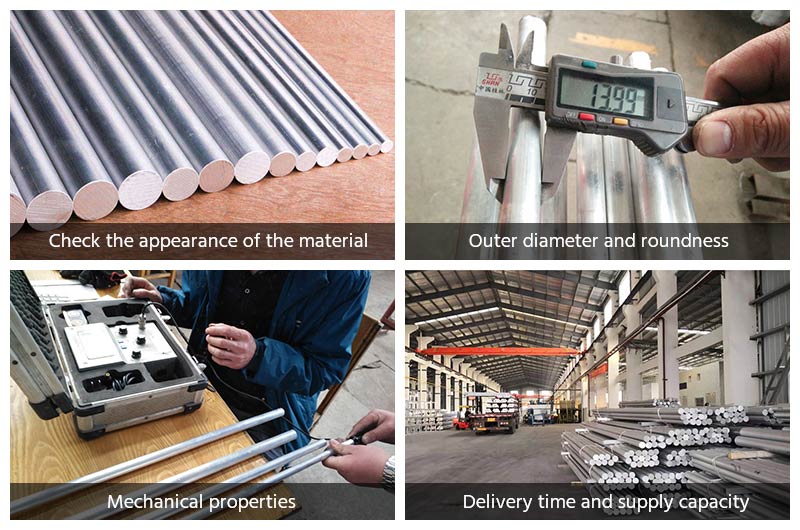 Key points for purchasing 7A09 ultralight aircraft aluminum bars
Long supply cycle: Because 7A09 aviation aluminum round bars usually need customized production, the supply cycle is long. Customers need to plan the purchase plan in advance to avoid affecting the production schedule.
Quality is difficult to guarantee: because 7A09 aerospace aluminum bars is a material with high precision and high-quality requirements, customers may worry about the quality assurance ability of the supplier.
High price: Due to the high production cost of 7A09 aerospace grade aluminium, and the profit of suppliers, the price may be high, so customers need to make decisions by taking into account the price and quality.
What are the applications of Chalco aircraft grade aluminum 7A09 bars?
7A09 extruded aluminium flat bars has good mechanical properties, high strength, excellent corrosion resistance and wear resistance, and is widely used in the aviation field. The following is the application of 7A09 aviation aluminum square bars in the aviation field:
Aircraft fuselage
Aluminum rectangular bar 7A09 T6 can be used to manufacture aircraft fuselage and wing structures, including skin plates, ribs, trusses, etc.
Aeroengine
7A09 high strength bars can be used to manufacture aviation engine components, such as blades, combustion chambers, turbines, etc.
Aircraft seats
7A09 aviation aluminum flat bars can be used to manufacture components such as aircraft seat frame and bracket.
Avionics
7A09 aerospace rectangular bar can be used to manufacture components such as avionics equipment shell and radiator.
In short, 7A09 Aluminum alloy bars for aerospace applications is widely used in the aviation field, covering aircraft fuselage, engine, seat, electronic equipment and other aspects, and is an indispensable material in the aviation industry.