The commonly used surface treatment processes for aluminum alloys include anodizing, electrophoretic coating, powder and fluorocarbon spraying, wood grain transfer printing, mechanical processing, chemical impregnation, plasma enhanced electrochemistry, etc.
This article will explore several important issues in surface treatment of aluminum alloys, such as Why surface treatment is required for aluminum alloy products? What are the differences in various surface treatment processes? How to quickly select your project suppliers?
Why does your aluminum alloy project need surface treatment?
Aluminum is a widely used high-tech material, but if not properly treated, it may face problems such as corrosion, wear and tear, poor conductivity, or friction. Correct aluminum surface treatment can effectively prevent the occurrence of the above issue.
Exclusive high-end appearance;
Improve durability and extend service life;
Corrosion prevention; Improve wear resistance;
Reduce wear and friction;
Electrical insulation or conductivity;
Improve surface structure and roughness;
Obtain the required reflectivity;
Better adhesion or painting adhesion.
Chalco available surface treatment technologies for aluminum alloys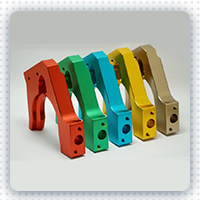 Anodization
Anodizing is the process of using a substrate as an anode and electrolyzing it in an electrolyte to form a protective oxide film on the surface of the substrate.
As the color time increases, the color changes from light to deep. Chalco offers colors such as silver white, glossy silver white, oxidized snow white, and bronze from light to black. Double color anodizing can also be customized according to requirements.
It has advantages such as wear resistance, weather resistance, corrosion resistance, and strong hardness. After anodizing, it can undergo electrolytic coloring, suitable for various building and industrial materials.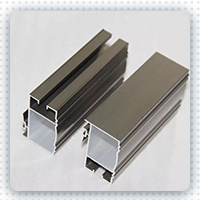 Electrophoretic coating
Electrophoretic painting is based on anodic oxidation, and a layer of water-soluble acrylic paint film is covered on the oxide film through the action of electrophoresis.
Therefore, the surface facial mask of electrophoresis products is a composite film of anodic oxide film and water-soluble acrylic paint film.
It has better corrosion resistance, weather resistance, and wear resistance than anodizing, making the surface of aluminum alloy products smoother and more beautiful. Suitable for outdoor buildings or vehicle components.
Chalco electrophoretic paint color types include silver white, frosted silver white, champagne, frosted champagne, pearl electrophoresis, etc.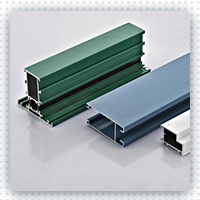 Powder coating
Its coating has strong adhesion, weather resistance, peeling resistance, and UV resistance.
Chalco currently has various types of powder spraying and coloring colors, which can be adjusted with incoming materials and are rich in colors.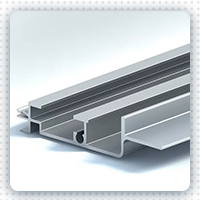 Fluorocarbon paint spraying
It has extraordinary functions of resisting adverse weather, acid and alkali erosion, and being unaffected by air pollution, ozone, and acid rain.
Fluoropolymer has uniform color and excellent resistance to fading and contamination. Even if the building is expanded many years later, the new and old colors can still be highly matched.
Chalco currently has thousands of colors for fluorocarbon spray coloring, which can be used for incoming color adjustments.
The types of fluorocarbon paint spraying coatings include two coats (primer plus topcoat), three coats (primer, topcoat plus varnish), and four coats (primer, barrier paint, topcoat plus varnish).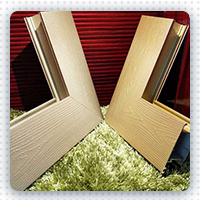 Wood grain transfer printing
Wood grain transfer printing is a surface treatment method for reproducing various wood grain textures on the surface of aluminum alloy products. The surface of the product after wood grain transfer printing has a very realistic wood grain treatment effect, with a strong three-dimensional sense, which can better reflect the natural feeling of the wood grain.
It has the advantages of aging resistance, fading resistance, corrosion resistance, weather resistance, etc. It is an ideal energy-saving and environmental protection material to replace traditional wood, which conforms to the current green environmental protection concept of "replacing wood with aluminum".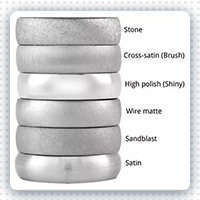 Machining treatment
Use grinding media to apply mechanical force to make the aluminum surface smooth. This can improve its appearance or prepare for another finishing process.
Common examples include sandblasting, grinding, polishing, and embossing.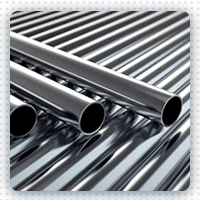 Chemical impregnation
Apply chemical finishes by immersing aluminum alloy products in a chemical mixture.
The most popular chemical finishes include etching, creating a matte surface, and glossy impregnation, creating a very shiny mirror finish.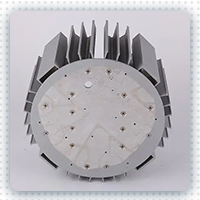 Plasma-enhanced electrochemical surface ceramic aluminum alloy
This type of material is the most advanced processing technology in the world today. This aluminum alloy product has good quality, although the cost is relatively high.
Plasma-enhanced electrochemical surface ceramic aluminum alloy products have more than 20 colors, and the biggest feature is that they can be colored like printed fabric according to needs. The surface is brightly colored and the decorative effect is excellent.
What makes Chalco stand out in aluminum surface treatment?
Essential coating pretreatment;
Anodic oxidation tests to control current, voltage, temperature, and bath composition;
Compatibility with alloy components;
Corrosion testing of painted aluminum products;
Development of process parameters;
Measurement of current waveform, voltage, and temperature;
Quality testing and characterization of anodic oxide film;
Surface and chemical analysis;
Surface morphology;
Wear test;
Customer satisfaction.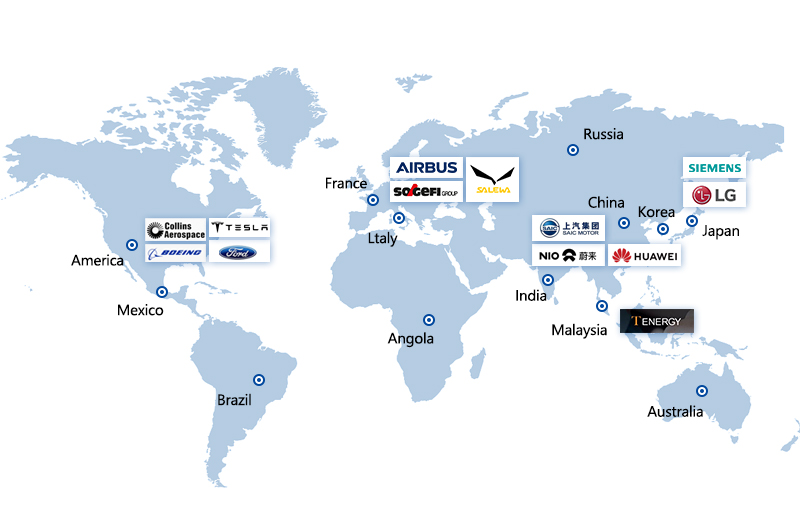 Six key indicators make Chalco your first choice
1. Appearance quality of aluminum surface treatment
The surface of aluminum alloy anodizing shall not have defects such as electric burning or oxide film peeling.
The paint film after electrophoresis, pulverization, and fluorocarbon contour should be uniform, clean, and flat, without wrinkles, cracks, bubbles, flow marks, inclusions, peeling and other defects in the paint film effect.
The surface of the product must be coated to avoid surface scratches, collisions, and corrosion during transportation and stacking.
2. Wall thickness
Wall thickness is one of the main factors affecting the strength of the workpiece and is a key part of the project. For example, the minimum nominal wall thickness of the main profile of the Chalco outer window is not less than 1.4mm.
3. Aluminum surface treatment film thickness
The film thickness of industrial anodized aluminum is generally 12um;
The thickness of electrophoretic coating aluminum film is divided into abs;
The minimum local surface thickness of powder sprayed aluminum decorative coating is above 40um.
4. Chemical composition and mechanical properties
The chemical composition and mechanical properties of aluminum alloy products can be produced according to customer needs.
5. Color difference
When selecting the quantity and supply status of alloy plates, the impact of color difference on the building structure and some other aspects should be considered.
6. Resistance to salt spray corrosion, wear, waiting, and mortar, etc.
This is an important technical parameter of aluminum alloy products, which reflects the performance of the product and directly affects its use.