What is aluminum sublimation metal sheet?
The aluminum sublimation plate is mainly made of high-grade aluminum alloy. Through the transfer process (heating and pressurizing), the beautiful patterns on the transfer film are transferred to the aluminum surface. After forming, the ink layer and the product surface are integrated, which is lifelike and beautiful, greatly improving the product grade.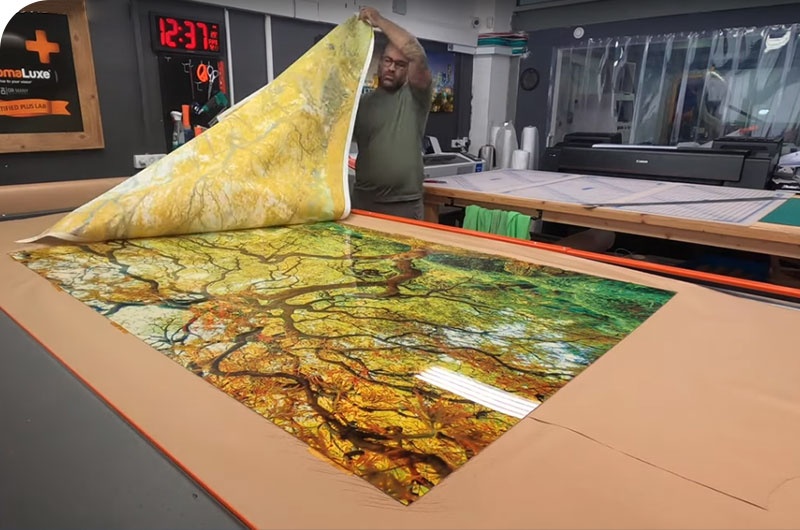 The size, shape and bending degree of sublimation aluminum sheet can be customized according to the design and use requirements. It has many advantages and is a common material for indoor and outdoor decoration.
As a decorative material, aluminum metal sublimation plate has good durability and fire resistance, and can realize various complex shapes, with lifelike appearance and strong plasticity. It is widely used in furniture, doors and windows, curtain walls, buildings, transportation, etc.
Specification of aluminum sublimation blanks
Alloy: 1060, 1100, 1050, 1070, 3003 and other alloys.
Thickness: 0.22-1.1mm, common thickness is 0.45, 0.55, 1.0mm
Dimensions: 1200x600mm, 600x400mm, 600x300mm, 610x305mm or other customized dimensions.
Surface: it can be made into brushed sublimation plate, mirror sublimation plate, high gloss sublimation plate, matte sublimation plate, etc.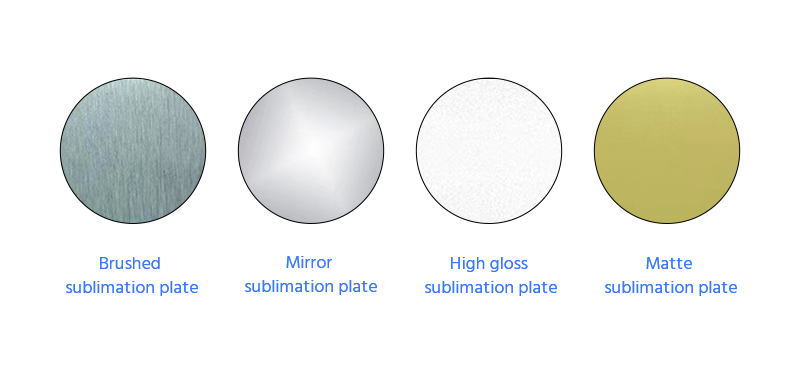 Color: mirror gold, mirror silver, brushed gold, brushed silver, pear silver, pear gold, satin silver, satin gold, white, champagne matt, champagne metal, champagne brushed, walnut, beech, oak, elm, yellow pear, ebony, red sandalwood and other wood grains. The color can also be customized according to the requirements.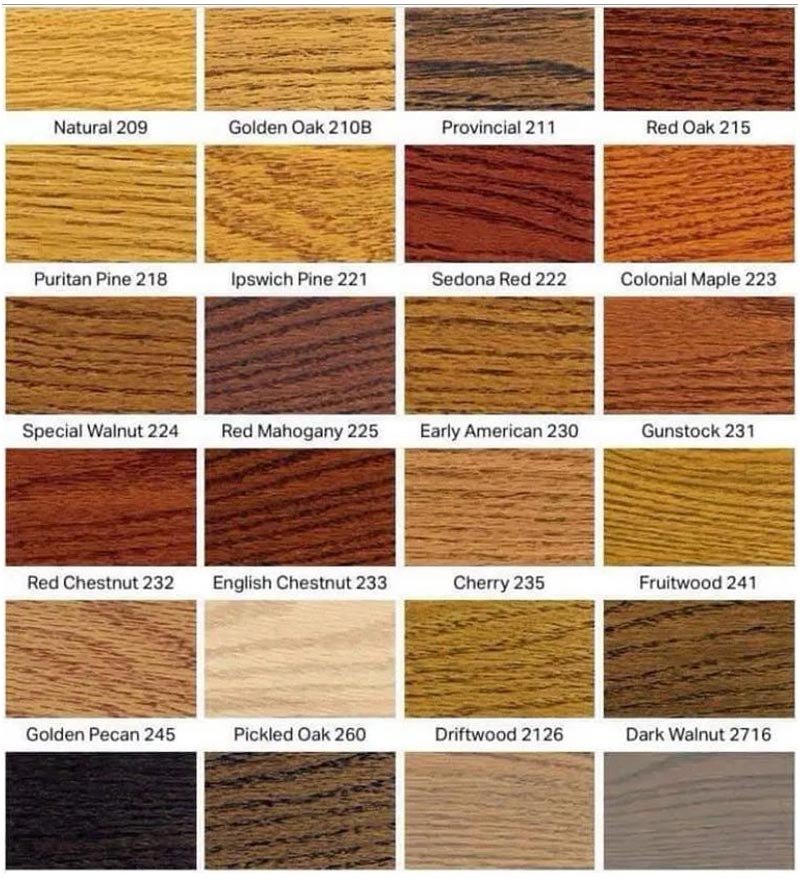 Aluminum sublimation sheet price
Price of aluminum metal sublimation sheet= Shanghai metal aluminum ingot A00+processing cost of aluminum sublimation plate
(Note: The price of sublimation aluminum sheets with different colors will vary, because the cost of paint is different, please consult us for details.)
Advantages of Chalco Aluminum sublimation aluminum
Environmental protection
Aluminum products have wood texture and good simulation effect. They can replace wood and stone decorative materials, which is more energy-saving and environment-friendly. They have no taste and zero pollution. Aluminum is a kind of tasteless, pollution-free and environment-friendly building material product.
Beautiful appearance
Aluminum product can have exquisite appearance, rich texture patterns, realistic imitation effect and good vision.
Easy to clean
The sublimation white metal sheet is easy to clean. If the surface is stained with dirt, it can be restored to its original appearance after being wiped with water. So, the maintenance cost is low.
Good fire resistance
Sublimation blanks have excellent fire resistance and high use safety.
Good corrosion resistance
The surface has the functions of rust prevention, abrasion prevention, ultraviolet protection and damage prevention.
Long service life
It has a long service life, can keep 15-20 years without discoloration and deformation.
Strong processability
It can be processed into a more complex shape, and its back can be filled with heat insulation and sound insulation materials to enrich its functions.
Cost performance advantages
Compared with stainless steel, solid wood and antiseptic wood, it has greater cost performance advantages.
Strong practicability
The practical, anti-corrosion, moisture-proof, hardness and strength are incomparable with solid wood.
Bright and rich colors
The coating has strong adhesion and bright color.
Application of custom aluminum sublimation sheet metal
Building: curtain wall, roof, interior and exterior wall decoration, door panel, plant panel, wallboard, elevator.
Furniture: wardrobe, filing box, bookshelf, office cabinet.
Transportation: train interior trim panel, marine compartment trim panel.
Public use: sign, nameplate, medal, nameplate, indicator board, advertising board.
Electrical appliances: refrigerator, disinfection cabinet, microwave oven, etc.
3C: Electronic product shell
And personalized metal jewelry, folding boxes, photo frames, key chains, mirrors, business cards, etc.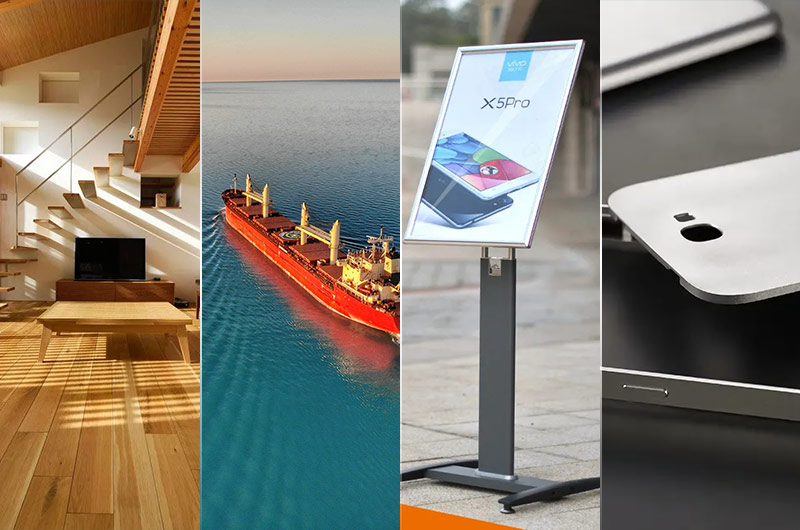 The process of custom aluminum sublimation sheet
There are three transfer processes: heat transfer printing, water transfer printing and water drape transfer.
Heat transfer printing
The heat transfer printing process is a process of transferring the patterns on the heat transfer film to the aluminum plate surface by one-time heating of the heat transfer film to form a decorative facial mask. The aluminum plate surface shall be treated by powder spraying, electrophoresis, etc.
According to the different transfer media of the heat transfer film, it can be divided into heat transfer film (PET) and heat transfer paper.
When the heat transfer film is used, the product surface is generally required to be flat or regular curved surface, and the use of heat transfer paper is not subject to this restriction. Therefore, heat transfer paper is generally used for heat transfer of irregular profiled aluminum plates. It is the most conventional transfer method for aluminum plate.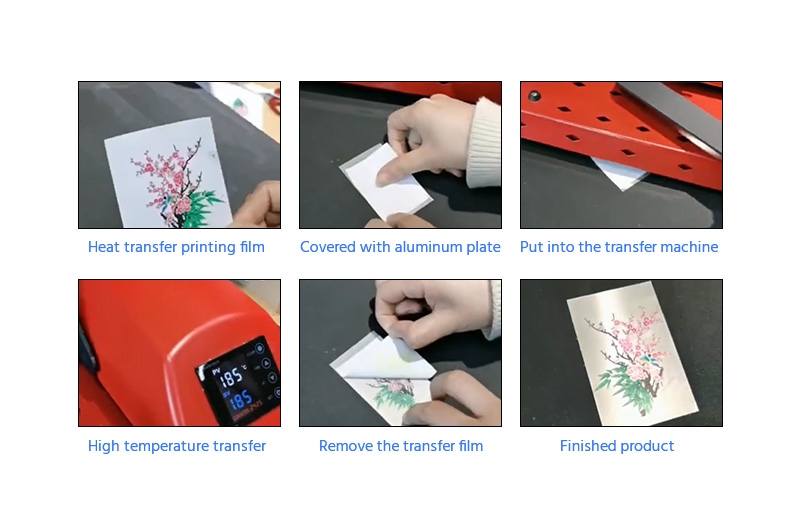 Water transfer printing
Water transfer printing is the process of transferring the images and texts on the transfer paper to the surface of the substrate completely. It is applicable to the transfer of patterns, text information, etc. It is very similar to the heat transfer process, but the transfer pressure is based on the water pressure.
It is a popular water transfer technology recently. The investment cost is low, and the production process is relatively simple. It is very popular with users. The water mark transfer printing process needs no activator activation, and avoids the pollution of organic solvents. It has obvious advantages in making handicrafts and decorations.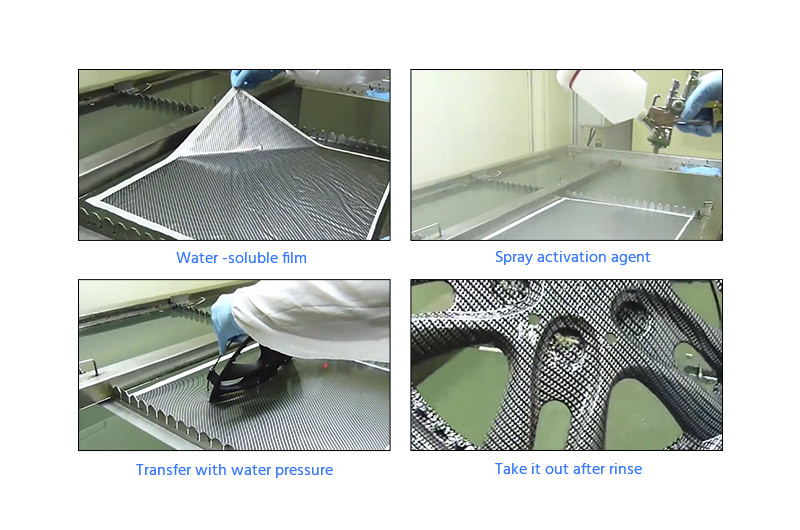 Not only aluminum plates, but also plastics, ceramics, etc. can be used as the carrier of water mark transfer printing, and the texture of transfer printing is also very diverse.
Water drape transfer
It refers to decorating all surfaces of objects, covering the true colors of the substrate, and printing patterns on the entire object surface (or three-dimensional), which can transfer complete patterns.
Why choose Chalco Aluminum blank metal sublimation sheets?
Chalco aluminum is a professional supplier of sublimation plates. Our sublimation metal sheet is widely used in building curtain walls, all aluminum furniture and various decorative materials.
The aluminum custom sublimation plates of Chalco aluminum can provide customers with a variety of colors to choose from. The color is bright and bright, the surface is non-toxic and harmless, and the customer has strong operability for decoration and processing.